See the new Halfpenny London bridesmaid dress collection, Sister
Your first look at the Halfpenny London 'Sister' bridesmaid collection, which features jumpsuits, dresses, skirts, tops and detachable sleeves for the modern bridesmaid.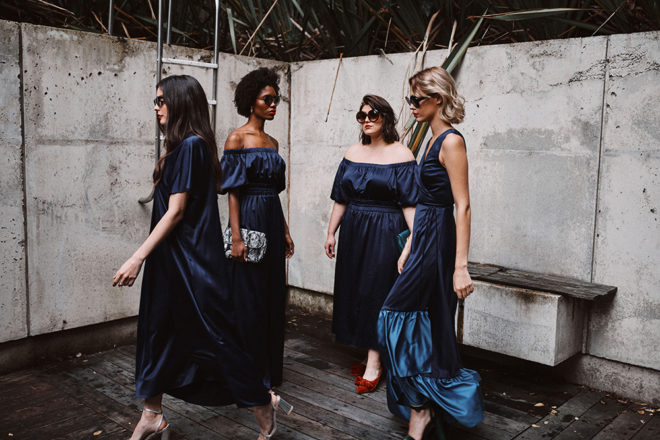 Bridal designer Halfpenny London has branched out into bridesmaid dresses with its brand new Sister collection (which you can read more about here).
This unique and diverse range of modern bridesmaid outfits is big on mixing and matching. So in addition to dresses and jumpsuits, there are skirts, tops and different styles of removable sleeves, giving each outfit greater versatility and longevity.
Here are all the styles currently available.
Note that each one is available in three different colours (dirty pink, pewter and navy), so don't worry if you see a style you like here but would prefer it in another colour!
Each item is also available in sizes 6-22.
THE HALFPENNY LONDON 'SISTER' BRIDESMAID DRESS COLLECTION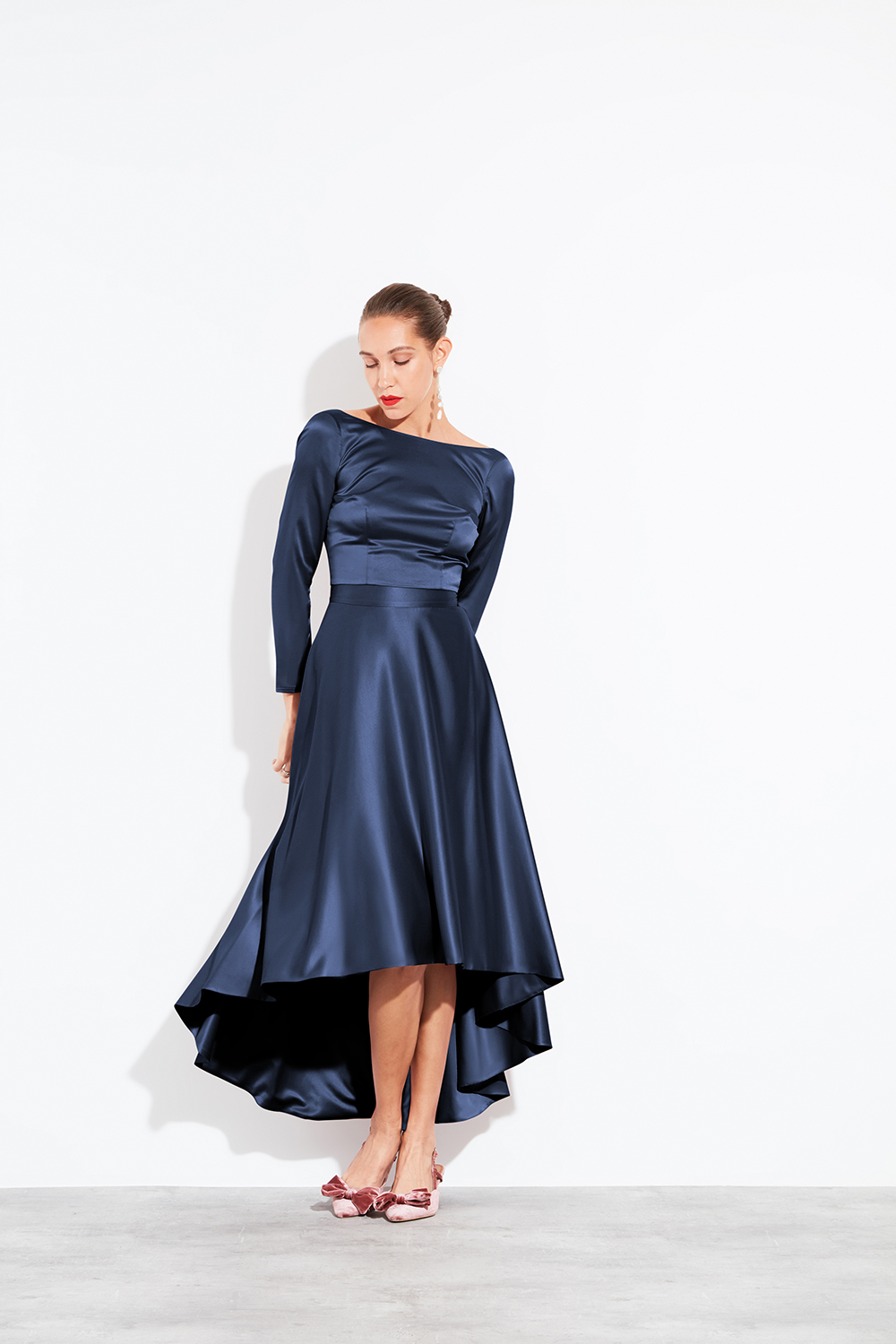 Halfpenny London 'Barney' skirt and 'Millington' top
This looks like an elegant dress, but it's actually a skirt-and-top combo! The 'Barney' skirt (£150) has a high-low hem and cinched waist, and can be paired with any top. Here, it's been combined with the beautiful 'Millington' top (£160), which has a high neckline, long sleeves and deep V back.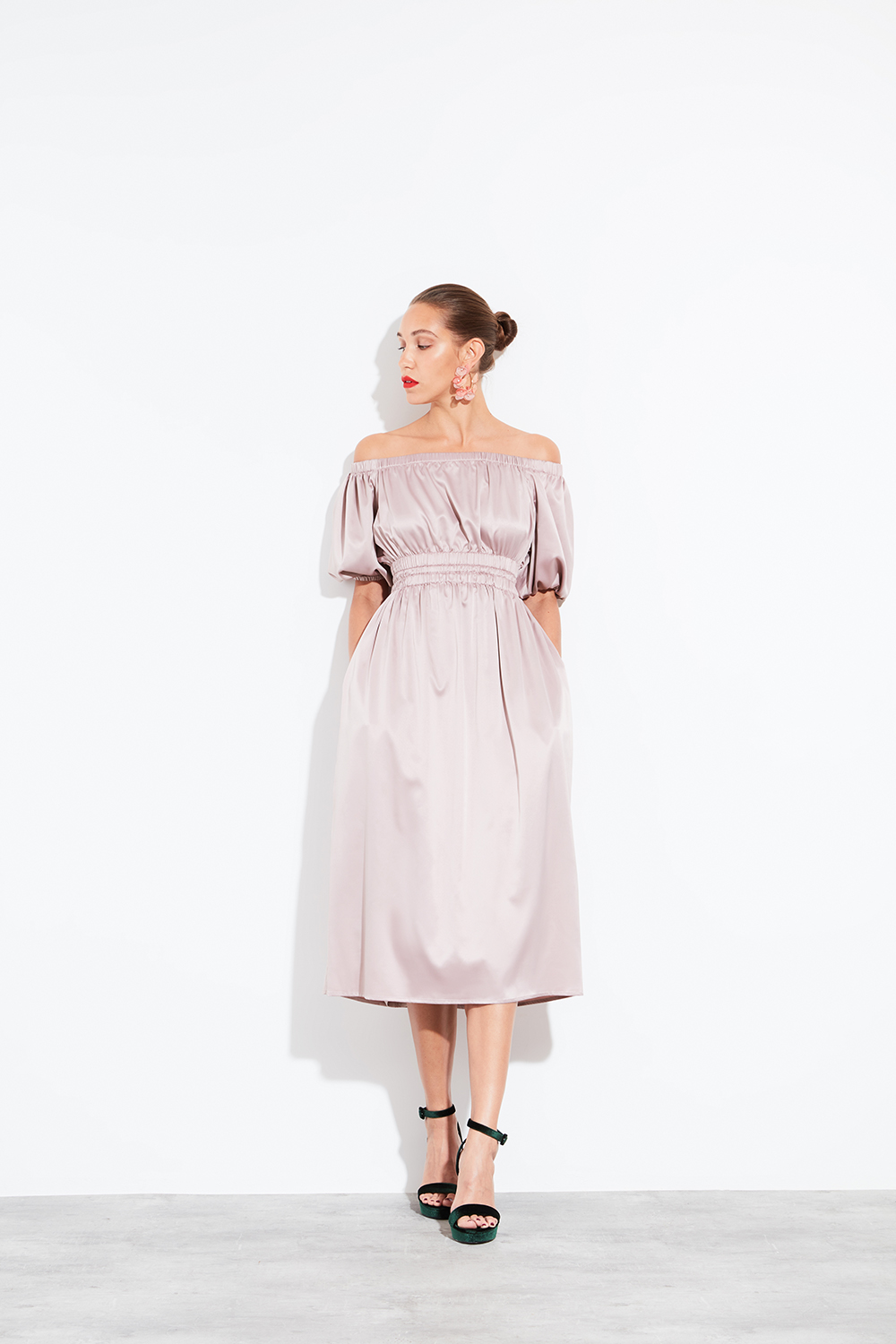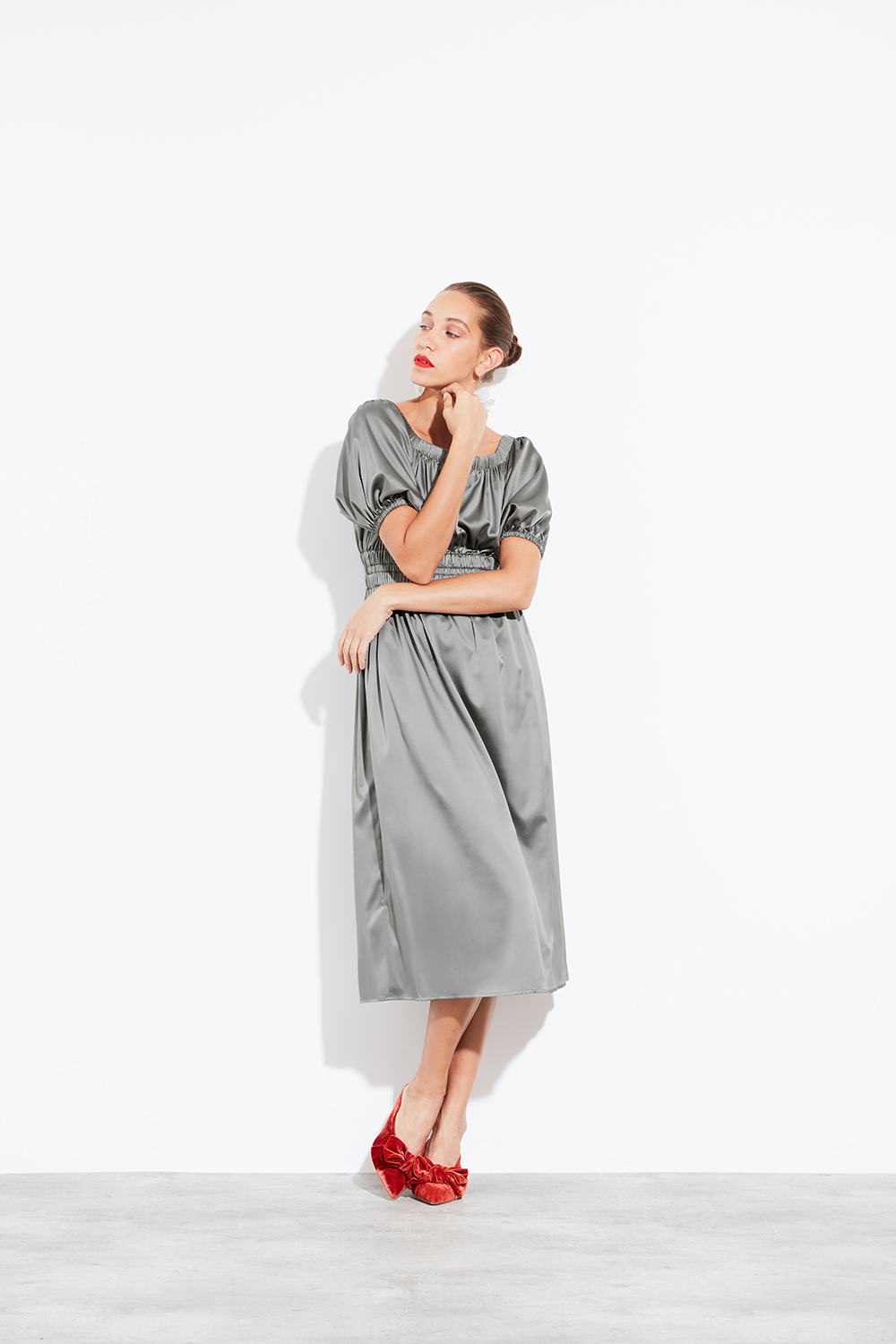 Halfpenny London 'Mills' dress
The 'Mills' dress (£225) is an easy-breezy off-shoulder style with a cinched waist and calf-length skirt with pockets. It's been designed so that the neckline can be worn off-the-shoulder or on, so your bridesmaids could have one look during the day and another at night!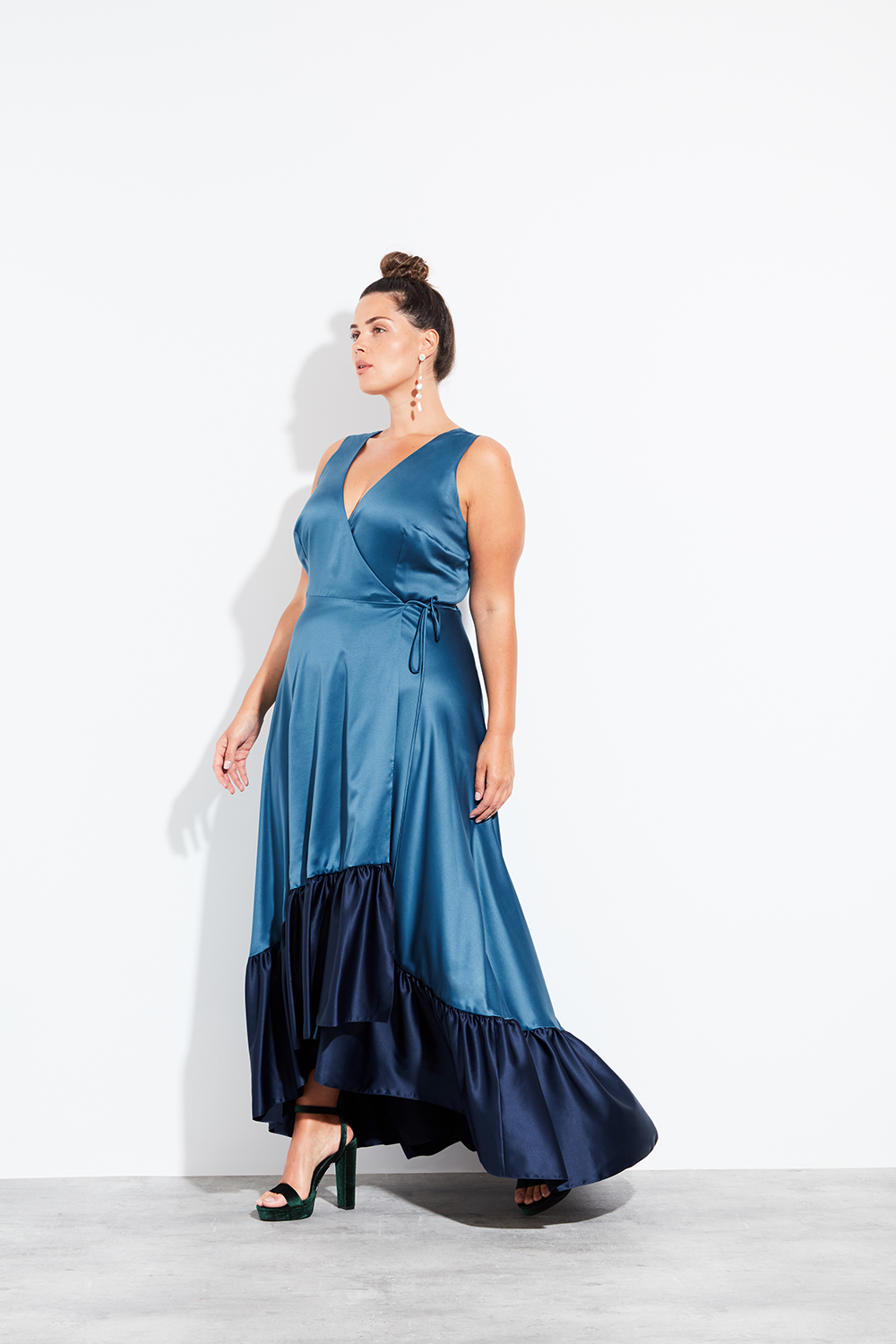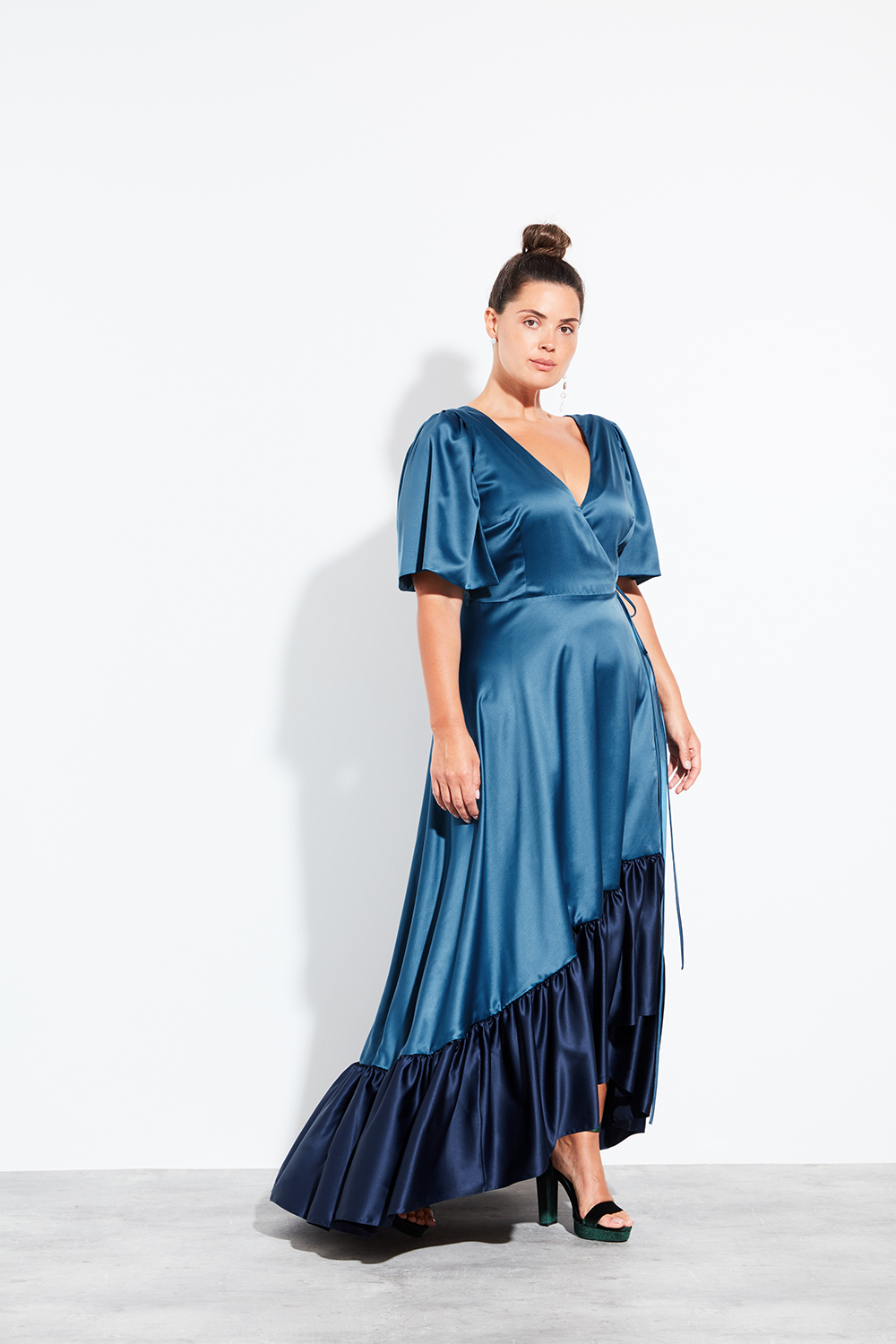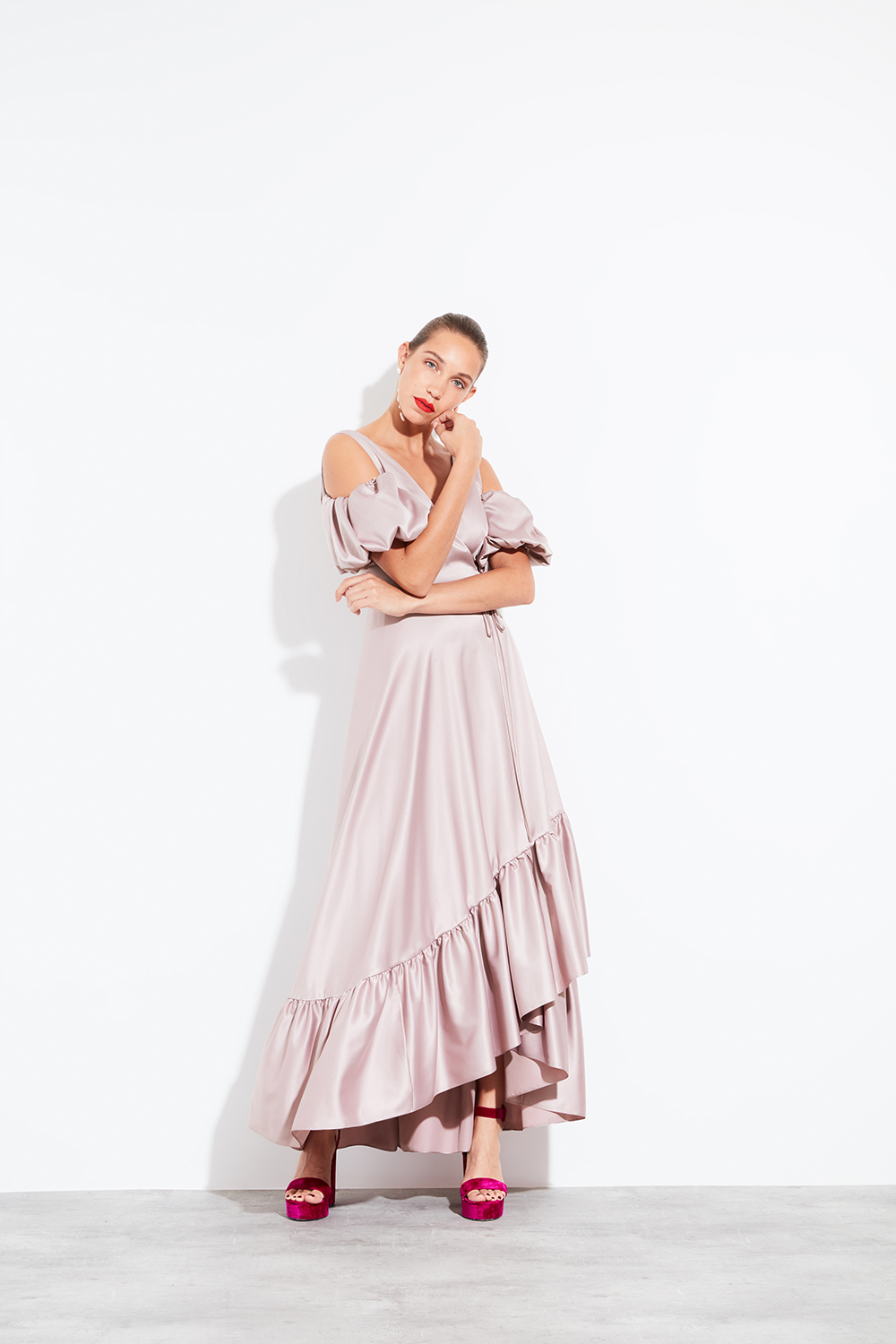 Halfpenny London 'Fox' dress
Yup, this is the exact same dress worn three different ways thanks to the removable sleeve option. The 'Fox' dress (£295) is a stunning swishy wrap dress with a flounce skirt to bring all your red dancer emoji dreams to life. It can be worn alone or with the 'Rose' sleeves (£50) or 'Hero' sleeves (£50).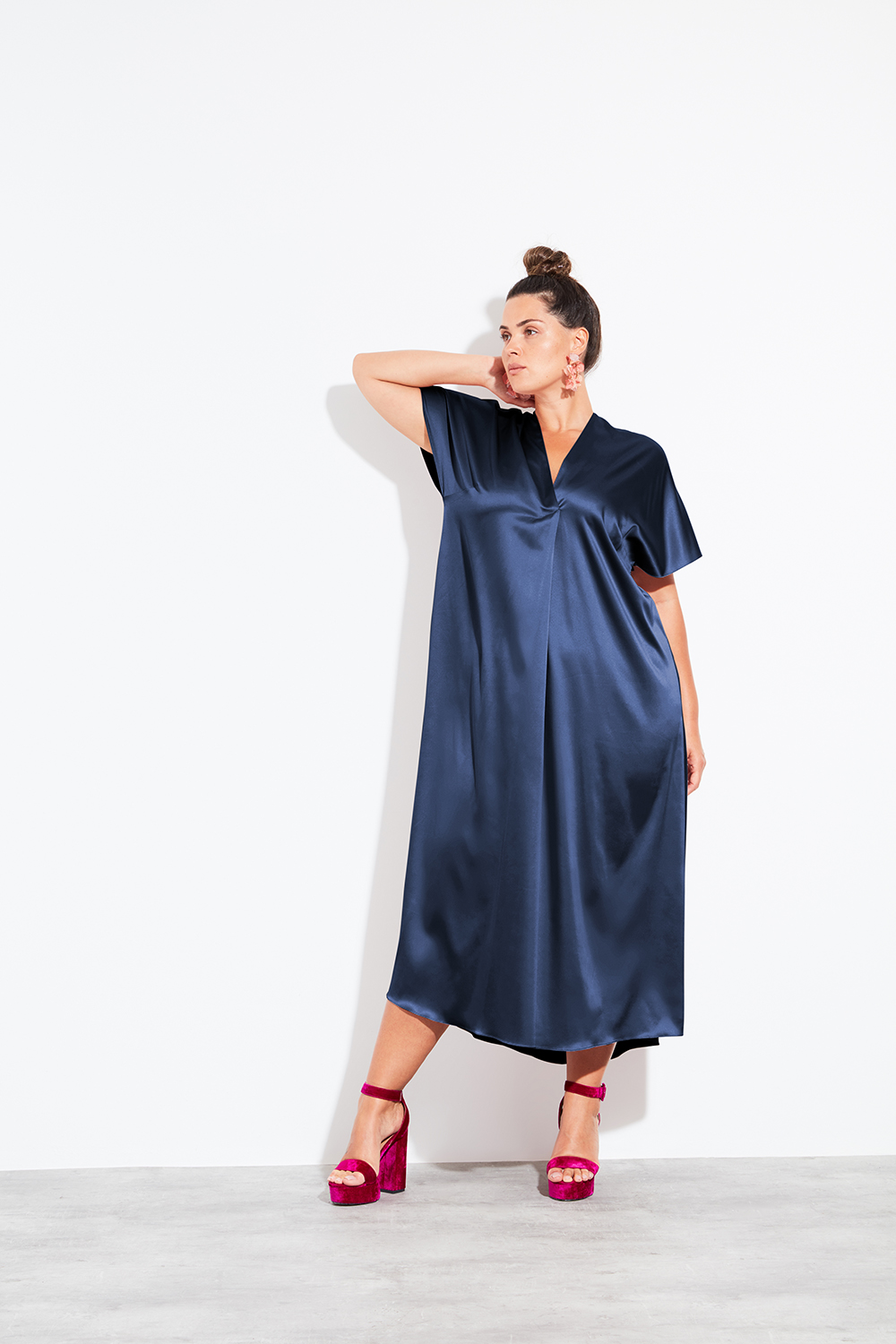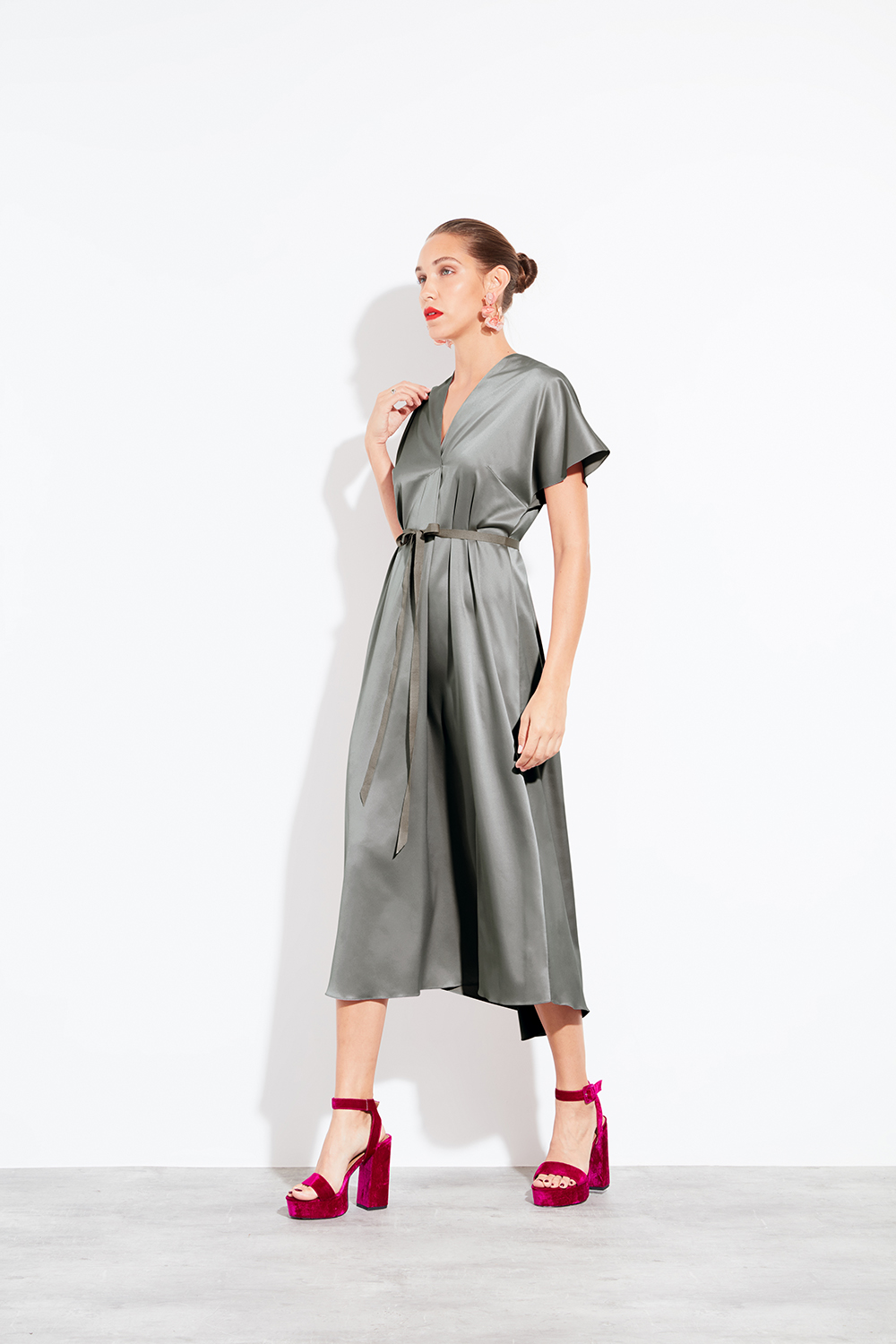 Halfpenny London 'Stone' dress
The 'Stone' dress (£175) is a gorgeous, flowing silky number that can be worn loose for a cool and relaxed fit, or belted to give it more of a defined shape. The V shape at the front is echoed on the back. Simple but stylish.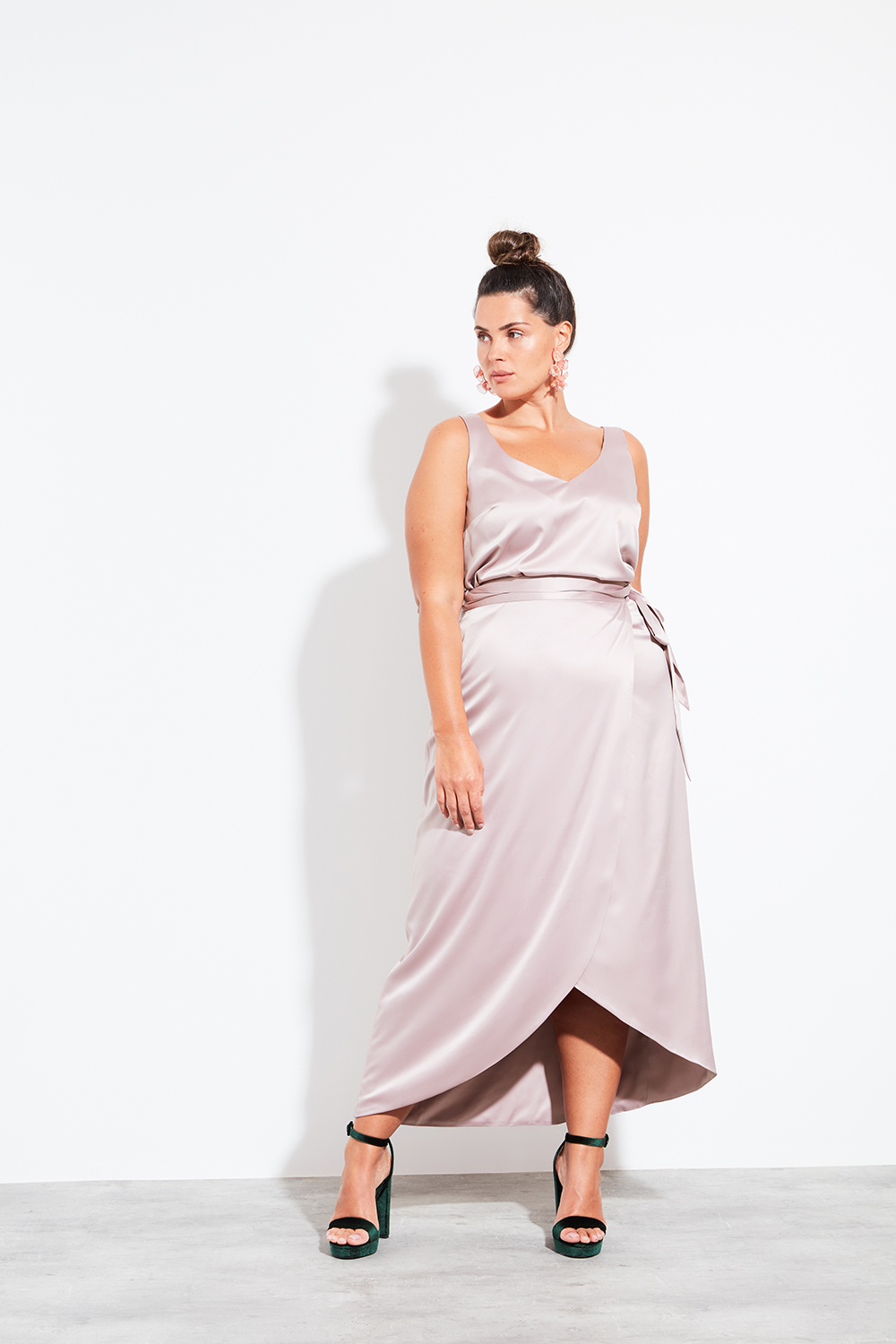 Halfpenny London 'Ingle' skirt with 'Taylor' cami
Another separates combo, the 'Ingle' skirt (£145) is a wrap style with a tapered hem, teamed here with the sleek 'Taylor' cami (£95). Both pieces will fit seamlessly into your wardrobe after the wedding; pair the cami with jeans and the skirt with a chunky knit.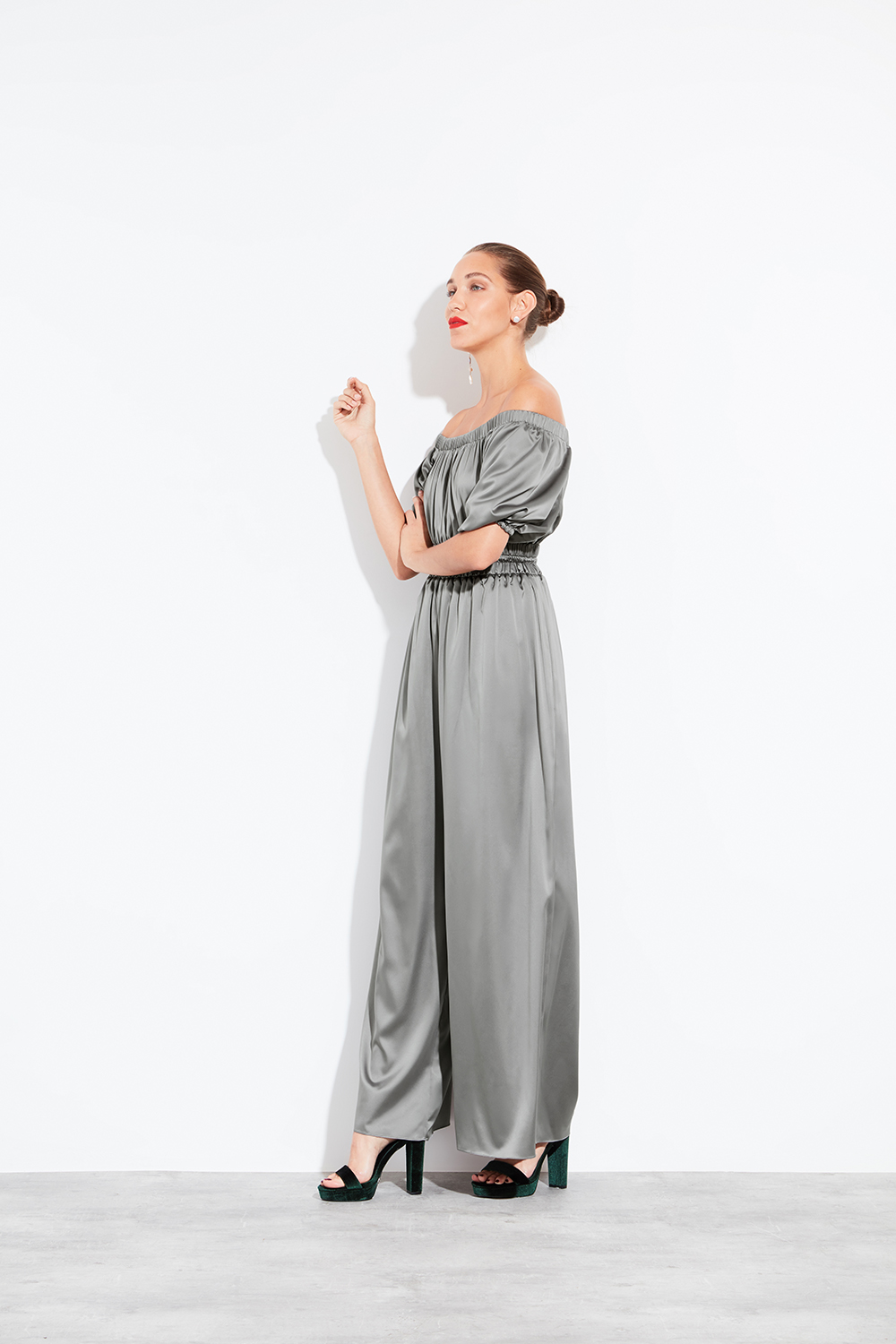 Halfpenny London 'Klass' jumpsuit
For the bridesmaid that simply doesn't do dresses or skirts, there's the amazing 'Klass' jumpsuit (£295). Like the 'Mills' dress, the neckline on this can be worn off the shoulder or on.