Your bridal hair questions answered!
We ask Scotland's leading hair styling experts to answer your burning bridal beauty questions!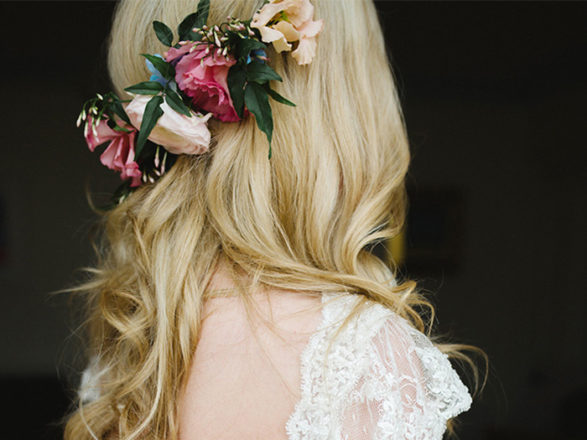 We ask Scotland's leading hair experts to answer your burning bridal beauty questions!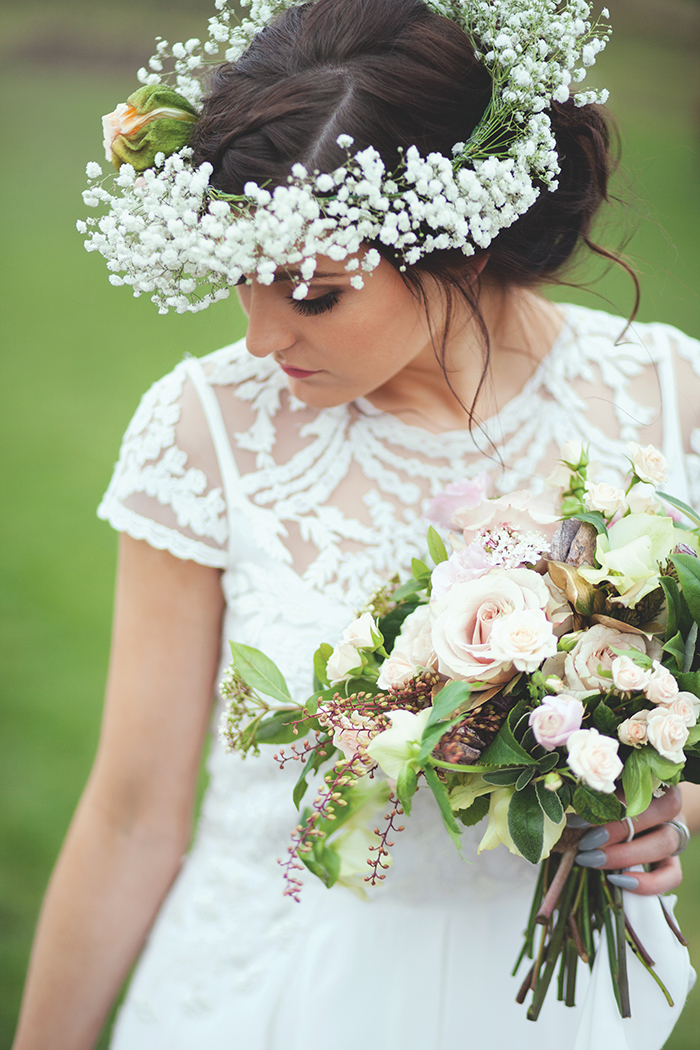 IMAGE | Laura A. Tiliman Photography
Q: I want to get hair extensions but I'm worried they'll look ratty and obvious – how do I find good quality extensions, and how do I best look after them?
Lots of brides want to give their hair an extra boost on their wedding day, but extensions are expensive and can look straggly AF if you don't know how to style them.
"The good thing is that hair extensions have come on leaps and bounds, and there are more natural options out there at better prices," says Kirsty Macpherson Hair and Make Up Artist.
"I love Sally's Wildest Dreams range, ideal for brides who are looking for bulk rather than length as it has a slightly finer weft that blends really well. Just remember to carefully tend to them – I use a gentle shampoo and a little conditioner and then brush when dry."
Q: I have thick hair, and when I wear it up I get a headache. What hairstyles will look good and feel comfortable?
"To avoid headaches from heavy hair, I would say a half-up, half-down do would be ideal. Not only would it reduce potential pain, it's very easy to control and fix if needed," says Lesley at Pamper and Polish.
When it comes to taming your mane and keeping it in place all day, it's all about finding the right hair products. "Products can be applied to smooth, protect and set your hair successfully so that it lasts throughout your wedding day and feels comfortable.
When styling this type of hair, I apply Kenra Professional's Frizz Control Primer and their Thermal Stylish Spray to each section that I am smoothing and/or curling to tame any frizz."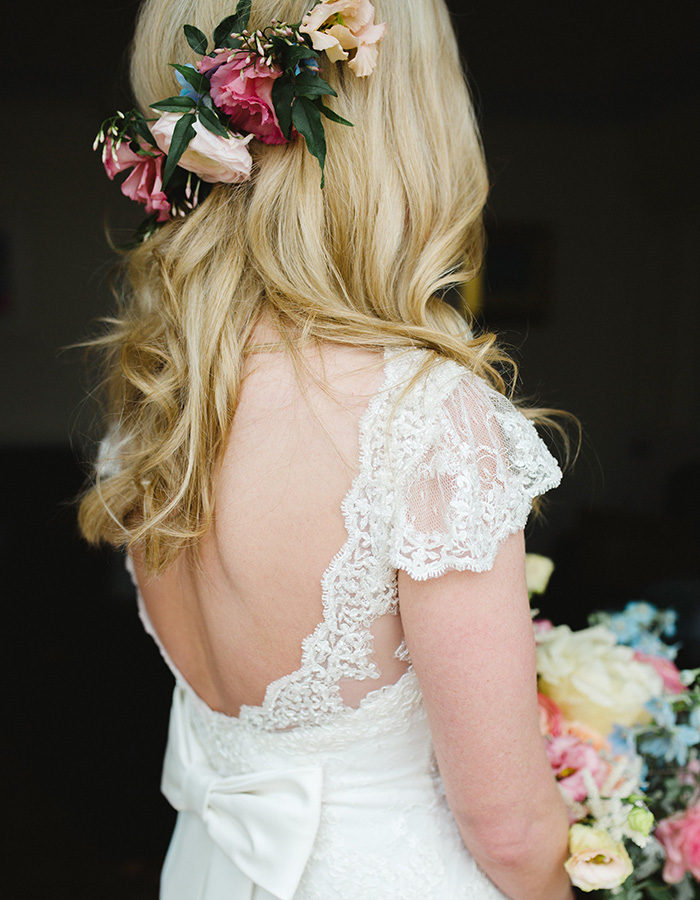 Q: I feel like I just see the same things on Pinterest when looking for hair and make-up inspiration – where else can I look?
Pinterest is the go-to inspo platform for tons of brides, but let's face it, it can get a little samey. If you don't want to look like every other bride, you have to expand your horizons, says Diana Mackenzie Hair and Makeup Artist.
"Try other social media channels like Instagram or even Facebook. The best way to keep on top of cool, exciting new trends is searching for make-up artists and hair stylists you really admire online and snapshotting their work, even if they don't live in the same country as you," she says.
"This can help you find brand new styles that are more 'you' than the mainstream looks."
Q: My hair is prone to being flat and dull – what can I do to make it more voluminous and healthy looking?
"A lot of brides think that not cutting your hair before the wedding is the way forward – wrong!" says Lauren at The Loft Bridal Hair. "This will only make your hair flatter and duller, because you will have more split ends through everyday things such as heat styling and weather conditions."
As well as getting regular trims, you can take multi-vitamins to boost your hair health (look for ones containing B vitamins and zinc). Then on the day there are products that can create the look of fuller hair. "Depending on your hair type, you may want to use a product to give your hair a boost such as volumising mousse or a thickening spray for the roots – I love Maria Nila Style & Finish Styling Mousse (below) as it's paraben- and sulphate- free and has a strong but flexible hold so that you can have volume and movement together to create the perfect style," says Lauren.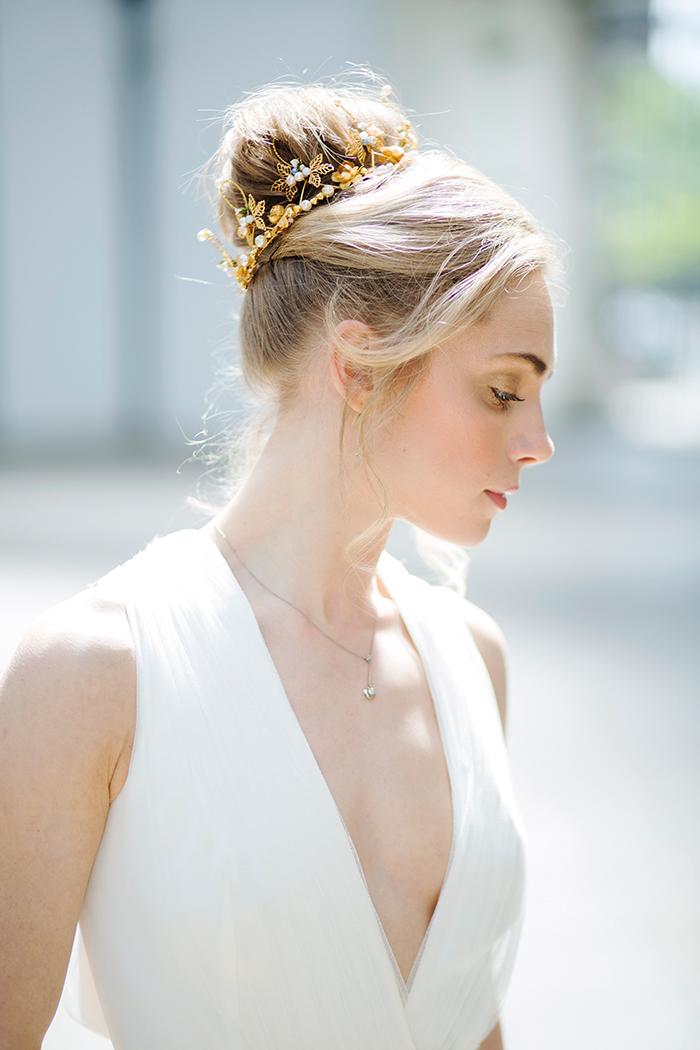 IMAGE | Laura A. Tiliman Photography
---
Still looking for a bridal hair stylist?