Where to honeymoon at different times of the year
Whether you love the sun or prefer cooler climes, there's a dream honeymoon destination to suit you at any time of year.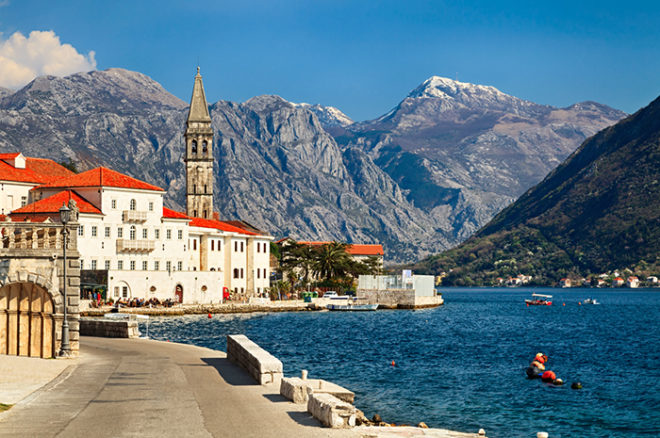 Whether you love the sun or prefer cooler climes, there's a dream honeymoon destination to suit you at any time of year.
~ S P R I N G ~
HOT HOT HOT!
ST LUCIA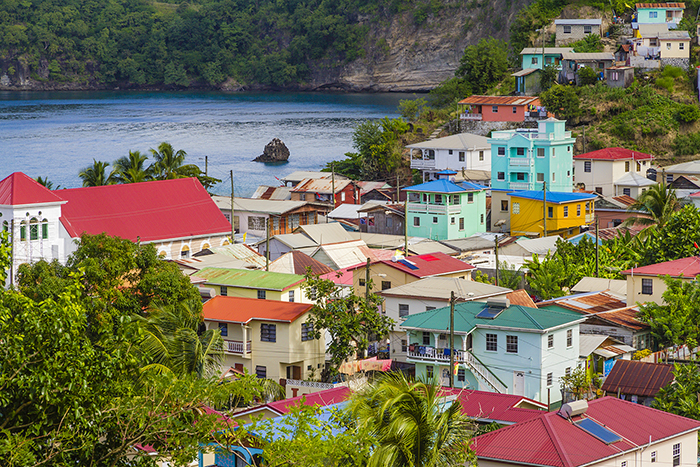 Canaries is a quaint fishing village nestled on the beautiful and scenic winding West Coast Road.
Its colourful houses overlook a quiet bay.
This Eastern Caribbean island nation enjoys a warm climate year-round, with a temperature of around 27C in April.
While you can of course soak up the sun on one of its gorgeous beaches,don't forget to make time to explore the incredible natural  beauty of this island.
Take a gondola ride over the rainforest canopy; stroll around the 12-acre botanical Mamiku Gardens; visit the Sulphur Springs Park where you'll see a dormant volcano.
The fishing village of Canaries, meanwhile, is an Instagrammer's paradise, peppered with beautiful brightly coloured houses.
KEEPING IT COOL
HAKUBA VALLEY, JAPAN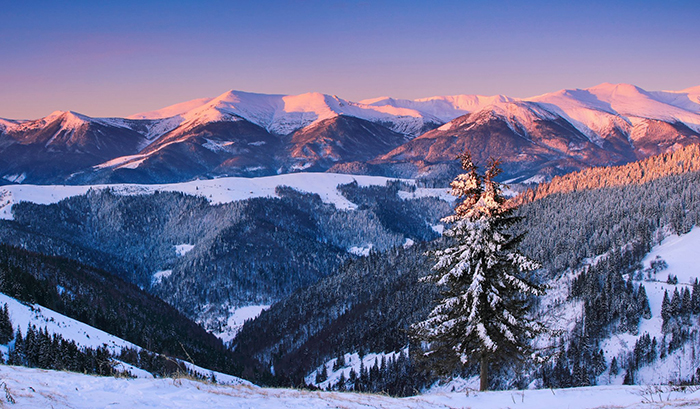 Love to ski but want to go somewhere more exotic than Europe? Hit the slopes at Japan's largest snow resort, Hakuba Valley.
It has 131 trails and nine ski resorts, and if you visit in late spring you can enjoy the unique experience of seeing the cherry blossom while you glide down the mountain!
After a day of exhilarating snowsports, go to one of the local hot springs (known as onsen) where you can bathe in the warm water while taking in the incredible views.
Be sure to visit Jigokudani Yaen Koen (˜The Snow Monkey Park') which is the only place in the world where monkeys bathe in hot springs!
~ S U M M E R ~
HOT HOT HOT!
MONTENEGRO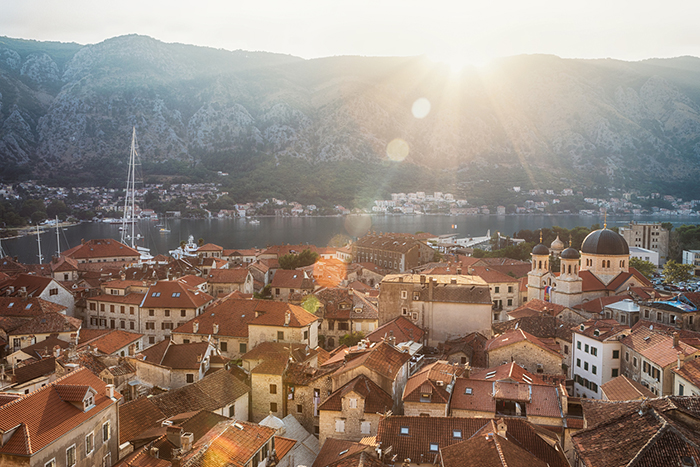 Kotor is an old town in Montenegro
If you love the sun you've of course got no shortage of destination options in summertime, but if you like the idea of going off the beaten track, consider this under-the-radar gem in Southeastern Europe.
It borders Croatia so you could always incorporate a stay in Dubrovnik into your trip before heading to the city of Kotor in Montengero; dating back to Ancient Roman times, it's got a rich history and the architecture to match.
Alternatively, stay in Sveti Stefan, a fortified island village on the Adriatic coastline filled with 15th-century stone villas that overlook a pink-sand beach.
KEEPING IT COOL
ICELAND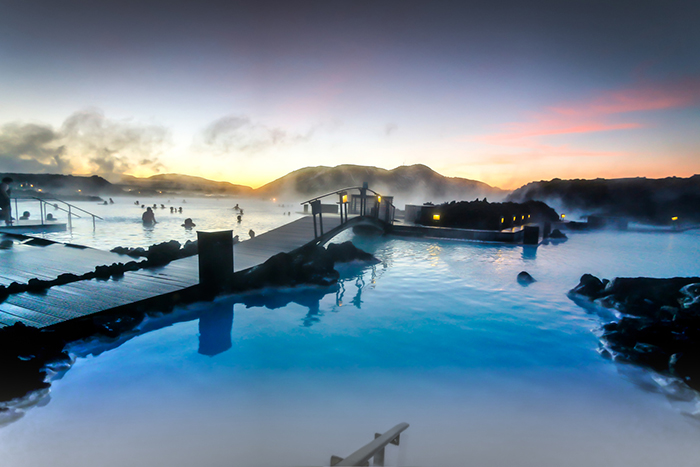 The Blue Lagoon, Iceland
Iceland's climate in summer is similar to Scotland's in autumn, with an average temperature of about 10C.
Though this isn't the best time of year to visit if you want to see the Northern Lights, a benefit of going in summer is that it's bright all day every day, which means you can really experience Iceland's natural beauty.
Hiring a car is a must; take a road trip around the country to explore its amazing landscapes.
There are so many beautiful waterfalls, hot springs and mountains, making it the perfect place for those who love hiking. Round your trip off with a dip in the Blue Lagoon.
~ A U T U M N ~
HOT HOT HOT! 
CALIFORNIA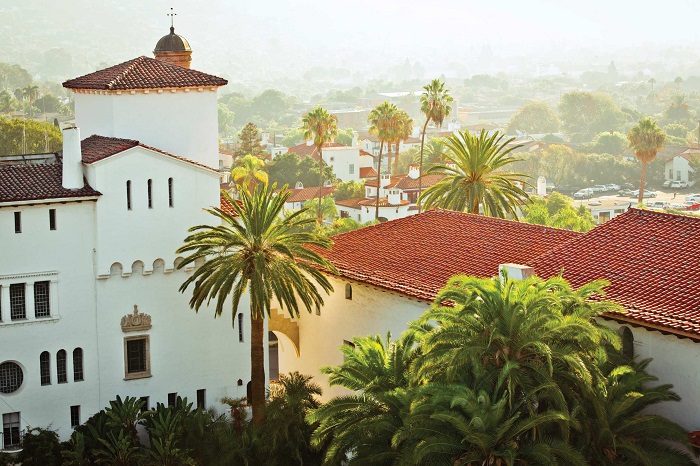 Santa Barbara
Always fancied the idea of doing the classic American road trip along the Pacific coast? Early autumn is the best time to do it, as it's warm but not uncomfortably hot (temperatures soarin high summer).
Do your research beforehand and plan out your route,deciding in advance how long you'd like to spend in each location.
We recommend Los Angeles, Santa Barbara,Pismo Beach, Carmel, Big Sur, Yosemite National Park and San Francisco.
If you watched Big Little Lies, be sure to stop off at Monterey and Bixby Bridge to see some landmarks from the show!
KEEPING IT COOL
PARIS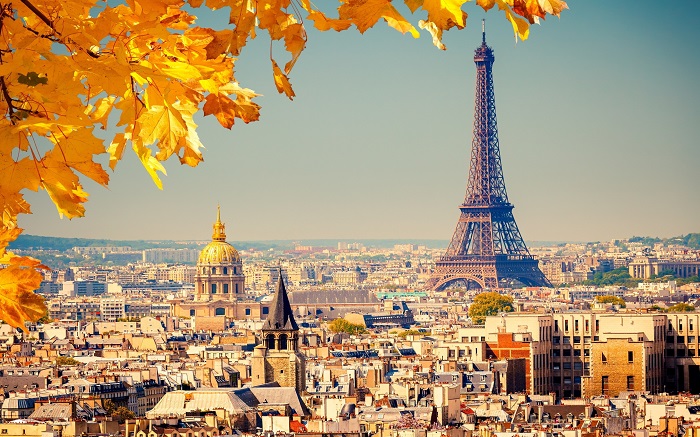 Paris is romantic at any time of year, but especially so in autumn when the leaves are turning red and the nights are cool enough to get wrapped up warm for a walk along the Seine with a hot chocolate in hand.
Plus, the city isn't quite so rammed full of tourists, which means you won't have to queue for hours on end to see top attractions such as the Eiffel Tower or Notre Dame.
One must-visit at this time of year is the Palace of Versailles; it takes just under an hour to travel to from the city centre, and when you get there you'll be rewarded by the sight of the stunning gardens bathed in autumnal hues.
~ W I N T E R ~
HOT HOT HOT!
BARBADOS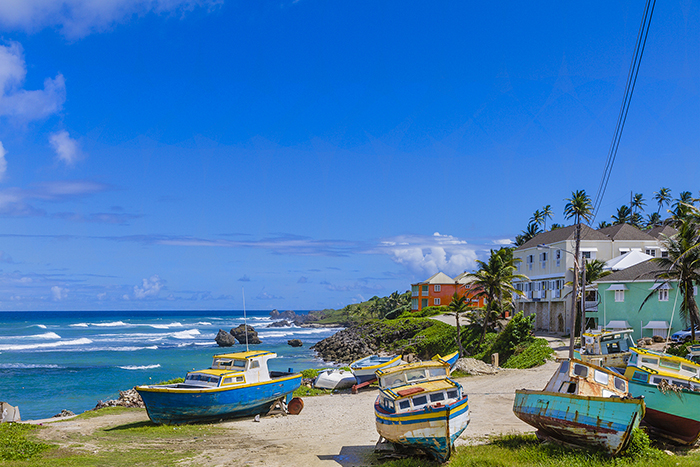 Colorful boats under repair at Tent Bay, a picturesque bay on the east coast of Barbados, facing the Atlantic Ocean
Getting married in winter doesn't mean that a tropical honeymoon is out of the question " far from it.
Make your way to beautiful Barbados and you'll be met with balmy temperatures (capital city Bridgetown has an average temperature of 29C in January and February), beautiful beaches and luxe accommodation.
Nikki Beach has recently opened a beach club on Port Ferdinand, and honeymooners will love the swim-up octagon wet bar and VIP cabanas. But Barbados isn't all about sun-worshipping.
You can take a catamaran cruise, explore the famous Harrison's Cave, visit rum distilleries including St Nicholas Abbey, swim with turtles and tour the lush Andromeda Gardens. One thing's for sure: you'll never get bored.
KEEPING IT COOL
SWITZERLAND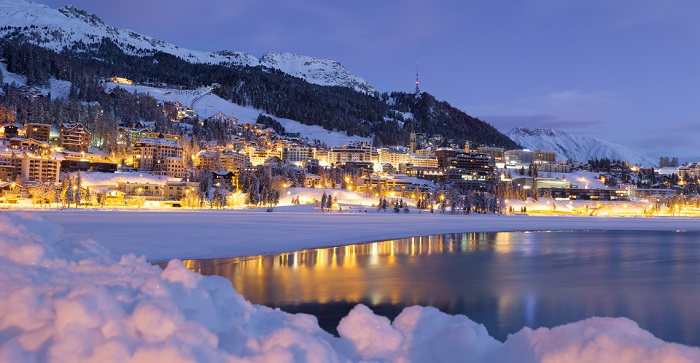 St Moritz, Switzerland
According to a new report from Pinterest, Switzerland is set to be the most popular honeymoon destination for 2018.
Pins for Switzerland are up an incredible 856% this year, beating the likes of more conventional destinations such as Bali. Is it any wonder?
With its cute Alpine villages and snow-capped mountains, Switzerland offers a postcard-ready picture of romance.
St Moritz is one of the most luxurious locations for a honeymoon; you can ski here, of course, but there are also high-class spas, designer shops and Michelin-star restaurants for those of you who like the finer things in life.