What's in and what's out in the world of wedding traditions
What's in and what's out in the world of wedding traditions?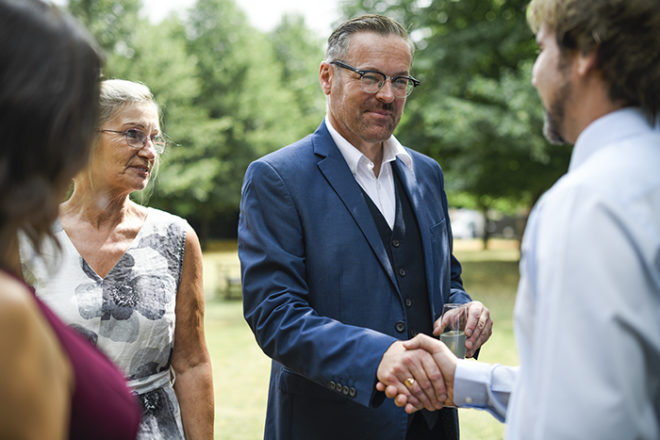 From the unlikely pastimes to the new must-do's, here's what's going up and down in the world of wedding traditions.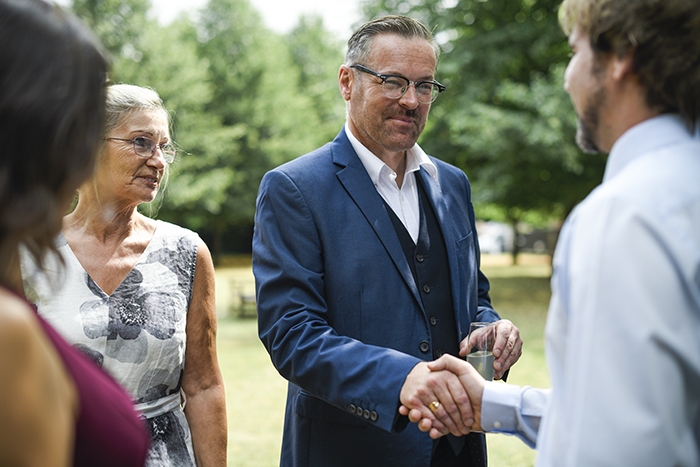 ~ OUT WITH THE OLD ~
BRIDESCAKE
Usually made of scone or shortbread, a 'bridescake' was traditionally made by the bride's mother before the big day.
A portion of the cake would then be broken over the bride's head and, if it broke into small pieces, it was said to symbolise a fruitful marriage.
Not sure if today's bride would thank you for crumbs in her hair!
RECEIVING LINES
Newlyweds and their families used to formally greet each guest as they entered the reception, but it's fallen out of favour – something that Chantal from The Gibsons condones.
"The receiving line is the worst culprit for eating up time on a wedding day, meaning less time for perhaps some special photos you wanted and to properly hanging out with your guests," she says.
WEDDING SCRAMBLE
Sometimes known as a 'scammle' or 'scatter', a wedding scramble was when the groom, best man or sometimes father of the bride would shower children with copper and silver coins following the ceremony.
The tradition was said to bring the newlyweds good fortune.
FEET WASHING
Originating in Fife, Dundee and Angus, this custom would see a bride sit on a stool on her wedding morning whilst an older married woman washed and dried her feet.
Sometimes the feet-washer would drop a ring into the water and the first single woman wedding guest to find it would be said to be married next.
~ IN WITH THE NEW ~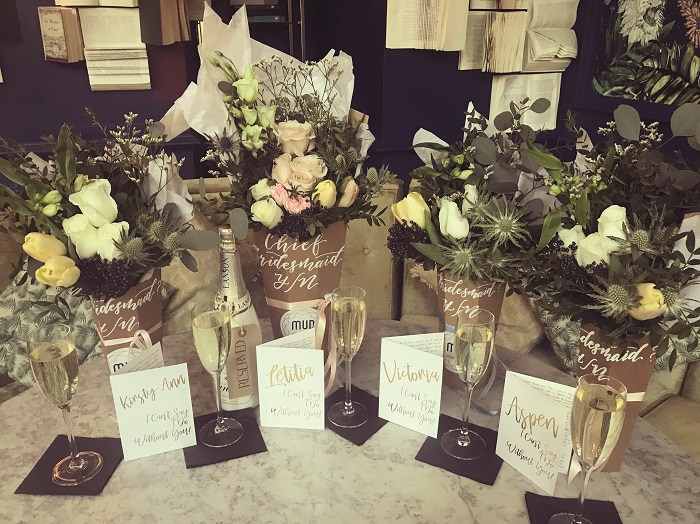 Take a look at how digital editor Steph asked her bridesmaids!
BRIDESMAID PROPOSALS
Chances are, you've seen plenty of besties sharing how they've been asked to be a bridesmaid.
From personalised balloons to surprise flowers, the bridesmaid proposal tradition shows no signs of slowing down. A good excuse for a glass of bubbly with your girls if ever we saw one.
NAME-MESHING
The update on double-barrelling the names of you and your new spouse, some couples are opting to merge both their surnames into a whole new name, changed by deed poll post-wedding (a la Dawn Porter, who became Dawn O'Porter after marrying husband Chris O'Dowd).
HONEYMOON FUND
Instead of gifts for the home, there's been an increase in couples asking for monetary contributions towards their honeymoon fund instead.
The Wedding Shop even has a travel section where guests can pay towards different aspects of your holiday, from your chosen accommodation to experiences whilst you're there.
Well, it beats a cutlery set, no?
UNPLUGGED WEDDINGS
"An unplugged wedding is when the couple wish to have their guests fully present at the ceremony by putting down their phones, cameras and iPads.
So often ceremony photos have been ruined by guests stepping into the aisle to get their shot – not a good look in your photos," says Chantal.
We're all for a big day digital detox.
WOULD YOU HAVE A HONEYMOON FUND?