Looking for wedding nail ideas? Harvey Nichols Champagne Nail Bar now offers Nail Couture bridal manis
This new nail art by Nails Inc. is going to be a hot wedding trend this year.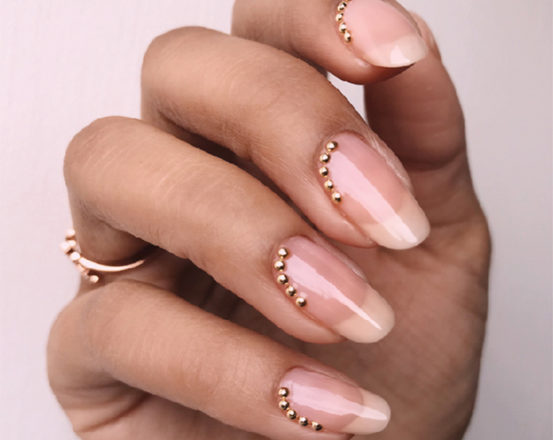 Features writer Katie Bletcher is treated to a Nail Couture manicure, the new nail art service by Nails Inc.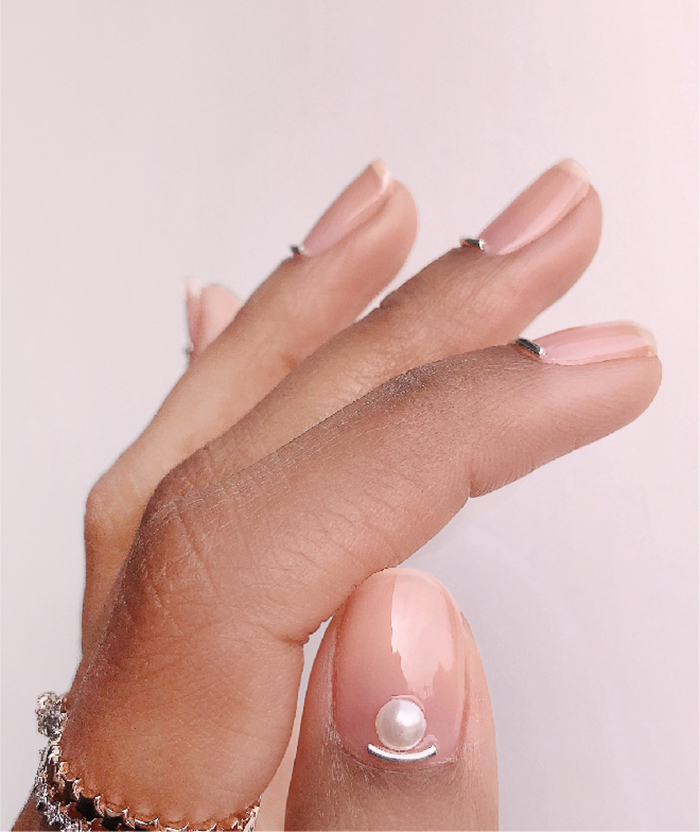 Confession: I am not the girl who is forever sporting a full set of immaculate acrylics. While I can keep my nails fairly long and nicely shaped (when I make the effort), they're hardly ever painted.
I'm more the slap-on-a-coat-of-whatever-pink-polish-hasn't-dried-up-and-go kinda girl so I was super-excited to try out the new Nail Couture service by Nails Inc., available exclusively at the Nails Inc. Champagne Nail Bar at Harvey Nichols.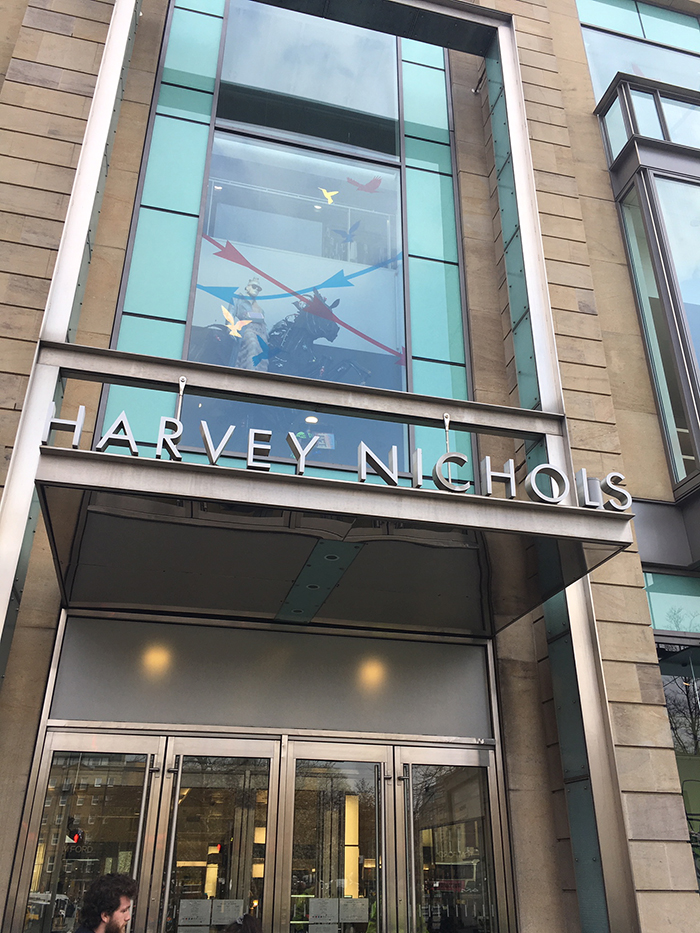 Walking into Harvey Nichols in Edinburgh always feels like a bit of a treat, even if you know you're just going to pick up some new make-up. So when I pulled up a seat at the Champagne Nail Bar and my nail technician Katy offered me a glass of Harvey Nichols brut champagne, I was in heaven.
We set about selecting which of the brand new manicures I was going to go for and then chose which pale pink or nude shade of polish to apply.
Drawing on inspiration from fashion week nail art trends, Nails Inc. have created four new super chic manicures that are guaranteed to make a statement – look no further if you're on the hunt for wedding nail ideas.
The four manicures come as an additional option for customers already booked in for any manicure treatment and believe me, they're gorgeous:
Chelsea Crystal Manicure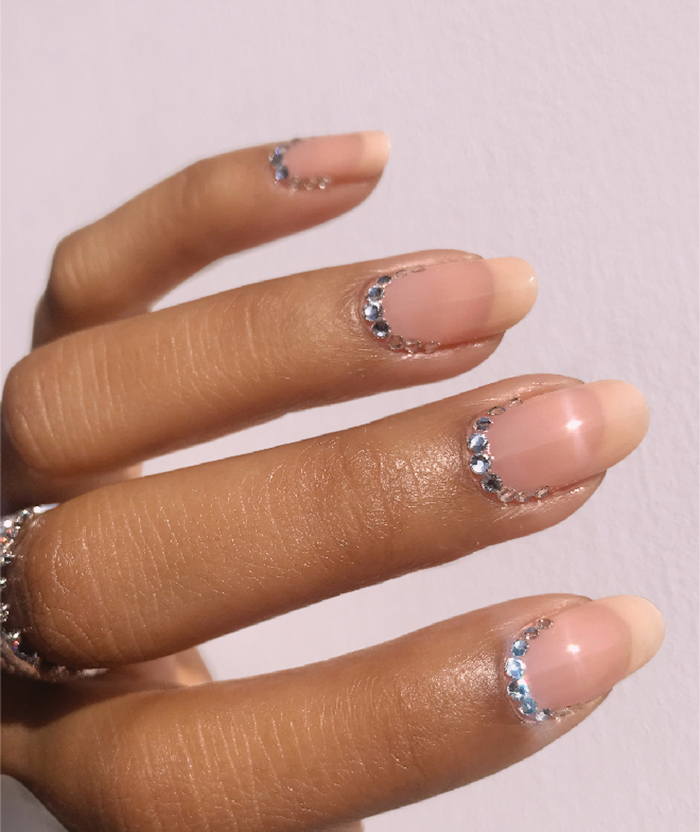 £7 per nail, £40 for a full set or £65 for a full set with Express Manicure at Harvey Nichols Edinburgh
Created using precision-placed crystals this manicure would be the perfect finish for any bride with an eye for sparkle.
Parisian Pearl Manicure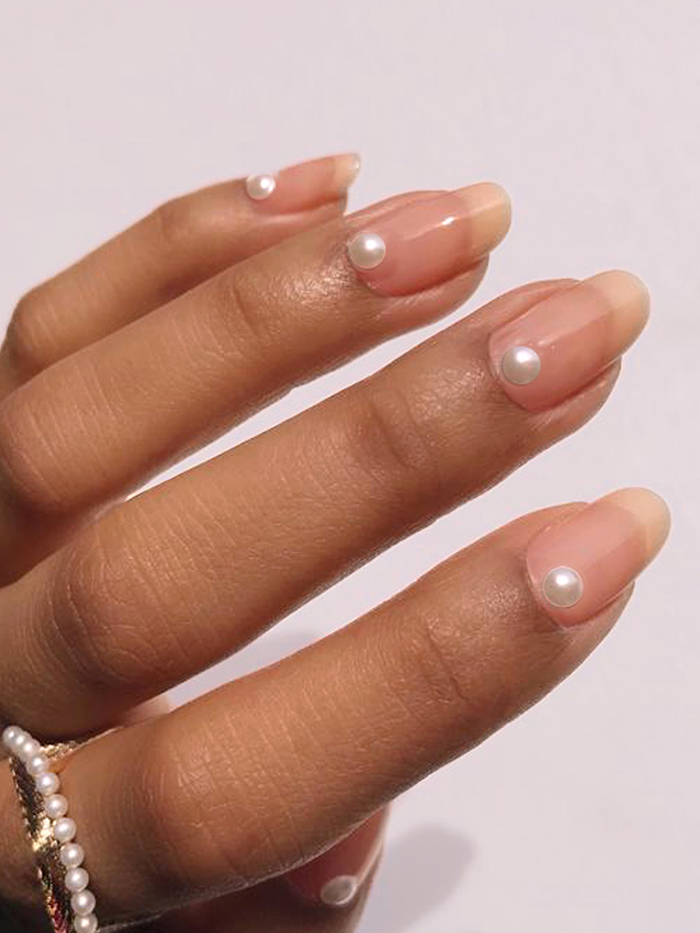 £7 per nail, £40 full set or £65 full set with Express Manicure at Harvey Nichols Edinburgh
Using handpicked sea pearls this would have been my favoured w-day look. The pearls just whisper understated elegance and they're so chic.
The Knightsbridge Atelier Manicure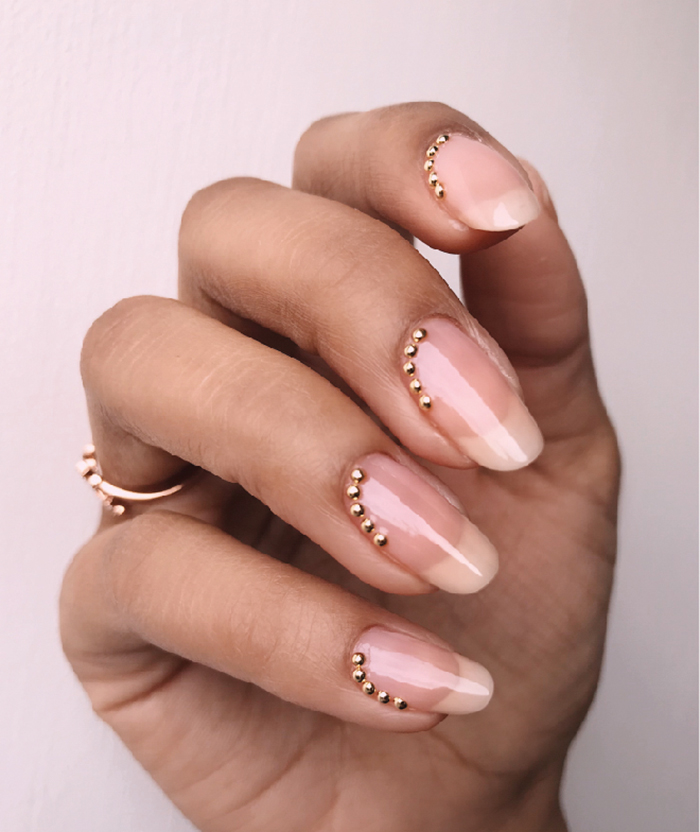 £7 per nail, £40 full set or £65 full set with Express Manicure at Harvey Nichols Edinburgh
This stylish manicure is perfect for a somewhat edgier style and is available in golden or silver studded accents.
The Mayfair Minimalist Manicure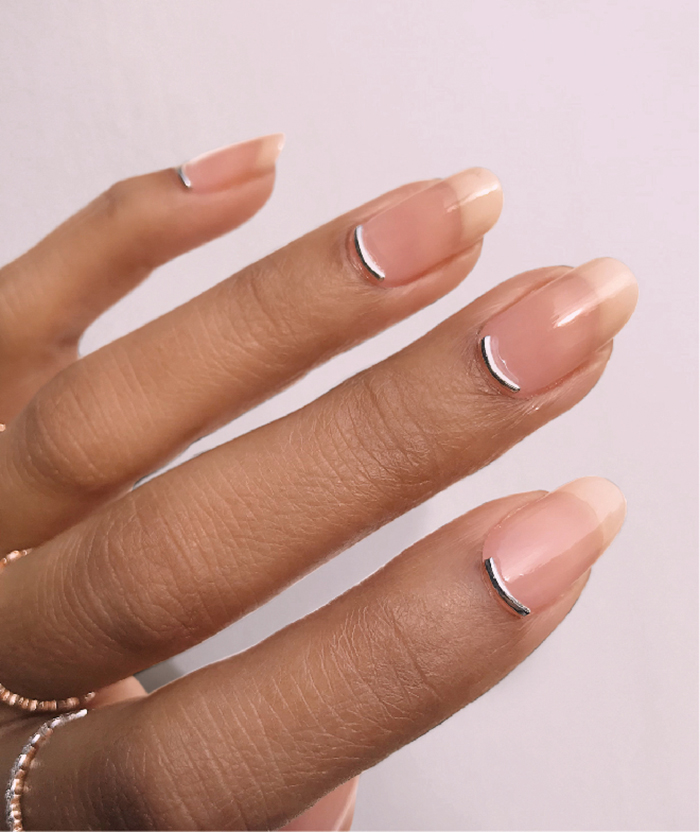 £5 per nail, £30 full set or £55 full set with Express Manicure at Harvey Nichols Edinburgh
Perfectly suited to a clear glossy base this nail art features gold or silver cuticle accents. You can even add an accompanying pearl for a totally glamorous look.
Decisions, decisions
After a bit of swithering I opted for the Knightsbridge Atelier manicure on a matte pale pink and then Katy buffed and shaped my nails, pushing back my cuticles and applying a base coat. After two applications of the pink varnish she started gluing on the tiny gold studs in such precise little crescents I could feel myself holding my breath!
Another top coat and five minutes to set and I was good to go, admiring how my wee gold studs caught the many lights of the nail bar.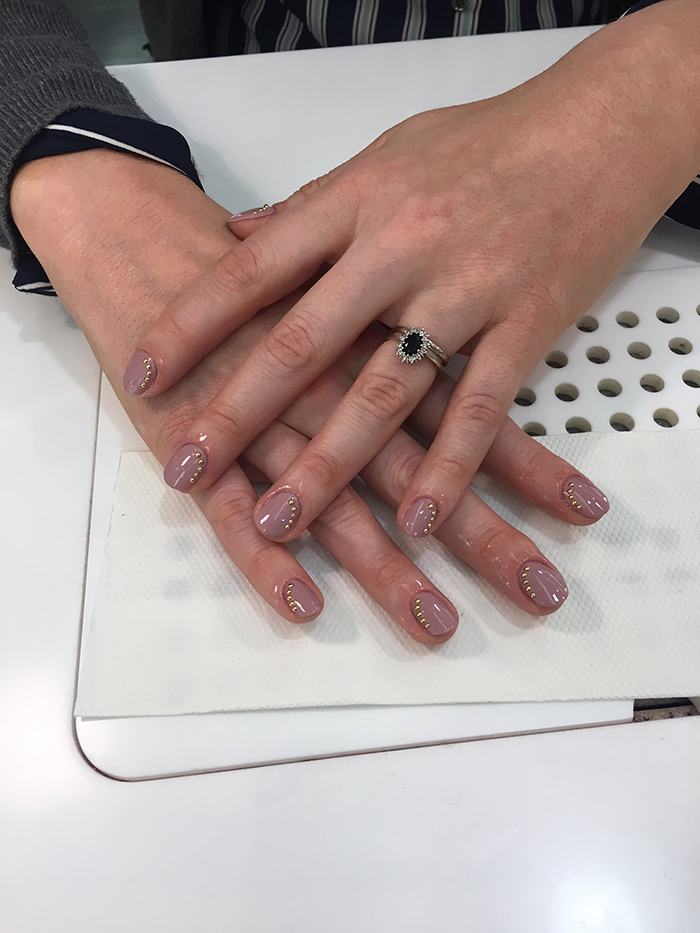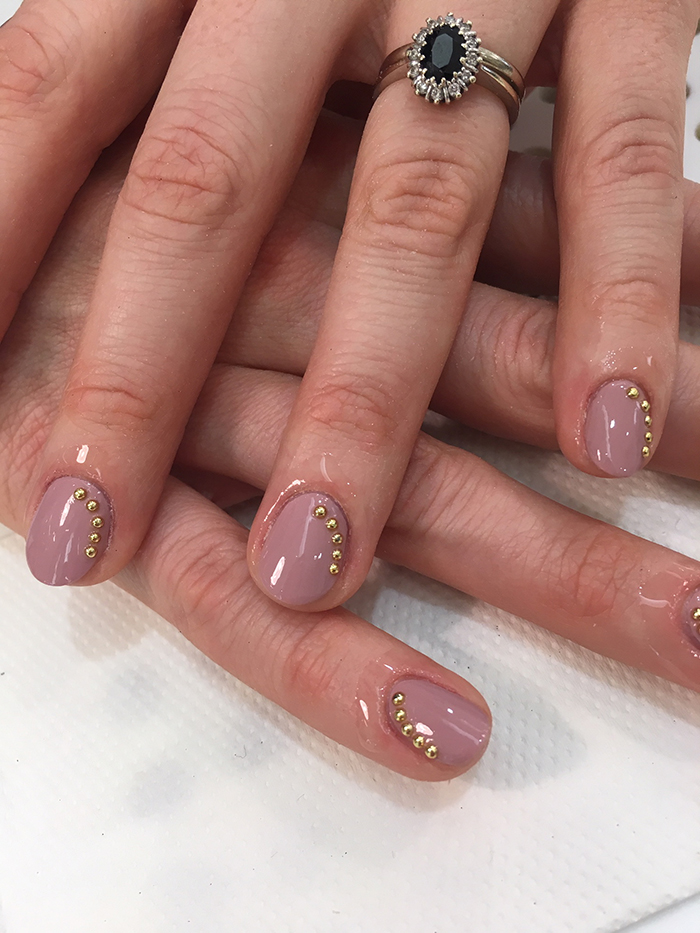 The perfect pre-wedding treat
The whole service took no more than an hour before I skipped out feeling so glam and chilled.
I've had so many compliments about them and even as I type this I'm sitting admiring them.
While these may not be your typical out-at-the-weekend nails they're perfect for a special occasion and what better way to finish your bridal look than to match some nail art to your w-day style?
The service may be new but I predict we'll be seeing a lot of these beauties this summer at weddings and hen dos.
Edinburgh-bound hen parties should definitely book in for a bit of pampering and a glass of champers. This would be the perfect way to relax and prepare for your big day with your mum and 'maids. And just think of your wedding pics.
 Why not treat yourself to a Nail Couture appointment?
Ring the Nails Inc. Champagne Nail Bar on  0131 524 8335