Want a foodie focus at your wedding? Here's how…
Well-fed (and watered) guests are happy guests!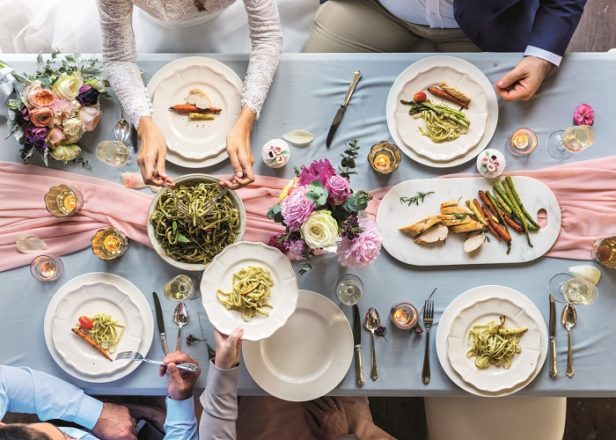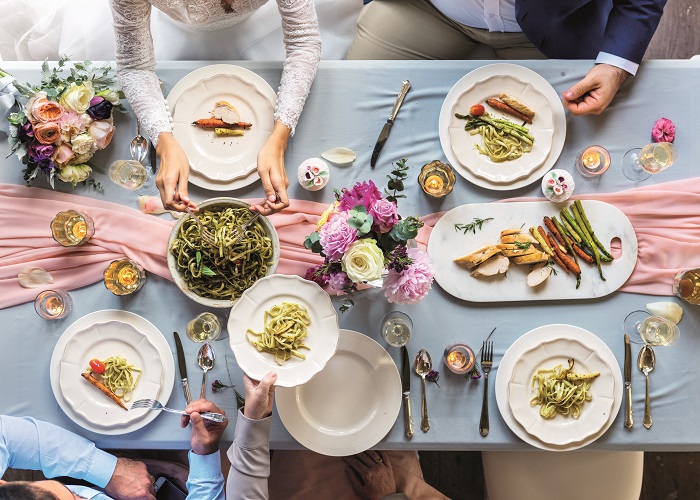 Well-fed (and watered) guests are happy guests. Here's how to make the food and drink at your wedding one of the major talking points of the day.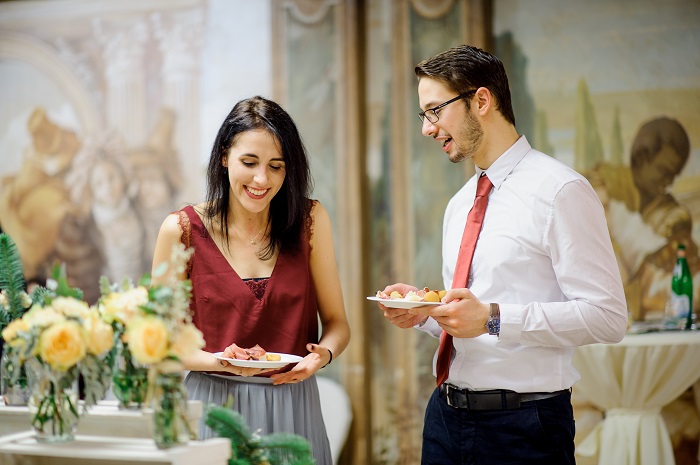 IMAGE | Alex Jordache Photography
ENHANCE YOUR CANAPES
Every wedding's the same, isn't it? Everyone spills out after the ceremony to mingle and the staff duly proffer canapés on a tray.
But there are more creative ways to serve these bite-sized treats, says Lia from wedding planning and styling company The Dreamcatchers Company.
"Given the strong comeback of barn weddings in 2018, we could set the canapés on big old barrels or use an old cart and convert it into a huge setting or table for the buffet," says Lia. "This is not only unique and quirky but also mirrors perfectly the style of the entire celebration."
GO ON THE RUM
If you want to give your guests something more exciting than the standard glass of prosecco, we can't think of anything more delicious than a cocktail. And while Damien from cocktail events company Social & Cocktail says there's been a big demand for Scottish gin-based cocktails at weddings of late, he reckons rum is on the rise.
"Tiki cocktails are Caribbean-style drinks typically made with rum, pineapple and coconut. They are bright coloured and often served in elaborate glassware " and a plastic swizzle stick is mandatory! They are fun, bursting with flavour and can add a few extra rays of sunshine to any event," says Damien.
SERVE UP SHARING STYLE
If you find a three-course meal too formal, create a relaxed atmosphere by making your wedding meal a more communal event.
"Our 'table picnic' and 'family service mains' sharing styles are a great way of breaking away from your traditional wedding breakfast and creating a laid-back ambience that's completely personal to you," says Jenn from The Pantry Edinburgh. 
THEME IT!
Whatever our couples request, we do it," says Hilary from catering company En Croute. "We catered a steampunk wedding so we sourced all the right kind of crockery for it and they had quite a lot of sharp flavours,
and another couple themed their day around A Midsummer Night's Dream so everything was very ethereal, with dainty canapés and fairy lights on the canapé trays.
"We've got a wedding coming up where the bride is an artist so everything is watercolour-themed, with the desserts coming in paint tubes, the plates being presented on palettes and we'll have an art installation with doughnuts!"
MEALS ON WHEELS
Pizza Via gets fired up for a wedding reception
Food trucks are increasing in popularity, with many couples shunning the traditional roll-and-sausage evening buffet in favour of this quirky alternative.
The Pantry Edinburgh can bring its Tuck Truck to your wedding, and we also love Pizza Via, a wood-fired pizza van.
"Couples want their wedding day to be more relaxed, and I think that's why we're seeing drink and catering vans getting so popular," says Alanna at Pizza Via.
JUST FOR YOU
"I think the first mistake people make when they are trying to do something different [with their wedding food] is jump straight on to Pinterest and wedding blogs. Those things have already been done!" says Claire from The Edinburgh Catering Company.
"We encourage couples to think of their own memorable food experiences, based on a favourite holiday or special restaurant experience; that's when it becomes truly personal."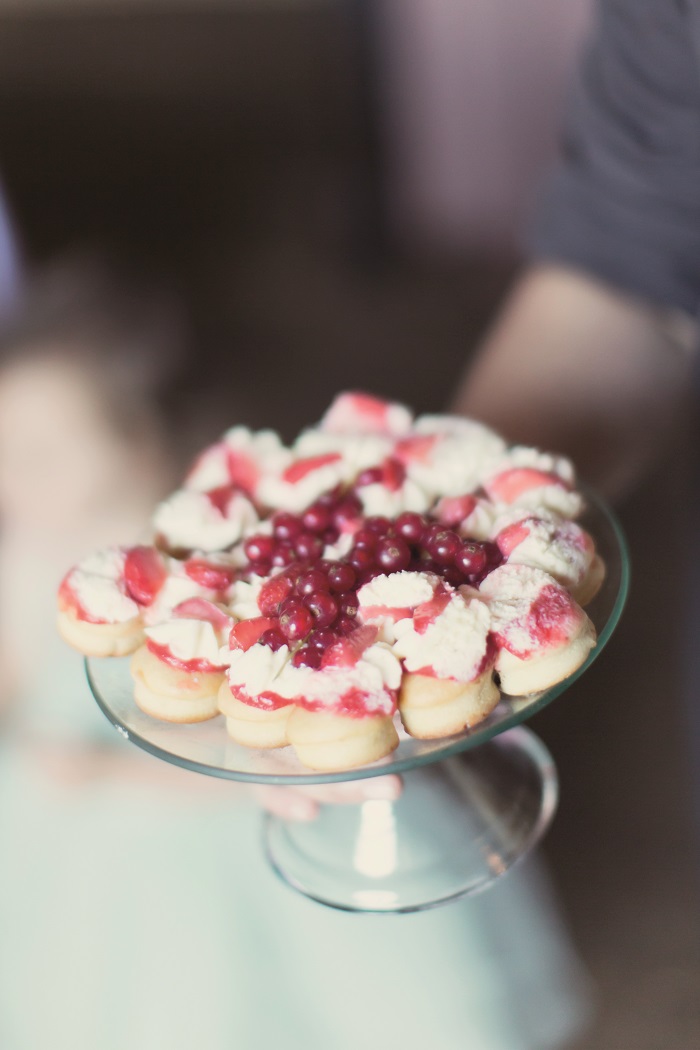 IMAGE | Craig and Eva Sanders Photography