#ThrowbackThursday: Beautiful Floral Shoot at Secret Herb Garden, Edinburgh
We're looking back to our gorgeous floral photo shoot from the Spring '16 issue in today's #ThrowbackThursday!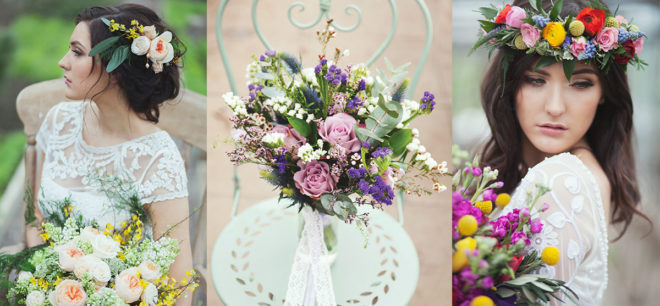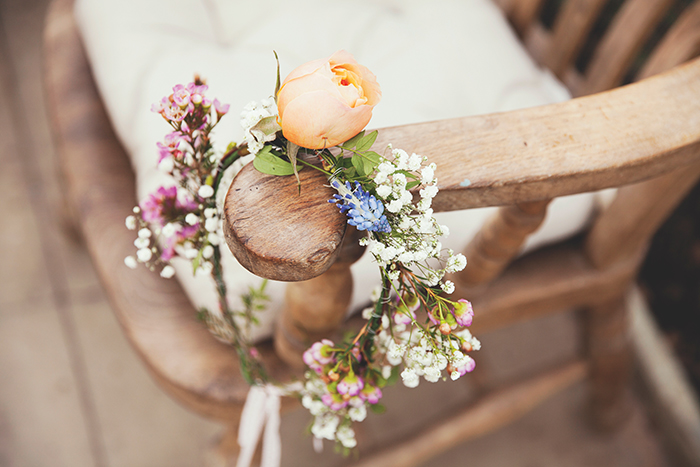 Photography by Laura A. Tiliman Photography
We still love this floral shoot from our Spring 2016 issue, where we showcased the prettiest wedding flowers in Scotland!
From bright and colourful, to cool blues and purples and soft and subtle pinks and pastels you'll find plenty of inspo for your big day blooms.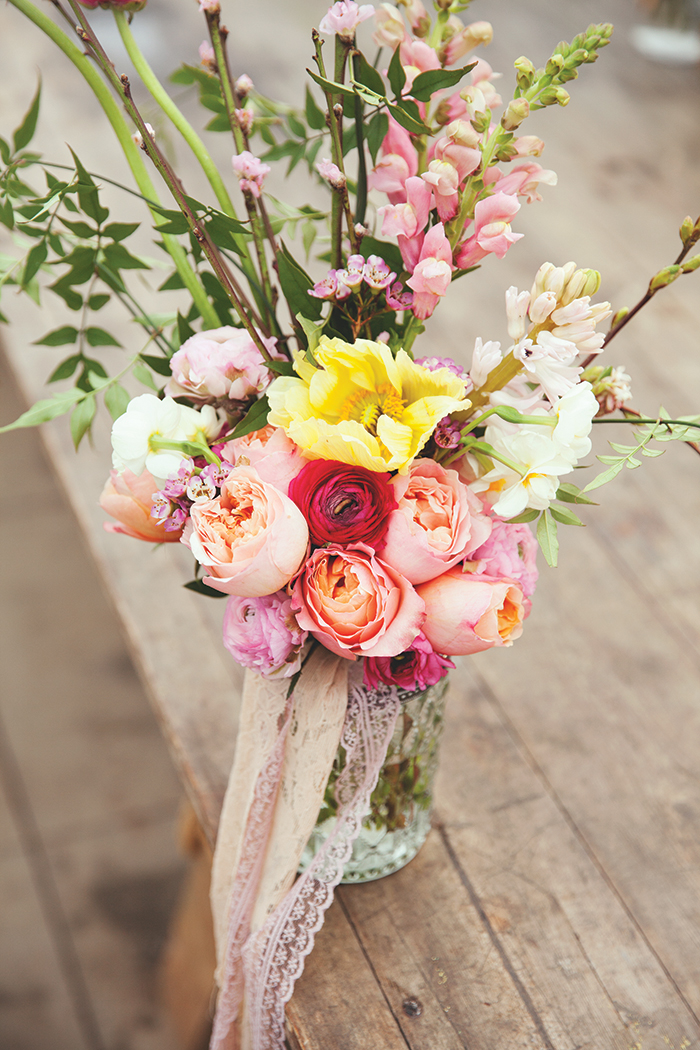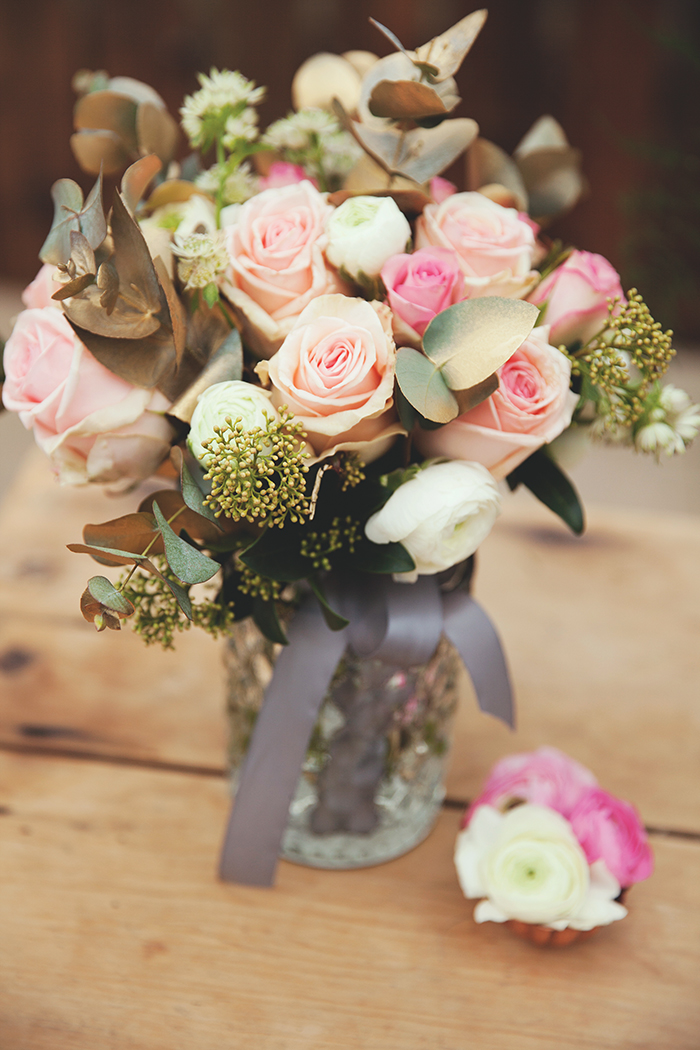 Top: Bouquet including hydrangeas, old-fashioned roses and Icelandic poppies (£45-£65) Forget-Me-Not Flower Farm. Middle: Floral crown with gypsophila, muscari, old-fashioned rose, wax flower, lily or the valley, narcissus 'bridal crown,' pink peppercorn, Icelandic poppy and wild jasmine (£35), Forget-Me-Not Flower Farm. Bottom: Bouquet with roses, ranunculus and spray eucalyptus (£75), Save the Date Collective in 'Grandma's Vase' pressed glass wedding centrepiece (£10), The Wedding of My Dreams.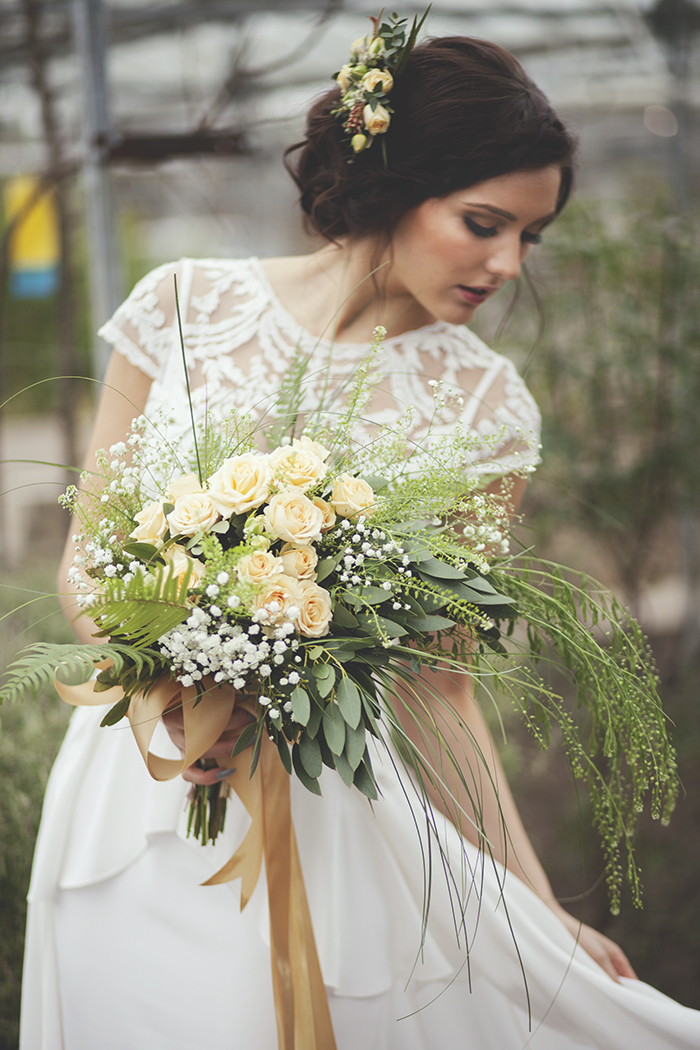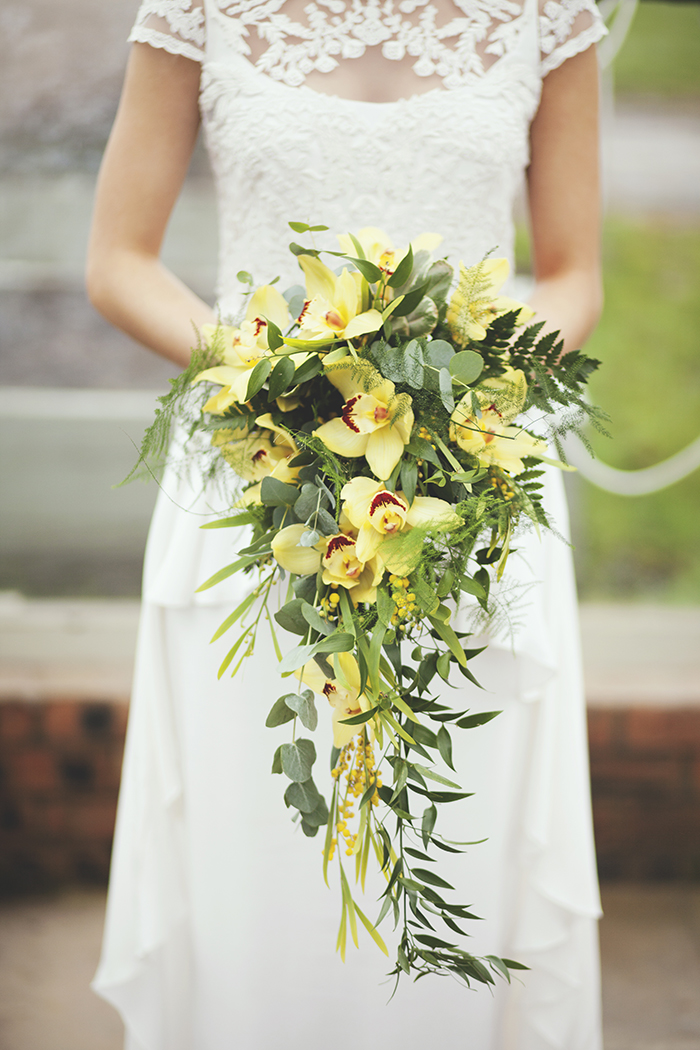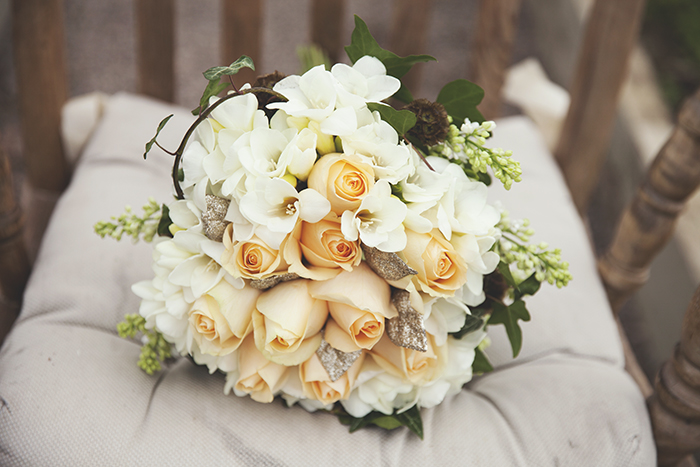 Top: Bouquet including beargrass, swordfern, thlaspi greenbell, eucalyptus, bandolero spray rose and excellence gypsophila (£75) and hairpiece with bandolero spray rose, anagozanthus kangaroo, parvi eucalyptus and grevillia spiderman (£35), both Something Special Flowers. 'Bluebell' dress with column skirt, ruffle overlay and embroidered illusion neckline (£4,850), Rachel Scott Couture. Middle: Trailing bouquet of gold cymbidium orchids, mimosa and seasonal foliages (£80), Lavender Blue Glasgow. Bottom: bouquet with 'magic avalanche' roses, white freesia, syringe, ivy and scabious buds (from £55), Vickys Flowers.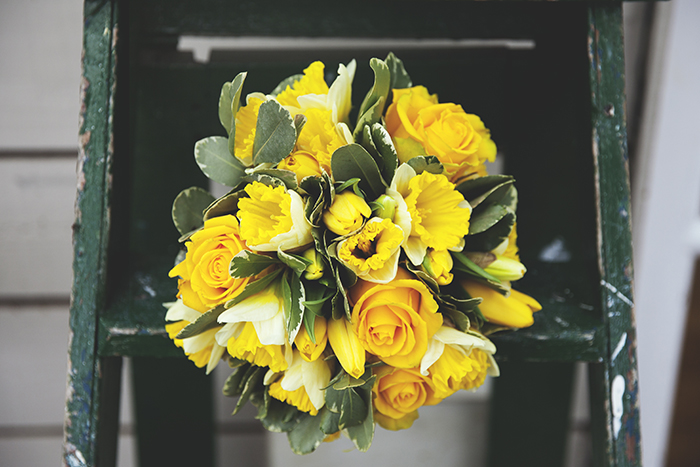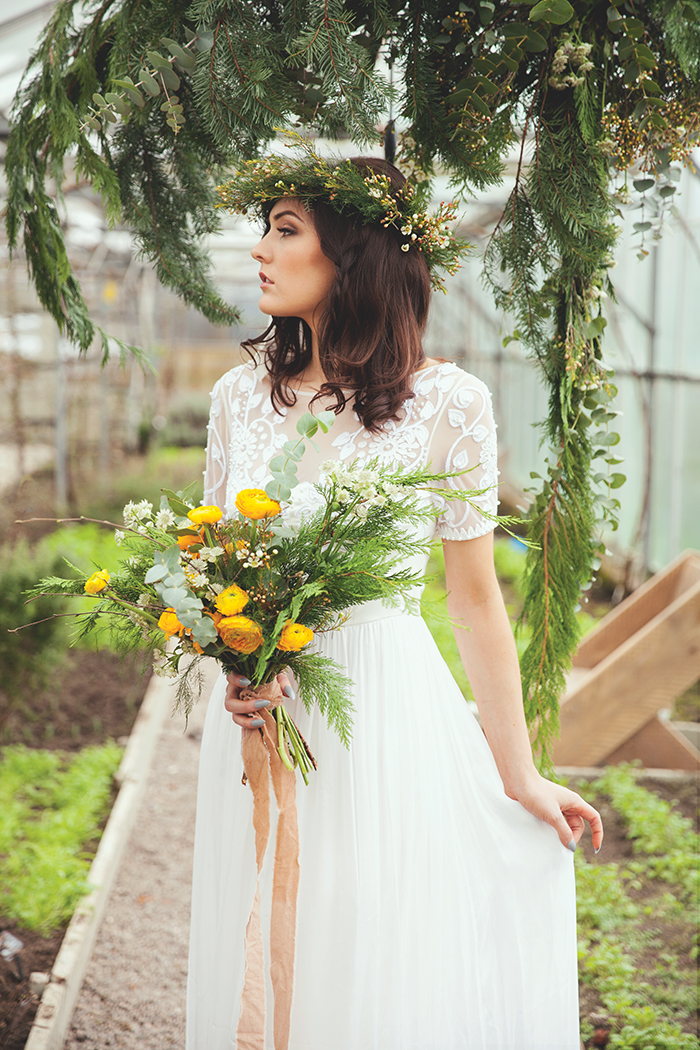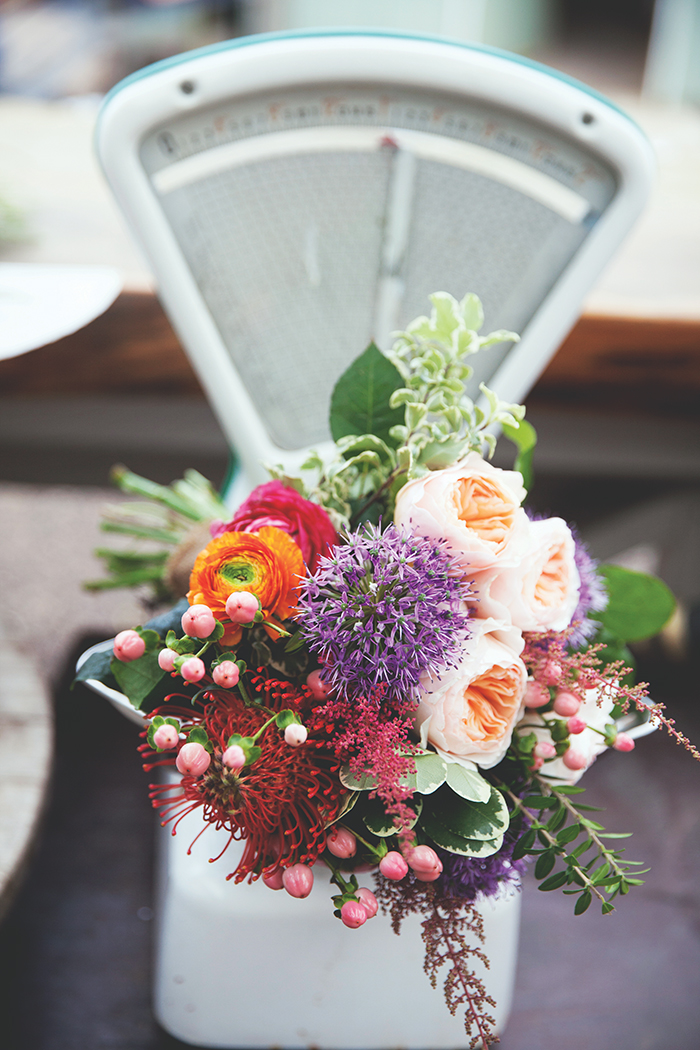 Top: Bouquet with daffodils, tulips, roses and seasonal foliages (£40), Lavender Blue Glasgow. Middle: Suspended arrangement with conifers and gold ranunculus (£120), head garland with wax flower, fern and cotton white ribbon (£30), and bridal bouquet with conifer and gold ranunculus (£60), all Tupelo Tree Garden. 'Saffron' column dress with silk crepe skirt and beaded applique top (£2,500), Rachel Scott Couture. Bottom: Hand-tied bride/bridesmaid bouquet using seasonal flowers including David Austin roses, striking protea and ranunculus (£110), The Floral Design Boutique.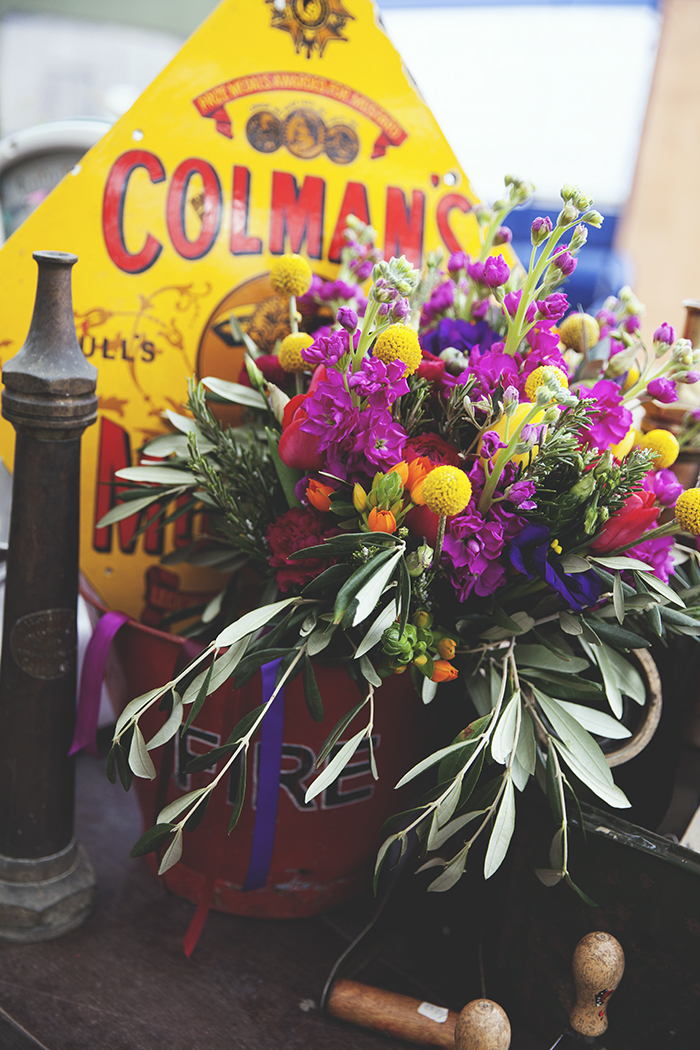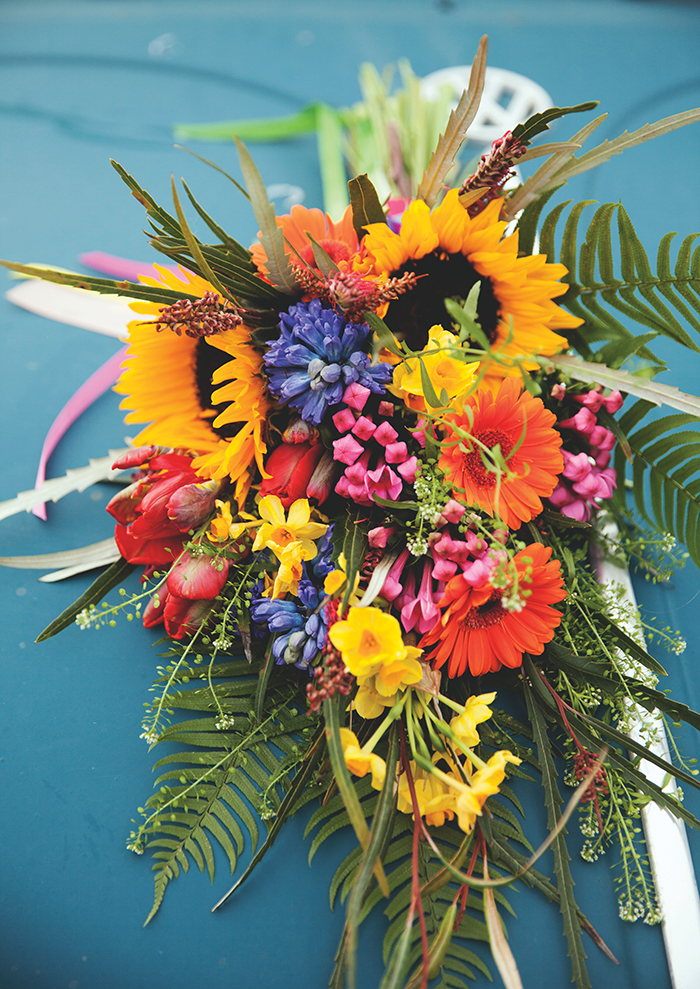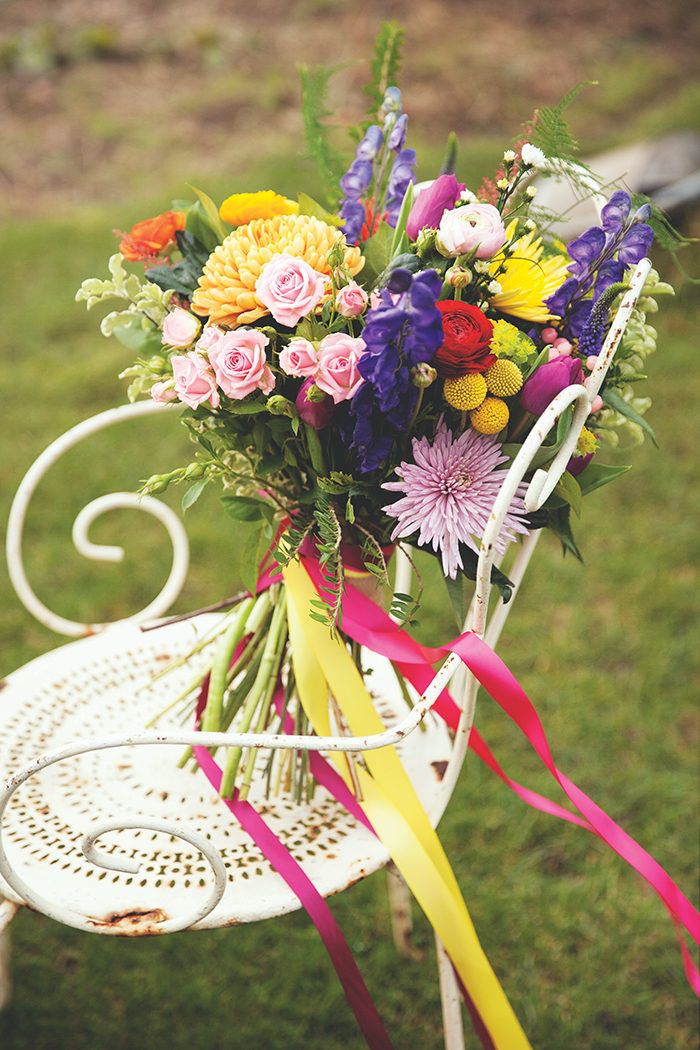 Top: Hand-tied bouquet of ranunculus, tulips, crespedia, carnations, lisianthus and hot pink stock, finished with wild rosemary and olive with pink ribbon and pearl pins and strips of multi-coloured ribbons (POA), Cherry Blossom. Middle: Large bouquet with germini, bouvardia, sunflower, narcissus sol-dor, blue hyacinths, thlaspi green bell, gervillea spiderman, sword fern and parrot tulips (£55), Something Special Flowers. Bottom: Large hand-tied free form bouquet using seasonal flowers including tulips, chrysanthemum blooms and ranunculus with trailing ribbons (£120), The Floral Design Boutique.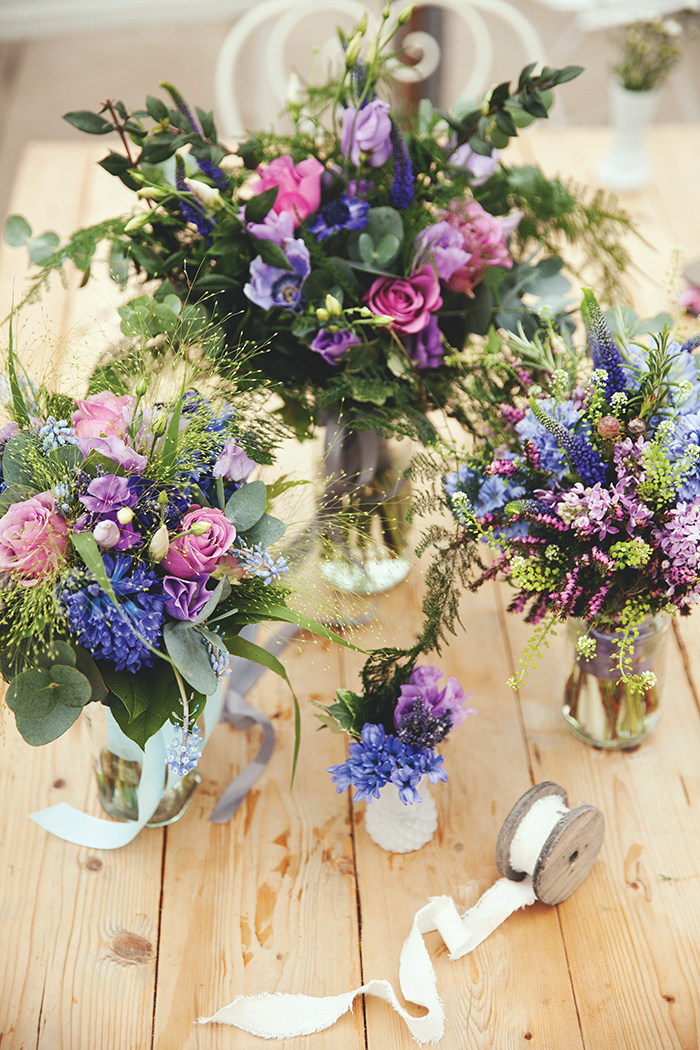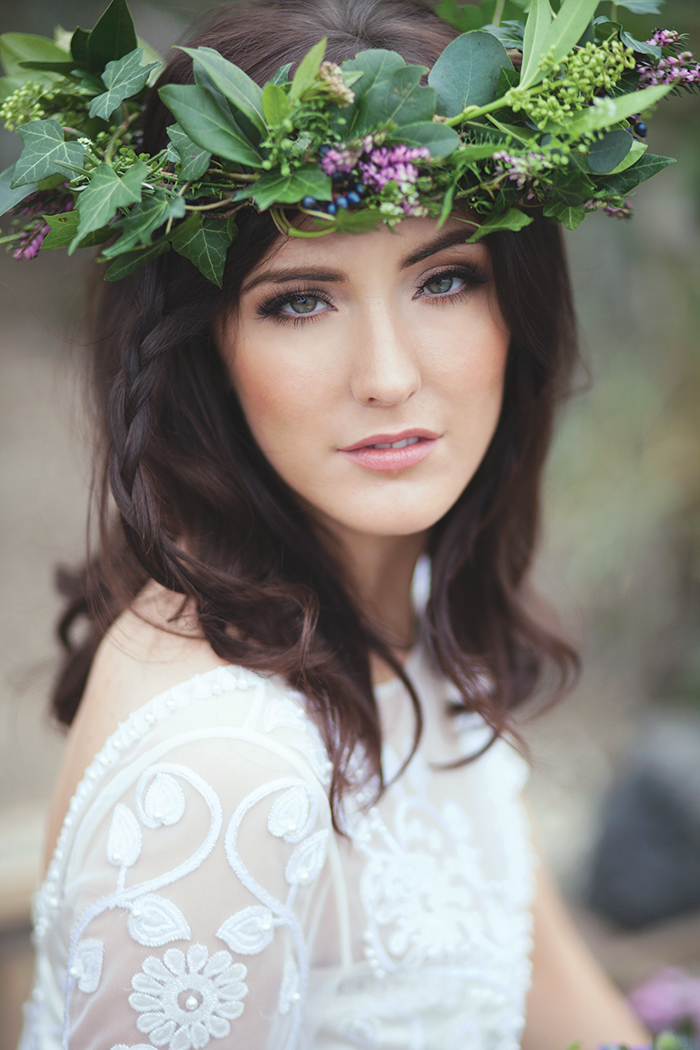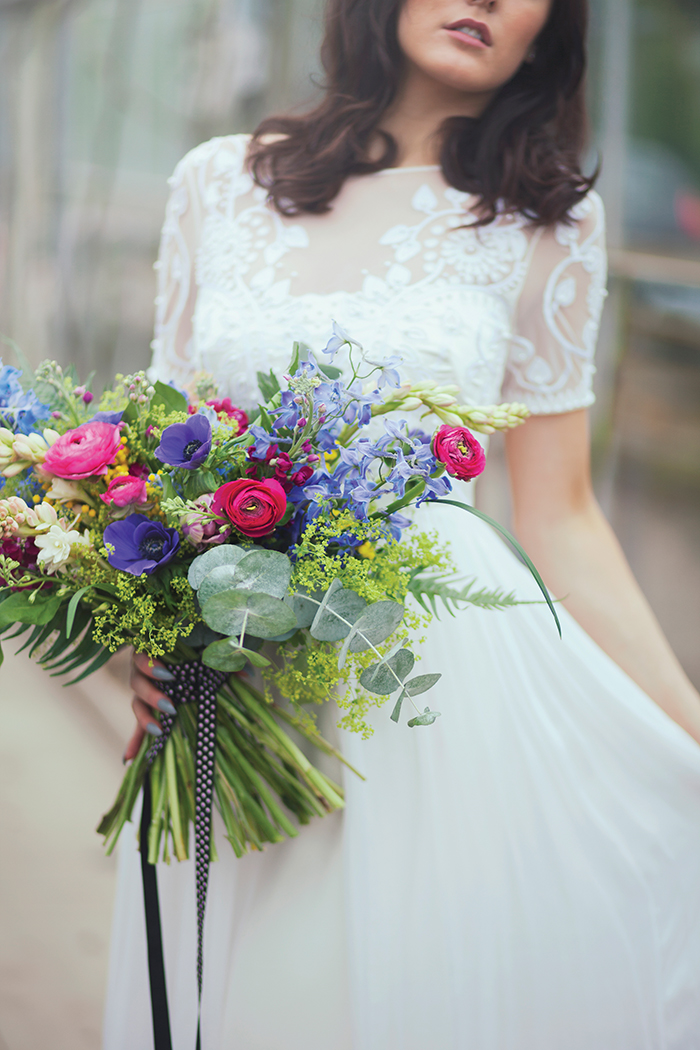 Top: Back row from left to right: Hand-tied bouquet of coolwater roses, veronica, lilac, lavender and hyacinth (£65); irregular bouquet of trailing asparagus fern, panican fountain, double lisianthus, veronica and lilac (£65) both Lavender Blue Glasgow. Textured hand-tied bouquet of blue hyacinths, lilac syringa, purple veronica, heather and thlaspi (from £65), Stucio & Waow. Front: Single wired hair flowers (£3 each), Lavender Blue Glasgow in small frosted white glass bud (£3.50), The Wedding of my Dreams. 100% natural frayed linen ribbon, Pipii. Middle: Mixed garden foliage circlet with heather and skimmia (from £30), Stucio & Waow. Bottom: Bouquet with stock, bulbflower, delphinium, tulip, anemone, mimosa, ranunculus and sword fern (£100), Loulou Flowers.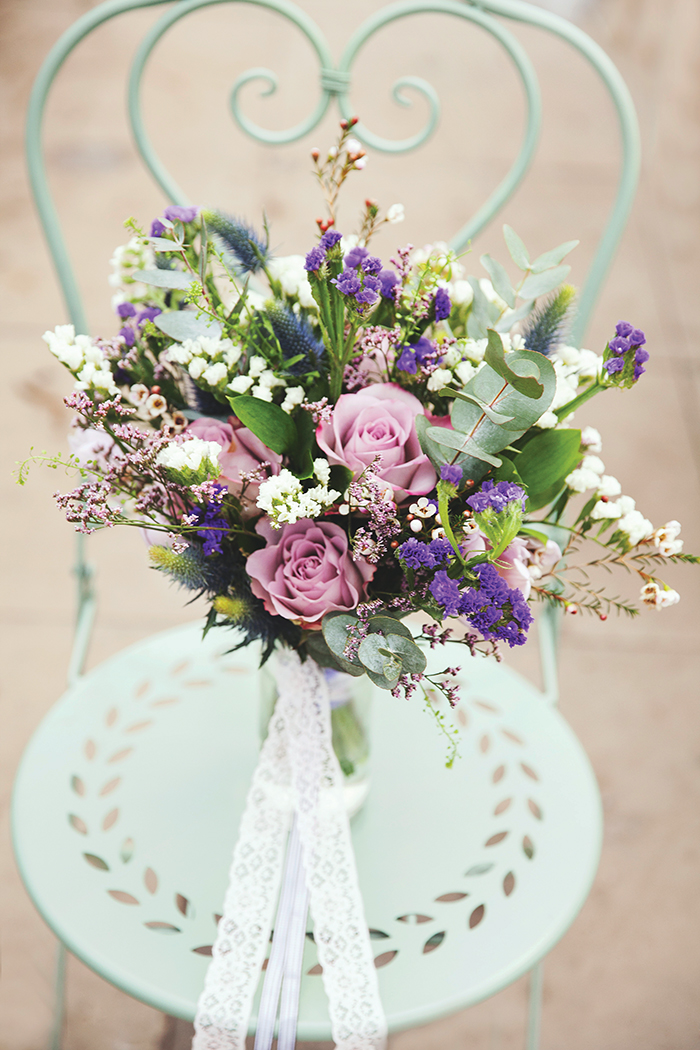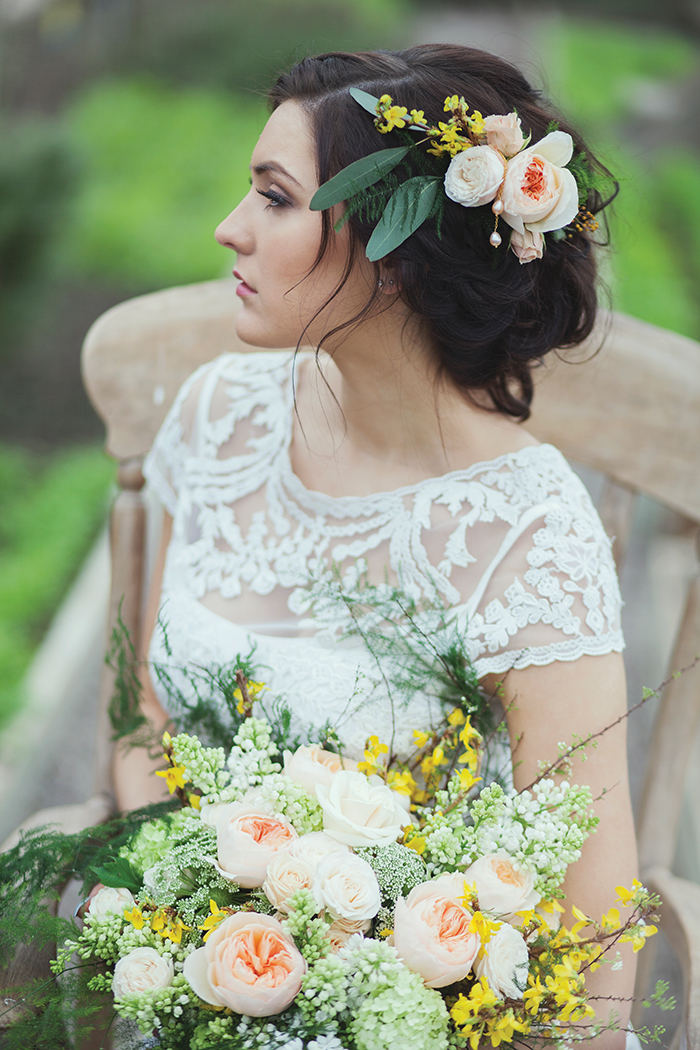 Top: Bridal bouquet with roses, sea lavender, statice, wax flower, tulips, thistles and eucalyptus (from £75), Blue Poppy Florist. Bottom: Informal shower bouquet with forsythia, 'Juliet' David Austin roses, 'Bombastic' and 'Jana' spray rose, spirea, lilacs, dill, viburnum and asparagus fern (POA) and hairpiece featuring a 'Juliet' David Austin rose, 'Bombastic' and 'Jana' spray rose, mimosa, forsythia, asparagus fern, seeded eucalyptus and freshwater pearl detailing (POA), both James Hutchison Garden Design.
BEHIND THE SCENES…
THE VENUE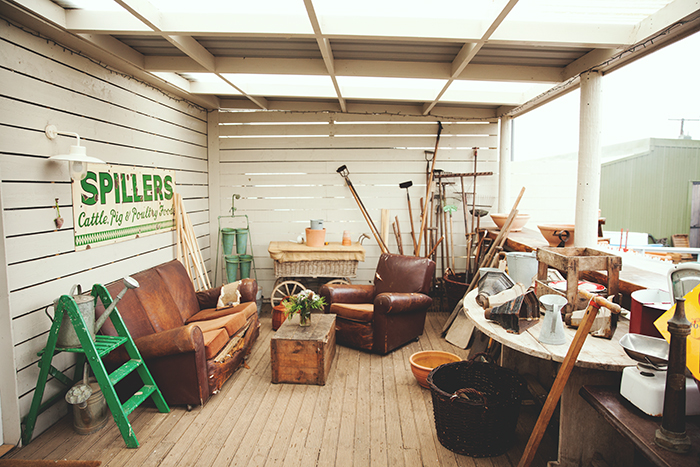 The Secret Herb Garden is a charming wedding venue nestled at the foot of the Pentland Hills, just 20 minutes outside of Edinburgh.
In the summer, the Glass House is filled with herbs, flowers and greenery, making it a verdant backdrop for your reception. We found plenty of nooks and crannies to explore and outside the grounds are utterly picturesque.
HAIR AND BEAUTY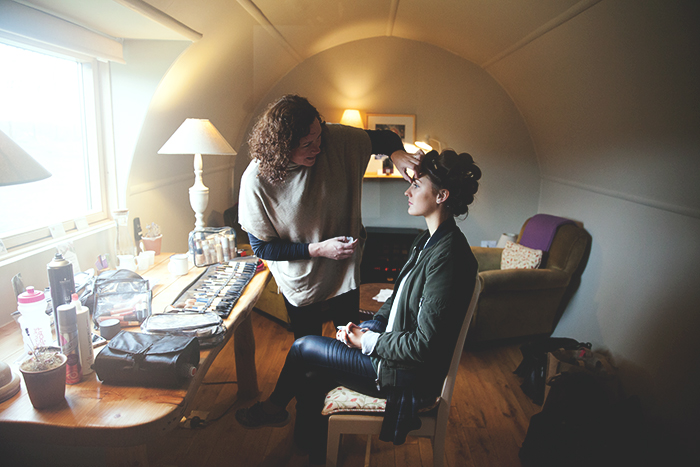 Hair and make-up artist Lesley created a soft, whimsical look for model Abbey.
"We wanted the hair flowers and floral crowns to be the main focus, so I created bohemian, rustic yet simple hairstyles," she explains.
After creating loose curls Lesley added a soft, inverted plait at each side of Abbey's face at the front to frame her face and used Batiste XXL Dry Shampoo (£3.00) to add some oomph to her hair.
She created a natural, glowing complexion using Jane Iredale Smooth Affair primer (£29.99) followed by Liquid Mineral Foundation (£33.50) and In Touch highlighter (£17.99) on Abbey's cheekbones.