The wedding stationery lowdown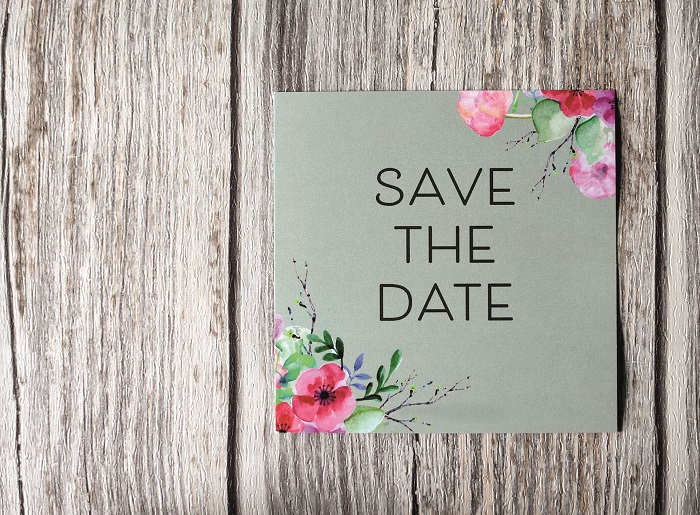 From save the dates right through to your table plan, here's how to keep your wedding stationery useful and stylish.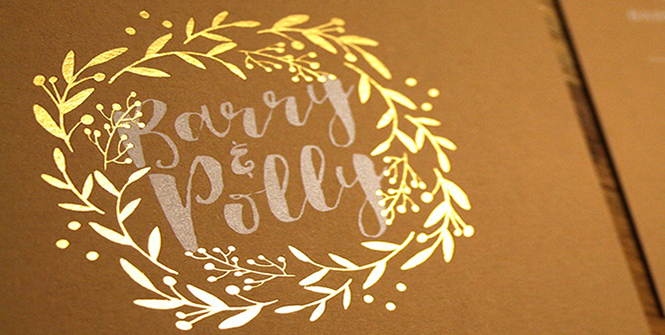 When it comes to setting the theme for your big day, don't accidentally neglect your wedding stationery.  Practically, it tells your guests everything from where they need to be and when, to where they should be sitting for the speeches.
Much more subtly, it also helps to set the tone for your celebrations, even before the day itself arrives.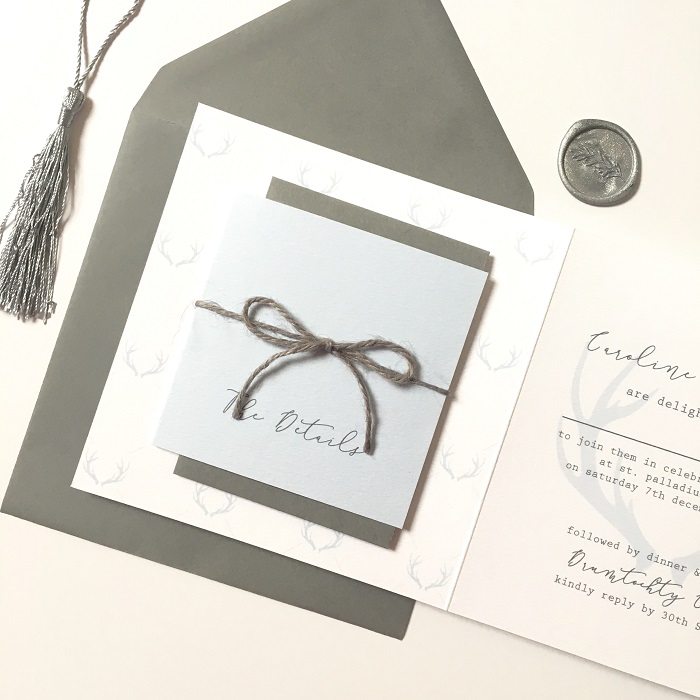 You can go super formal and traditional with classic invites and order of service cards, or create an intimate vibe with save-the-date cards featuring a one-off illustration of you and your other half.
There are basically a gazillion and one ways to make your wedding stationery personal to you, and a few essential things you need to do with it, too.
Here's the lowdown on the necessary basics, and a bit on inspo on how to get creative with them.
SAVE THE DATES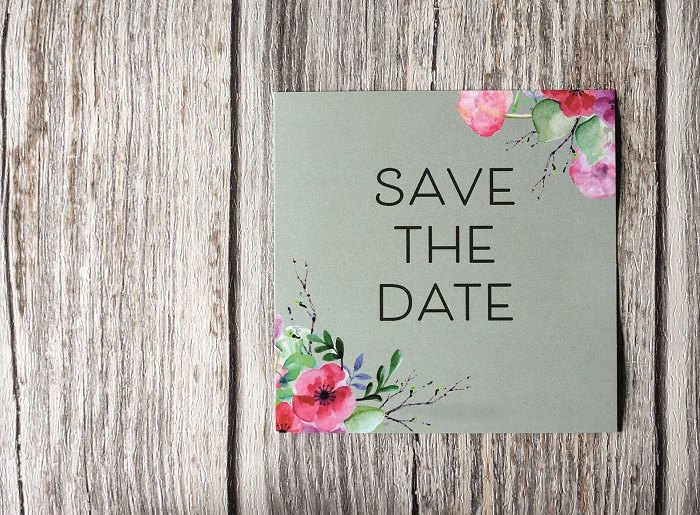 One of the first things you'll want to do is send out a save the date, which pretty much does what it says on the tin – lets your guests know what day you're getting married on so they can keep it free!
You could send these as soon as you book your venue and date, especially if your guests will have to travel far, but about a year before your wedding is plenty of time.
The only real essential piece of info you need to include here is your wedding date, and then you can pick and choose what else, if anything, you'd like to reveal – some people like to include a location, for example, or even highlight that it's an all-day invite.
THE OFFICIAL INVITES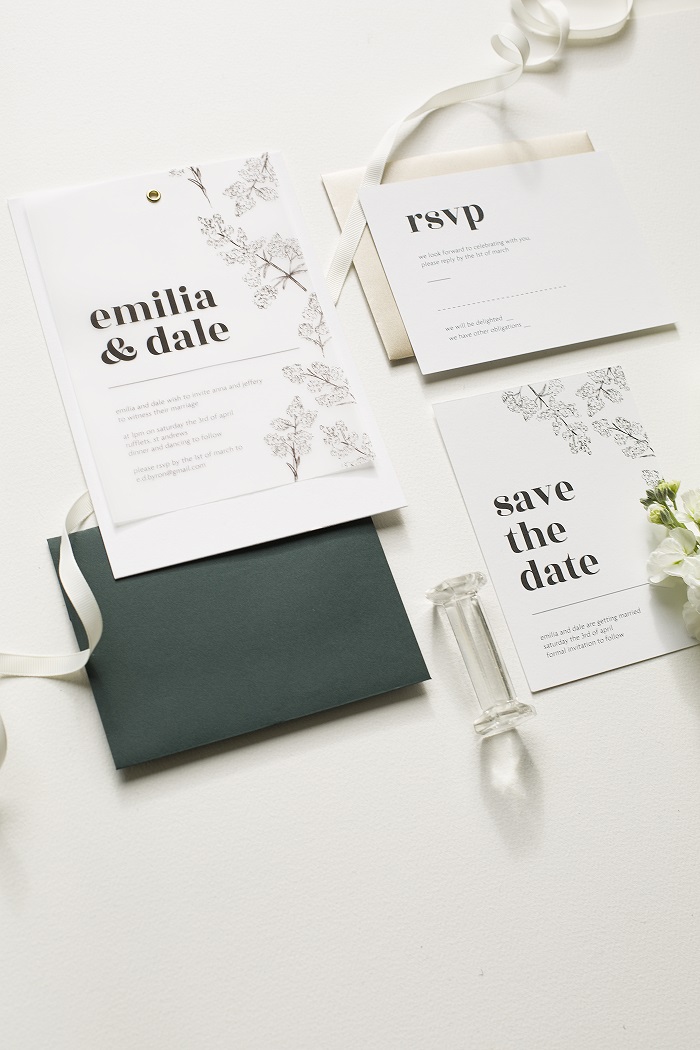 Next on the wedding stationery list are your invites. Include dates, times and the location as well as other info like RSVP cards, directions, maps, advice on accommodation and even menu choices or special dietary
requirement checklists.
Also specify whether it's an all-day or evening-only invite to save any awkward confusion further down the line. It sounds like a lot of information to pack in but there are plenty of ways to stop it looking overwhelming – check out Sarah O'Neill Designs' pocketfold invites.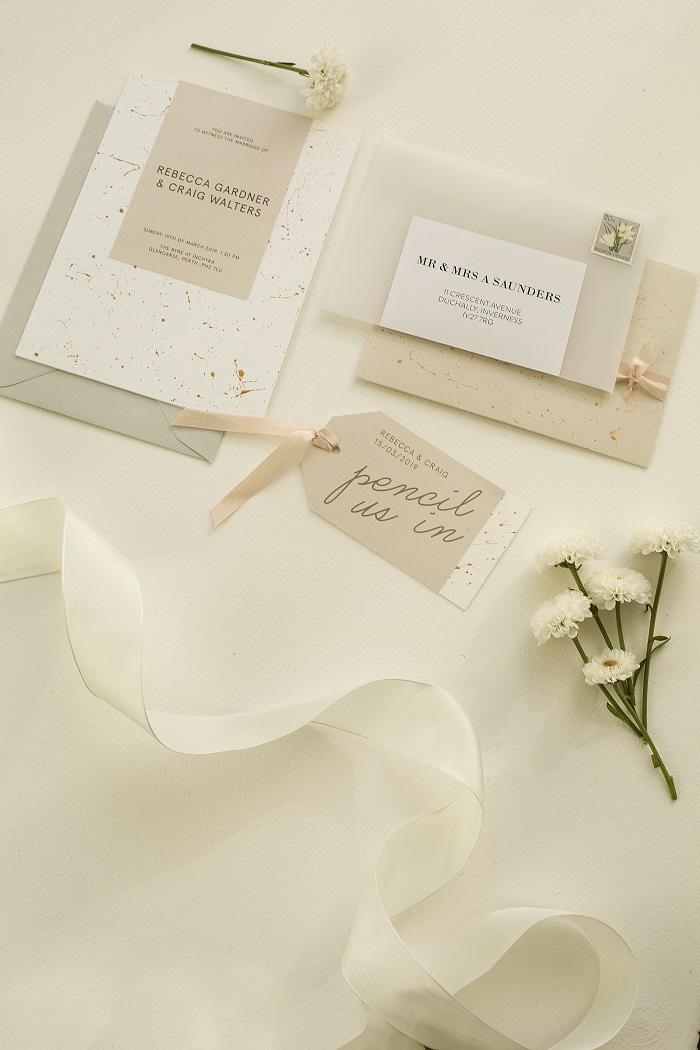 Around 3-4 months before your wedding is a good time to send your invites, but don't wait until then to organise them, especially if you're going bespoke. Wedding stationers can book up quickly, and are often busy during the quieter months prepping for the busier seasons ahead.
If you know you want bespoke invitations, book your stationer as soon as you can, even if you haven't decided what you want yet; that way, they'll be able to factor you into their production schedule.
TOP TIP: If you go down this route, make sure you agree on T&Cs and a completion date for your stationery.
ORDER OF SERVICE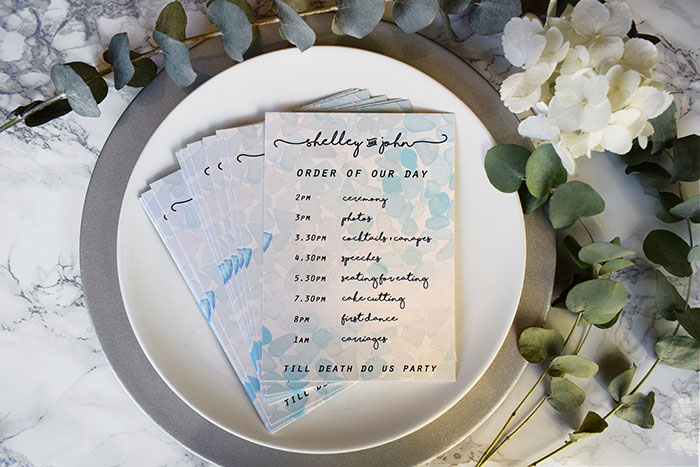 Your order of service basically takes guests step by step through the plans for your wedding ceremony, and you can also include lyric sheets for any hymns or songs you've picked.
For the sake of continuity, it's sometimes nice to match your order of service to your invites, even just in colour or the materials used, but you can always do something more low-key to keep costs down.
You can have fun with it too; we've seen loads of novel ideas, such as orders of service printed on cardboard sunglass cases (with a pair of cheap sunnies inside) for sunny outdoor weddings!
NAME YOUR TABLES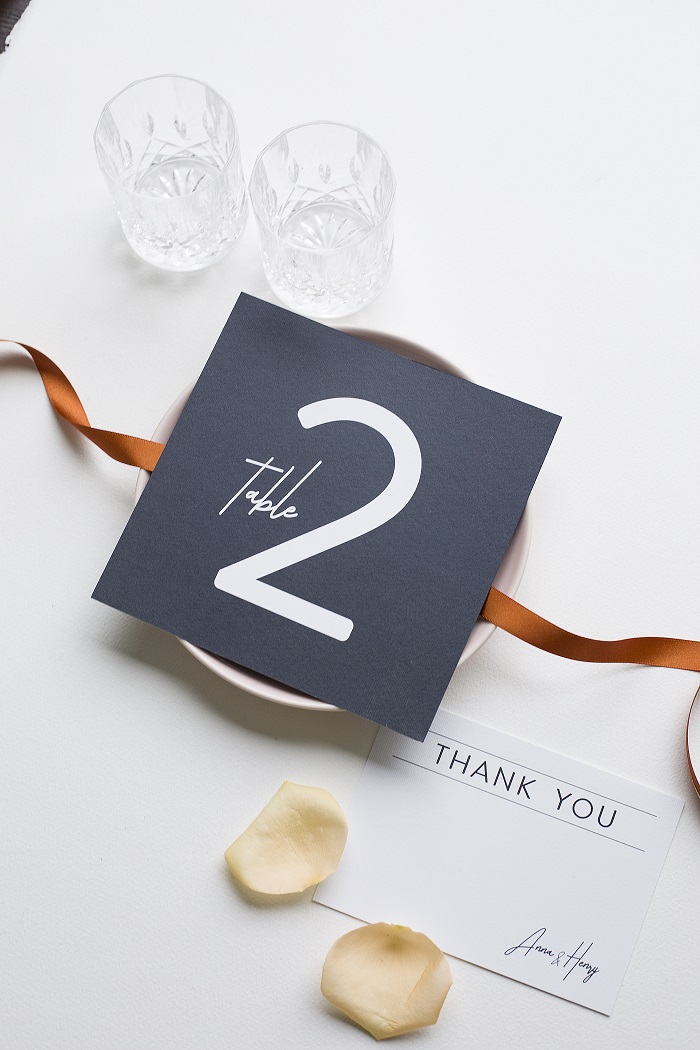 Adding a personal touch to your wedding stationery is a lovely way of making your big day feel more intimate.
Consider including a visual reference to something that means a lot to you, whether that's a hobby, the place you got engaged or just something your friends and family associate with you. The one place this is easiest to
accomplish? Your table names and place settings!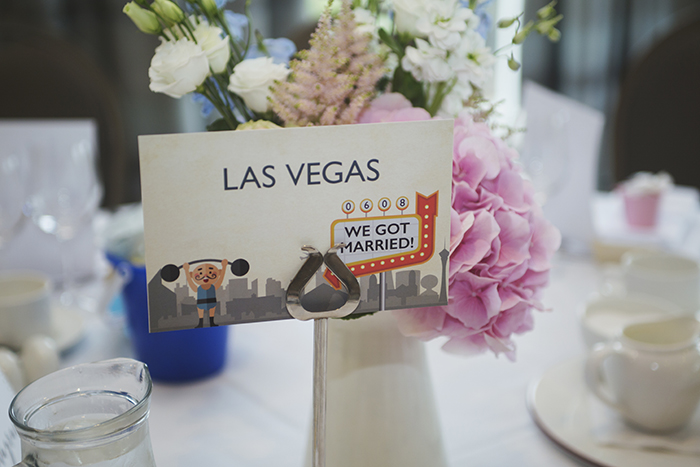 IMAGE | Laura A Tiliman Photography
Using photos from throughout your relationship as table markers is a popular option, as is naming your tables according to places you've visited, bands you love or even your fave movies.
Then you just theme all table related stationery around your chosen theme.
STATEMENT TABLE PLANS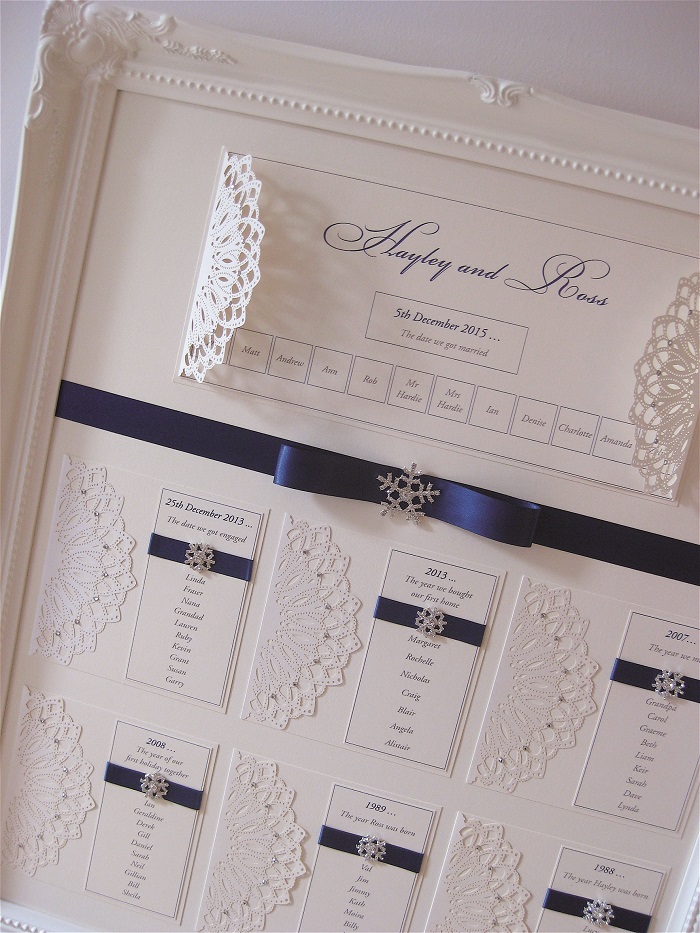 Once you've gotten through everyone's favourite task of putting together a seating plan, it's time to share it with your guests.
Table plans are basically all about the presentation.
If you're working to a tight budget going for a printed design will probably be more affordable, but if you've got a bit more cash to spend then embellishments (be it ribbons, diamantes or otherwise) are a great way to add texture and interest.
If not, take a look at our online directory for your nearest suppliers!