The unhealthy rise of wedding shaming sites
Madeleine Dunne has stumbled upon the dark underbelly of the wedding industry: communities where people dissect and criticise strangers' weddings.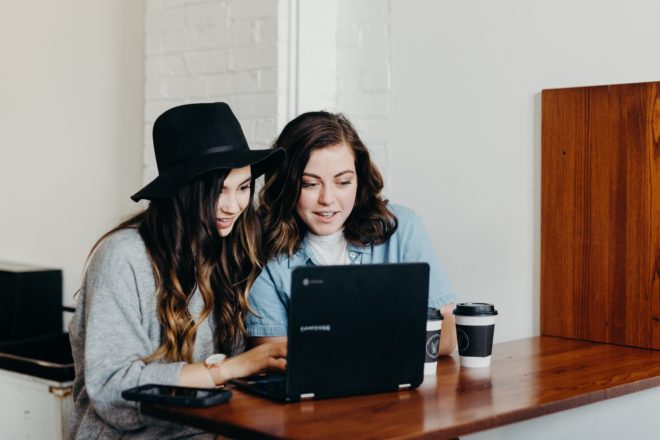 IMAGE | Brooke Cagle on Unsplash
Everybody loves snooping on someone else's wedding. What's not to love? It's the biggest celebration of someone's life, filled with jaw-dropping dresses, fancy-pants suits, big beautiful blooms, and food that looks too good to eat.
When I started working at Scottish Wedding magazine, I threw myself into online wedding culture; a decision fuelled in equal parts by the desire to immerse myself in this new industry and contracting wedding fever from a few friends getting engaged. Rustic venue Pinterest boards? Pinned. Playlist of iconic wedding songs? On repeat. Wedding photographer with more than one alpaca snap? Followed. There was something so wholesome about the happiest day of a couple's life constantly cropping up on my feed – it's the number one thing that makes this job so rewarding.
But the internet isn't best known for its wholesome reputation, is it? Enter wedding shaming sites: communities dedicated entirely to criticising other people's wedding days. The posts are often provided by suppliers, guests or the bride or groom themselves. But more often than not, the shaming-fodder comes from strangers lurking on social media. Shames can range from aesthetic choices such as camo print décor, to etiquette no-no's like a cousin showing up in a white dress.
And it turns out there are a lot of us who like ragging on other people's big days: wedding shaming social media groups have seen a steep rise in popularity in recent months. Currently, the most popular wedding shaming group on Facebook has over 151,000 members, while the r/weddingshaming thread on Reddit has over 109,000 members.
While these groups are peppered with funny wedding mishaps like a misshapen peacock cake or a gripping screenshot-fuelled horror story about the bride's cantankerous aunt Linda, the posts by and large tear apart weddings which are deemed to be 'tacky'. Translation? The ones that aren't a totally on-trend £25k affair.
Maybe it isn't the intention, but when Janice from Scunthorpe weighs in on a simple store-bought cake or budget Disney-themed décor with a critical "If you can't afford a wedding, don't have one!", it's hard not to think that this is less about shaming bad wedding etiquette, and more about humiliating people for making the best out of what they've got – or simply expressing a personal preference.
Planning a wedding is hard graft. It's filled with emotional, logistical and financial strains, and a lot of people don't have the resources to make it look like a picture-perfect Pinterest board. And that's fine! Weddings aren't about a seamless theme that appeals to the masses; they're about marrying the person you love. They're about celebrating with the people who are brimming with joy for you. They're about showcasing your personalities together and maybe kicking your shoes off for a Luther Vandross-heavy DJ set.
What they aren't about is making strangers on the internet happy. Because honestly? It's not likely that someone who is so consumed with negativity that they trawl through post after post to criticise people they don't know for their personal tastes or budget will ever be happy. Well, not until they get off their phone and spend some time finding out what makes them feel actually good about themselves and others, anyway.
Log off, Janice.