10 gorgeous autumnal wedding trends in 2018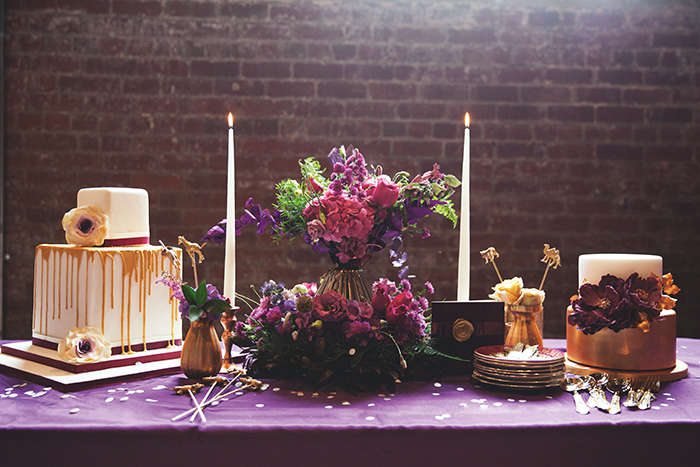 With the peak summer season nearing an end, all attention will soon turn to the arrival of autumn.
With its crisp weather, rich seasonal hues and comforting cuisine, autumn is the perfect time of year to get married. Charlotte Ricardo-Quesada, of bespoke wedding planners La-Fete, shares her expert insights on the colours, styles and trends emerging in autumn 2018.
1 | JEWEL TONES

IMAGES | Laura A. Tiliman Photography
Celebrate the seasonal colour palette by incorporating burgundies, bottle greens and amber tones in your big day. 2018 has been all about Pantone's Colour of the Year Ultra Violet which is the perfect partner for autumn's rich, golden hues.
For metallic tones, this year has seen copper taking centre stage for a cool, industrial look.
2 | SMALLER, SIMPLER WEDDING CAKES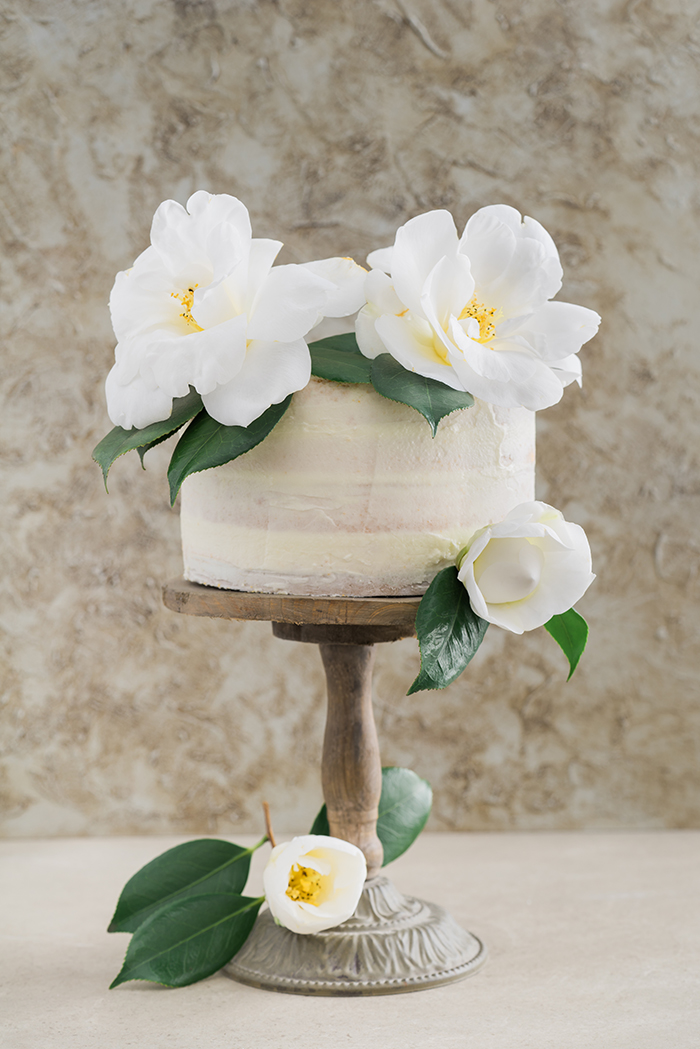 This autumn, go down the minimal route with your cake. It doesn't need to be huge to wow your guests: a simple tiered bake with dripped icing and floral/seasonal fruit decor can be elegant and just as effective. Just make sure to have trays of cake backstage so that all your guests can sample it.
3 | BLACKBOARDS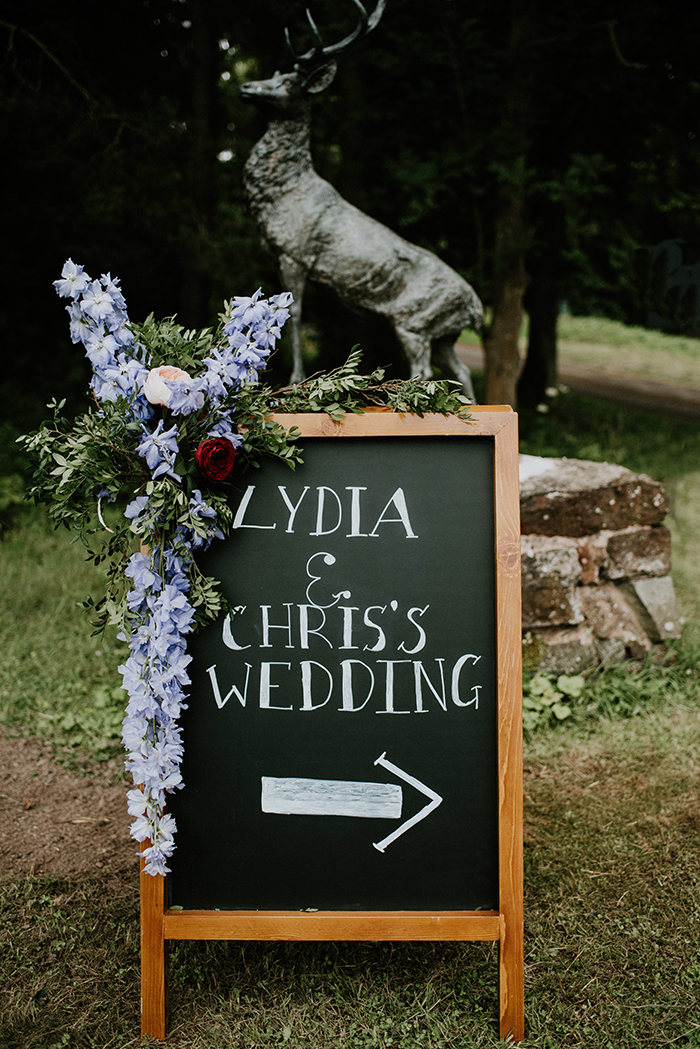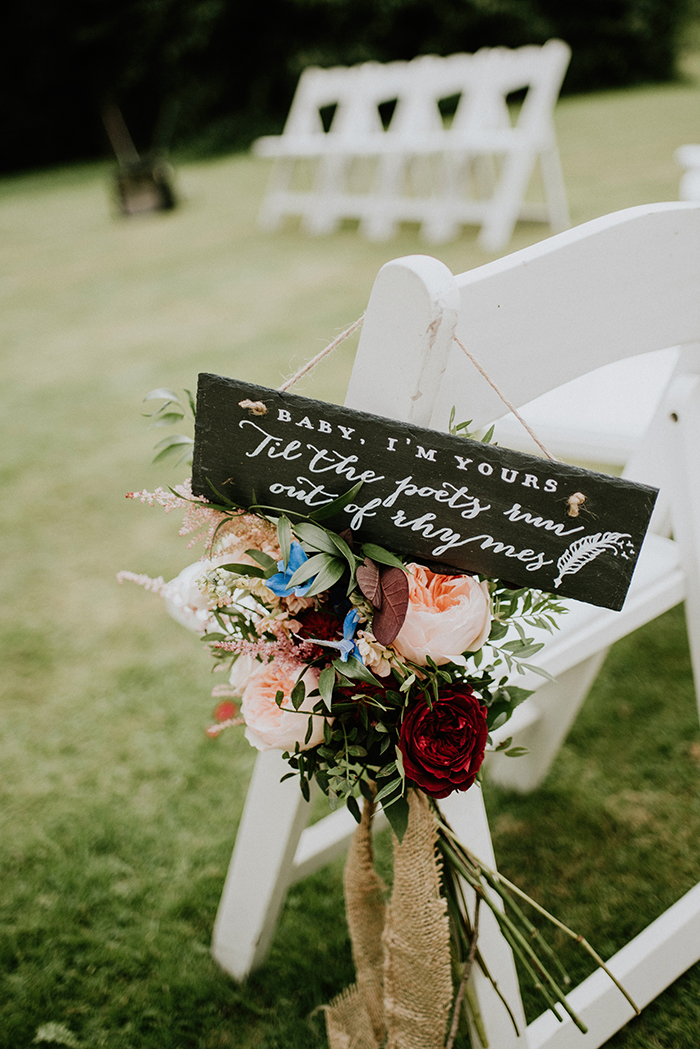 IMAGES | Anna Urban Photography
It may at first seem basic to display your seating plan on a blackboard, but there are many options to make it look extraordinary. Think of hiring a chalkboard artist that can personalise the board with illustrations and calligraphy. You can also wrap the borders in foliage or flowers or display it on an easel, whatever you prefer.
4 | SEPARATES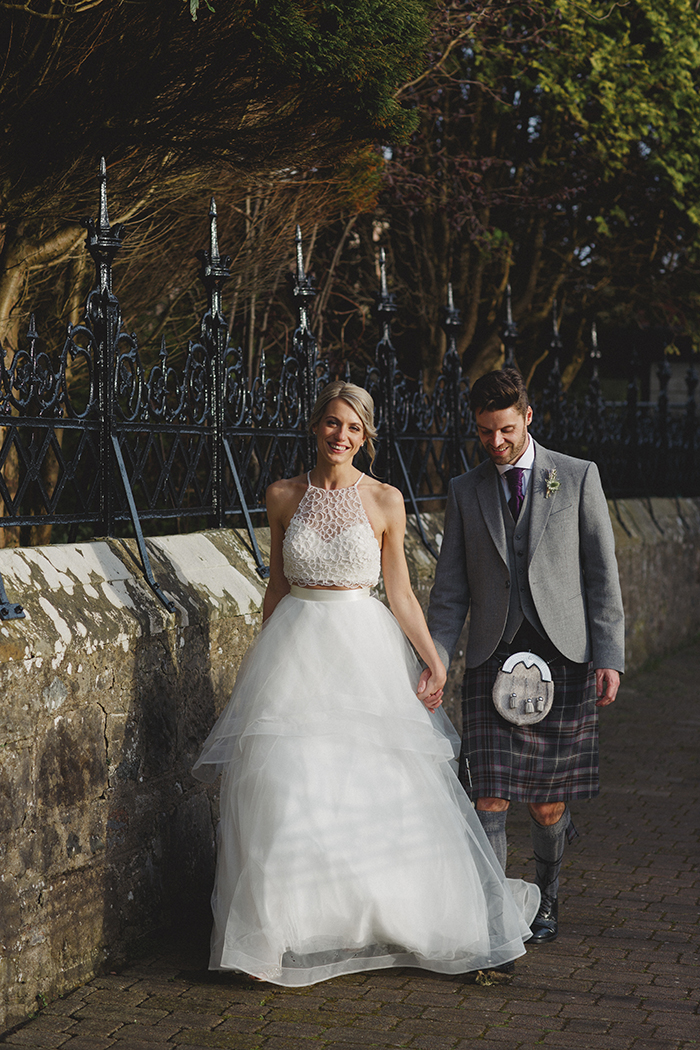 IMAGE |Duke Wedding Photography
A wedding dress no longer needs to be a dress in the traditional sense of the word. Go for separates, which will prove practical if your wedding is on a cold day.
Opt for cashmeres, delicate knits and even capes (which have been big for 2018), for both warmth and an on-trend look.
5 | AUTUMNAL FOLIAGE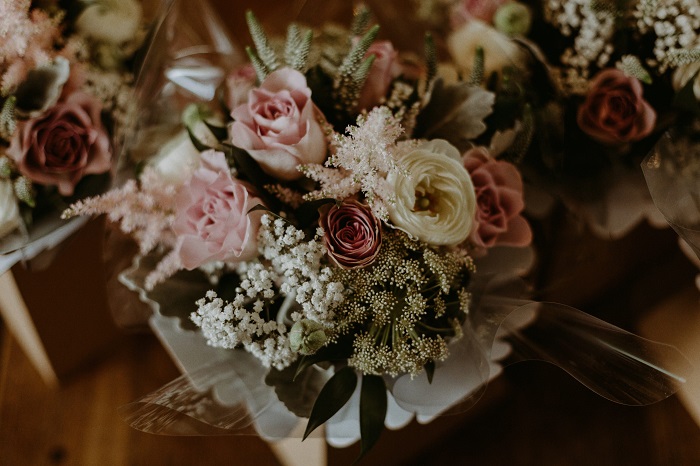 IMAGE | Wonderful and Strange
Foliage doesn't need to be lusciously green. Instead, go for golden hues mixed with seasonal branches and autumnal, woody textures. These can be effective both inside your venue as well as backdrops for stylish selfies.
6 | DECORATING CEILINGS + WALLS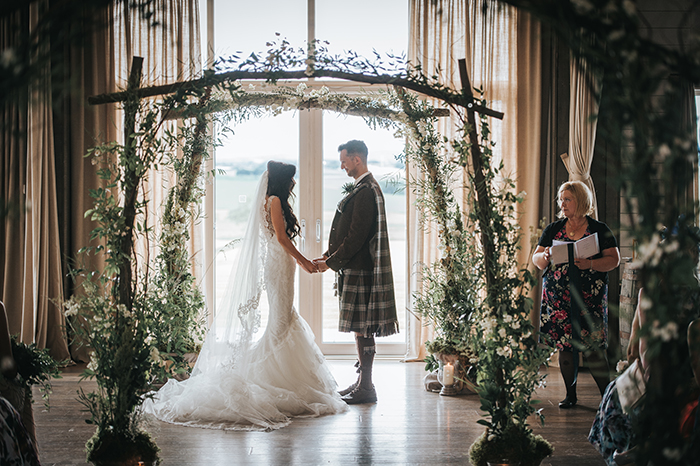 IMAGE | Aboyne Photographics
One of my favourite trends is ceiling decoration, adding a great dynamic to your space. Suspended floral displays, hanging foliage hoops, antique keys, berries and moss-covered branches all add an interesting perspective.
This is especially impactful in marquees but be careful with ceiling heights: you don't want to feel stifled between a busy floor and a busy ceiling.
7 | GAMES FOR GUESTS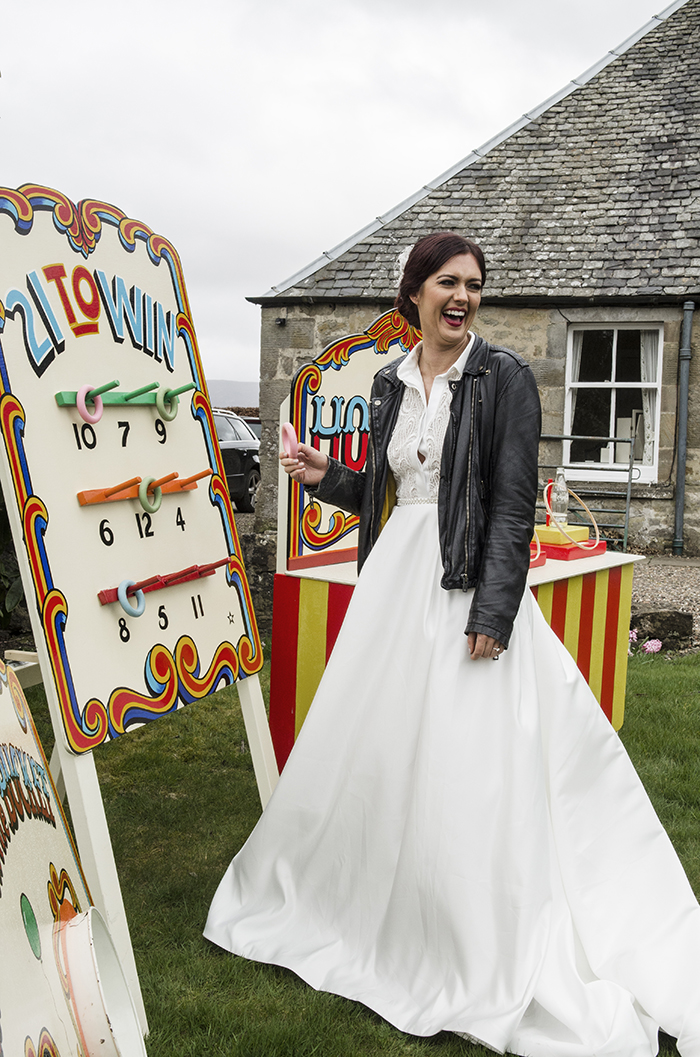 IMAGE | Kerr Visuals
Don't hesitate to offer activities at your wedding. Some guests might enjoy an alternative to dancing the night away (just look how busy photobooths get during the party!).
Think of offering classic games, which could include traditional fair games, lawn games, giant Jenga, giant Connect Four, etc.
8 | COMFORT FOOD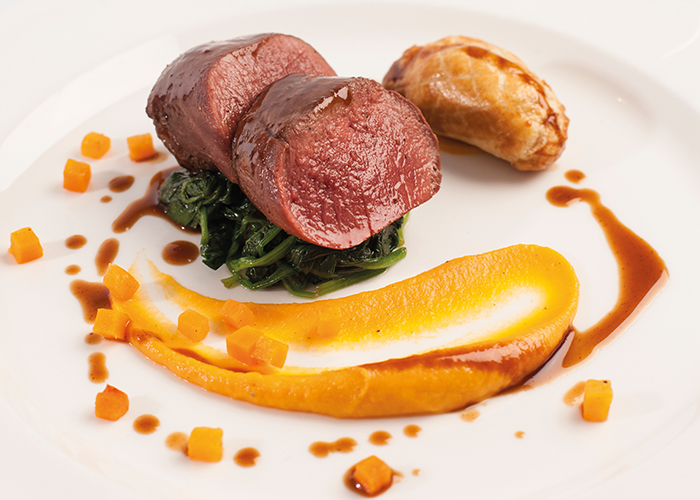 IMAGE | Appetite Direct
Make the most of the season's great culinary offerings: think berry-filled pies, stews, soups and so on.
Informal sharing dishes are replacing the traditional wedding breakfast for modern couples and autumn is the ideal time to embrace this with a hearty meal such as Coq au Vin or beef hotpot.
9 | ALCOHOLIC TREATS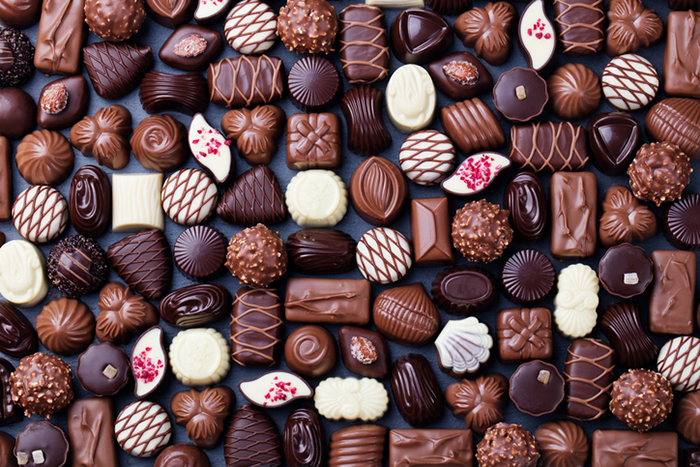 Why not choose liquor-filled truffles as favours? Alcohol and chocolate go notoriously well together and make for an indulgent bite.
Focus on Whiskey, Bailey's and Brandy type flavours, or any varieties that are special to you as a couple. You could even have a chocolate bar during the evening, allowing guests to compile their own box of treats.
10 | COFFEE BARS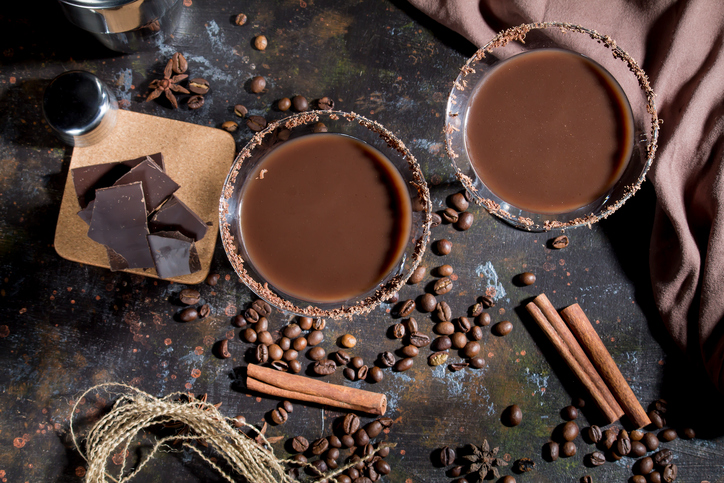 Lounge areas at weddings are often being designed around coffee bars now, where guests can refuel a caffeine boost. If coffee is not your thing, tasteful tea bars or hot chocolate stations are also ideal autumn alternatives.
WHAT IS YOUR FAVE AUTUMN 2018 WEDDING TREND? LET US KNOW ON OUR FACEBOOK PAGE!