The lowdown on designing wedding stationery with Stationery by Suzanne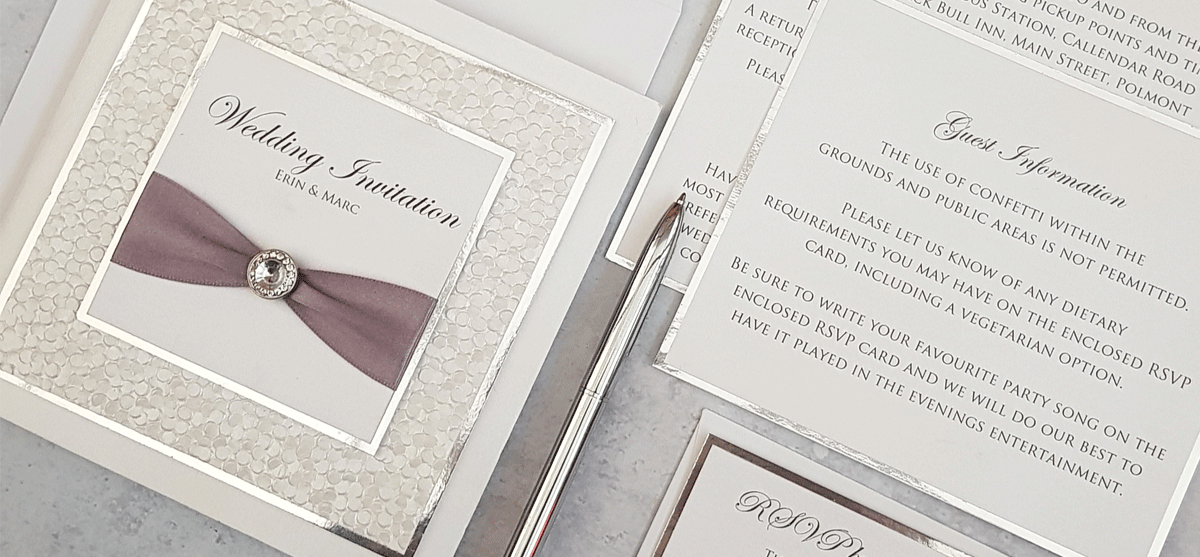 Thinking about having some bespoke stationery made for your wedding? We sat down with the designer behind Stationery by Suzanne to find out more about working with her…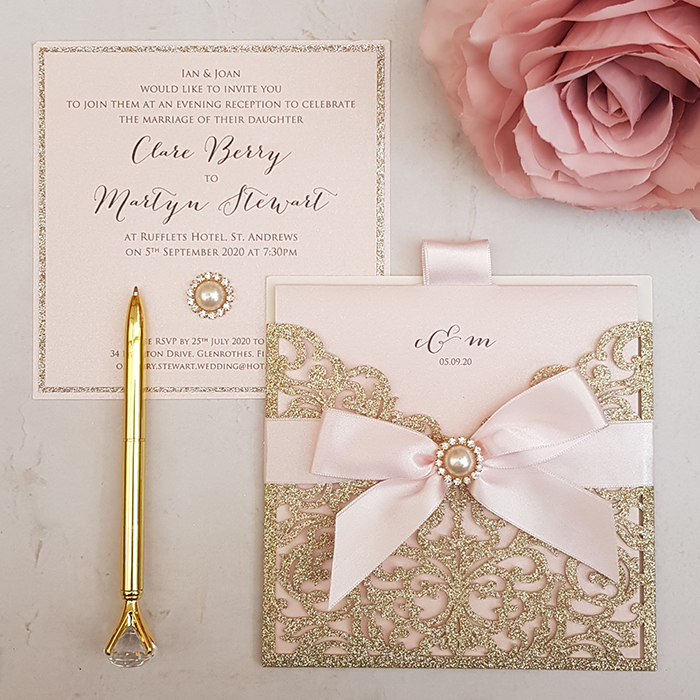 Tell us the story of how your company started?
Stationery By Suzanne first started when I was catching up with one of my best friends over dinner a year to the day she was getting married.
We were talking over how the plans were coming together when she said she was struggling to find the perfect invitations, and I casually mentioned that I could make them for her. She knew I was creative and patient, so seemed happy with the offer!
She told me what she wanted from her invitations, I ordered some materials and got to work making her lots of samples from which she picked her favourite.
From there I started making stationery for some of my mum's friend's daughters, to the point it was keeping me pretty busy around my full time job.
I tried to juggle this for 2 years when I decided to look into creating stationery full time and approached the Business Gateway. They were great at offering start up advice and provided some funding which allowed me to buy equipment and attend a few wedding shows.
My first wedding show was at Balbirnie House Hotel on 5th January 2014 and I haven't looked back since!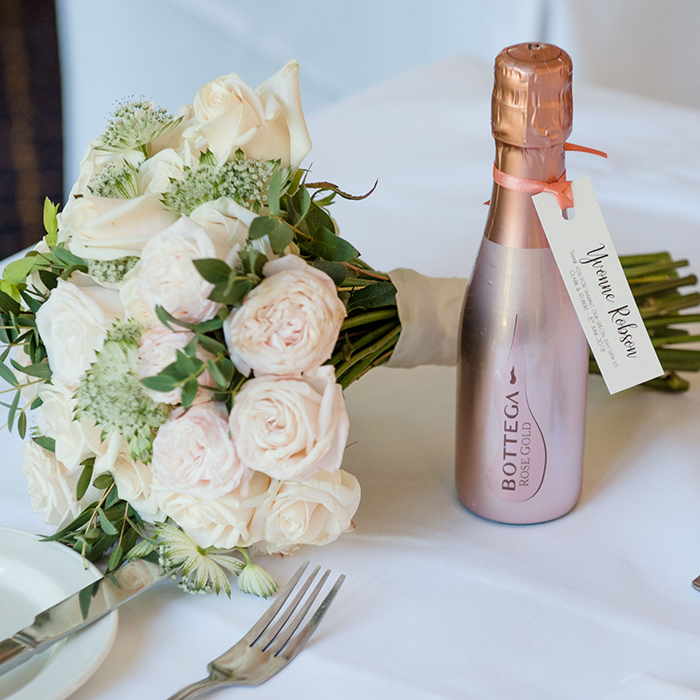 In summary, how does the process of creating bespoke stationery with you work?
I encourage as many customers as possible to book a free design consultation at my home based showroom. I have a huge selection of stationery on display that couples can browse over and I ask them to pick out their favourites to discuss in more details.
With the help of a few swatch packs, we start to narrow down the details and finishing touches which work best for them and pin down a few ideas for their samples.
Shortly after, I will make their samples based on notes taken at their consultation and post these out with quotes.
Should they be happy with their samples, they can then secure their production slot and fine tune their design, wording and quantities nearer the wedding.
Couples can meet me at wedding shows, or get in touch through my Facebook, Instagram or email.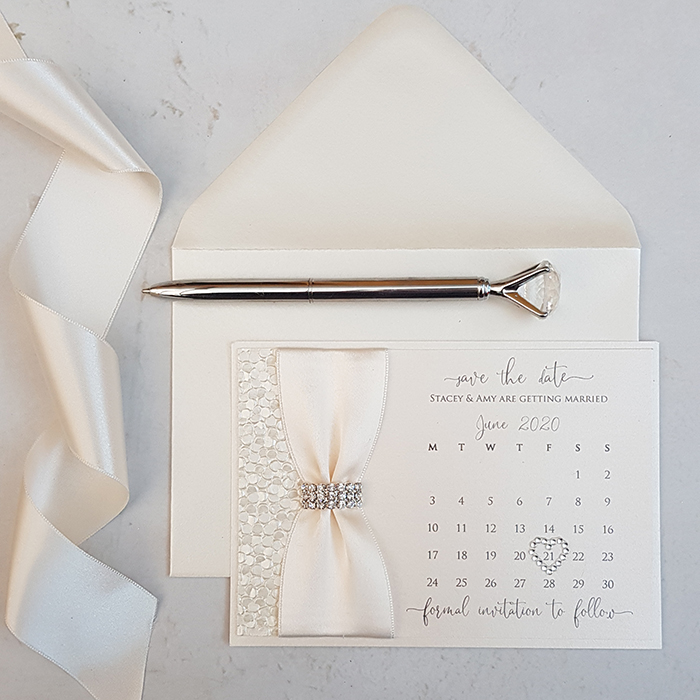 Where do you get your inspiration from?
I feel I draw my inspiration from a number of places – everything from fashion or bridal magazines and industry peers, to quality well designed packaging or a pretty notebook.
But most importantly, my couples give me the most inspiration. It's great to hear all their ideas and bring them together to create their unique stationery.
We also have a huge variety of wedding venues in Scotland, from super stylish city centre hotels to rustic barns on estates in the middle of nowhere.
This is then translated through the details and finishing touches of their day, meaning I'm always creating something different to set the tone of each wedding day.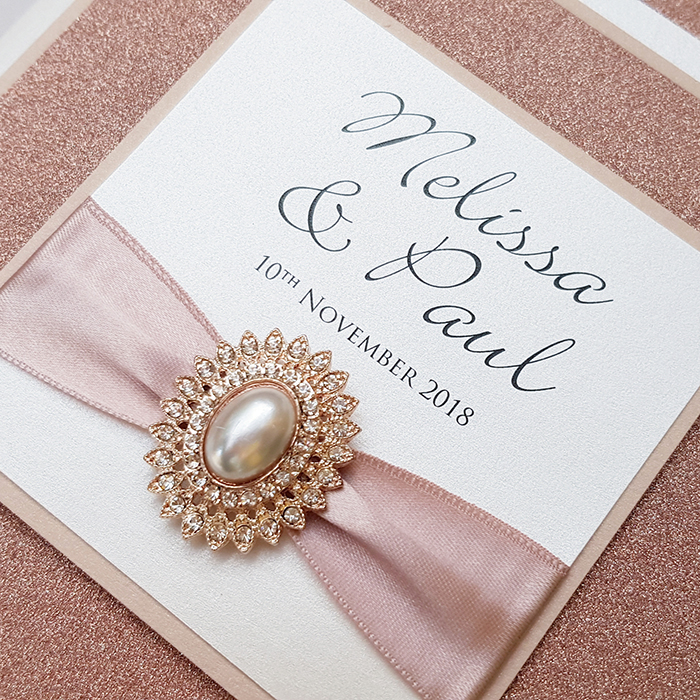 What sort of materials do you use for wedding stationery?
I pride myself on using only high quality materials such as double satin ribbon and Italian pearlescent card stock, as well as offering every couple a bespoke design service at no additional cost.
It's my mission to create stationery that couples cannot wait to give their guests!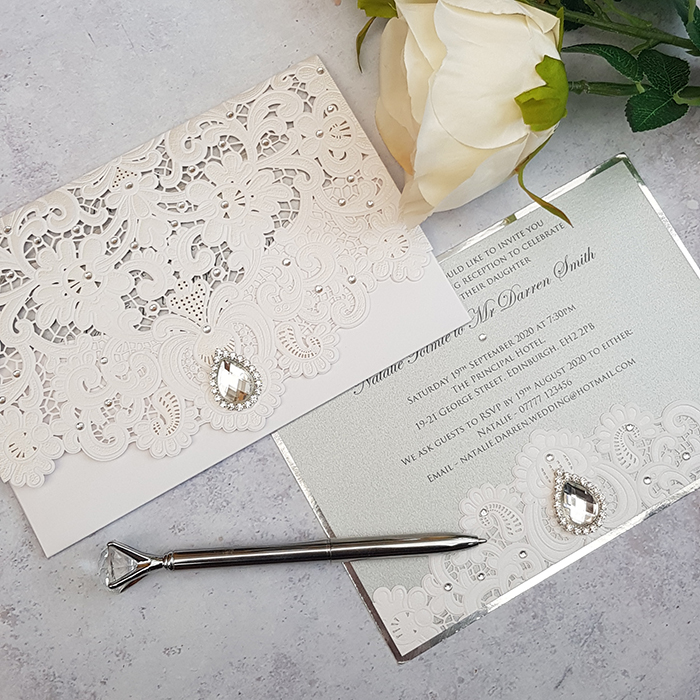 How do you feel when you see a happy customer/wedding photos?
Seeing the professional shots of your couples on-the-day stationery in situ is great, as you get to see how it's slotted in with all the other details and finishing touches, tying everything together.
That notification you receive from a very excited bride who has just seen her samples, or to be told their guests said they were the nicest invitations they'd ever seen, also makes everything so worthwhile!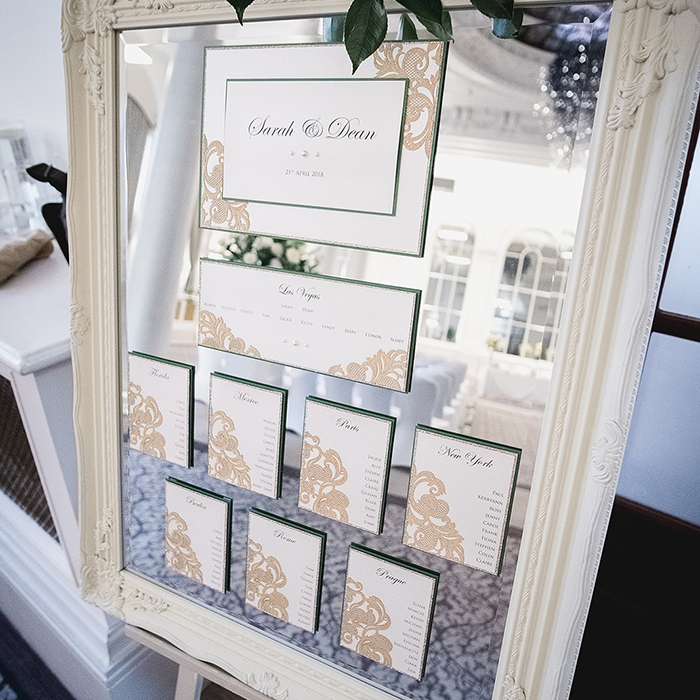 What do you love most about creating bespoke wedding stationery?
Growing up, I always wanted to do something creative having loved subjects like art, craft and design and graphic communication at school.
Working with New Look is something I fell into, but it did give a passion for great customer service, branding and creating an exciting visual experience.
Wedding stationery has allowed me to combine both, and it's a great feeling for a couple to select you as a supplier for such a momentous occasion in their life.
I want to keep Stationery By Suzanne a small business that puts great service at the heart of everything I do, but I definitely won't rule out employing an extra pair of hands or two to allowing for a slight increase in the number of orders that can be accommodated!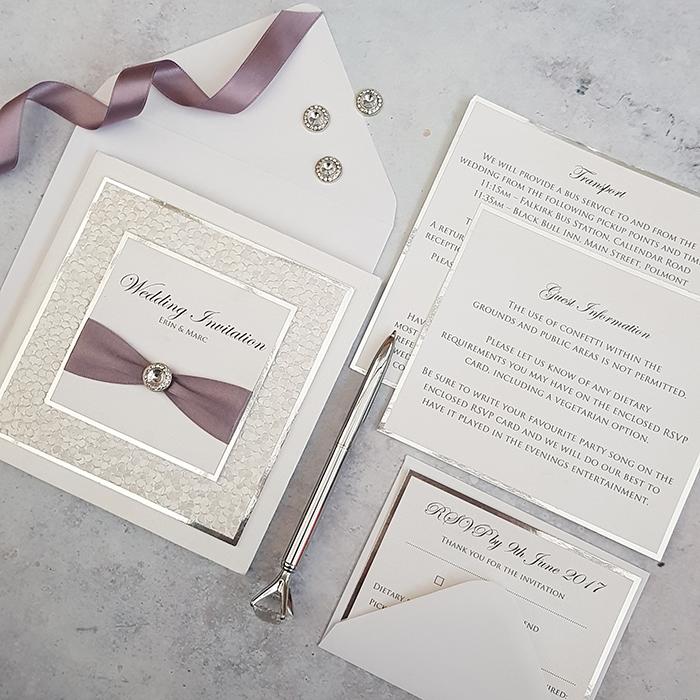 Start working on your bespoke wedding stationery with Stationery by Suzanne