The Last Days of Summer – A Scottish Elopement: a styled photoshoot
A gorgeous shoot at Portencross capturing young love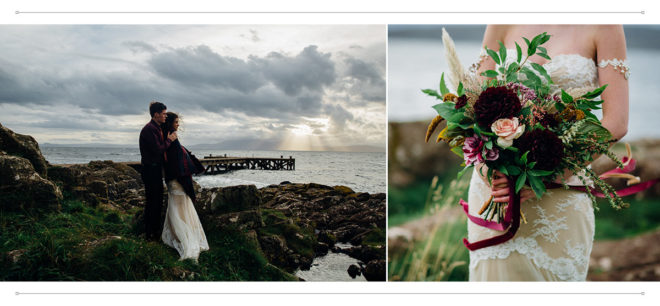 What happened when a team of wedding industry pros wanted to capture an incredible sunset on Scotland's west coast? You guessed it, the weather got the better of them.
But the group behind this gorge styled photoshoot were undeterred and went for it, producing these breathtaking shots of a bride and groom exposed to the elements.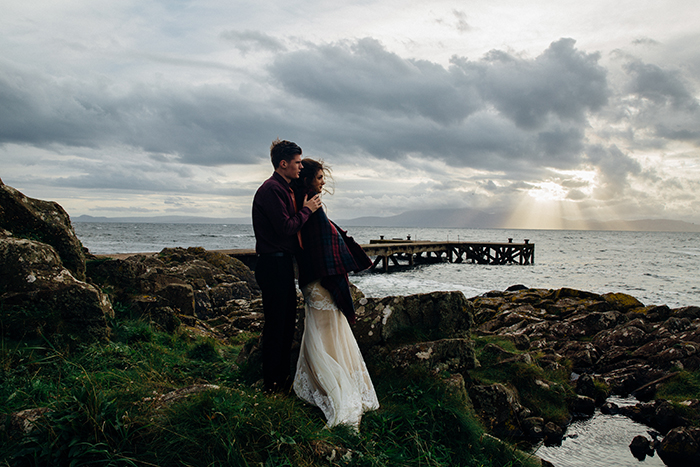 "We wanted to tell the story of two young lovers escaping to the coast, chasing love and the last days of summer," explains Audrey of Tandem Photo, who captured the beautiful images.
"The west coast of Scotland has incredible sunsets and we hoped to capture it in our shoot so we had the team on stand-by for weeks, checking the forecast every few days and trying to plan just far enough ahead for Lisa to order the flowers on time.
"But the Scottish weather had it's own ideas so we just had to go for it and hope for the best.
"We didn't get the crimson skies that we'd hoped for but we did get Mother Nature at her best, which in the end really brought all our ideas together. The force of the wind and the waves crashing around our couple mirrors the raw and fierce emotion of new love."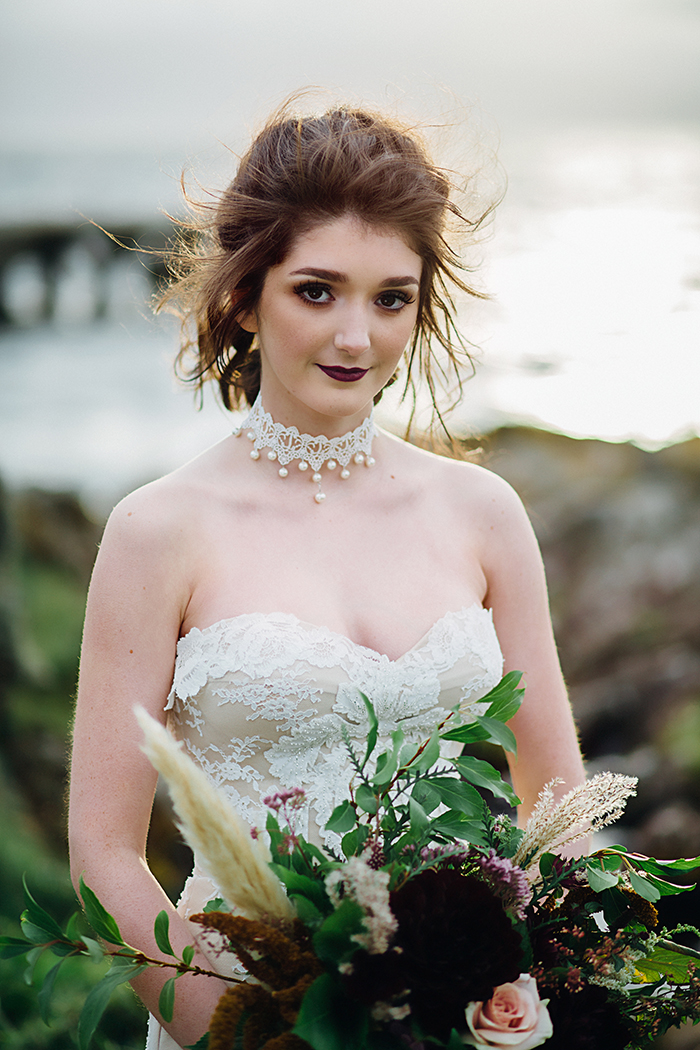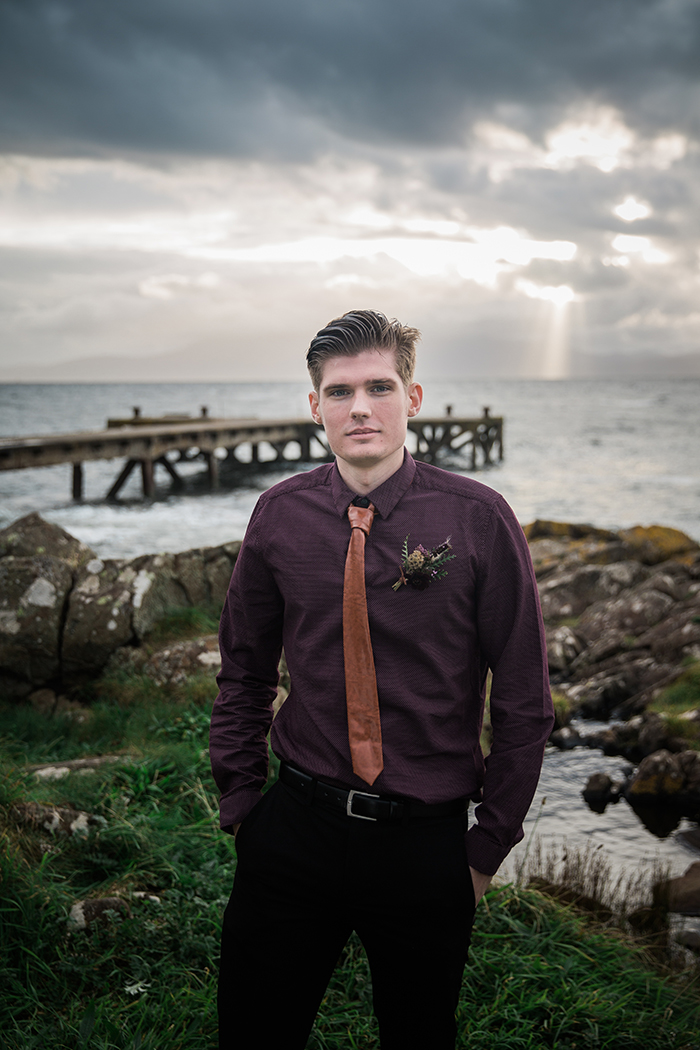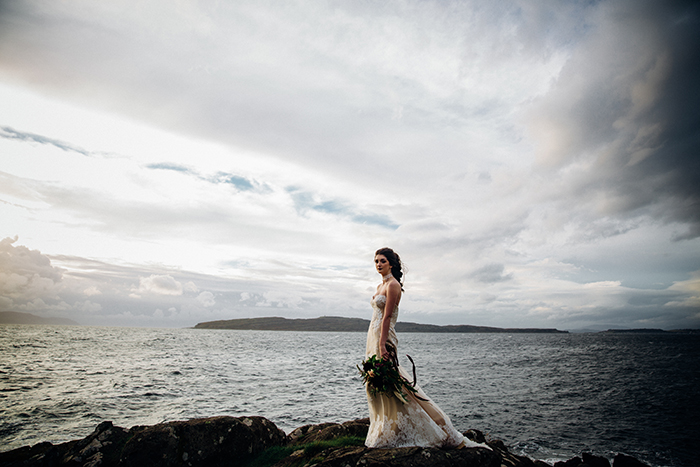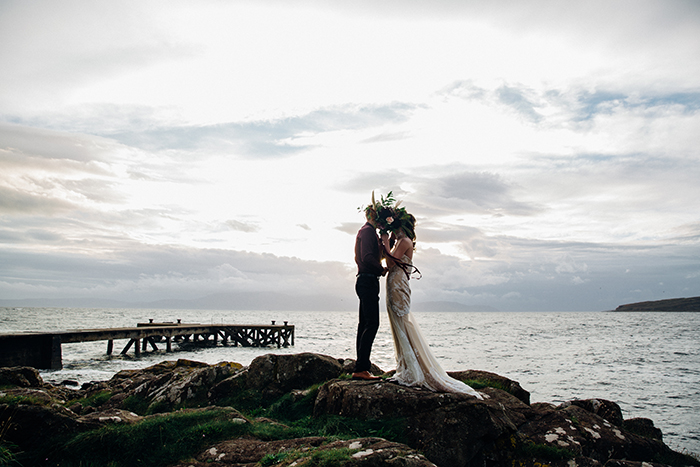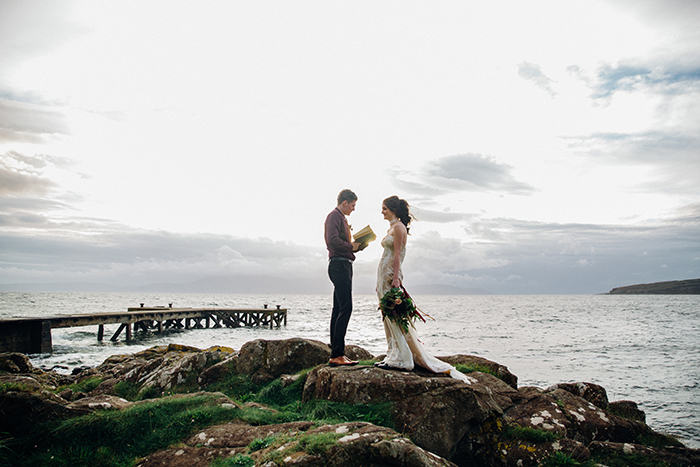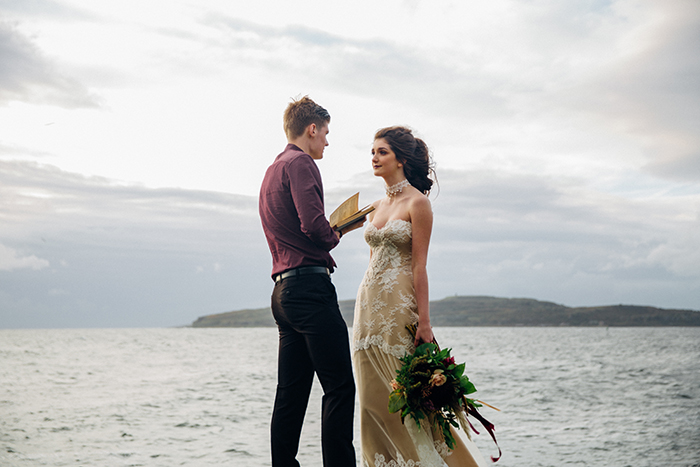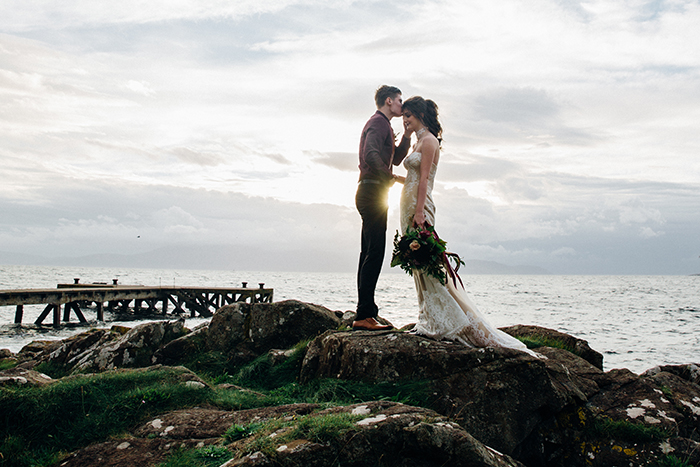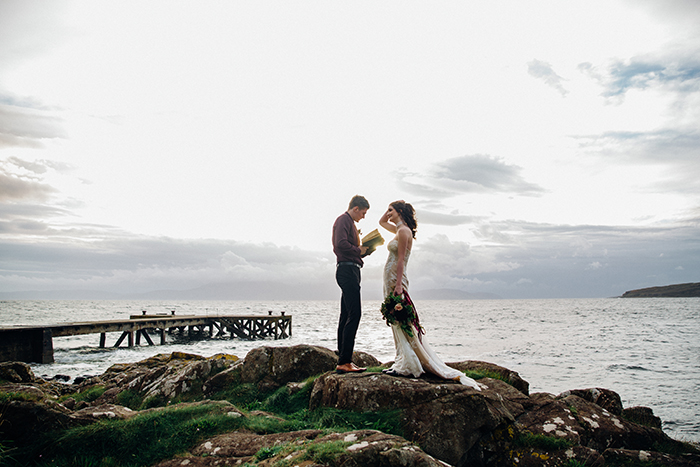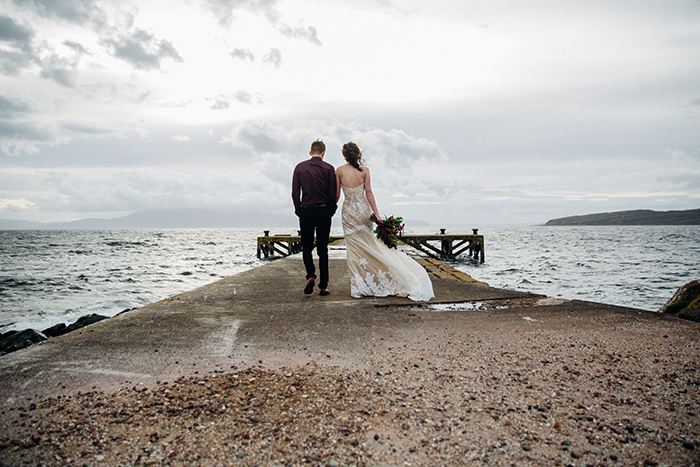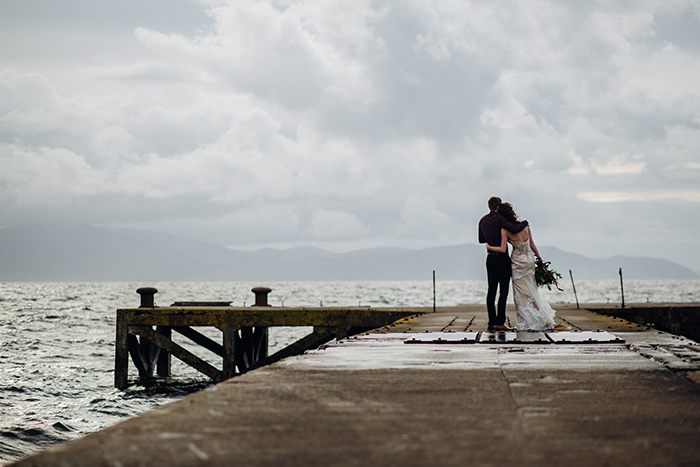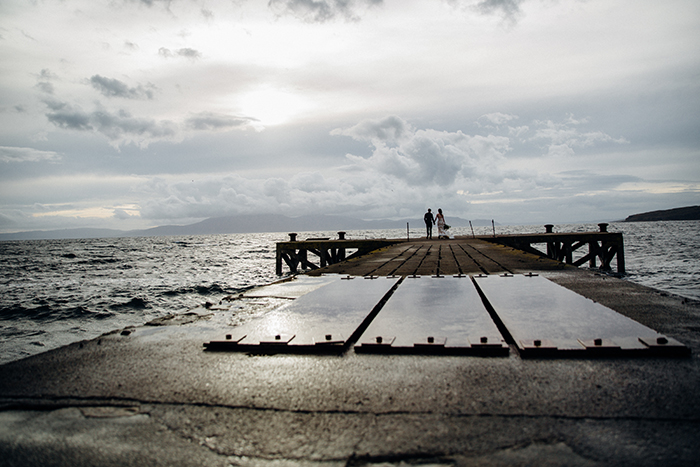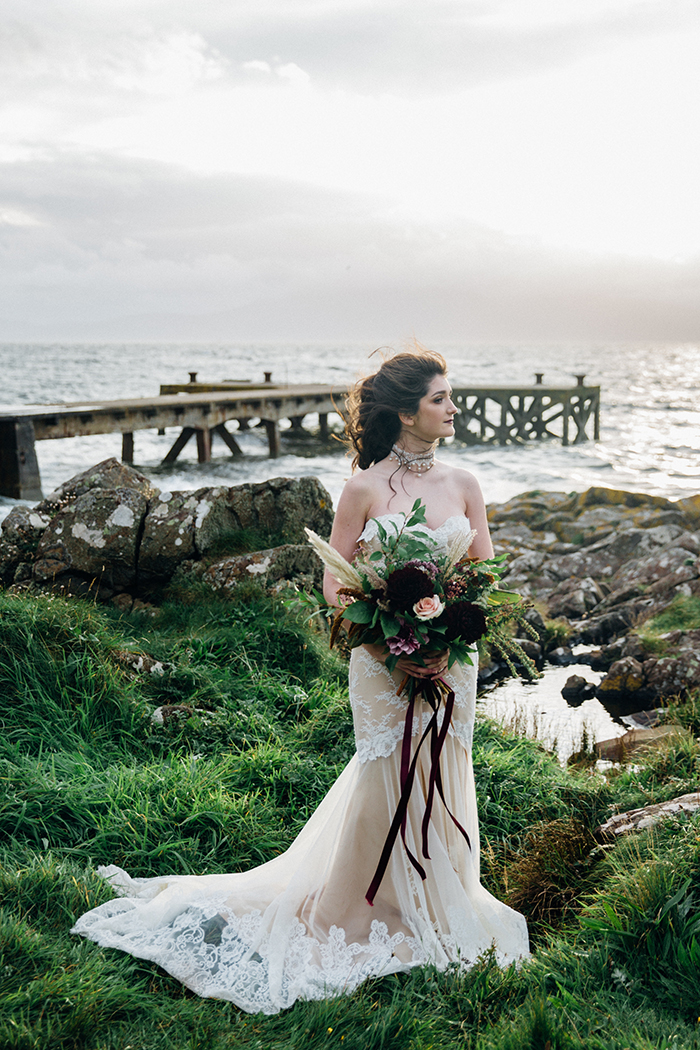 For the dress Emily at Unbridaled Boutique chose a cappuccino gown by Crystal Design that really made the lace pattern stand out. She says, "It was a step away from the traditional Ivory and increasingly popular blush."
She added a lace choker and arm cuffs as the bride was a bit of a "wild spirit with her un-tamable hair!"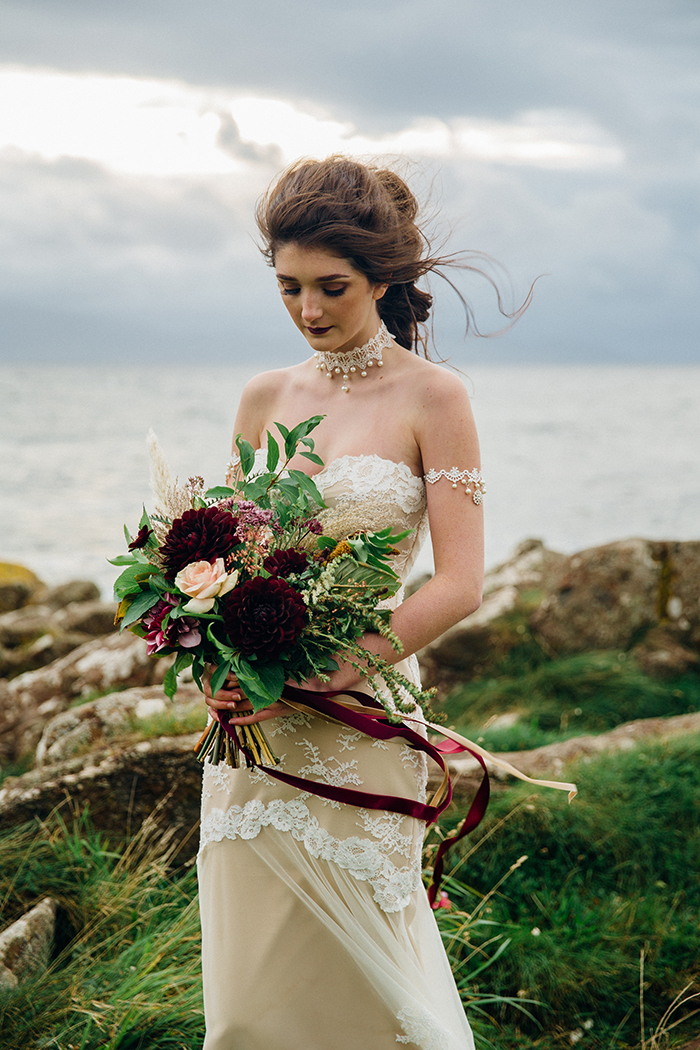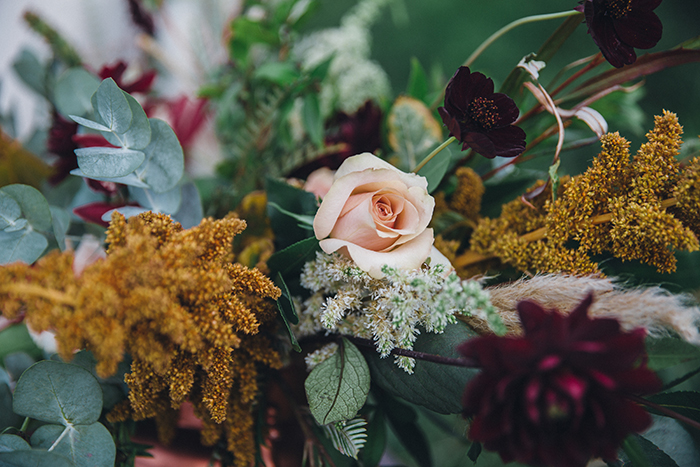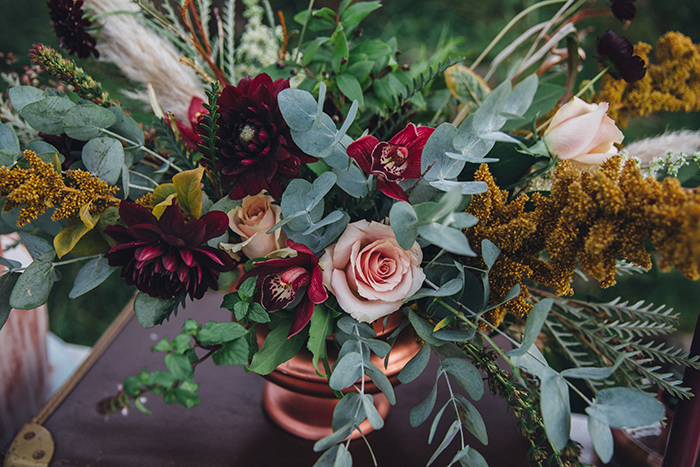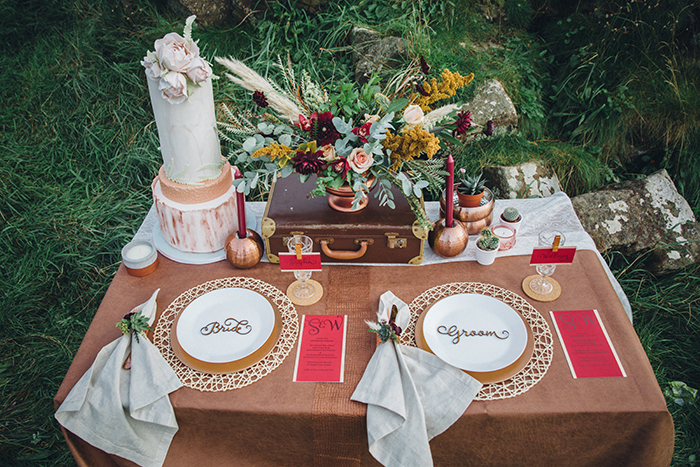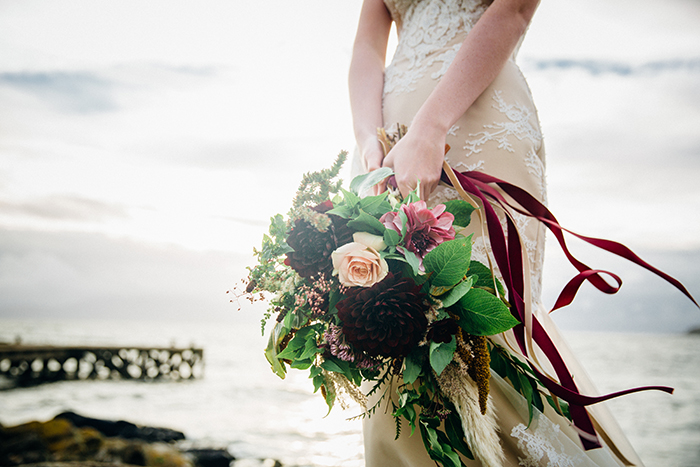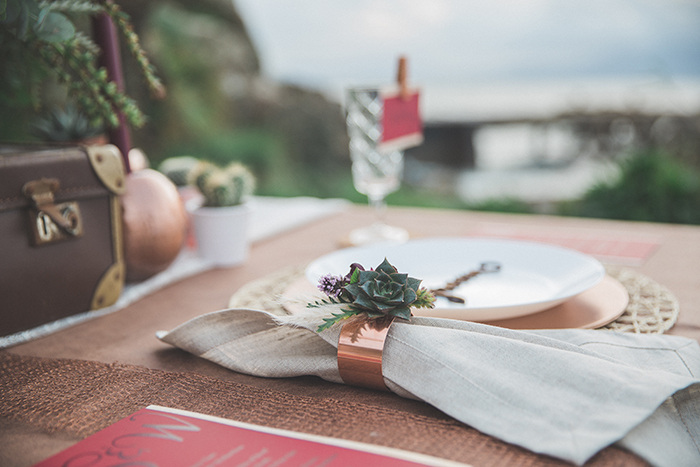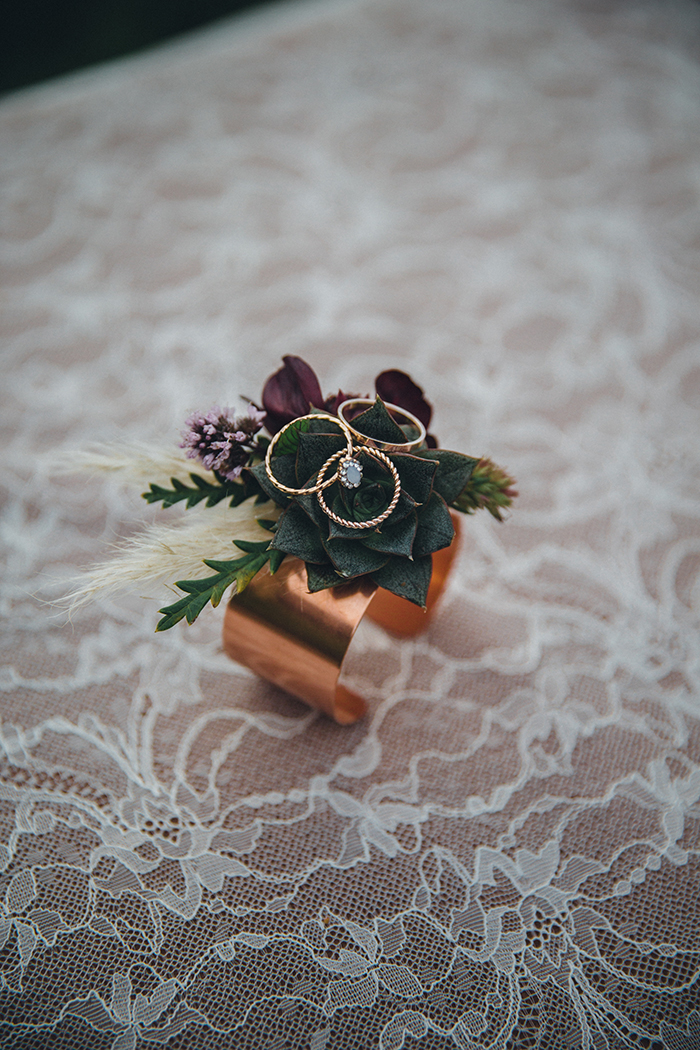 BEAUT BLOOMS
For the flowers Lisa at Floral Menagerie chose a warm palette of copper, bronze, nude and merlot featuring lots of rugged textures to tie in with the rocky landscape around the west coast of Scotland.
"Burgundy dahlias and Quicksand roses complemented the bride's beautiful cappuccino dress whilst airy pampas grasses and long velvet ribbons created movement in the sea breeze," she adds.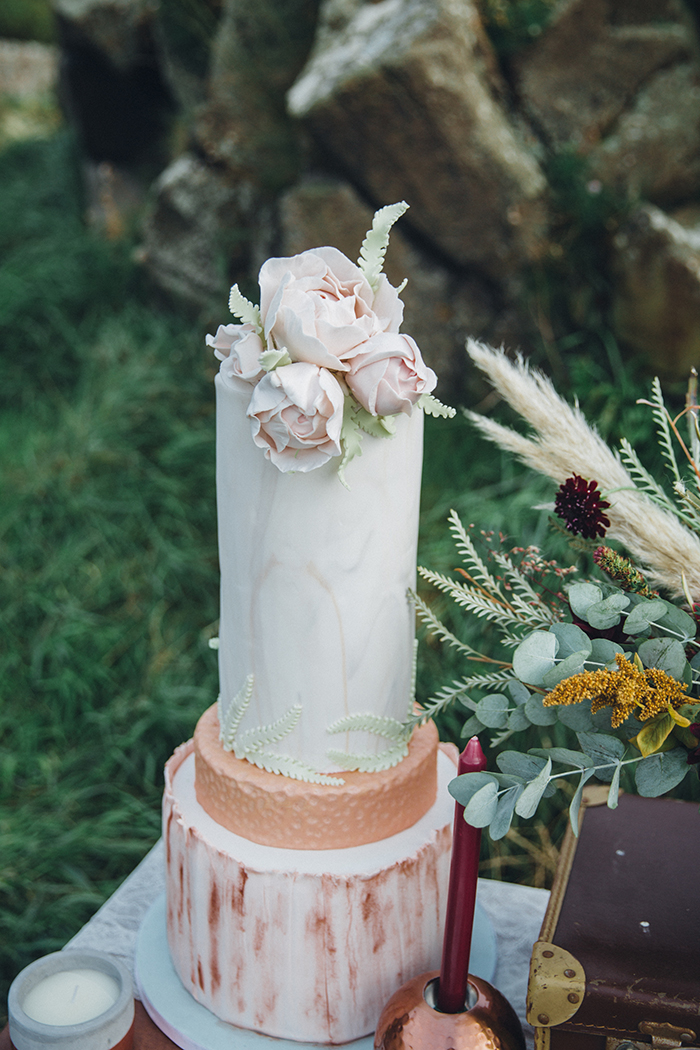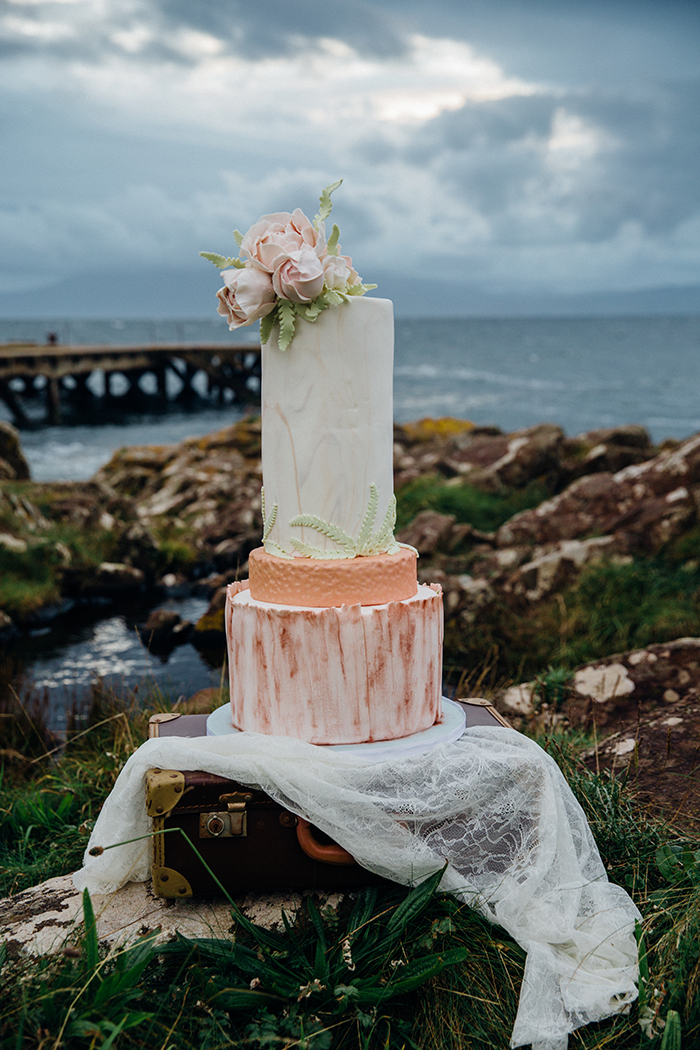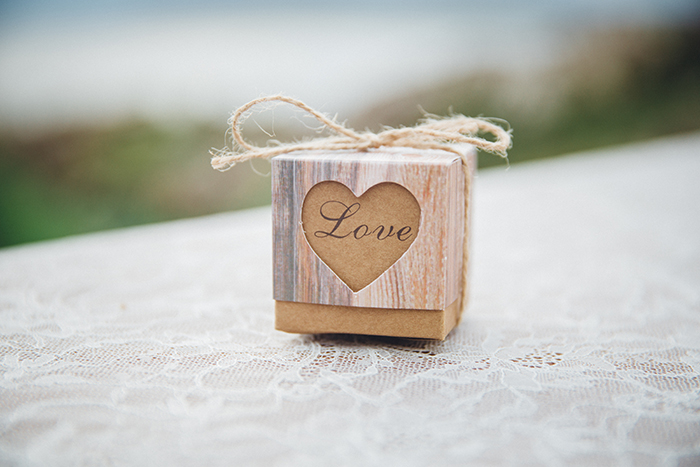 PIECE OF CAKE
"The design for the cake was inspired by the seashore, and focused on textures," explains Edwina at Rosewood Cakes. "The bottom tier was created using a cracked icing brushed over with shades of rust to give a weathered appearance.
"The shortened tier was painted with metallic shimmer and dimpled to look like battered, exposed copper. The extended top tier was manipulated to give a marbled effect and fitted the natural, organic style.
"Floaty fronds of foliage gave the impression of floaty seaweed, and the cluster of nude florals finished the cake, conveying the elemental themes."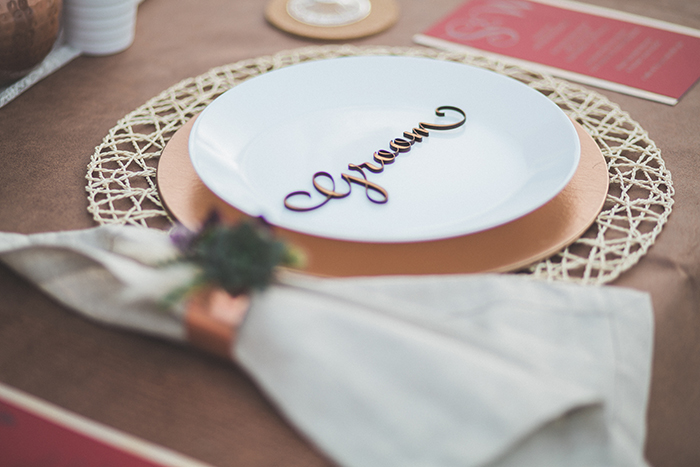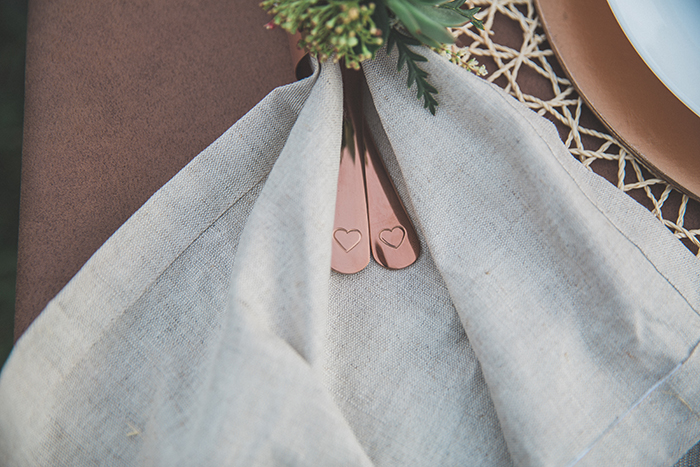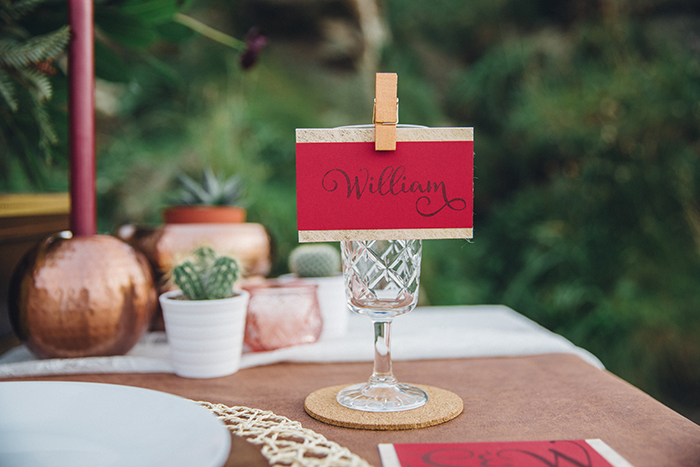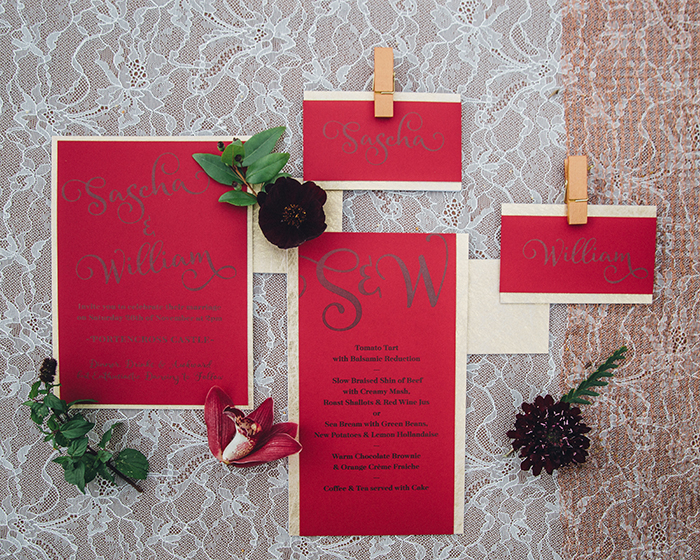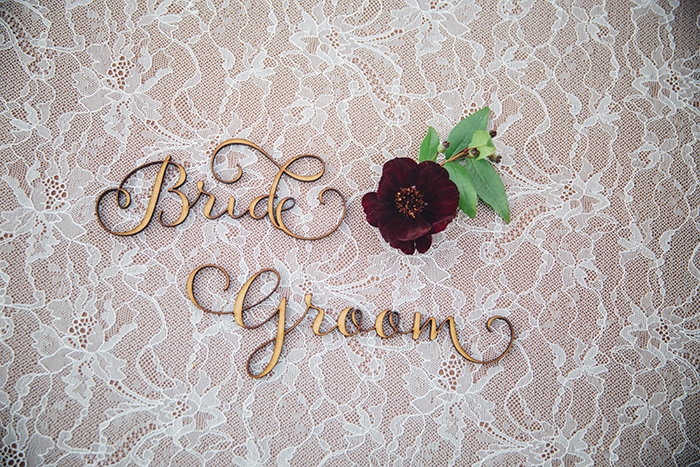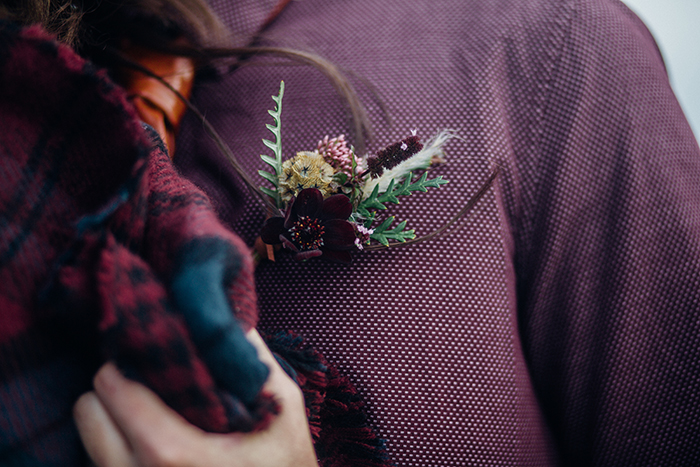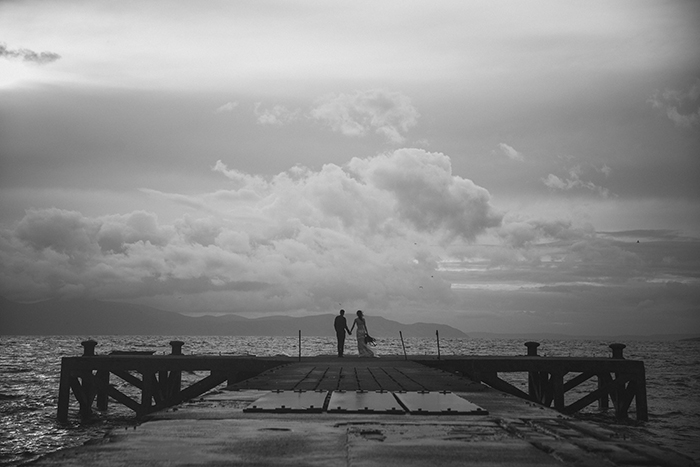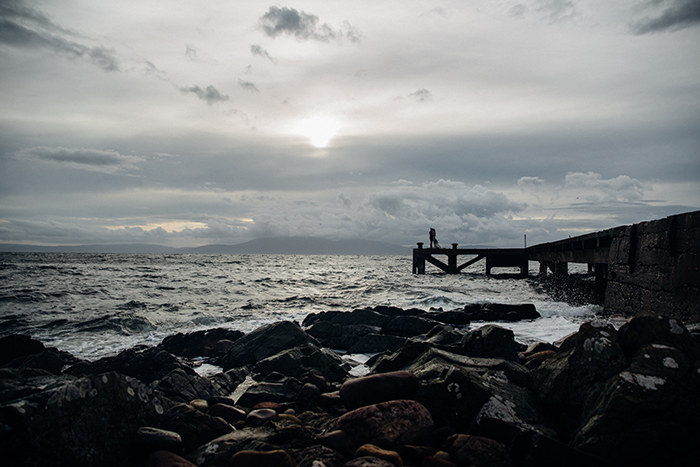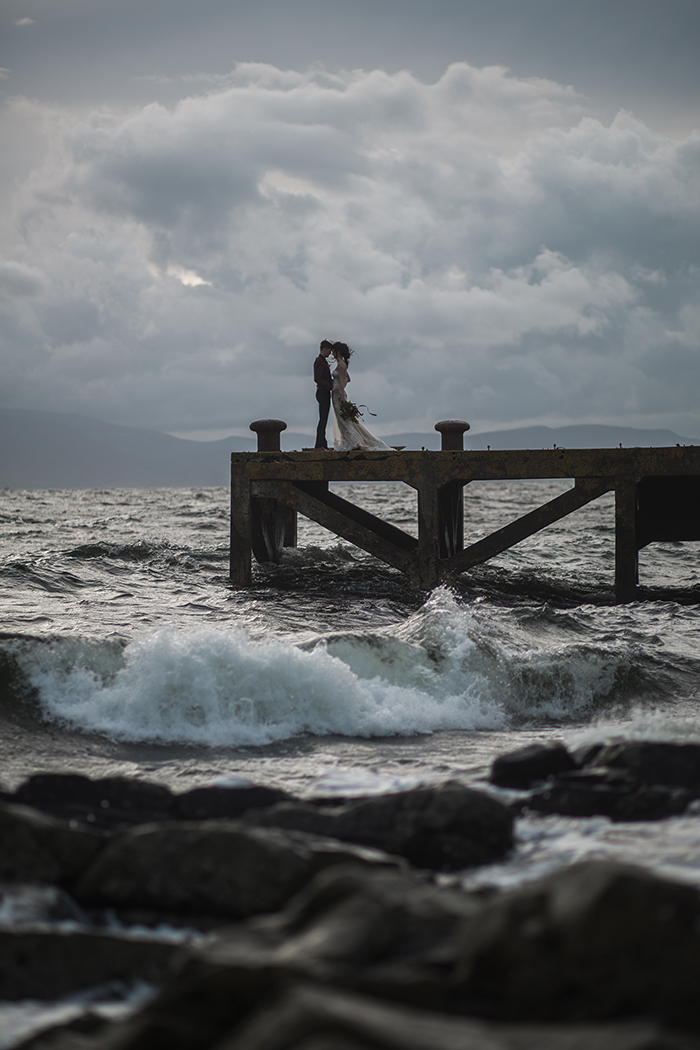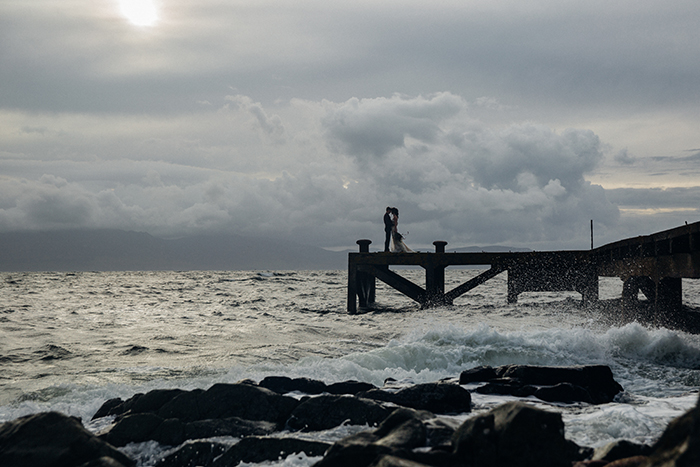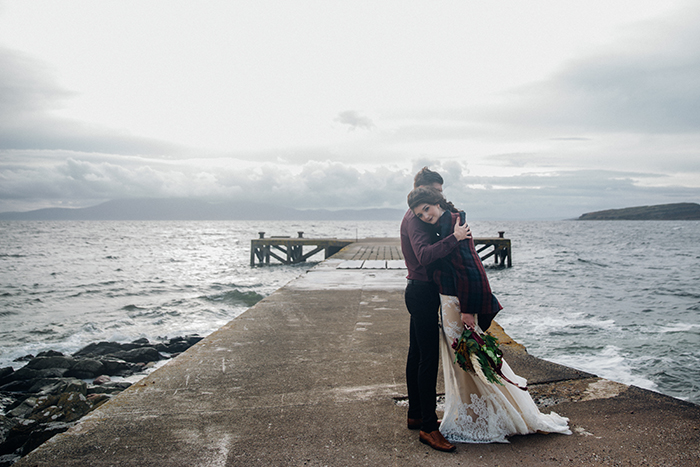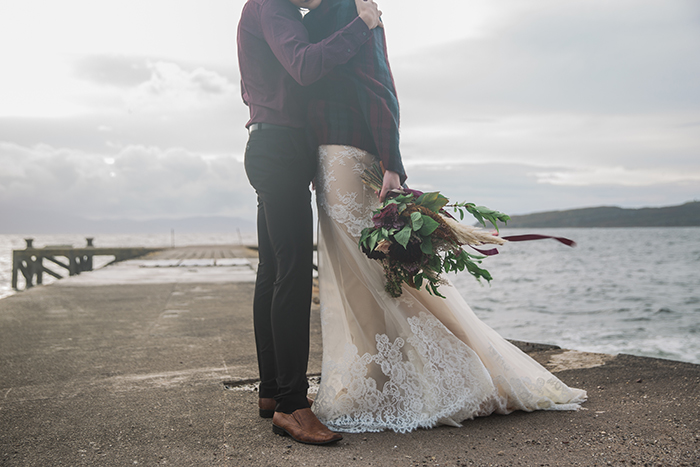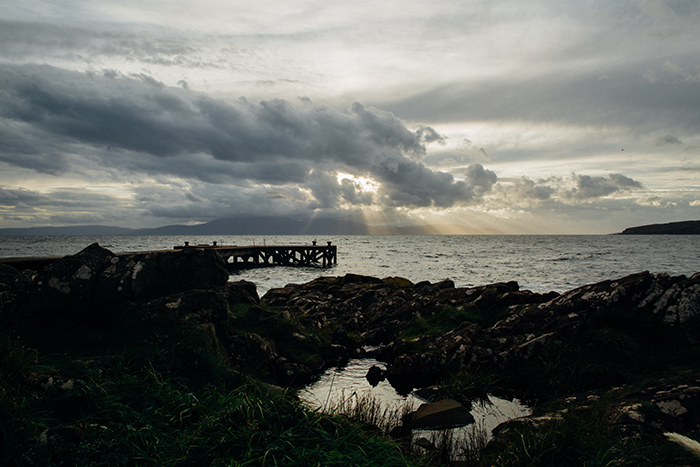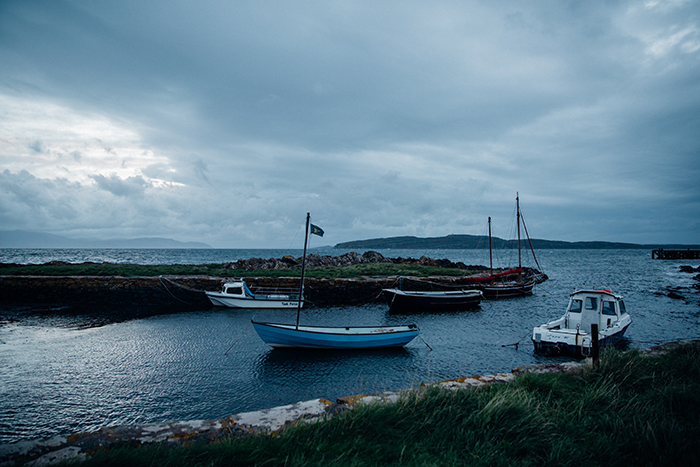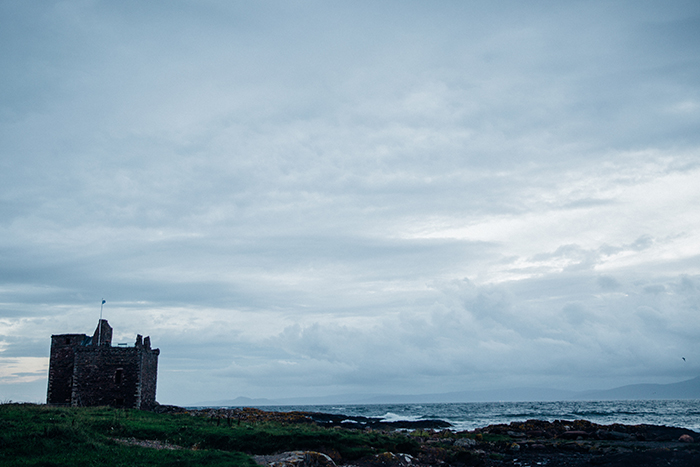 Photography | Tandem Photo
Dress | Unbridaled Boutique
Florist | Floral Menagerie
Cake | Rosewood Cakes
Hair | Maddison Styling
MUA | Jacqui Harrow MUA
Stationery | Com Bossa
Models | Louise Blair and Ellis Gostelow