SWD Tries… I-Appeal at Yuu Beauty, Glasgow
One of my friends has the longest lashes I've ever seen in my life. I'm so jealous. She doesn't have to worry about curling her lashes every morning (nor burning her eyelids because she's heated them up with the hairdryer " tell me I'm not the only one who does that?). She doesn't spend almost […]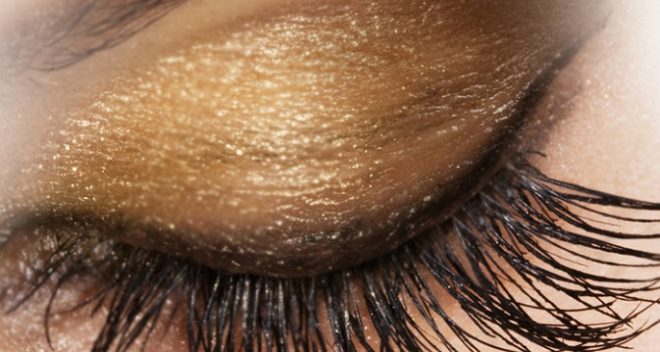 One of my friends has the longest lashes I've ever seen in my life. I'm so jealous.
She doesn't have to worry about curling her lashes every morning (nor burning her eyelids because she's heated them up with the hairdryer " tell me I'm not the only one who does that?).
She doesn't spend almost £30 a month on YSL mascara that promises to thicken and lengthen and add depth. She doesn't spend 20 minutes before a night out sticking on false lashes with tiny tweezers.
Why does one always stick perfectly and the other sits so high up on your eyelid that you look constantly surprised? She's lucky.
MIRACLE TREATMENT
When I found out about the I-Appeal treatment available at Yuu Beauty in Glasgow, it was a no-brainer.
Although the thought of having chemicals near my eyes kinda freaks me out, I decided that the end results would definitely be worth it, so I booked myself in.
The therapist took me into the treatment room and I lay down on the bed as soft spa music lilted in the background.
I wasn't sure how comfortable I would be " the treatment lasts just over one hour with a tint included " but actually, as I closed my eyes and the therapist got to work, I felt really relaxed.
SEE THE APPEAL
The I-Appeal lash lift and curl with tint is a revolutionary lash lifting treatment and the latest in curling technology.
It woks by using special silicone pads which sit close to the lashline. Lashes are then lifted from the root and gently curled.
My lashes were glued to the silicone pads and two separate lotions applied to lift and curl the lashes.
The therapist then tinted them a mid brown, and I was treated to a lovely shoulder, arm and hand massage " I can honestly say that it took all my might not to drift off to sleep.
The pads were removed and I could get up. I have really sensitive eyes (they water all the time) so I did experience some stinging when I opened my eyes, but careful rinsing out by the therapist helped to calm that down.
When I looked in the mirror, I was a little underwhelmed. My lashes didn't look massively curly and I regretted choosing the mid-length application.
You can't disturb the lashes for 15 hours after the treatment so I woke up the next day excited to put my mascara on.
THE RESULTS
I can honestly say that the results were amazing! The disappointment I felt the day before evaporated and as I applied another coat of mascara, my eyes just opened up.
I got so many lovely compliments " a girl at the Benefit counter asked me how I got my lash extensions to join to my own lashes so seamlessly " and, the best part? The treatment lasted for almost eight weeks!
I'd definitely recommend this to brides before their wedding.
You can stop worrying about falsies looking fake in photographs " you won't need to wear them at all with this treatment. Not only that, but the effects will last right through the wedding festivities and into your honeymoon.
Great news for those of you who want to look chic by the poolside.
The I-Appeal " Lash Lift & Curl with Tint treatment lasts for 75 mins and costs £50. To make an appointment, contact Leanne at Yuu Beauty Glasgow.
Yuu Beauty Glasgow
103 St Vincent Street
Glasgow, Lanarkshire, G2 5EA
T. 0141 280 1887
E. enquiries@yuubeautyglasgow.co.uk