What to eat at your winter wedding with The Pantry Edinburgh
Looking for winter wedding food that's a bit different? Try The Pantry Edinburgh for unique ideas.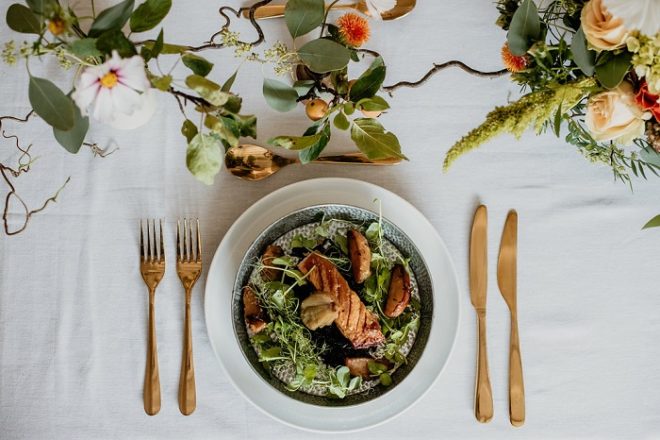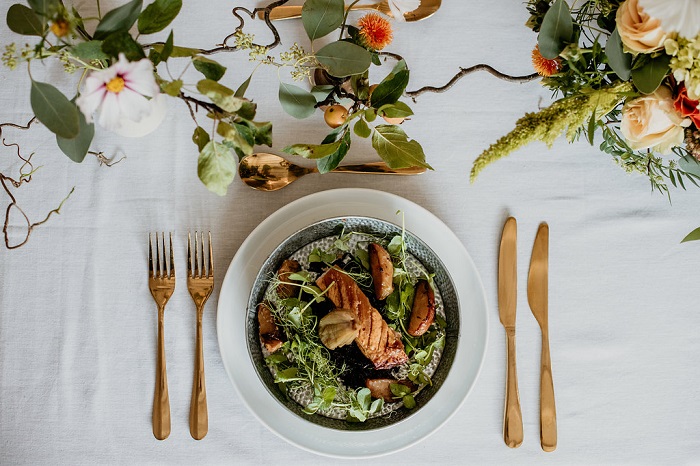 There's something about winter food that brings everyone together. Sitting around the table to a big roast dinner, or cupping your hands around a mug of sweet hot cocoa; it's the most comforting type of food, and just perfect for a wedding.
We chat to Jenn Stout, events designer at The Pantry Edinburgh, about the perfect wedding food for colder months, and what you can do to make your wedding food a little bit different from the norm.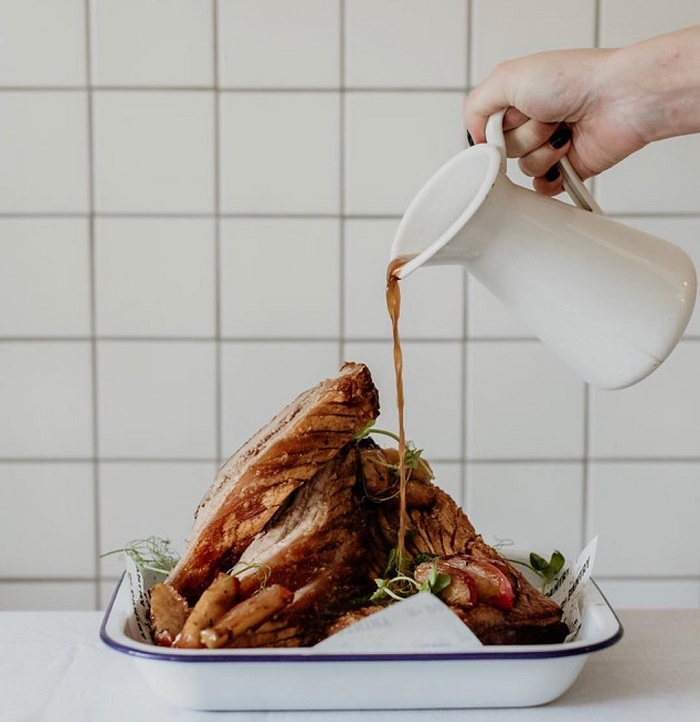 What type of food should we have at our winter wedding?
"At The Pantry, we find that winter weddings lend themselves more to the heartier foods and warming drinks to ward off the chill. Buffets also seem to be really popular in colder months: think spicy chilis, delicious stews and sticky toffee with cream galore. The biggest thing to keep in mind is sticking to seasonal produce. It really does always taste better. All the things that make your insides warm and cosy!"
How can we make our canapes fit in with the winter food theme?
"Canapes are a great way of being able to let your guests try lots of different nibbles. We think some great winter feel canapes are maple glazed short ribs, sticky honey venison chipolatas and mushroom and merlot posh pasties. I would love to throw halloumi pigs in blankets in there for good measure – absolutely delicious."
We're thinking of having a signature drink. Any seasonal suggestions?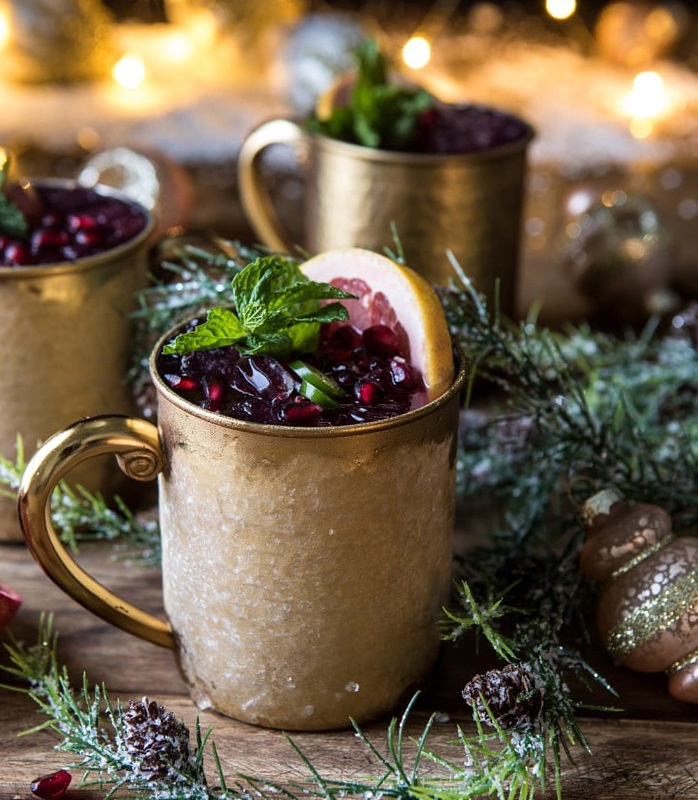 "A stand-out winter tipple for me is the pomegranate Moscow Mule. A twist on the old classic, this uses fiery ginger beer served in copper tankards with a sprig of rosemary for garnish."
We're thinking of having a hot drink station of some sort to keep our guests toasty! Good idea?
"It's a great idea! We've done one this past month with mulled wine and boozy hot chocolate. Nicely laid out stations with help yourself bowls of marshmallows, sprinkles and cream is definitely a crowd-pleaser. Nothing beats a warm mug to heat you up."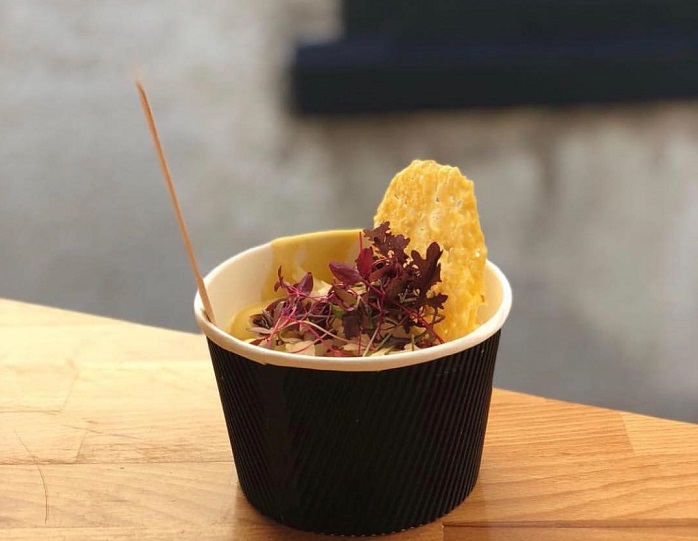 Luxury mac 'n cheese is the perfect reception option 
We'd like a wintery alternative to champagne or prosecco; is there one?
"Try sparkling Shiraz. It still has the bubbles of a prosecco but it's got a lovely wintery undertone coming from the red hue."
We'd really like to try something different to the traditional sit down meal but we're not sure what to do!
"Our family-style service would be one choice. It gets the guests chatting and allows a variation on the table.
The pantryman's roast beef goes down an absolute treat in the colder months: tasty rump roast, goose fat roasties, salt baked roots, Yorkshire puds and gravy for days!
It can then be carved and served at the table.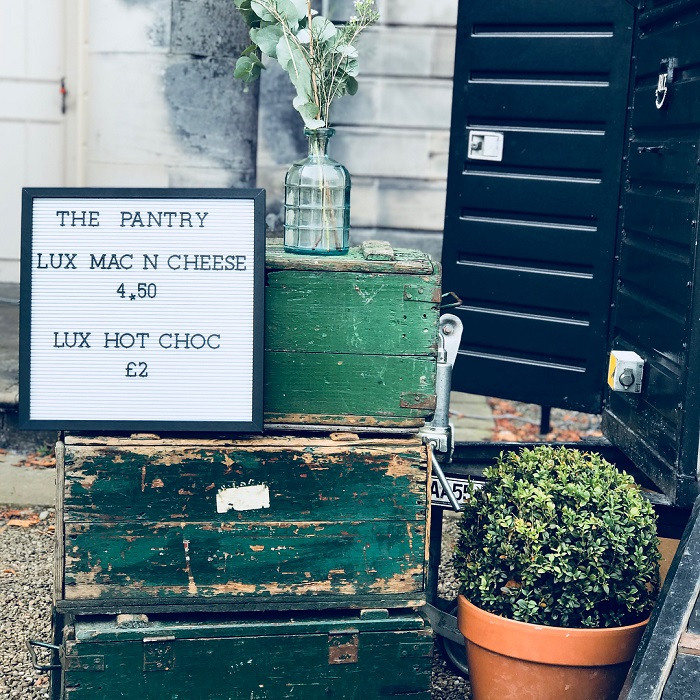 Your guests will love the Tuck Truck! 
It sounds mad but your food plays such a big part in setting the tone and ambiance in the room. All your tummy filling hearty favourites make for a cosy setting.
Our Tuck Truck is also great for evening food in winter. It looks super pretty decked out in fairy lights on a dark, cold night, and it can serve delicious dishes like Pimpin' Mac 'n Cheese with dirty fries."
Try something different with your wedding food. Contact the The Pantry Edinburgh team to talk about personalising your wedding menu.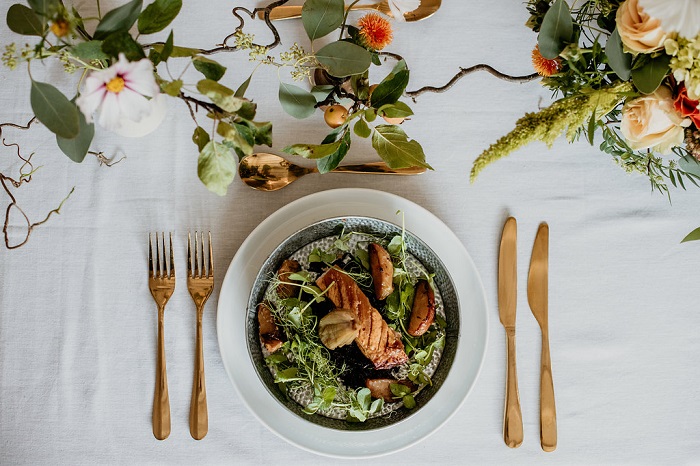 Visit The Pantry Edinburgh's website | Like The Pantry on Facebook | Follow The Pantry on Instagram