The Below Canvas guide to wedding tipis in Scotland
Tipis allow you to create the wedding vision of your dreams!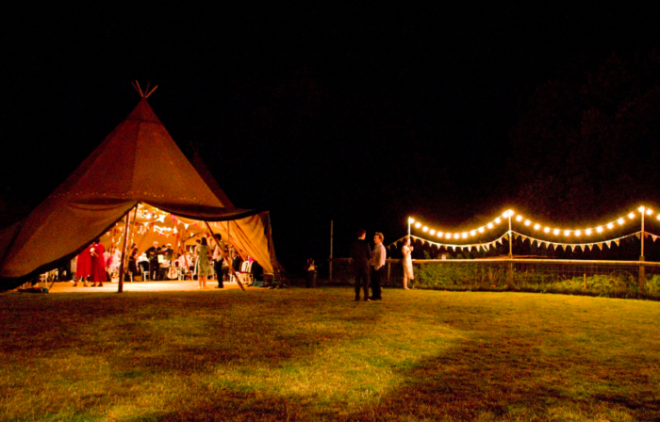 Maybe you've found the perfect location for your wedding, but not the perfect venue? Ditch the marquee and have a Below Canvas tipi instead, for a unique and special Scottish wedding experience!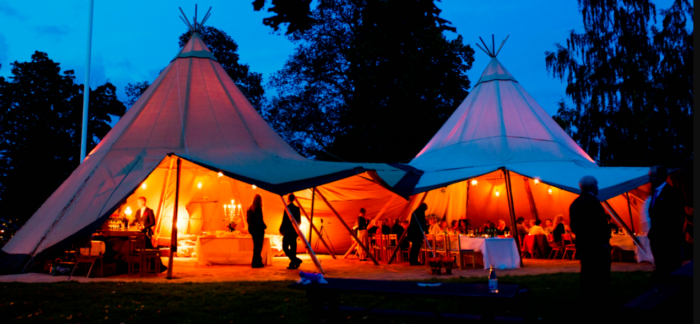 WHY CHOOSE A TIPI?
Wedding tipis offer a completely unique event space which is very different to the feel of a traditional marquee wedding.
The bold shape of the tipi really stands out in any surroundings, whether it be one of Scotland's scenic lochs, the grounds of a historic building, or the comforts of your own property.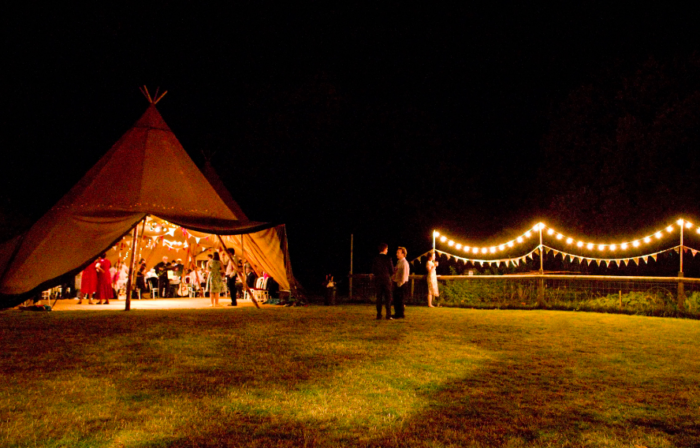 Tipis mean that you can have complete control over how the space looks; they're completely flexible and tailored to your size requirements, or the type of wedding you wish to have.
A tipi is not a one-size-fits-all solution – it can be as unique as you are!
WHAT ARE TIPIS LIKE?
You'll be immediately struck by the natural, back-to-nature feel of the tents as soon as you walk inside. The exposed timber structure is enveloped by a completely waterproof canvas which can be opened right up for warm summer weddings, or closed down for maximum cosiness during chillier months.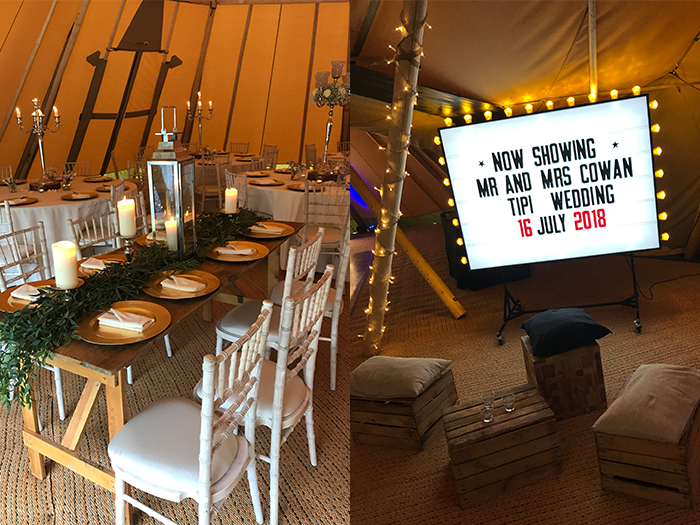 The interior can be illuminated with warm festoon lighting, atmospheric fairylights and a show-stopping fire pit in the bar area.
WANT TO ADD SOME FURNITURE? Below Canvas have various furnishings. We find common options to include rustic timber tables and benches, a Chesterfield sofa, foliage hoops and quirky signage.
WEDDING TIPIS FOR YOUR SPECIAL DAY
At Below Canvas, you can choose from a variety of different structures to ensure your big day goes to plan.
The versatility of tipis mean that you can have a layout that suits your wedding vision. A single tipi can accommodate up to 60 guests, right through to a larger setup of three conjoined tents that can hold up to 180 people.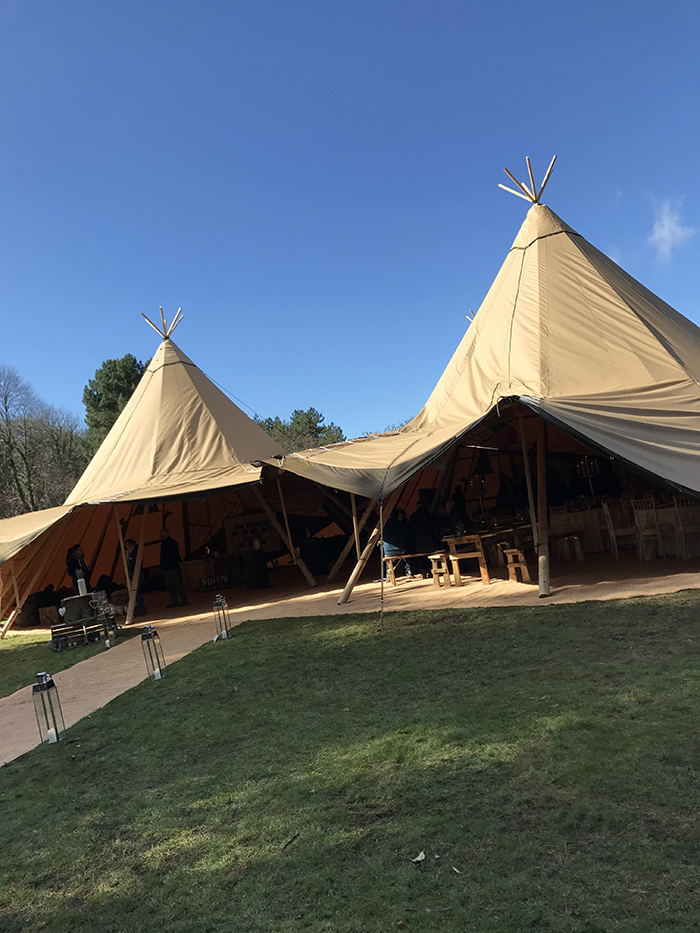 Why not have a smaller breakout tipi, ideal for a chillout area? You could connect it to the main tipi too, allowing space for another 50 guests.
If you need somewhere for your caterers to set up then that can be provided too, as well as power solutions and the oh-so-glam necessity of portaloos!
CONTACT BELOW CANVAS TO CHAT ABOUT YOUR TIPI WEDDING IN SCOTLAND
Visit the Below Canvas website | t. 0141 7690079 | e. hello@belowcanvas.co.uk