Spotlight On… Pamper & Polish
After a decade in the Scottish wedding industry, Lesley McCormick, owner of Pamper & Polish, has plenty to celebrate. With five prestigious VOWS Award nominations under her belt (she's nominated again this year in the category for Best Wedding Make-up Artist), Lesley is living out her dream career making brides and bridal parties look and […]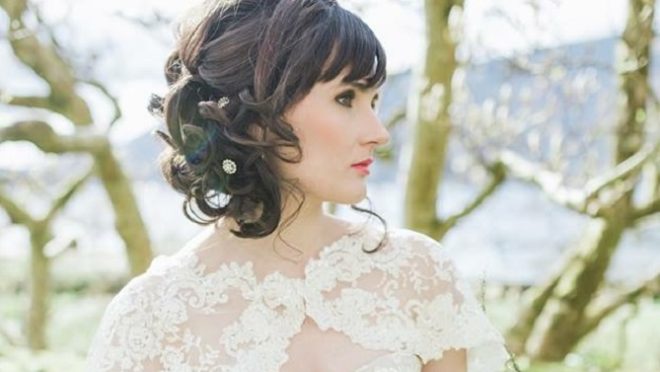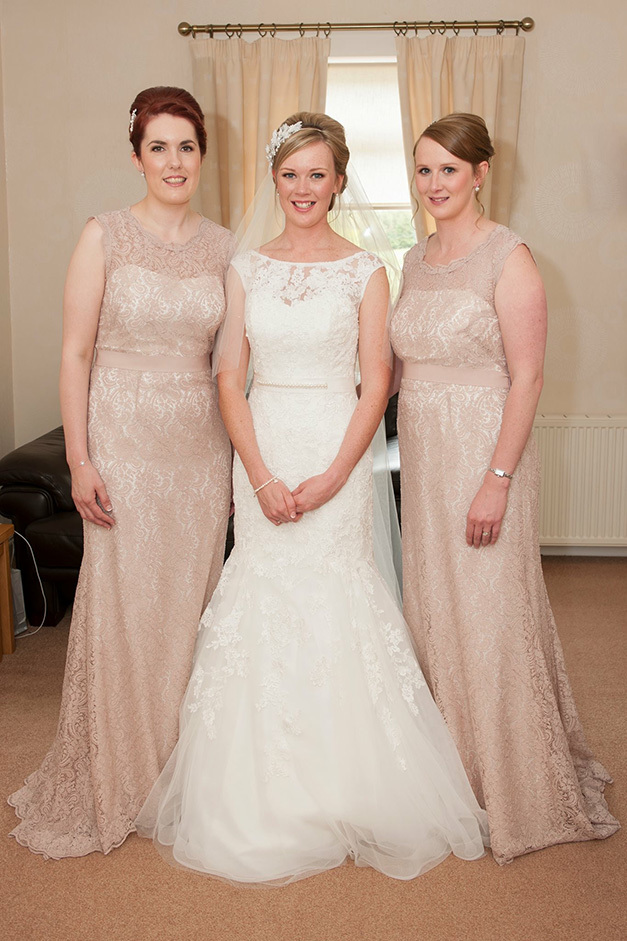 After a decade in the Scottish wedding industry, Lesley McCormick, owner of Pamper & Polish, has plenty to celebrate.
With five prestigious VOWS Award nominations under her belt (she's nominated again this year in the category for Best Wedding Make-up Artist), Lesley is living out her dream career making brides and bridal parties look and feel amazing on their big day.
"I've always had an interest in all things hair and make-up. I can vividly remember bleaching my friend's hair in her bedroom when we were both aged 13," laughs Lesley, who lives in Morningside, Wishaw with her husband Paul and a "very spoiled" German Shepherd dog called Orla!
"I've had a brilliant career. One highlight was having a feature in Glamour magazine about my business. It's so nice to be recognised."
With 23 years of experience, Lesley offers the bride and her bridal party a very personalised service, from beauty treatments leading up to the wedding to hair and make-up on the day.
"I regularly receive five star reviews on scottishweddingdirectory.co.uk and they all mention the calming effect on the bride and the bridal party on the wedding party, and that's what I aim for; it needs to be as stress free for the bride as possible. She should be able to leave it to the experts," says Lesley.
As a stalwart of the Scottish wedding industry, Lesley firmly believes that Scotland is the best place for couples to tie the knot, and she loves the opportunities available to her here.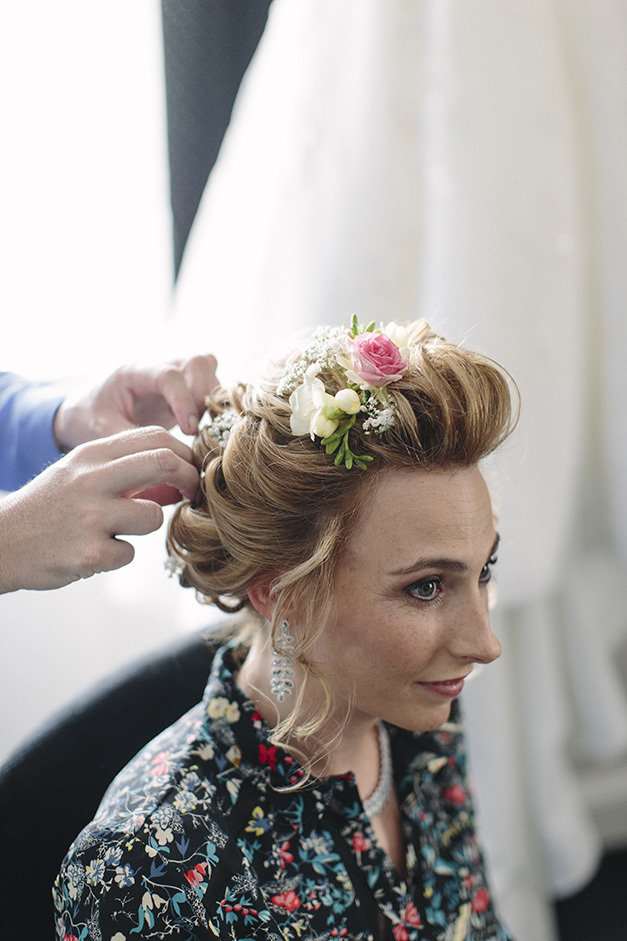 "Scotland provides lovely scenery and venues, and I feel very lucky to have worked in many of these amazing places, from castles to boutique hotels and country barns. The Scottish wedding industry is full of amazingly talented and creative people and I have worked with so many of these," Lesley says.
PAMPER AND POLISH
"As for inspiration, my clients and brides inspire me! I take time to get to know them as people and it's in my nature to want to make them feel good and confident in themselves," says Lesley.
"I also read tons of fashion magazines, keep up-to-date with social media and stay abreast of what's current within the wedding industry.Now that she's hit the 10 year milestone, what's next for Pamper & Polish?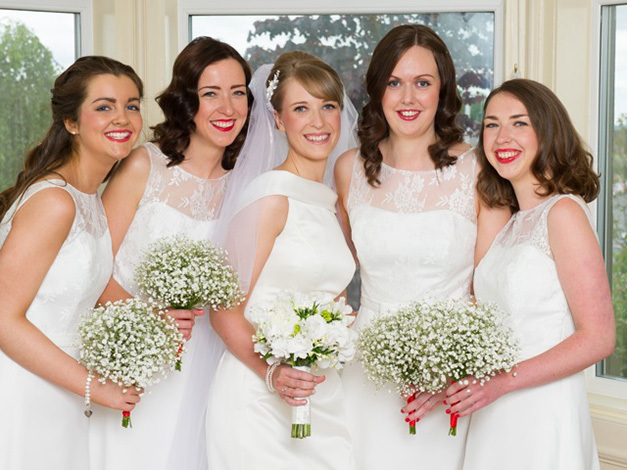 "First of all, this is my dream. I'm so happy and content in my job," smiles Lesley, "but I'm also going to strive towards winning a VOWS Award! I'm also always open to learning new things, so I want to take advanced hair and make-up courses."
Lesley is also looking to add some new members to Team Pamper & Polish so that she can take on even more work, so there's lots to look forward to in the coming year.