Spotlight On… Emmy London
To celebrate the much awaited arrival of the Cancello Collection, launched at New York Bridal Week, Emmy London's creative director Emmy Scarterfield discusses the finer details that have made her exquisite shoes and accessories the ultimate adornments to every stylish bride's big day look. Creative Director Emmy Scarterfield Growing up as in the beautiful English […]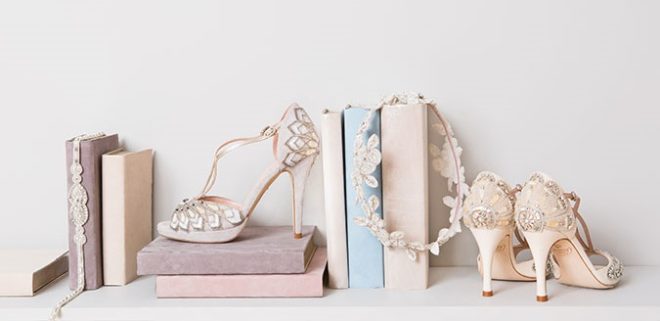 To celebrate the much awaited arrival of the Cancello Collection, launched at New York Bridal Week, Emmy London's creative director Emmy Scarterfield discusses the finer details that have made her exquisite shoes and accessories the ultimate adornments to every stylish bride's big day look.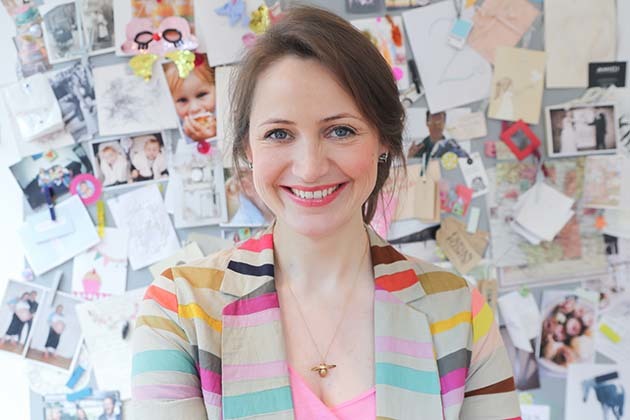 Creative Director Emmy Scarterfield
Growing up as in the beautiful English county of Somerset, it was clear from an early age that Emmy was a shoe obsessive, placing wooden blocks inside her socks for instantaneous heels! Fast forward several years, Emmy honed her creativity and mastered her craft at Cordwainers, the London college synonymous with expert footwear craftsmanship.
After graduating, Emmy travelled to Milan to begin a career in design for some of the world's biggest fashion houses. Whilst design interested her, Emmy's true passion lay in craftsmanship, and so she returned to London, only to discover a new trend within her friend circle!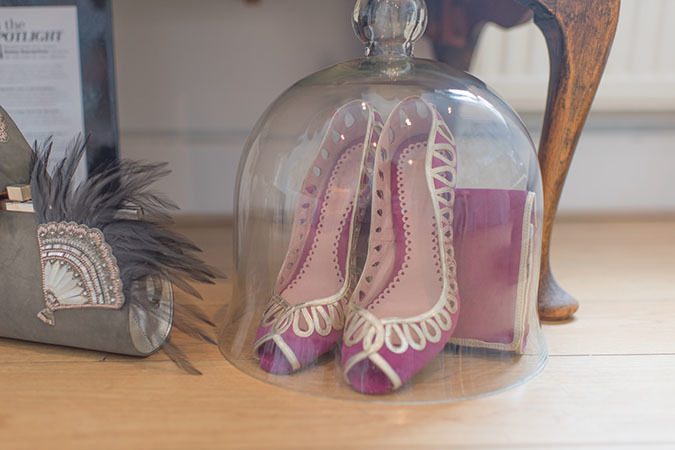 "On my return to London I discovered that my circle of friends was starting to think about settling down and so the engagements began to trickle in. My eyes were opened to the world of weddings, and after a day searching for the perfect wedding shoes for a friend I realised there was a huge gap in the market," she says.
Recognising the need for unique and expertly crafted wedding shoes, Emmy jumped in at the deep end and began her own range eleven years ago, using her experience in luxury craftsmanship to create a product which has become incredibly desirable for today's chic bride.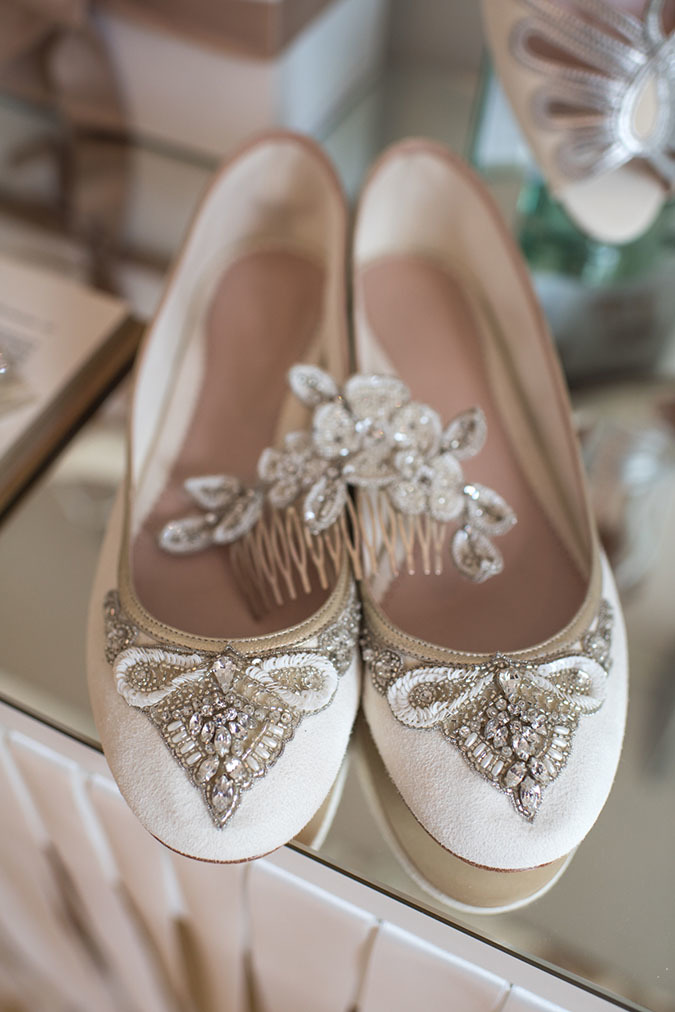 Branching out across the pond, with representatives now in New York and LA and stores in locations such as Japan and Canada, the business has gone from strength to strength, due to the beauty, feel and sheer luxury of the Emmy London shoe. The brand has now grown to incorporate an amazing line of effortless accessories too!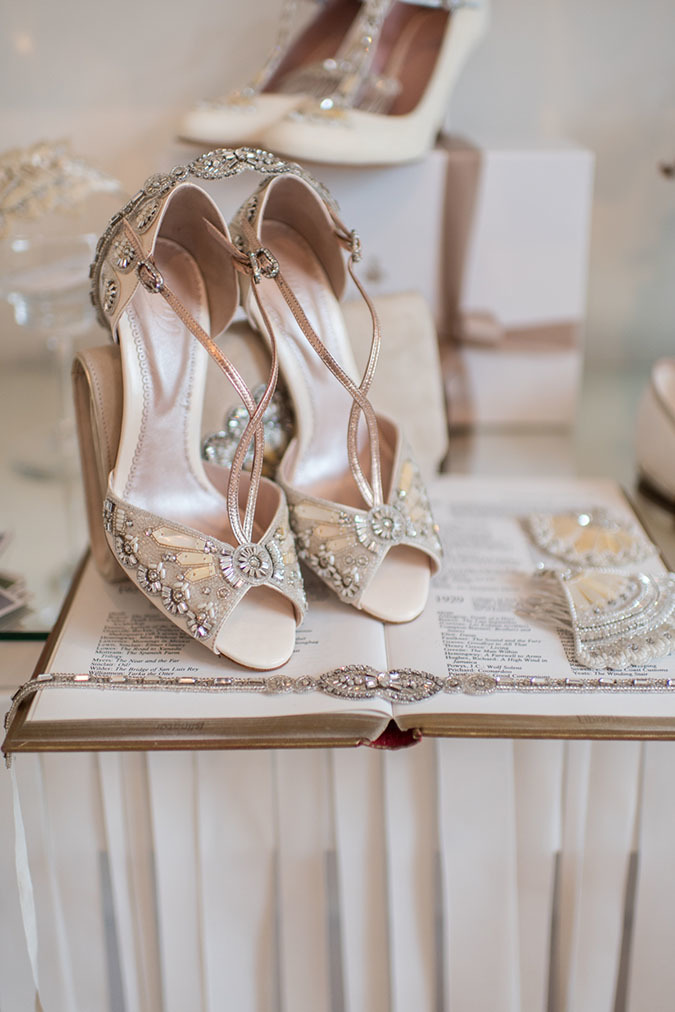 Emmy admits to drawing her inspiration from here, there and everywhere!
"I get inspiration from everything around me, from architecture, to jewellery, an insect wing; intricate patterns," she explains. "I have just launched The Cancello Collection which is based on old gates I discovered whilst holidaying on the Italian Lakes; it's a real celebration of geometric repetition with a touch of botanical vine detailing".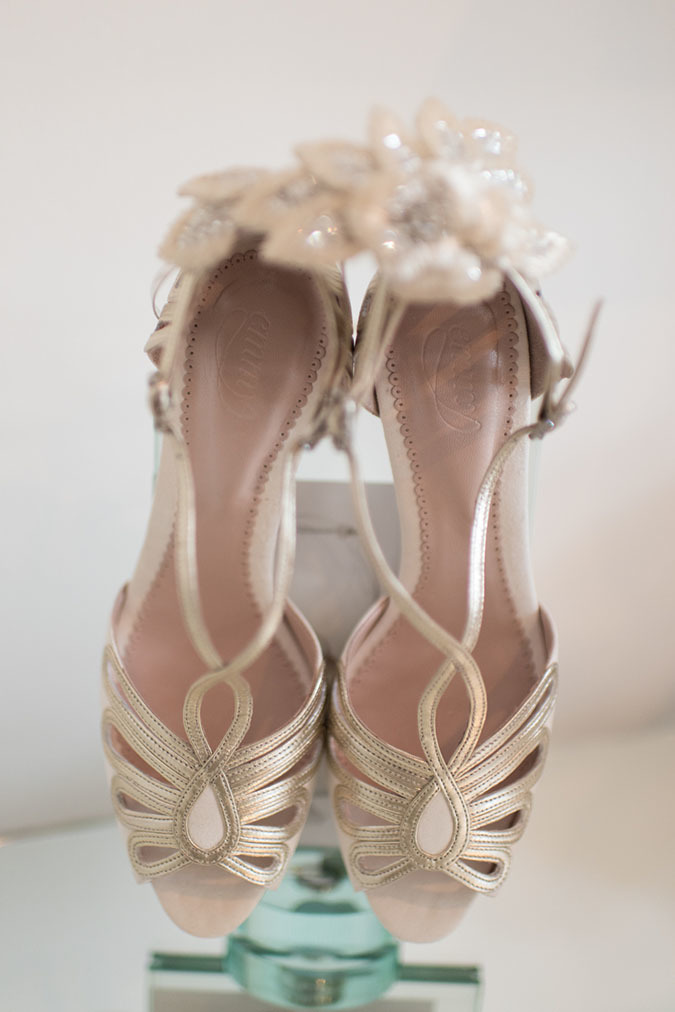 Each Emmy London piece is embellished using perfect Swarovski crystals, delicate mother of pearl shells and tiny pieces of hand cut glass, all lovingly attached to the most prized Italian leathers for heavenly comfort, just adding to the luxurious and decadent vintage detailing brides have come to expect from this celebrated brand.
It isn't hard to imagine these pieces being lovingly passed down through generations, wrapped in tissue paper and aging beautifully with grace and style.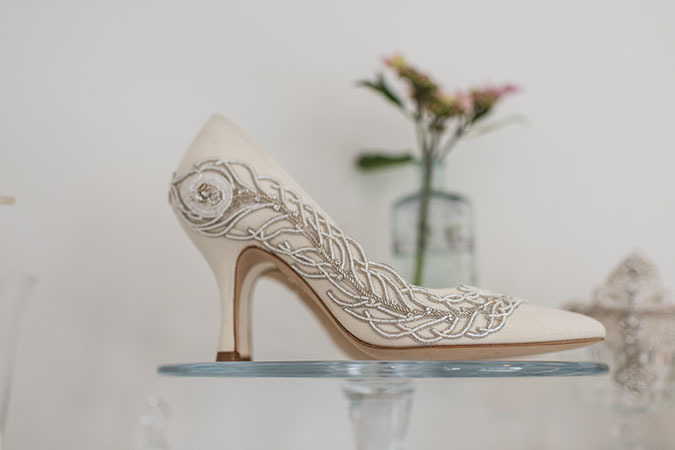 The Emmy London brand radiates clear values throughout all of its sumptuous and totally timeless collections: expert craftsmanship, the best of materials, incredible comfort and faultless attention to detail. However, Emmy explains that her brand was, and still is, founded in family.
"I come from a family of entrepreneurs- my father's side were tailors and my mother's side started up Harrods- so I was always set on launching my own line at some point!" she smiles.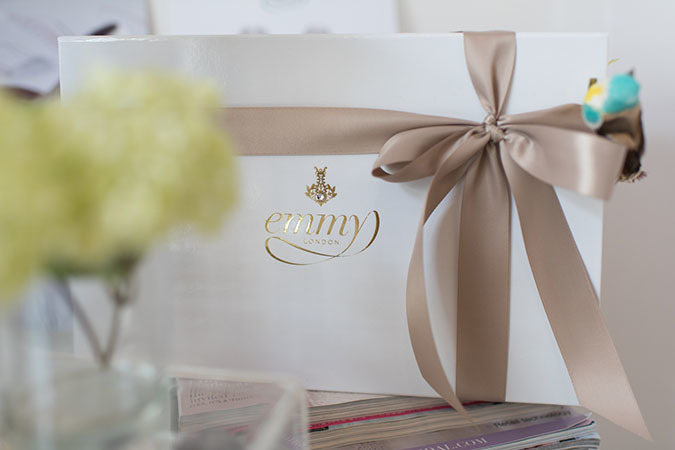 This business-based passion is shared by her own growing family now, with husband Dickie heavily involved in the brand too! "This is most certainly my dream job! I really do have to pinch myself quite regularly. We are growing all the time which is so exciting, I'm really proud of what we (my husband and I work together) have created and hope that our girls share the passion to continue our luxury brand story".
Click through to see some gorgeous pieces from The Cancello Collection
You can buy Emmy London shoes online by CLICKING HERE to see the collection.
Connect with Emmy London on…
FACEBOOK | TWITTER | INSTAGRAM | PINTEREST
STOCKISTS
To see the designs first hand in Scotland, contact Perfect Bridal Rooms in Aberdeen who'll be stocking designs from Emmy London in the new year. Contact details are as follows:
t. 01224 574141