Spotlight On… David's Bridal, Glasgow Braehead
Have you visited this amazing new bridal shop in Braehead Shopping Centre yet? We went along to take a look...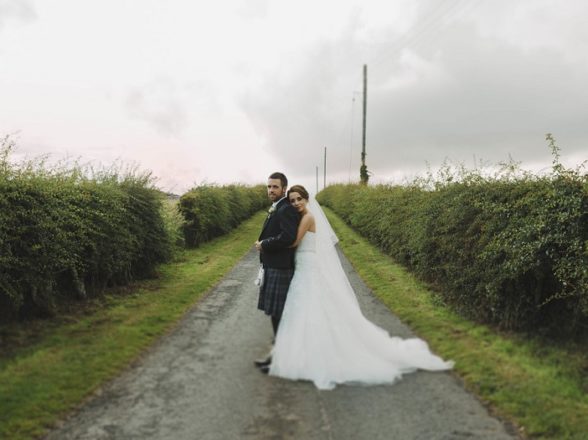 Braehead Shopping Centre in Glasgow might not be the first place you'd think of to go shopping for your wedding dress, but it's the proud new home of Scotland's very first David's Bridal store.
Chances are, you've heard of David's Bridal. You may have even visited via your telly while watching Say Yes to the Dress. It's the United States' largest bridal retailer, renowned for its beautiful, affordable wedding dresses which come in an impressive variety of styles and " importantly " sizes. So what's it actually like in real life? Team SWD visited David's Bridal in Braehead to find out.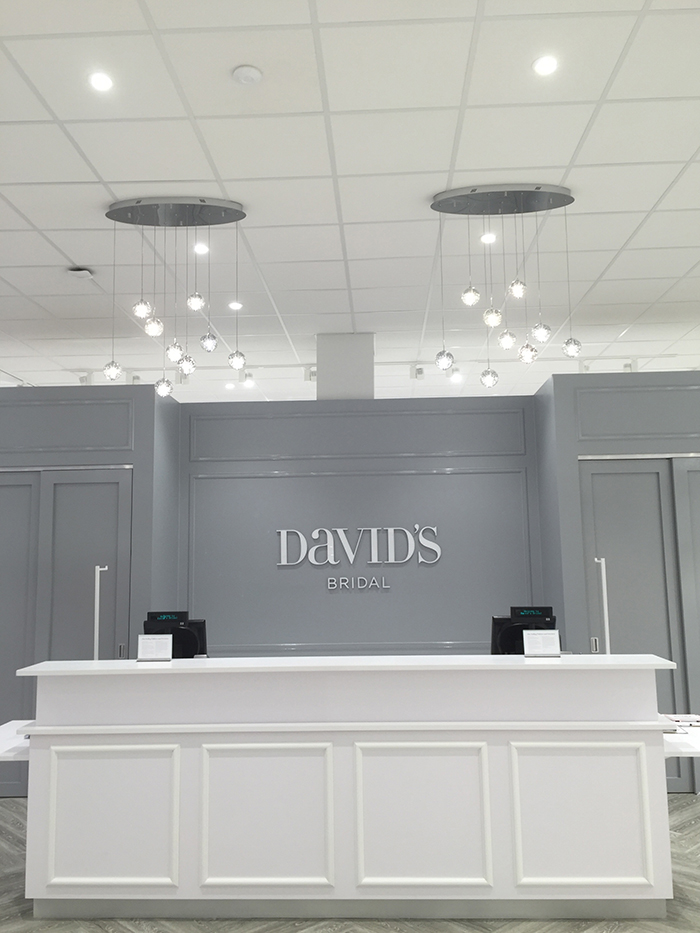 David's Bridal is situated in the outdoor part of Braehead's retail park alongside the likes of Next Home and Laura Ashley (as opposed to the indoor shopping centre).
The first thing we noticed when we stepped inside is how spacious the shop is: we're talking over 10,000 sq ft of gorge gowns! But it doesn't feel remotely like shopping in a vast warehouse " far from it. You enter into a reception area where you're greeted by a friendly member of staff and the shop is decorated elegantly in a stylish cream and grey colour scheme, lit by twinkly chandeliers.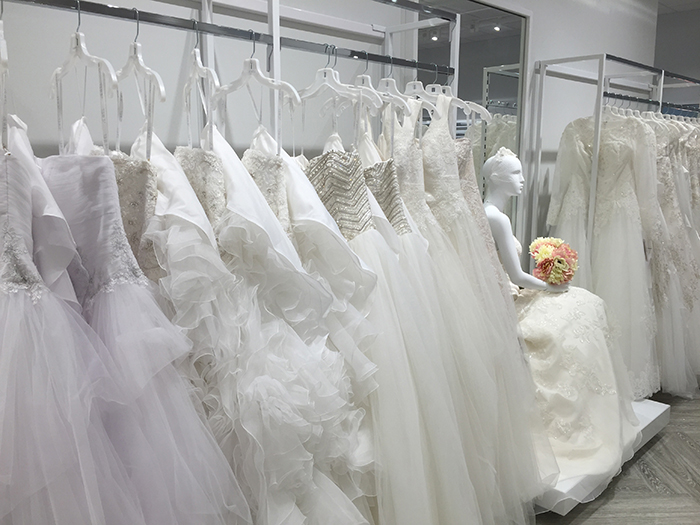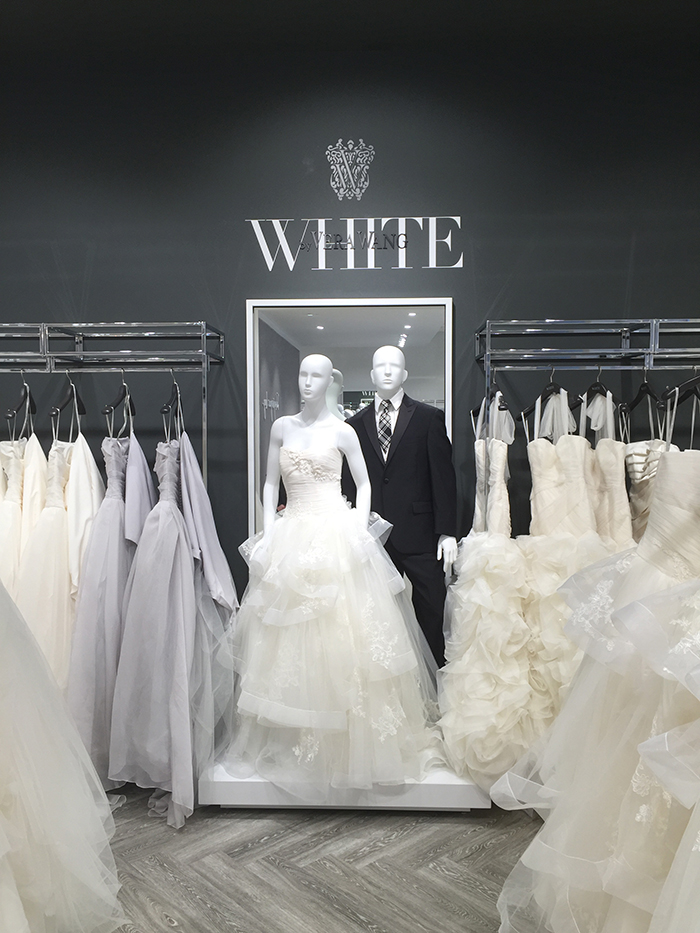 There are rails upon rails of amazing wedding dresses, all organised by designer. In addition to having its own label, David's Bridal Collection, David's Bridal has teamed up with world-famous designers such as Vera Wang, Zac Posen and Jenny Packham to create exclusive diffusion lines, which means you can get the high-end designer bridal look at a fraction of the usual cost. Plus, the shop has its own seamstress, which means you can get all of your dress alterations done in-house.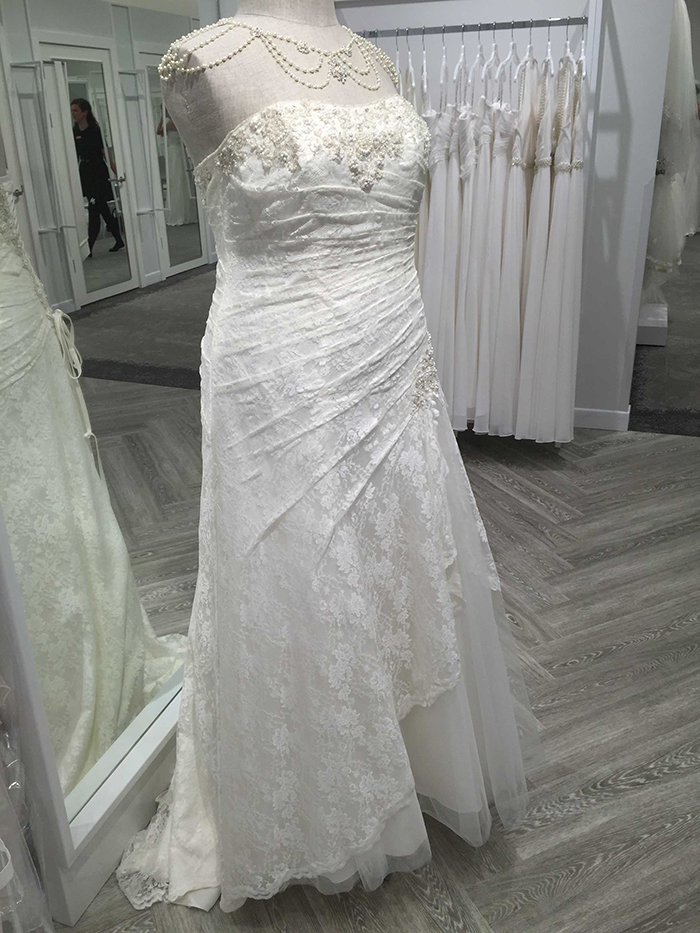 And you can forget the usual scenario of having to squeeze into a tiny sample size (or being swamped by a gown three sizes too big). Each dress is available to try on in several sizes " so you could theoretically buy off the rail and take it home that same day " and there's also a dedicated plus-size range to make sure there's something for absolutely everyone. You won't find any snootiness here; this is a shop that prides itself on making every bride-to-be feel warmly welcomed.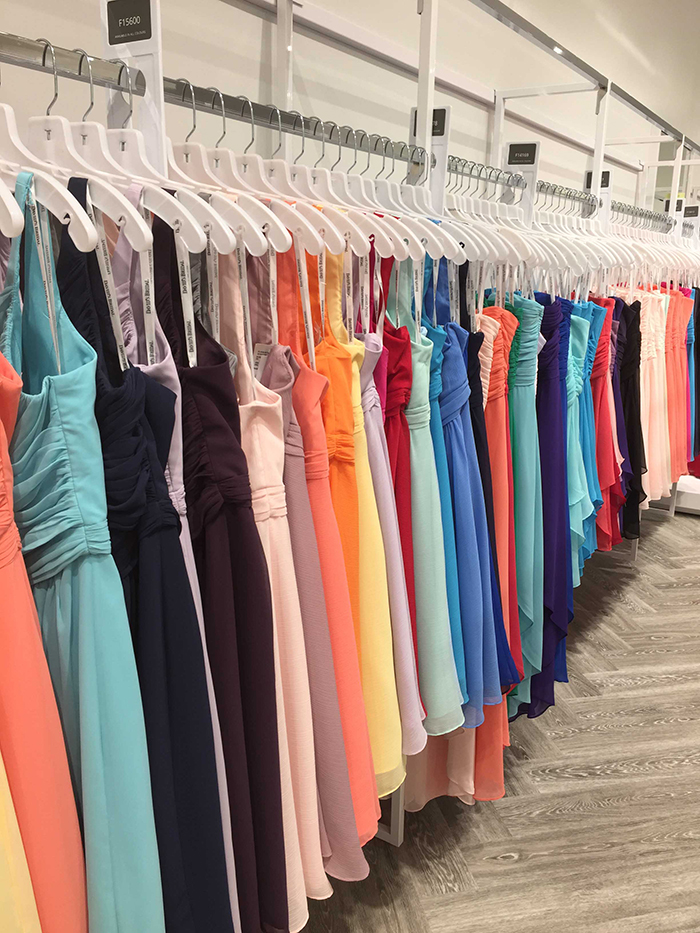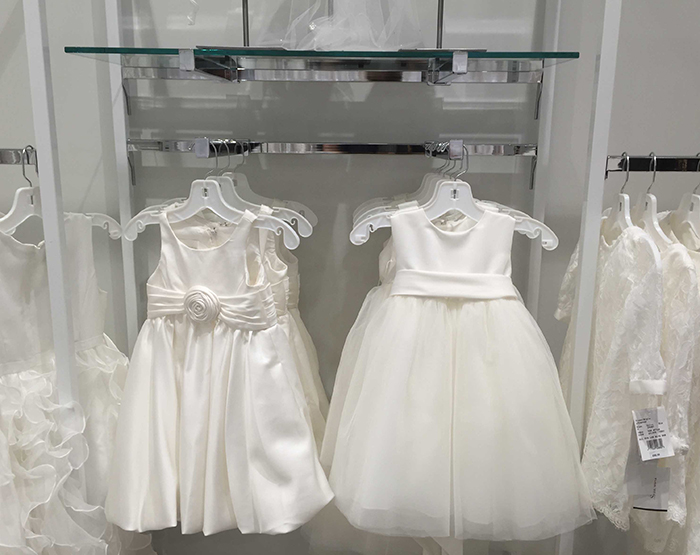 But this isn't just a shop for brides, oh no! David's Bridal also has bridesmaid dresses in every colour imaginable, the cutest flower girl dresses evs, and outfit options for modern, stylish mums.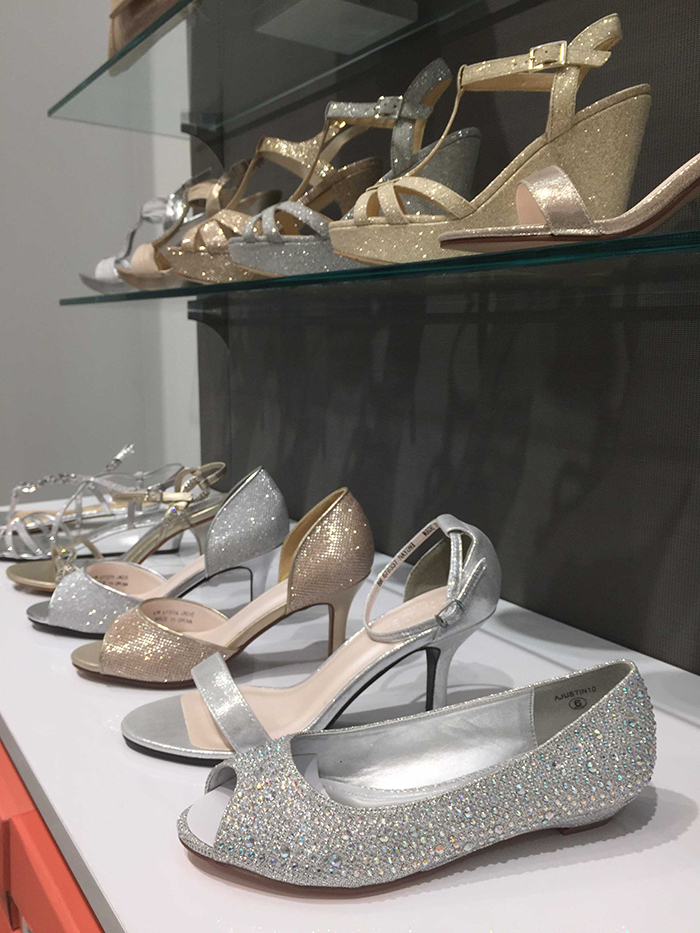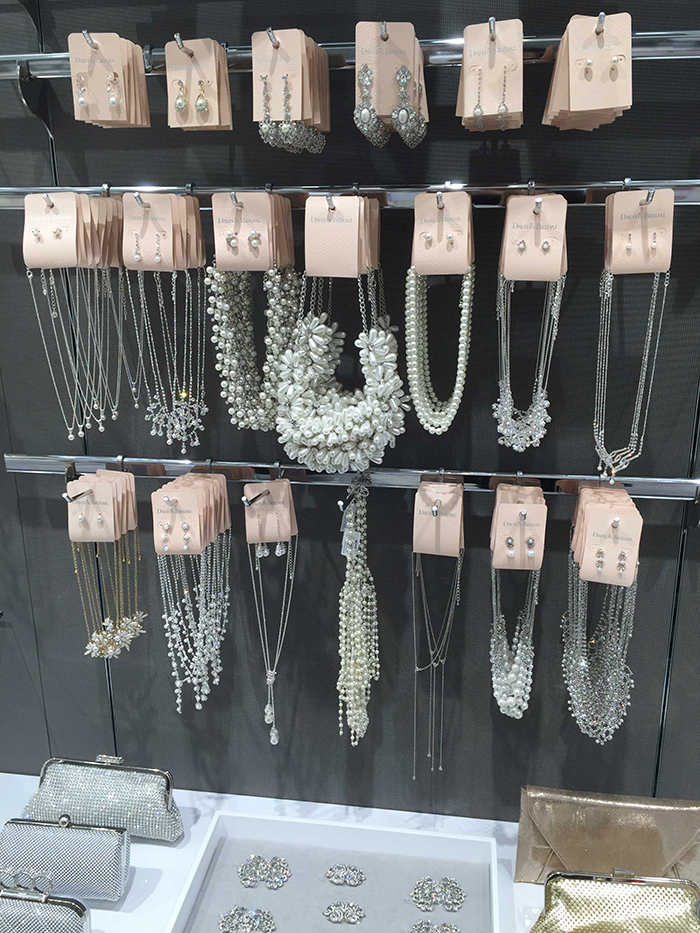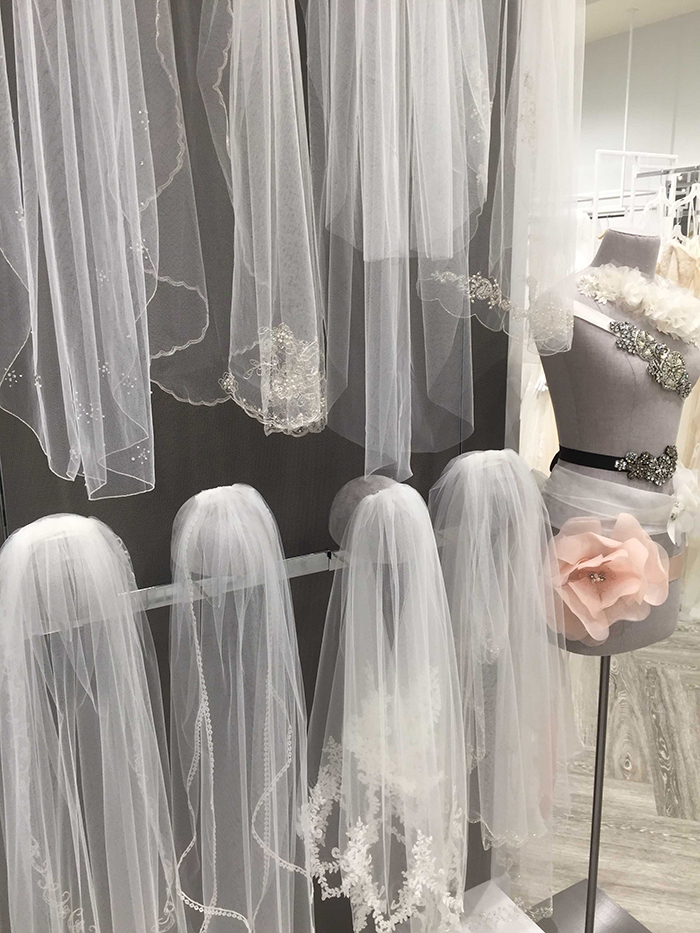 Then, of course, there are the finishing touches. Purse-friendly jewellery, shoes that run the gamut from glittering flats to towering heels, swathes of delicate veils and on-trend clutch bags. Our fave? It had to be this ˜Bride' hairband!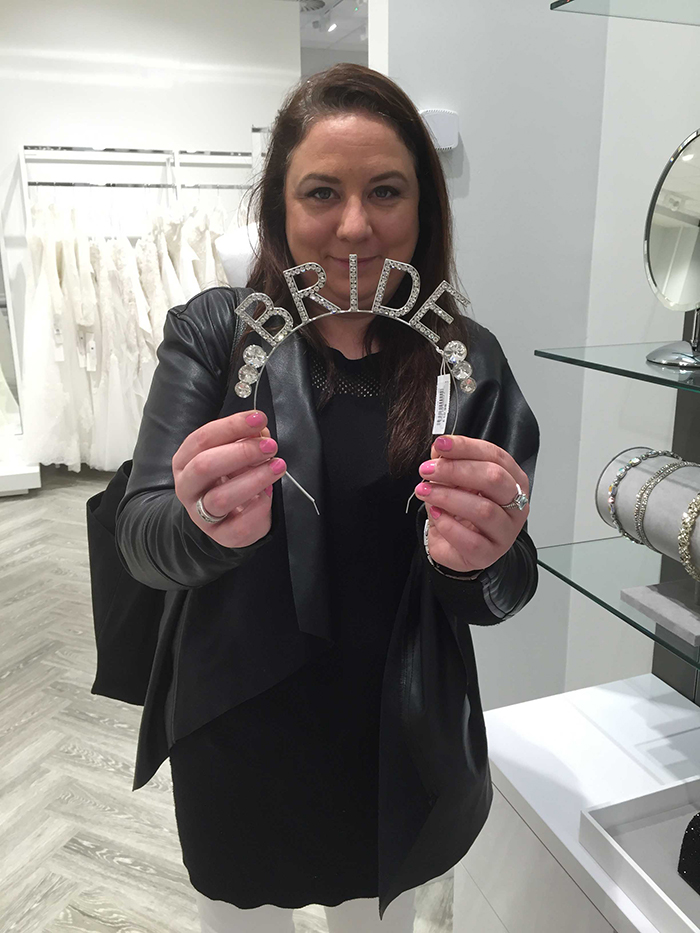 Rather unusually for a wedding dress shop, brides are welcome to pop in for a browse without making an appointment in advance. However, if you would like a dedicated appointment with a stylist, you should book ahead.
When you find the dress of your dreams, you'll get to ring the famous David's Bridal ˜wishing bell' and make a wedding wish. We were fortunate enough to be present when David's Bridal sold its very first wedding dress in Scotland to bride-to-be Carolyn Wyper, who ties the knot this summer. "The shop is beautiful with such a great selection," Carolyn told SWD. "It's great that it's got everything from the shoes to the jewellery, and the staff are brilliant!"
David's Bridal Glasgow Braehead opening hours are 11am until 9pm Mon " Fri; 9.30am until 6.30pm Sat; 10am until 6pm Sun. To book an appointment, call 0141 885 2121.