Spotlight On… Berta at Opus Atelier
The quiet village of West Kilbride became the centre of high bridal fashion this year as Opus Atelier opened it's doors to the public on 1st May. The sister boutique to Opus Couture, this salon specialises in high fashion designer gowns for Scottish brides who prefer red carpet glam to fairy tale princess. The demand […]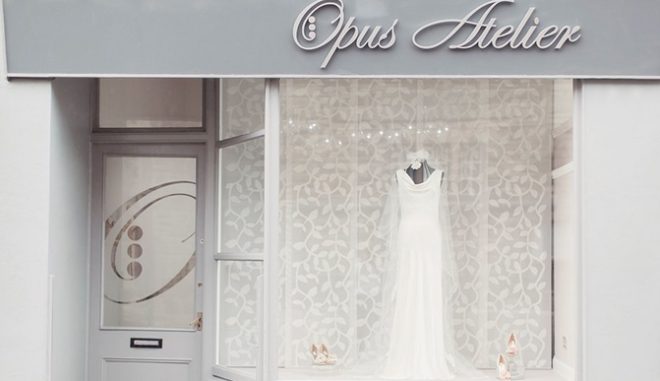 The quiet village of West Kilbride became the centre of high bridal fashion this year as Opus Atelier opened it's doors to the public on 1st May.
The sister boutique to Opus Couture, this salon specialises in high fashion designer gowns for Scottish brides who prefer red carpet glam to fairy tale princess.
The demand for these dresses was there, but how did the idea come into fruition for owners Stewart and Sharon McPherson?
FROM THE BEGINNING
"It all began in Los Angeles 2014," Sharon tells us, "when the chief designer for couture and bridal from Badgley Mischka asked me directly why I wasn't selling his designs. I couldn't give him a straight answer."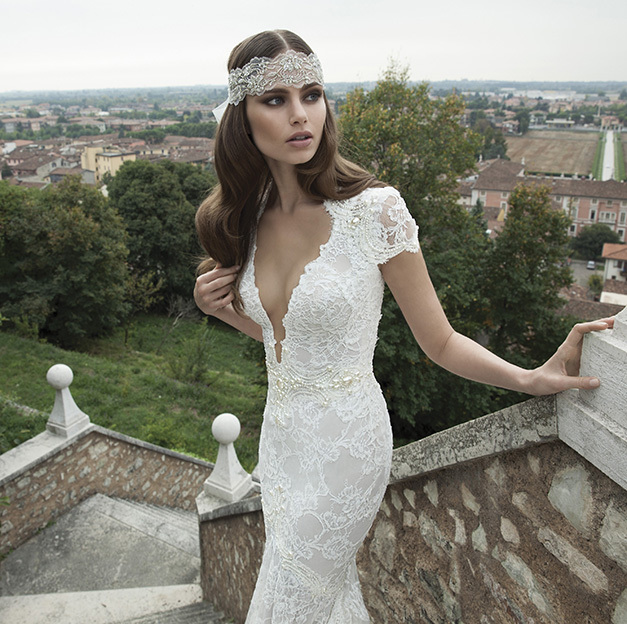 After watching and admiring bridal dresses from several top designers for many years, Sharon and Stewart decided that there was a gap in the Scottish wedding market for them, and seized the opportunity to fill it. The idea for Opus Atelier was born.
"Later in the year we travelled to New York Bridal Fashion Week and secured some other new designers, including Berta," says Sharon."There isn't another designer on the market with such original and distinctive designs, combined with a superb quality finish."
A BERTA BRIDE
Sharon says that a Berta bride is discerning with an eye for high fashion, who looks for a quality finish. "She's got to feel confident in her body," says Sharon."These gowns are so unique and different; they're at the forefront of bridal trends."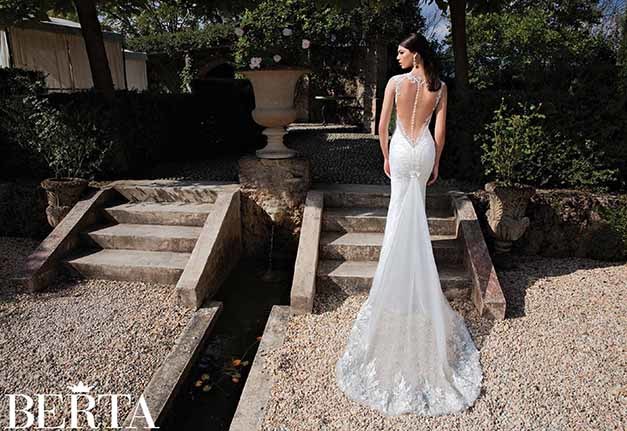 Berta's signature look is "sassy and classy"; you'll know a Berta gown as soon as you see it. The gowns themselves are very fitted to the figure and excel in quality " "they're so easy to work with".
"Every girl looks different in a Berta gown," says Sharon. "They take that bridal look to a new level."
STYLE AND CLASS
When I ask Sharon what her favourite Berta design is, she's stuck for words. "I couldn't possibly choose just one gown," she exclaims, "it's too difficult! Every dress looks different and amazing on the right girl " that's why the collection works so well."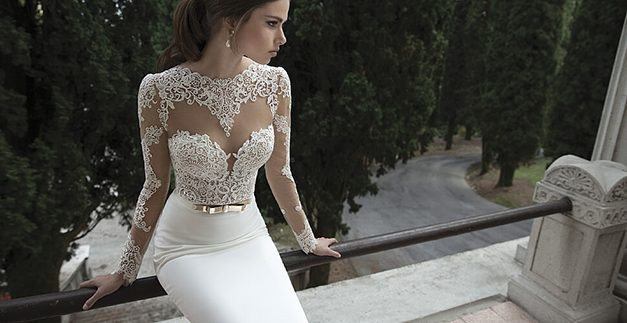 Pushed, she admits that she has a soft spot for style 14-04. "This dress suits a smaller framed bride. It has a shorter bodice length and higher cut soft fishtail, creating an elongated leg length," says Sharon.
Sharon is confident that Scottish brides will love Berta's designs too. "They're different with new innovative techniques and the brand are so forward-thinking with designs," says Sharon.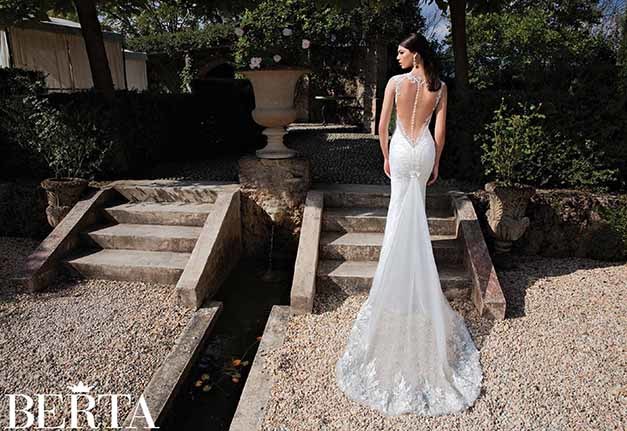 "Scottish brides are always on top of their game. They're well researched, aware of what's available to them and know what they like. We've got a country full of seriously fashionable, gorgeous brides-to-be who'd just love Berta."
Berta gowns at Opus Atelier are priced between £5,500 and £7,500. Prices available on request.