Spotlight On… Melle Cloche – The Bridal and Accessories Boutique
Sisters Jacqueline and Lisa Bell's bridal accessories venture started off small. Now, six years later, Melle Cloche is a one stop shop for brides and bridesmaids in Glasgow.
Jacqueline and Lisa Bell's bridal accessories venture started off small. Now, six years later, Melle Cloche – The Bridal and Accessories Boutique is a one stop shop for brides in Glasgow.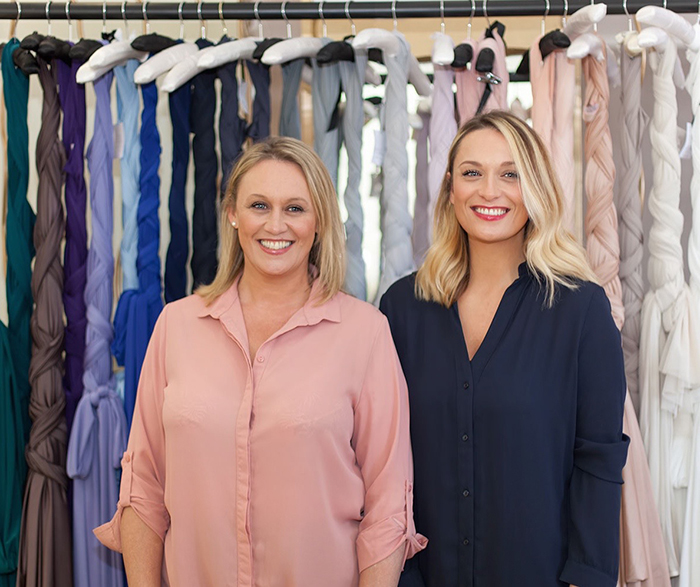 Sisters are doing it for themselves at Melle Cloche " The Bridal and Accessories Boutique. Siblings Jacqueline and Lisa Bell's venture started off as a small wedding accessories shop and has since grown into a thriving bridal boutique in the heart of Glasgow's Merchant City, offering brides and bridesmaids a selection of the best designers in the wedding world.
"Moving from just accessories to the boutique was a gradual process," says Jacqueline. "We've grown organically over a six year period; we feel as though we've earned our stripes in the industry, and hope brides have confidence in our experience."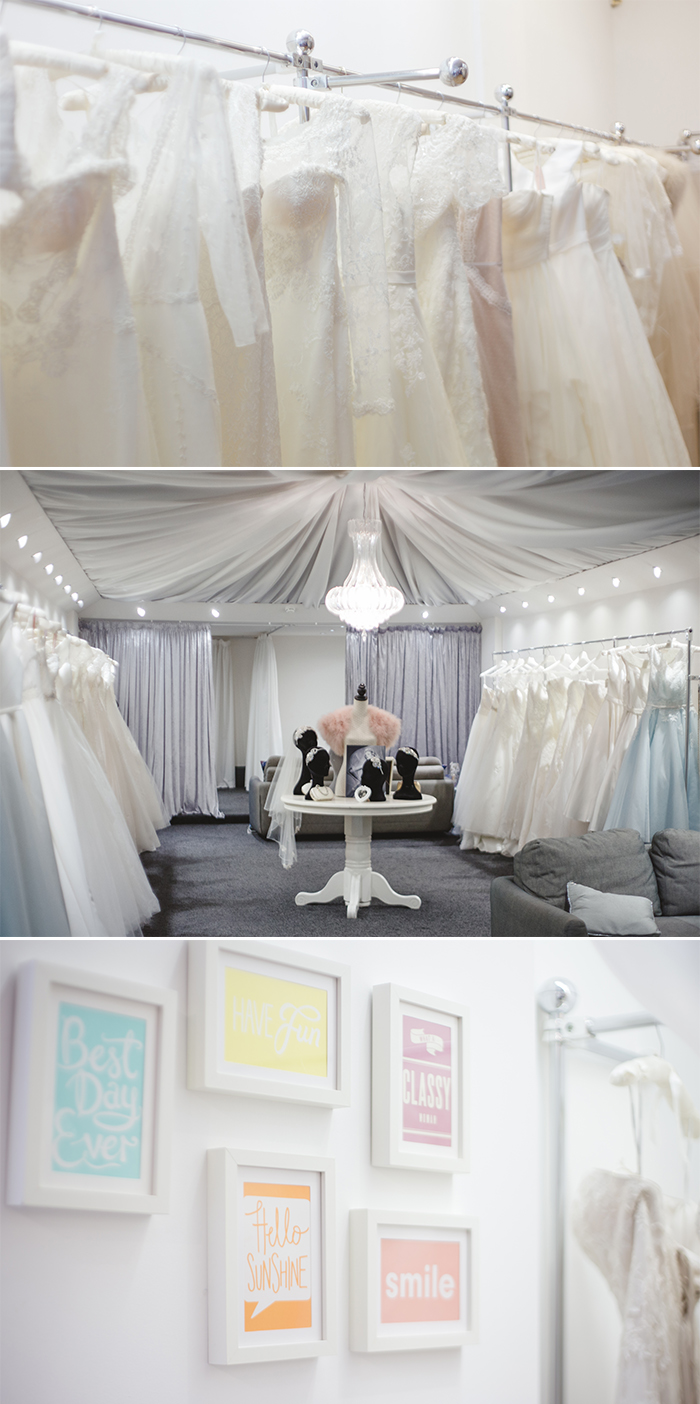 Their USP used to be ˜everything but the dress', but now they've shifted focus to providing the full bridal experience for customers. Lisa says that's their new aim.
"We really are a one stop shop for the bride, and her bridesmaids," she says, "because we have so much choice in the boutique. Our customers often buy their dress from us and go on to get their bridesmaids' dresses, shoes, veil, headpiece and jewellery!"
As a special extra service, brides who've bought their dresses can come back for a styling appointment, a dress fitting with the in-house seamstress who can alter the dress to suit each individual.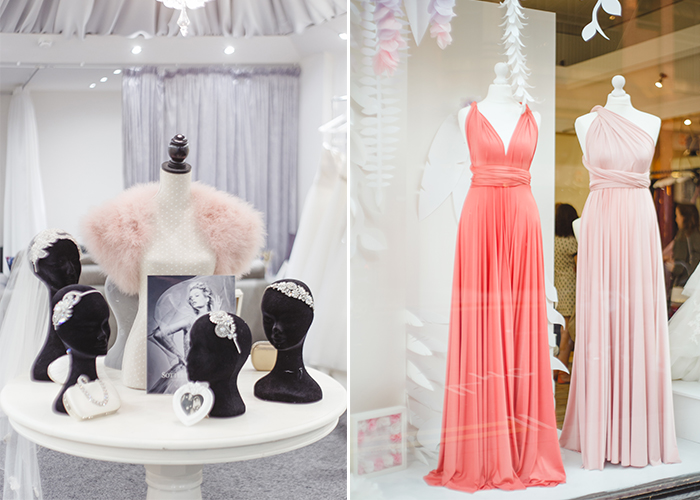 The sisters are always looking to accommodate their customers and keep their fingers on the pulse of what their clientele are looking for.
Recently, they took on a curvy range, a decision made purely off the back of feedback from brides who were struggling to get dresses in plus sizes which were also young and stylish.
"Seeing a fuller figured woman come into our shop and actually cry because she feels amazing in a dress she never thought she could wear is so inspiring and rewarding for us," smiles Jacqueline.
With a range of designers in-store, it's difficult to choose their favourites, but Lisa is a fan of Ti Adora by Alvina Valenta " "it appeals to the young, fashionable bride who's not looking for anything too traditional" " and SWD fave, Rachel Simpson. "We've stocked her shoes for years and each collection she brings out just gets better. Our brides love the styles, colours and comfort of her shoes," says Lisa.
Jacqueline is loving Sottero & Midgley, a real crowd pleaser for Melle Cloche with wide appeal. "The detail of the dresses and flow of the fabric is exquisite," she says. She also loves the bridesmaid range by Ghost London " there are 12 colours to choose from, and a style to suit all body shapes.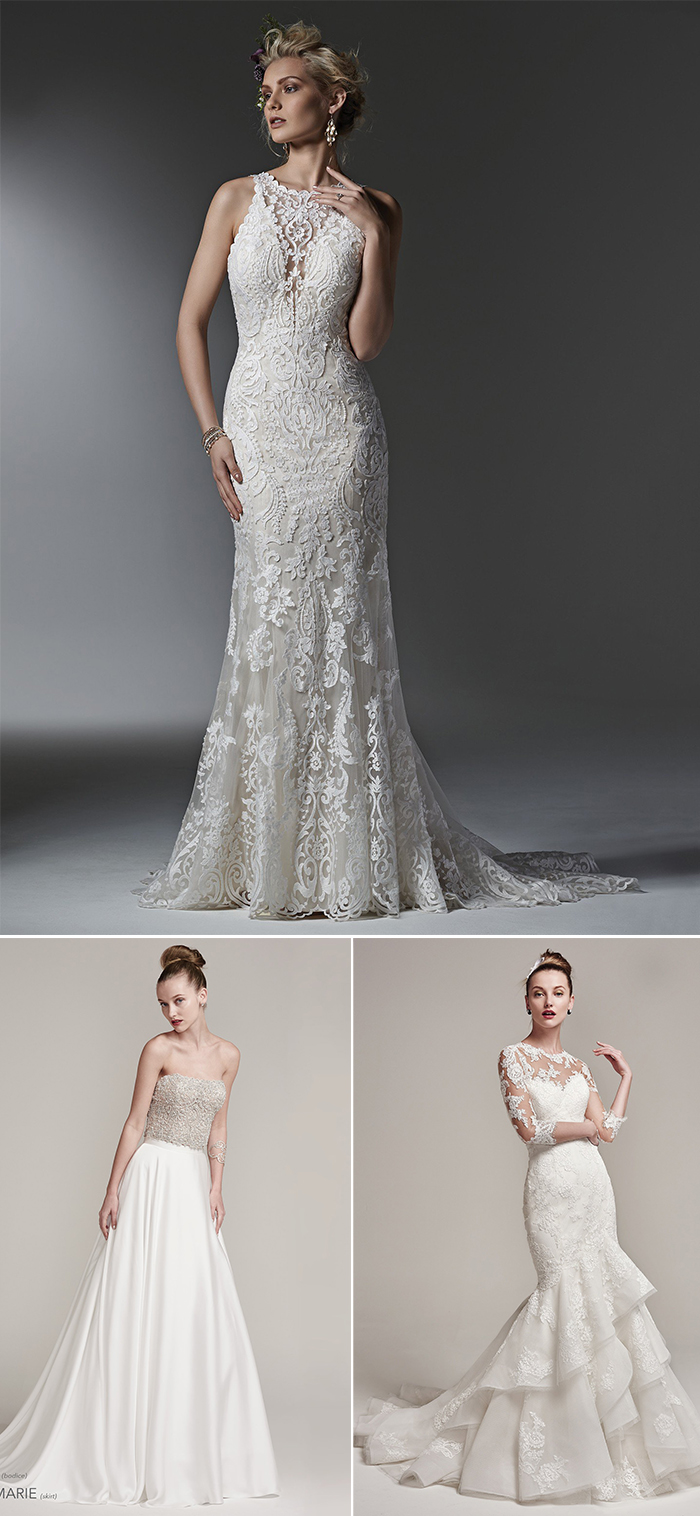 "We want to make the Melle Cloche experience as friendly and relaxed as possible," says Lisa. "I hate the idea of a bride feeling intimidated or rushed when they visit, so we make sure that they get the time to pick dresses they want to try on, and we can give suggestions on what we think would look good."
Lisa and Jacqueline both say that being part of a bride's dress experience is a real privilege. "It's a bit of a cliché but helping someone pick their dream dress is so special," says Lisa.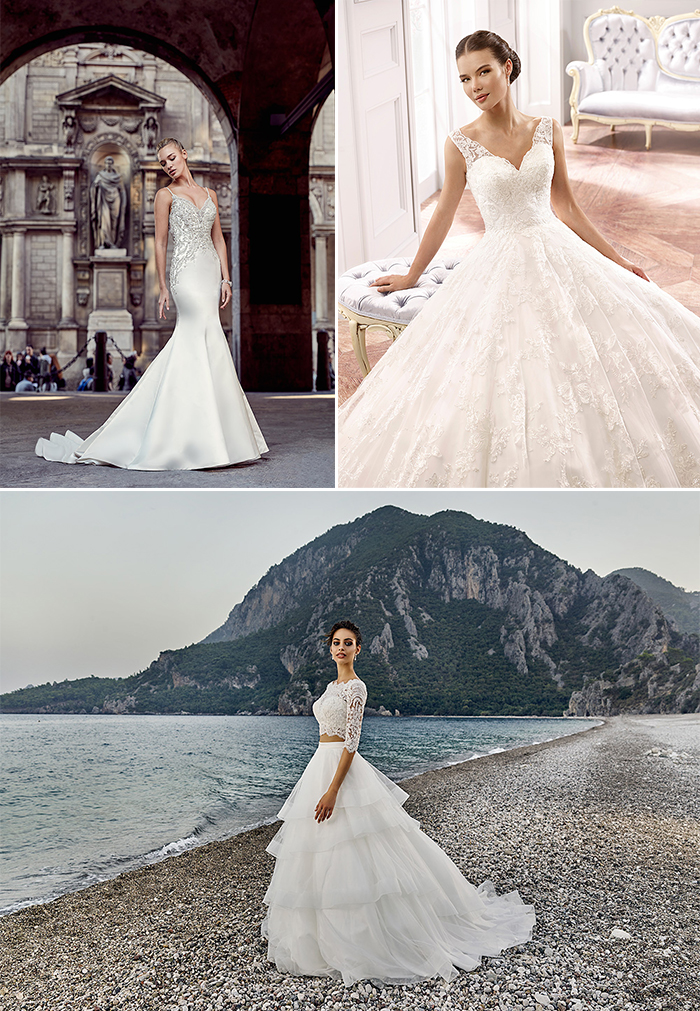 With such a successful business and a wealth of experience under their belts, what does the future hold for Melle Cloche? Jacqueline says that they won't be taking their eye off the ball anytime soon.
"It's vital that we're constantly looking at designers, styles, trends and price points and keeping up to date with what our customers want," she says. "We're excited to get new designers like Italian label Eddy K and the beautiful Badgley Mischka Belle in the store later this year, and have some fabulous designer weekends, trunk shoes and events planned too. It's all very exciting!"
Designer Sample Sale at Melle Cloche " The Bridal and Accessories Boutique
Saturday 17th September
Here's your chance to snap up a stunning designer gown at a discounted price with dresses by Lusan Mandongus, Sottero & Midgley, Alfred Angelo, Callista, Ti Adora and Louise Bently.
For more information, email hello@mellecloche.com or call the boutique on 0141 2374423.
Connect with Melle Cloche¦
Send an enquiry | Facebook | Twitter | Instagram | Pinterest