Real bride: We booked our videographer Capercaillie Films before finalising our venue!
We're loving the film of this couple's Harry Potter themed wedding!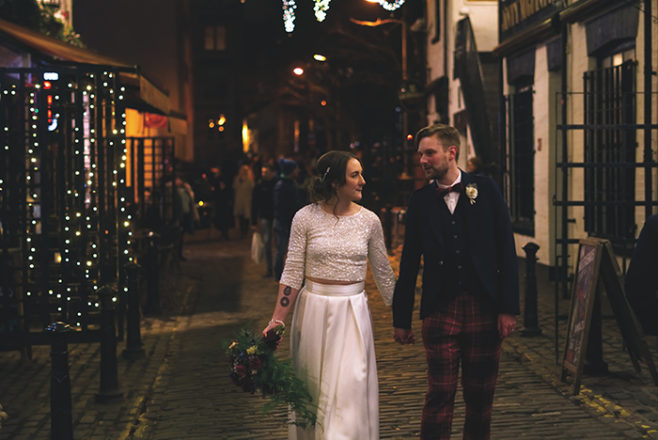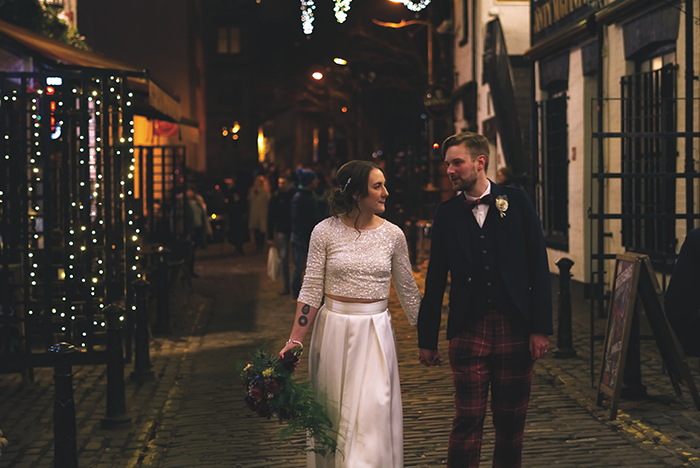 There's one thing about wedding planning that's undeniable – every couple will have different priorities. For bride Kate and groom Glen, booking videographer Capercaillie Films came first, before they'd even finalised their venue!
We sat down to hear more about their gorgeous big day and why finding the right videographer was so important to them…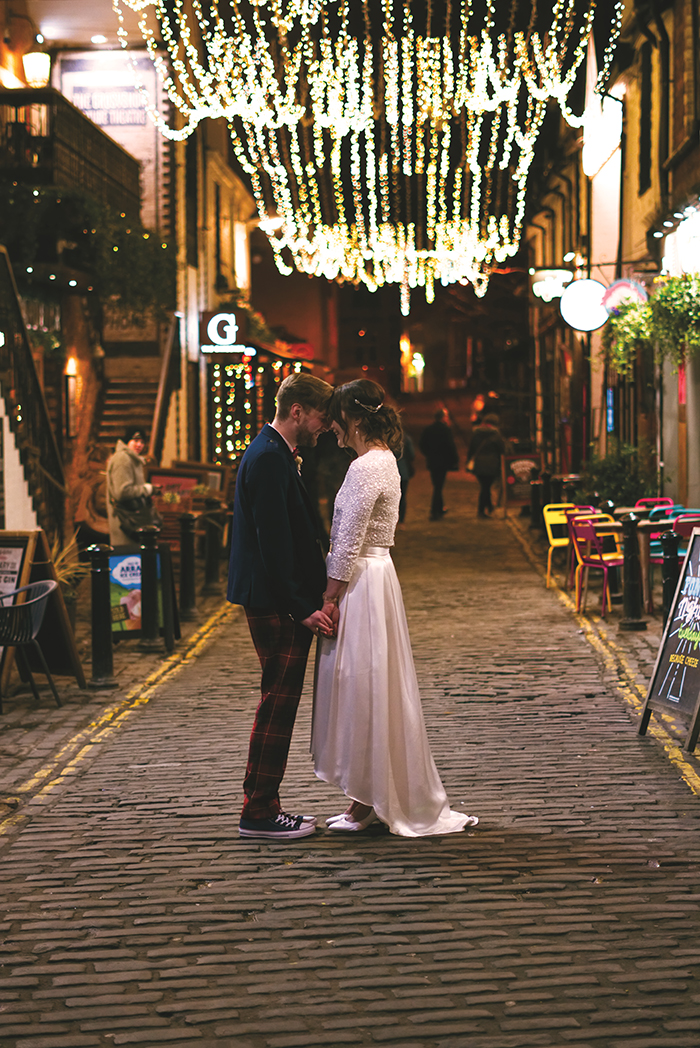 "Our first priority was music and the videographer. Being a musician myself, there's an expectation that you're going to have an excellent band and for both of us it was really important to capture the day, as we'd been told by many that it would fly by. We actually booked band BrotherMan and videographers Capercaillie Films before we had finalised the venue!
We were looking for a modern, cinematic feel with our video. Having searched online and watched a few videos from many Scottish videographers, Capercaillie Films really stood out. They're storytellers, managing to capture someone's special day in such an intimate but non-intrusive way. Watching their films, I could really feel how the bride felt, even in those few minutes.
When we met with Colin and Shona they were so relaxed and professional, exactly how you want your suppliers to be on the stressful lead up to your big day, and were able to offer us lots of options. We decided on what was important to us and created an excellent package that included a feature film, the full ceremony and the speeches – all the best bits! Colin also made a 1 min video for my Instagram as I don't have Facebook.
We had a very intimate humanist ceremony with only 15 guests on the mezzanine of Oran Mor.
We wrote our own vows and told our story through our celebrant, Pamela Clocherty, and we also took part in a hand fasting (using Hufflepuff and Ravenclaw chords made by myself) and ring warming, both really special moments. Glen is known for being a "wee bit clumsy" so when he dropped my ring it couldn't have been more perfect!
The venue was beautifully decorated with candles, rose petals and other greenery which gave it a magical feel. Glen and I decided on a subtle Harry Potter theme so we had gold "Felix Felicis" good luck potions as our favours and the gold and blue of Hufflepuff and Ravenclaw was sprinkled around the venue.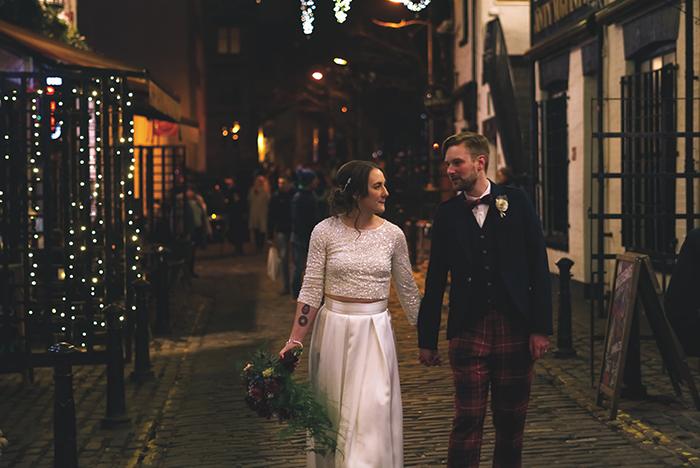 At 5.30pm, 150 guests joined us in the Auditorium for a drinks reception with music from Ginny and the Tonic and the first of our two buffets. Glen and I had our first date at Tantrum Doughnuts so it felt fitting to have a doughnut wall covered in our favourite flavours! All the sweet treats were demolished by the end of the night! It was at this stage of the day where we did the speeches. My Dad, Glen and best man Lewis did an incredible job.
At 8.30pm our final guests arrived, taking the total to about 220 – this is when the party really took off! Glen and I cut the cake, danced to "Real Love", and then invited everyone up for the Goofy Movie classic "I 2 I"- quite niche but it went down a storm even with those who didn't know it. Going from intimate ceremony to massive party suited us well, I would highly recommend it!
On the day Colin from Capercaillie Films was brilliant, you could barely tell the cameras were there. He arrived for the bridal party getting ready and was there right through to our first few dances. I was amazed at all the moments he managed to capture considering how inconspicuous he was. Needless to say the finished product was absolutely amazing – I cried tears of joy and so did my husband! The venue looked spectacular and I was so pleased to see everyone really enjoying themselves.
I would definitely recommend it. Being able to watch your special day back again and again is something you'll never get tired of. It's extra special for us because we can show our evening guests our ceremony, and they get to experience it like we did. A video is also great because you get to see your day from a different point of view, including parts of the day you would have missed completely had it not been on film. Seeing your friends and family enjoy the day that you've spent months organising and agonising over just proves that it's totally worth it."
Watch Kate and Glen's wedding highlights…
Booking Capercaillie Films
Husband and wife team Colin and Shona loved their own wedding film so much they decided to start their own wedding videography company, and so Capercaillie Films was born.
Their passion for storytelling is clear to see in their beautiful, cinematic wedding films, and their focus on capturing each wedding day as discretely and naturally as possible has proved a hit with couples.
You'll start with a basic package (including a Highlights Online and Feature Film, presentation USB and wooden presentation box) and then you'll get to choose from a variety of optional extras to get the coverage and wedding film you want! Colin and Shona will help you figure out what's best for you.
t. 07749669086 | e. mail@capercailliefilms.com