Plan your wedding under one roof at Top Floor Studios, Dundee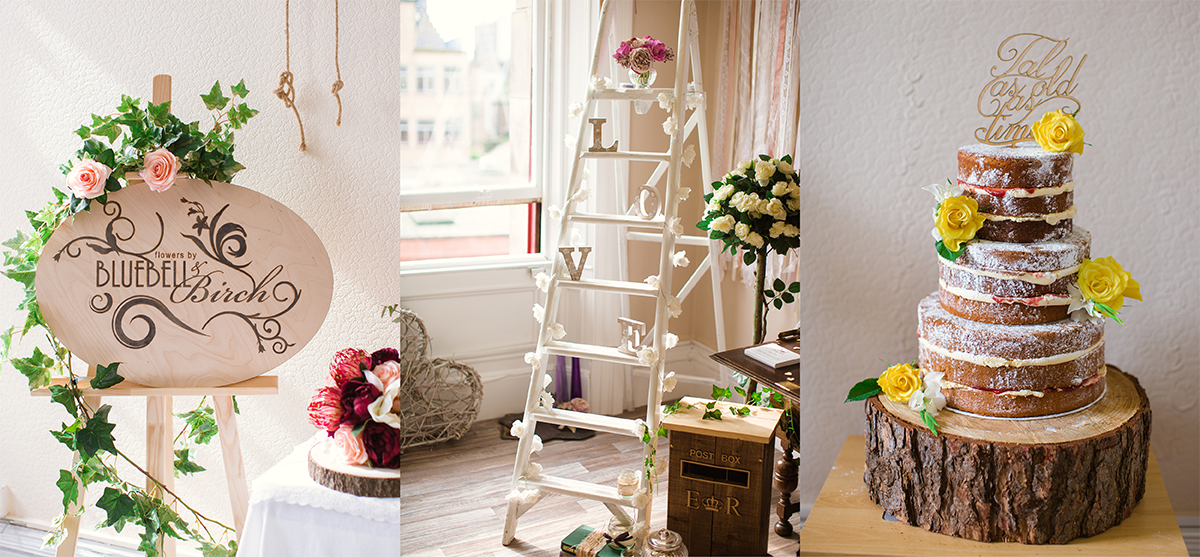 Top Floor Studios in Dundee is not your average wedding fair. Home to some of Scotland's most talented wedding suppliers, you could plan your whole day under the one roof.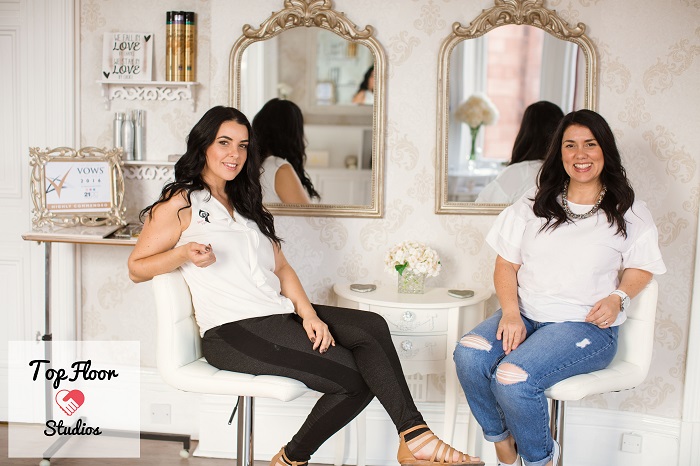 Founder and owner at Hair Ups Mandy (left) with her sister
IMAGES | Photography by Emilie
Are you worried about finding the best Scottish wedding suppliers for your big day? There are so many to choose from, you could spend hours researching and visiting them before you find the right ones for you. What if you could visit them all under one roof?
Top Floor Studios in Dundee want to make it easier for couples to discover new suppliers, and have created a lovely, bright and airy space in Dundee city centre on Bell Street, where couples can make appointments and meet for a chat with individual wedding suppliers all year round.
We speak to owner of Hair Ups and founder of Top Floor Studios, Mandy Breen, to find out more about her exciting new venture.
ALL TOGETHER NOW
Top Floor Studios was born out of necessity; Mandy's bridal hair business was growing steadily and her mobile business was outgrowing itself, so she went on the hunt for permanent premises.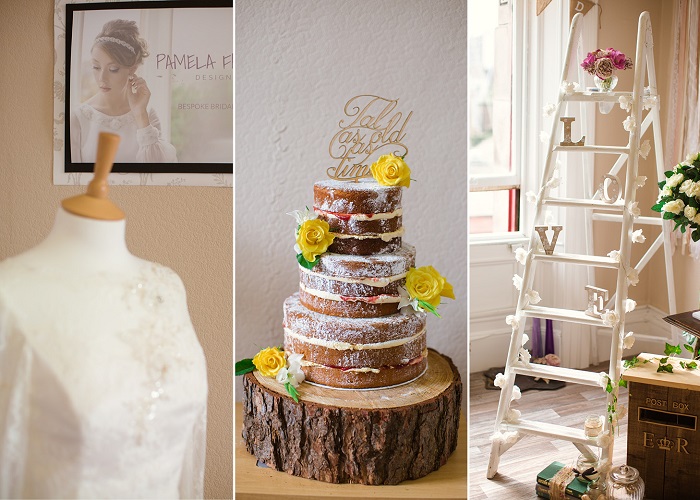 "I found the perfect place in the perfect location. The problem was, it was huge! Far too big just for me. So I got to thinking, maybe I could work with other Scottish wedding professionals to really use the space to its full potential, and help each other out in the process," explains Mandy.
Mandy then invited a few industry professionals who she'd worked with to set up in the space, and before she knew it, she had a real collective of wedding suppliers ready and waiting for couples to book a visit!
MAKING IT EASIER
"It can be hard for couples to know where to start when they embark on their wedding planning journey," says Mandy, "So we give them a pretty good place to do that! Why should they have to wait on wedding fairs to come around to start looking?"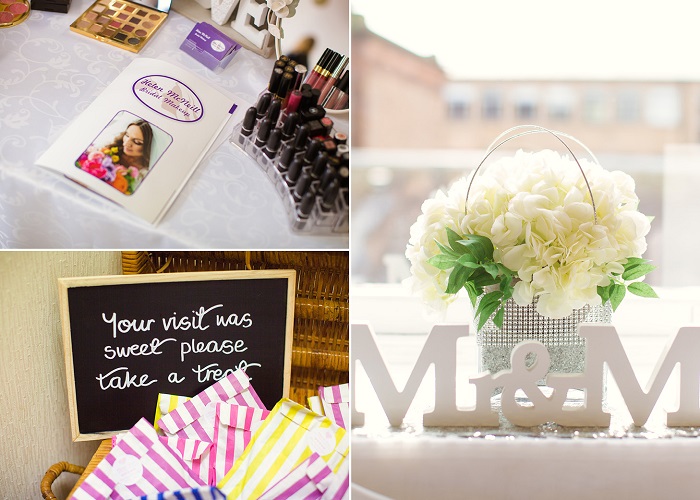 IMAGES | Photography by Emilie
Couples can set up one-to-one appointments with a host of wedding suppliers, at a time that's convenient to them. They can then come into Top Floor Studios to meet and chat with them in a comfortable environment.
Some of the fantastic suppliers include:
Thistle Pipping Central Scotland
Boothy and the Geek Photo Booths
… and more, including photography, videography, stationery, event hire, pipers, cakes and jewellery.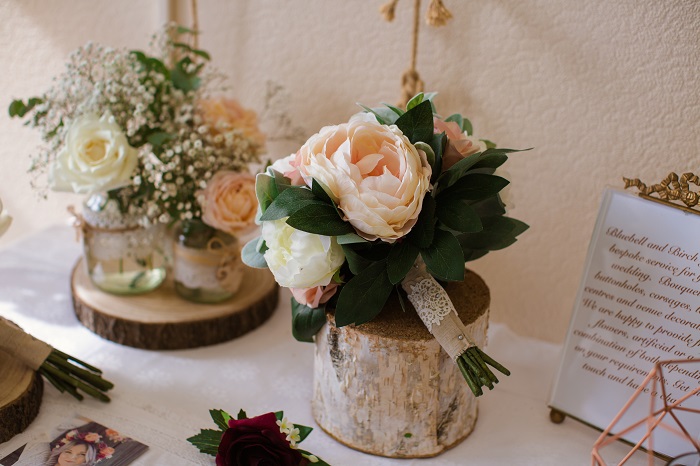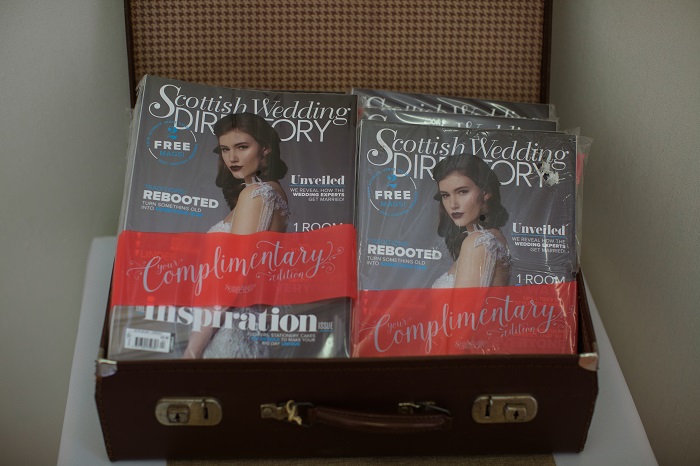 THE FULL EXPERIENCE
Top Floor Studios plan is to make the experience more like a walk-in wedding, which changes with the seasons. This is not a typical wedding fair; you don't have to worry about the small talk and bags full of unwanted flyers and cards. Who you meet, and when you meet them, is entirely up to you.
"We have a relaxed seating area where couples can sit down with suppliers and have a chat too," says Mandy. All you have to do is contact the supplier that you're interested in directly to arrange a meeting.
Mandy also has her hair studio in the premises, where brides can come for trials and try on a selection of tiaras by Greypuss Jewellery.
The open day in September had a great turnout and Mandy says that the collective is planning on lots more events in the coming months.
Make sure you Like Top Floor Studios on Facebook to keep up with the latest news and events!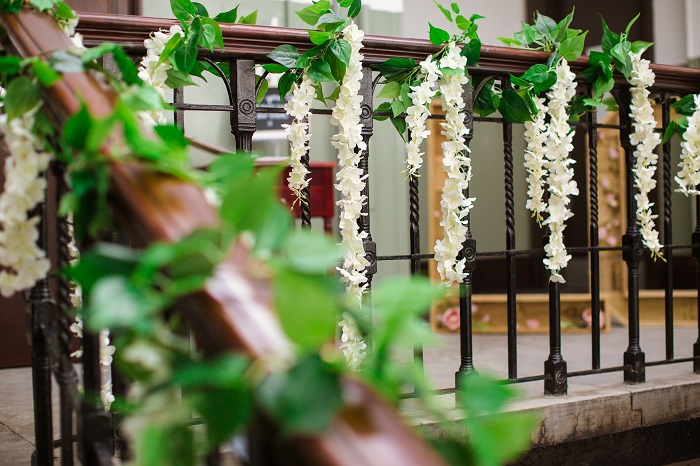 Why not Book a Look at Top Floor Studios?*  
All visitors will receive a complimentary copy of SWD!
*Fancy having a chat with a supplier at Top Floor Studios?  Simply contact them directly to arrange an appointment.*