Spotlight On… June Brides Glasgow
June Brides Glasgow celebrate their 27th year in business with an exciting refurbishment of their bridal boutique.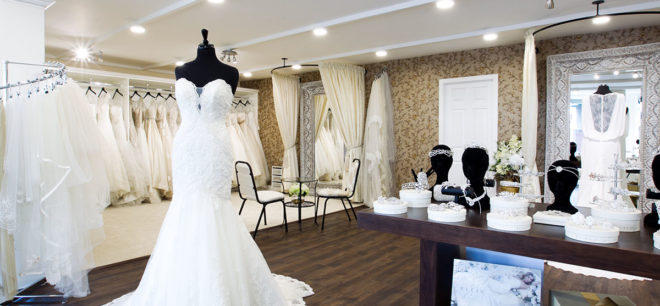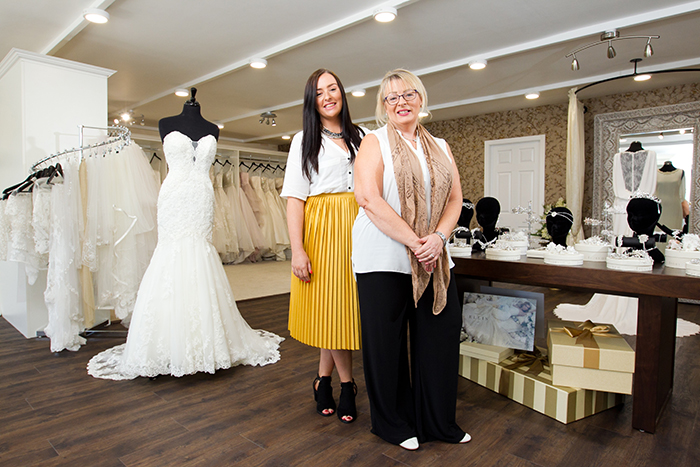 Since their 1989 beginning, it's safe to say June Brides Glasgow has changed greatly through the years. Starting out as a small hire shop, the business is now in its third generation, owned by mother/daughter duo Carol Anderson and Hollie Barclay.
"We are one of Glasgow's longest established bridal shops, celebrating our 27th year," they tell us. "We constantly adapt our business to suit bridal trends and our client's needs including privacy, layout, design and appointment requirements. This helps us stay ahead of the game and makes us a must-visit bridal boutique."
Having just completed a full shop refurbishment in August this year, the popular boutique even changed their opening hours in-store to help brides-to-be to have the most enjoyable visit possible, offering three late nights a week and extending each consultation to an hour and a half.
"This involved six months' worth of planning to design and create the spacious layout and luxury surroundings we felt were a must to create the very best experience for our brides," says Carol.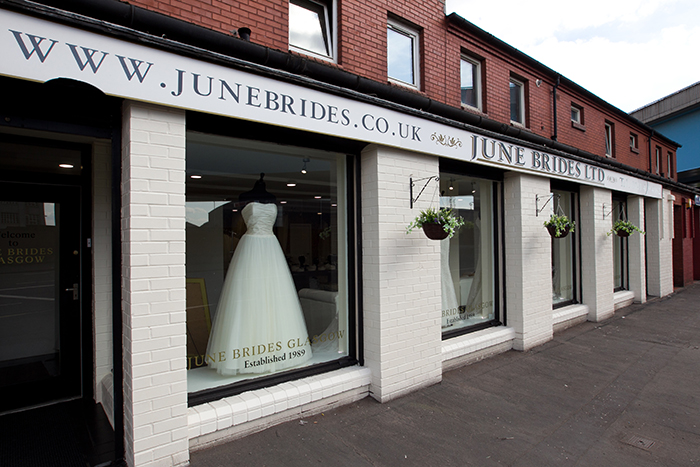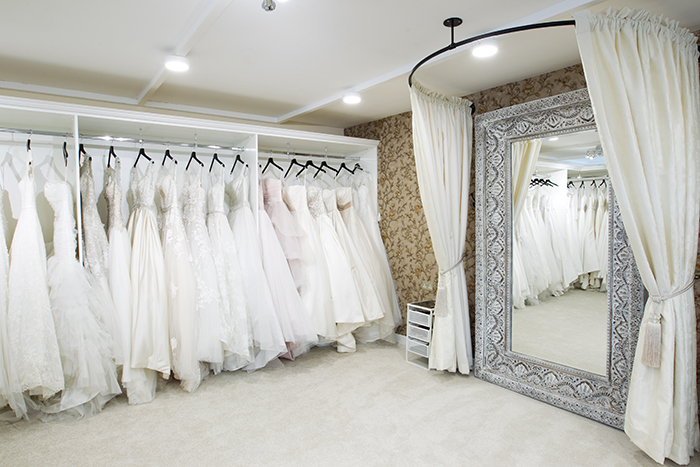 [BOUTIQUE IMAGES: ANDREW CAWLEY AT THE SUNDAY POST]
Ensuring only the best for their brides-to-be, there are now two private bridal areas with seating for the bride and her guests to relax in while they find the perfect gown alongside a full accessories area, something which has been greatly received. "The reactions from our brides past, present and future have been outstanding! They loved seeing the step by step changes and of course the final outcome!" says Hollie.
Understanding the certain level of traditionalism which comes with bridal shopping, the June Brides expert team is always on hand with their extensive knowledge in design, fabrics, structure and fit.
"We appreciate all our clients are unique and so is their time with us. For any bride choosing their bridal gown it can be quite a stressful and daunting challenge. We are on hand to eliminate her fears and put them at ease," Carol and Hollie agree.
One of the most important parts of their job is finding the perfect shape to suit each bride, accentuating and highlighting their best features, something the bridal team excel at. "Together, we will simplify the choosing process and make it very enjoyable as this is a very important part of their bridal journey. With our beautiful boutique, luxurious surroundings and exclusive gowns, we are sure to fulfil and exceed their expectations."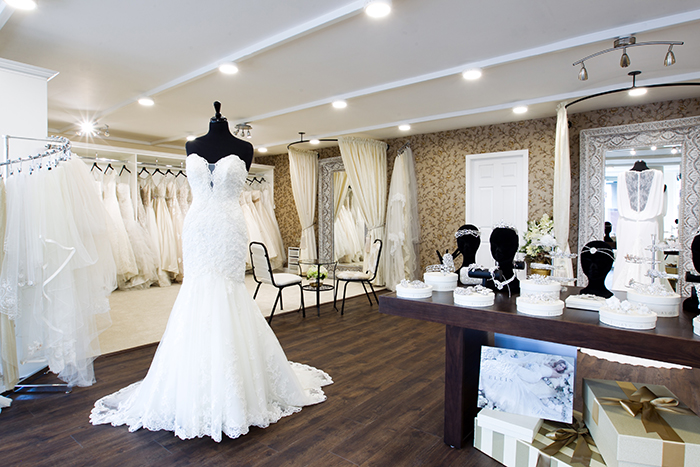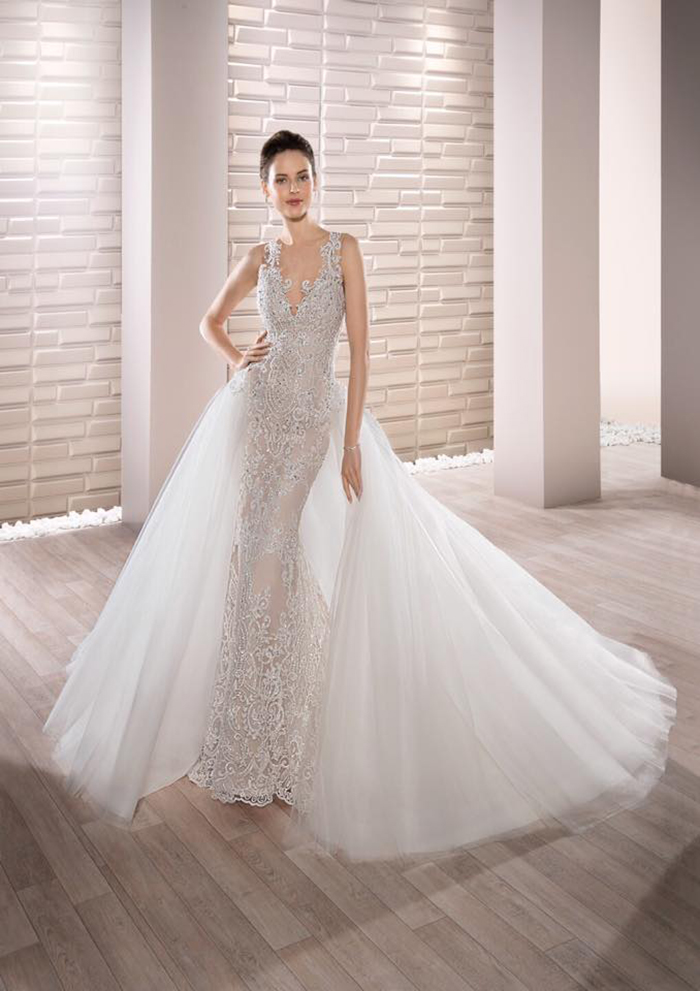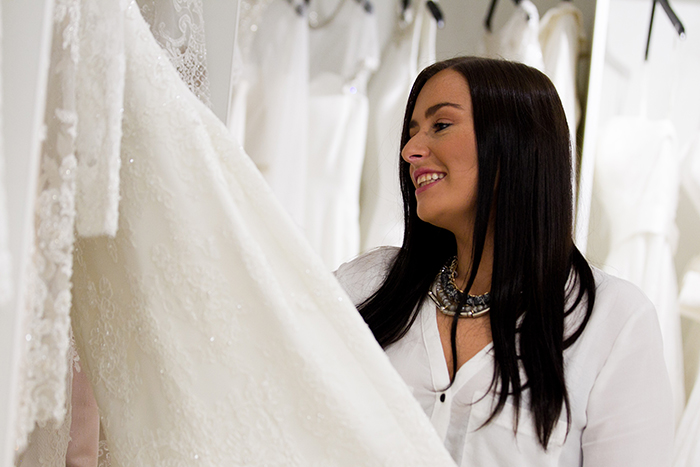 When trying to pick their favourite gown, Carol and Hollie admit it's a hard choice. "Our designer collections vary so much that it is difficult to pick just one!" A particular stand-out for the pair are the Demetrios gowns, a designer which has been exclusive to June Brides for so many years now. "Their intricate hand beading and cutting edge designs set them apart for the norm and make them a must-have in store," they explain.
Another firm favourite is Ivory & Co. "A beautiful designer that focuses on timeless classic styles and exquisite fabric choices. Empress silk satins and chiffons make these gowns stand apart from the rest, with full customization available."
Speaking to the wedding duo, it is clear to see the passion they put into sourcing the collections available in the long-standing boutique.
"So much thought is involved when choosing our new collections, focusing on current trends, covering all aspects of style, detail and budget and all with our clients in mind," Hollie says.
Amongst the new additions for 2016/2017 include leading designers Lusan Mandongus, Amare Couture, Casablanca and Ida Torez, ensuring an exciting offering of diverse and unique looks for brides-to-be.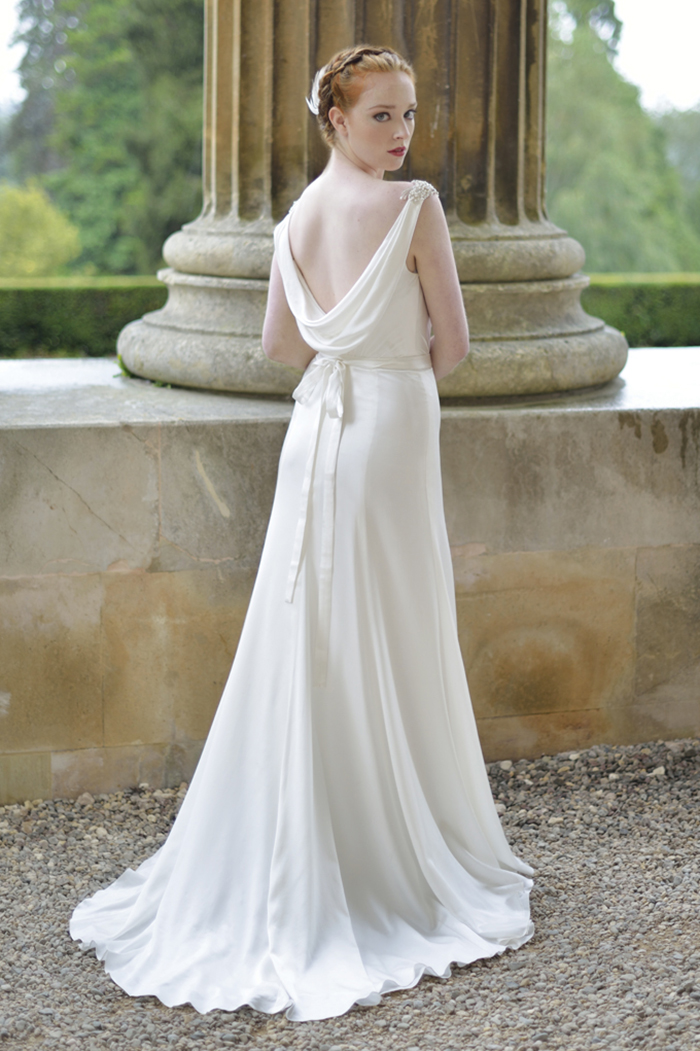 It seems June Brides' customers love the extensive range of designs too, with many proving extremely popular.
"There isn't just one gown in store that is a best seller as our collections and clients are so diverse. However, our Ellis Bridal & Demetrios Platinum collections are very successful for us," says Carol. It's clear to see why with both collections bringing the ultimate in bridal luxury; fabrics, detailing, design and construction are key. "Our brides instantly fall in love with these gown," she adds.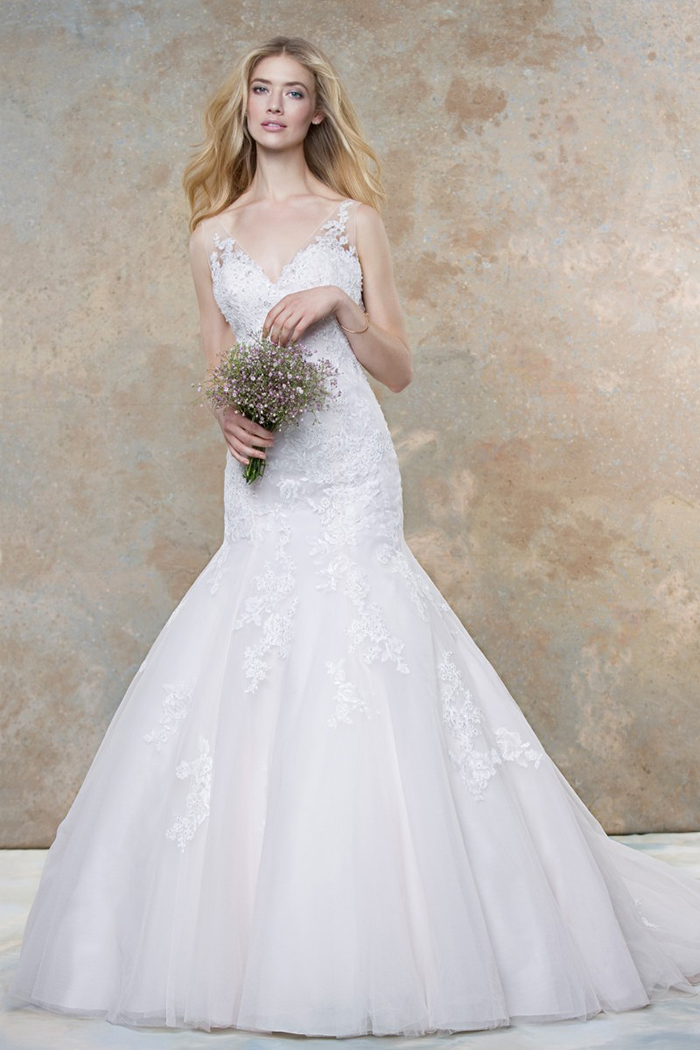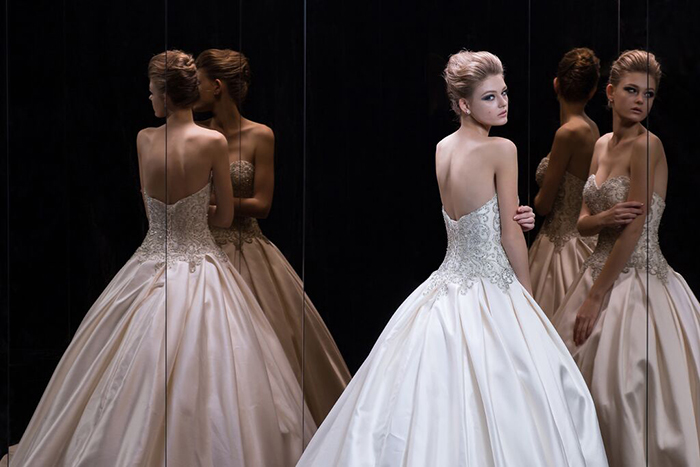 Although the bridal gown may seem the focus, Carol and Hollie say it's not just about simply picking a dress.
"It's about having an amazing, relaxed experience looking for that one gown that gives you ˜that feeling'," says Hollie. "When brides have that moment in store it is truly magical! The buzz and excitement on their face is infectious."
Not only this, but the boutique also presents the bride with her very own Bridal File when she finds her perfect gown. "It provides all the key information she will need, from bridal accessory evenings in store, experts in alterations, aftercare of her bridal gown and bridal box and dry cleaning services."
So, after all these years, what do Carol and Hollie think has kept June Brides going from strength to strength?
"We have the best job in the world! Getting to spend every day doing something we both love and feel really passionate about; we are not only mother and daughter, but best friends and I think that what makes us such an amazing team," they smile. "We both have the same drive, energy and commitment."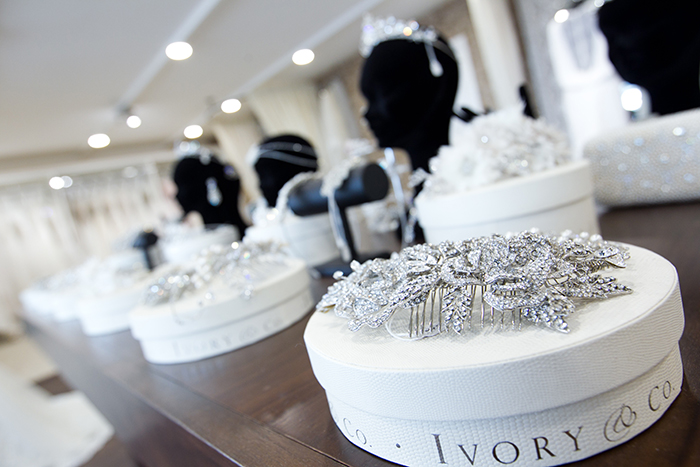 For more information, email info@junebrides.co.uk or call 0141 429 4162.
Connect with June Brides
Send enquiry | Website | Facebook | Instagram