Find your perfect Ayrshire wedding venue at The Carlton Hotel, Prestwick
Looking for a wedding venue that's beautiful, versatile and great value for money? The Carlton Hotel has all of that, and more.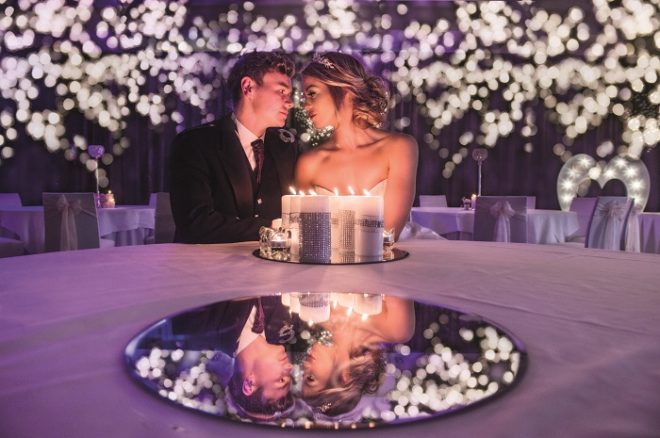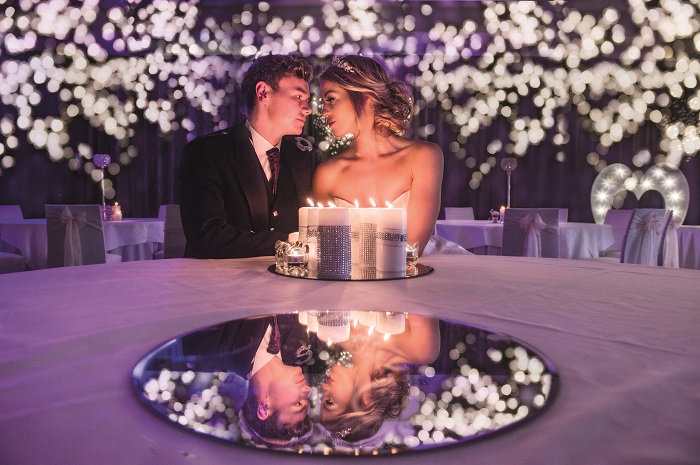 Looking for a wedding venue that's beautiful, versatile and great value for money? The Carlton Hotel in Prestwick, Ayrshire, has all of that and more.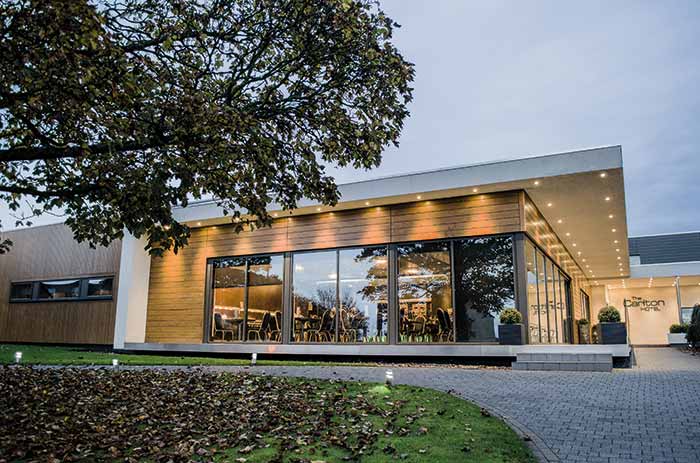 This beautiful Ayrshire wedding venue is centrally situated for easy access to Ayr and Prestwick, and is only a 40-minute drive from Glasgow, allowing your guests easy access to the venue, although there's plenty of room for everyone to stay over if they like.
FROM THE OUTSIDE, IN 
You'll firstly be impressed by the exterior of The Carlton Hotel; stylish wood panelling and floor-to-ceiling glass windows give the hotel a contemporary feel, with doors that lead out into beautifully landscaped gardens.
Getting married at The Carlton Hotel opens up a whole host of options to make your day extra-special and completely personal to your needs and tastes.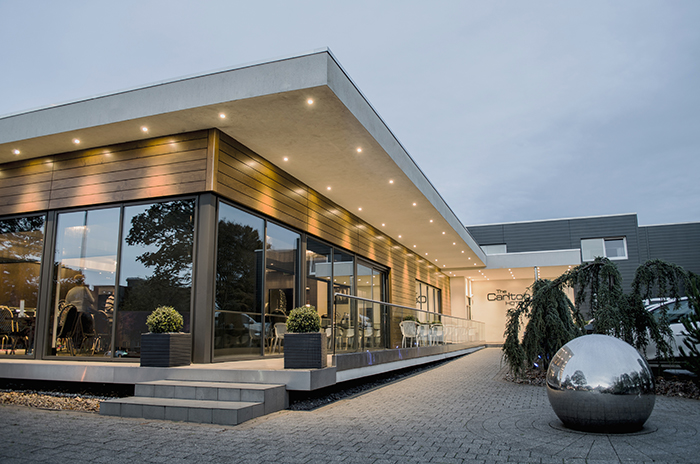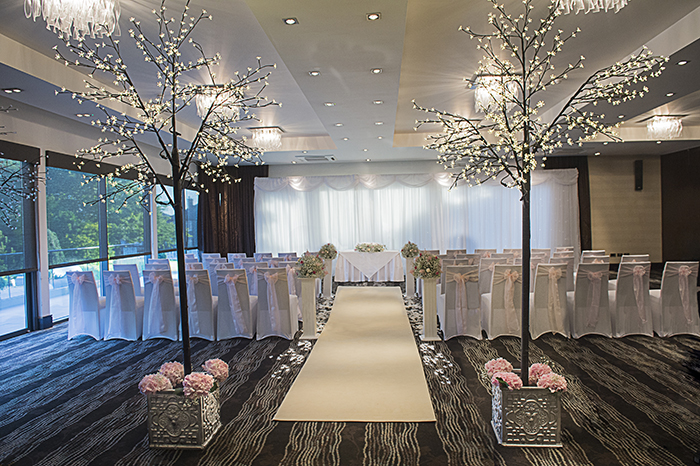 The Mharena Suite is yours for the morning of your wedding, and can be set up for a delicious bridal brunch while you and your 'maids get ready for the day ahead.
Your ceremony can be held in the beautiful Barony Suite, or even outside in the gardens if the weather agrees! For your evening reception, the aforementioned Mharena Suite can also be set up for a small and intimate celebration of up to 25 people or, if you've got a bigger guest list, the Barony Suite holds up to 220!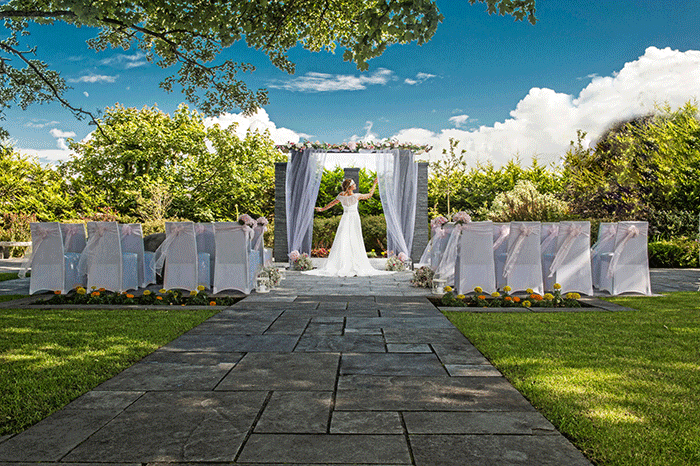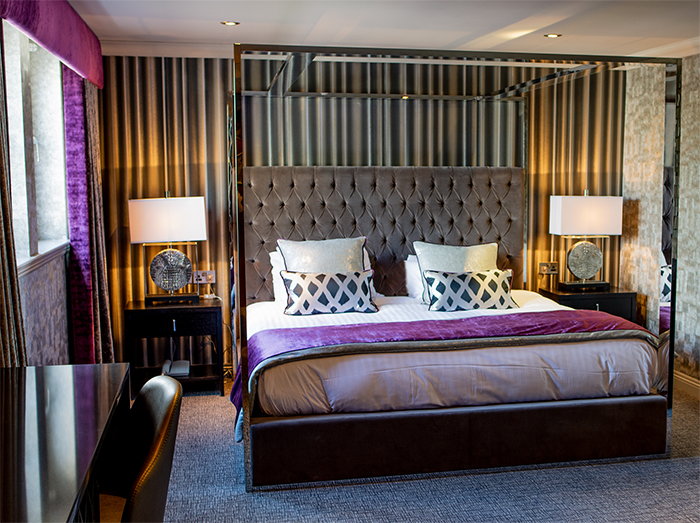 You'll get all the help you need from The Carlton Hotel's fantastic wedding team, who'll be happy to help you find fantastic, local wedding suppliers that they trust, so you can rest assured that everything will be taken care of to the highest possible standard.
After the day is done, kick back in the newly refurbished honeymoon suite, complete with romantic four-poster bed and whirlpool bath. It's the perfect end to the perfect day.
GREAT VALUE VENUE
Take advantage of The Carlton Hotel's great all-inclusive wedding package. From just £2,019 based on 40 day guests, you'll get a red carpet arrival, white LED dancefloor, four-course wedding meal including wine, a piper, evening buffet, chair covers and much more, all included in that fantastic price! It really is unbeatable.
Find out more about The Carlton Hotel's all-inclusive wedding package for 2019.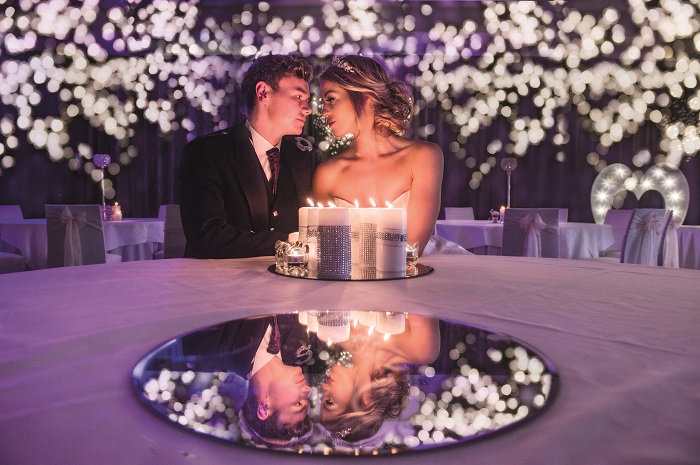 Book a visit to The Carlton Hotel and see the venue for yourself. This could be The One!
Visit The Carlton Hotel's website | Like The Carlton Hotel on Facebook | Follow The Carlton Hotel on Instagram
t. 01292 476811 | e. carlton-events@rad.ltd.uk