Shoe of the week: BOOQUET by Dune London
These floral beauties are our fave from the Dune London summer sale!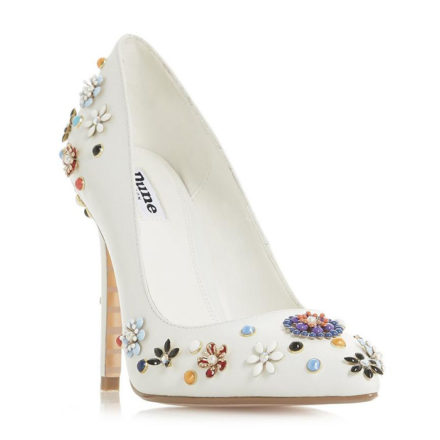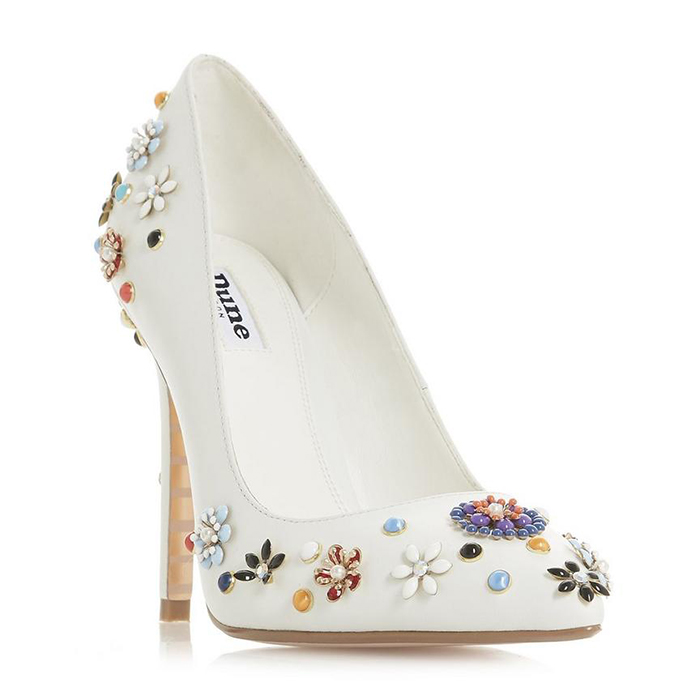 Long live the summer sales! Earlier this week our editor Natasha gave you her favourite reduced bridal designer shoes, but we reckon there's still plenty of other sale steals to be found " like these beauties from Dune London.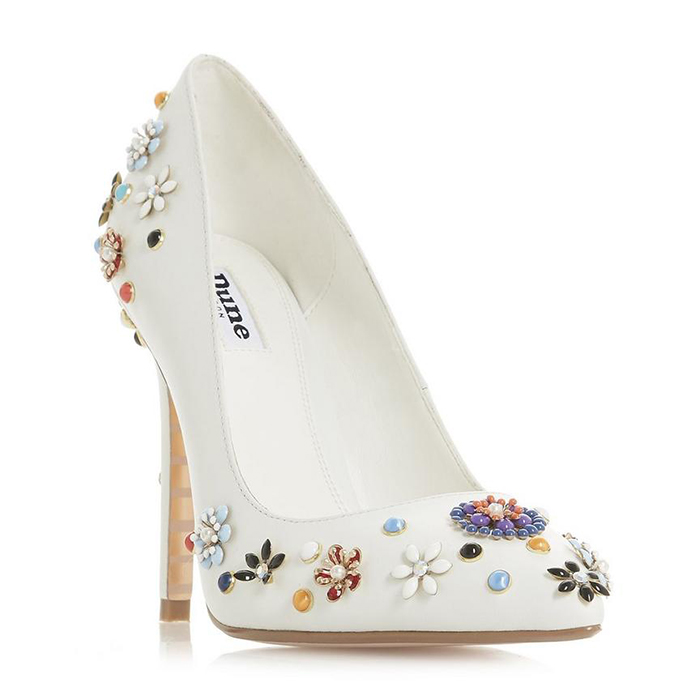 The aptly named 'BOOQUET' heels are down from £95 to £57 in the current sale, and we've fallen just a wee tiny bit in love with them.
You don't have to go for classic white with your bridal shoes, but you don't have to go for totally OTT statement heels either.
With their simple court shoe shape and bright floral embellishment, these strike exactly the right balance between traditional and unique.
If your 'maids are wearing mix-and-match coloured dresses, these shoes will complete your bride squad style perfectly!
There's only a few sizes left but there are plenty of other shoes in the Dune London sale that'll also work great for your big day.