Two couples work with their wedding stationers to create bespoke invites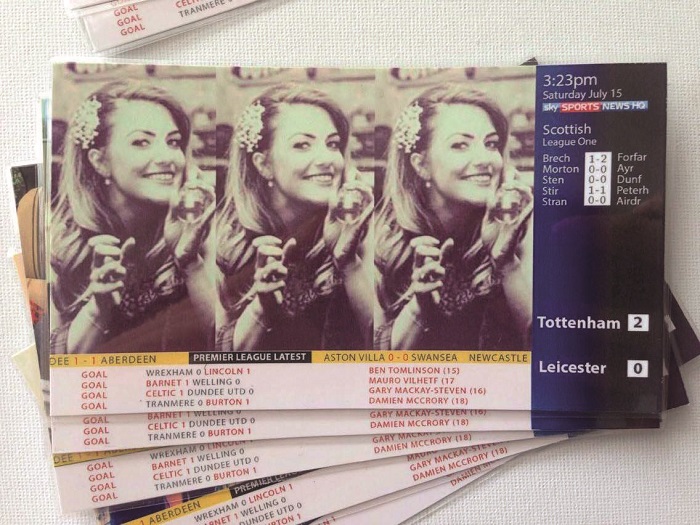 These couples got creative with their wedding stationery to create something totally bespoke to them! 
FOOTBALL MAD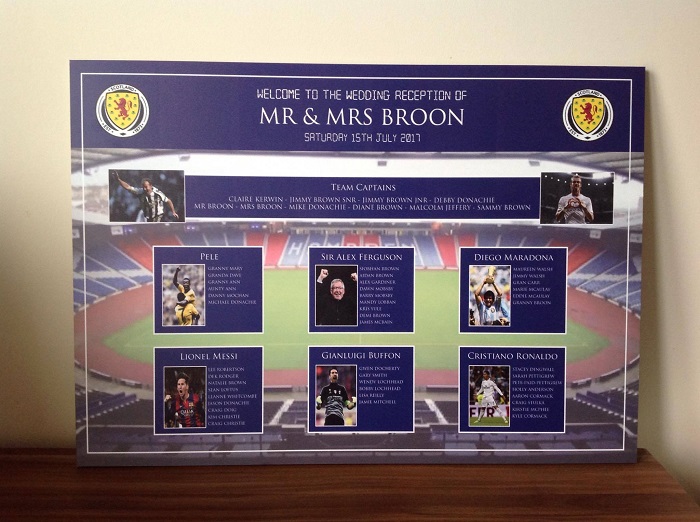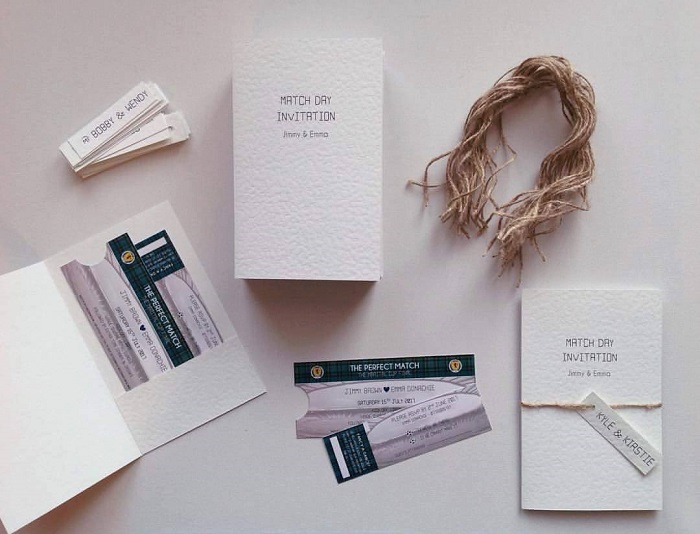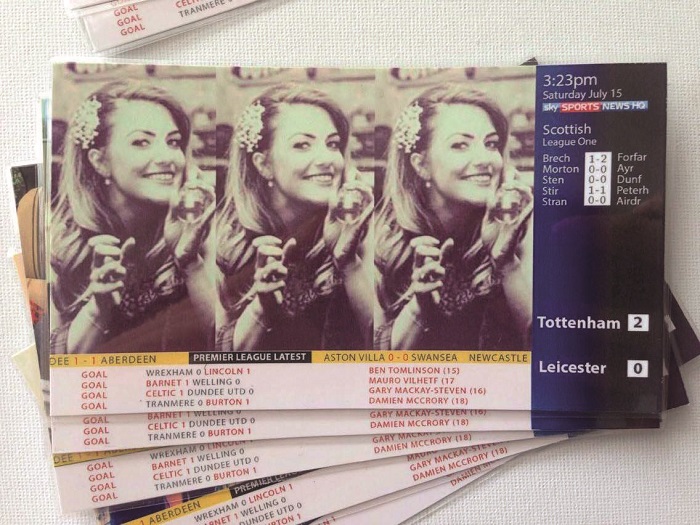 Couple Emma and Jimmy are massive footie lovers, so they decided to incorporate their passion into their big day.
"We went to Laura Reece as we had seen some of her stationery work before and asked her if she would be able to do something football related for us. It was just amazing to see the final project come together," says Emma, who collaborated with the stationer to create ticket-style invites.
Laura even created individual place cards with the guests' faces on them which went down really well at the wedding " score!
FILM BUFFS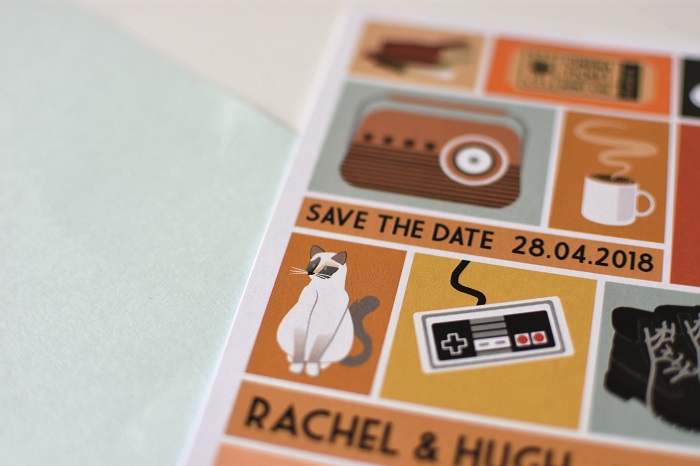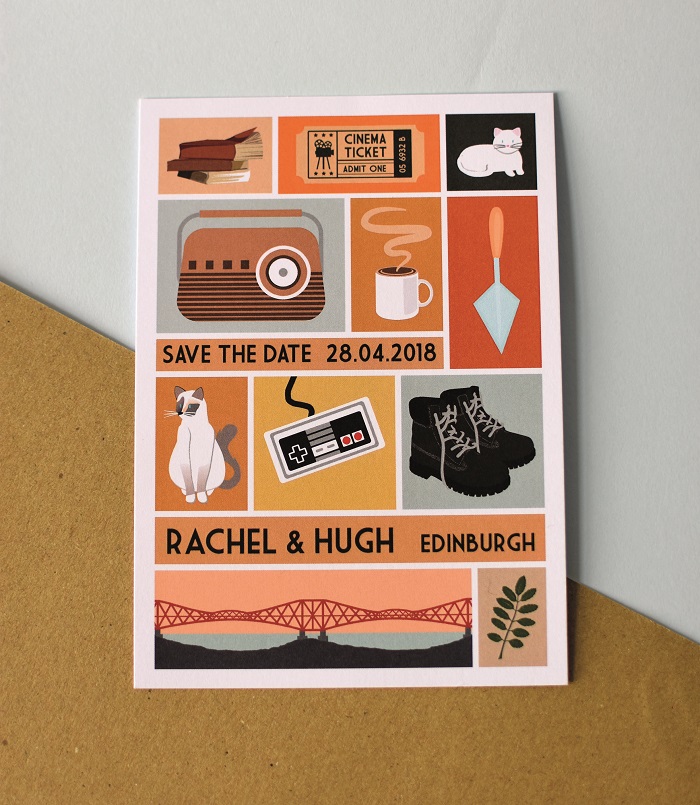 Another couple whose stationery was influenced by their interests is Rachel and Hugh, who commissioned bespoke save the dates from Origami Fox.
The design was based on the Wes Anderson film Moonrise Kingdom and also features objects that are important to them, including a cinema ticket, an archaeologist's trowel, and even a portrait of their cat Phoebe!
Looking for a Scottish stationer to help bring your vision to life? Search our online supplier directory