7 Scottish honeymoon hotels A-list celebrities love
Seven honeymoon hotels loved by the stars!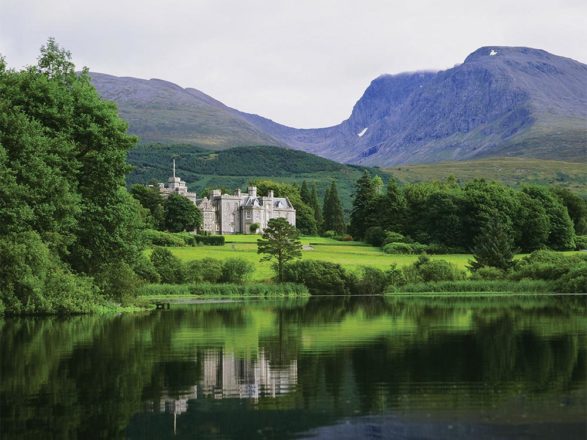 Planning a post-wedding staycay? We found out where the celebs bed down when they come to Scotland…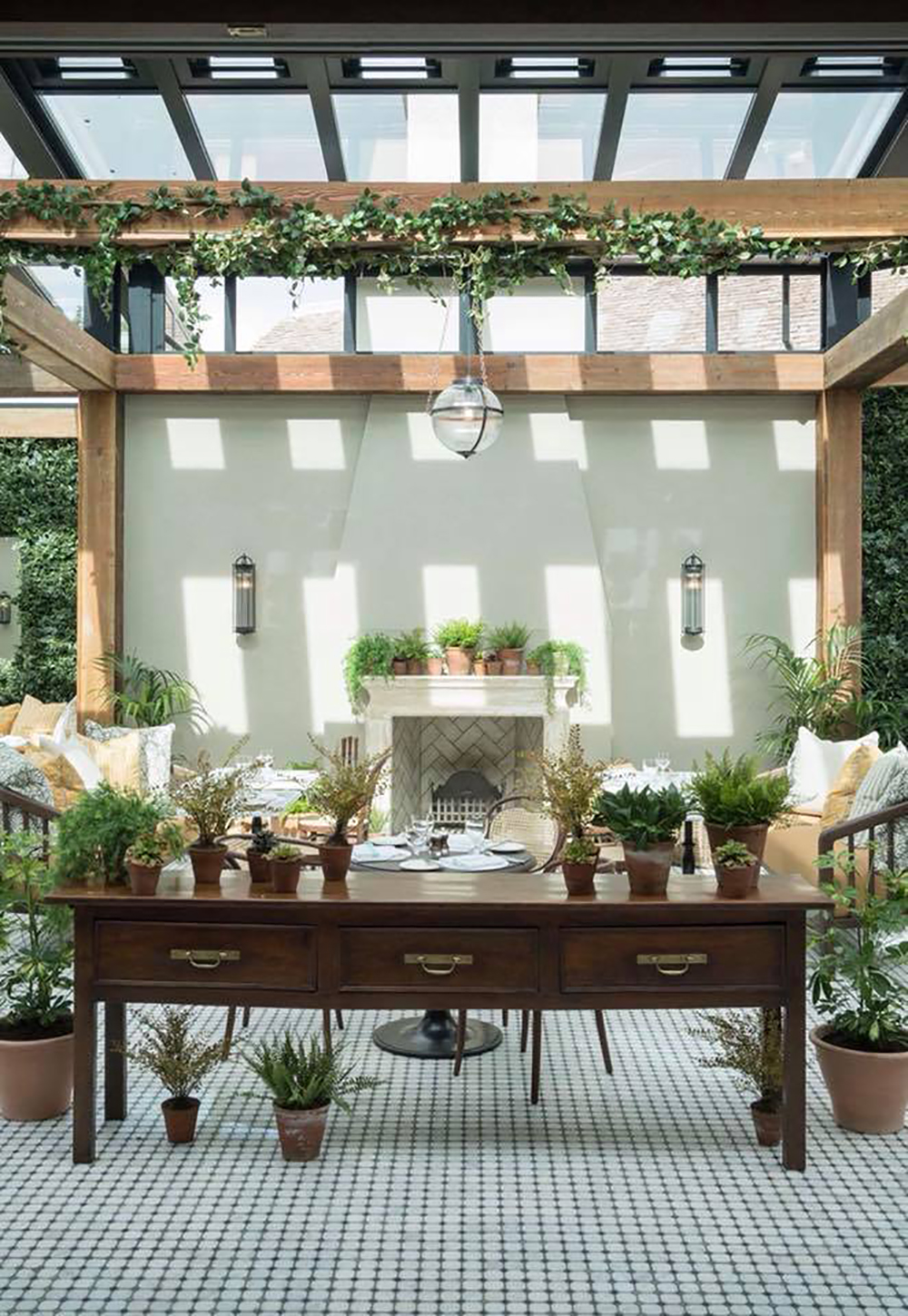 When searching for luxe honeymoon accommodation, there's no better trail to follow than that of an A-lister, says Tessa Williams, author of Hotels of the Stars: "Celebrities will stay at hotels that have certain high standards.
They want to visit somewhere that has a level of pampering and discretion. But the mark of any good hotel is one that treats everyone like a star and provides fantastic memories!"
So, if your greatest wish (after marrying the love of your life, of course) is to stand where Kanye once stood, and to see what Kanye once saw, here's where to go.
Skeabost Hotel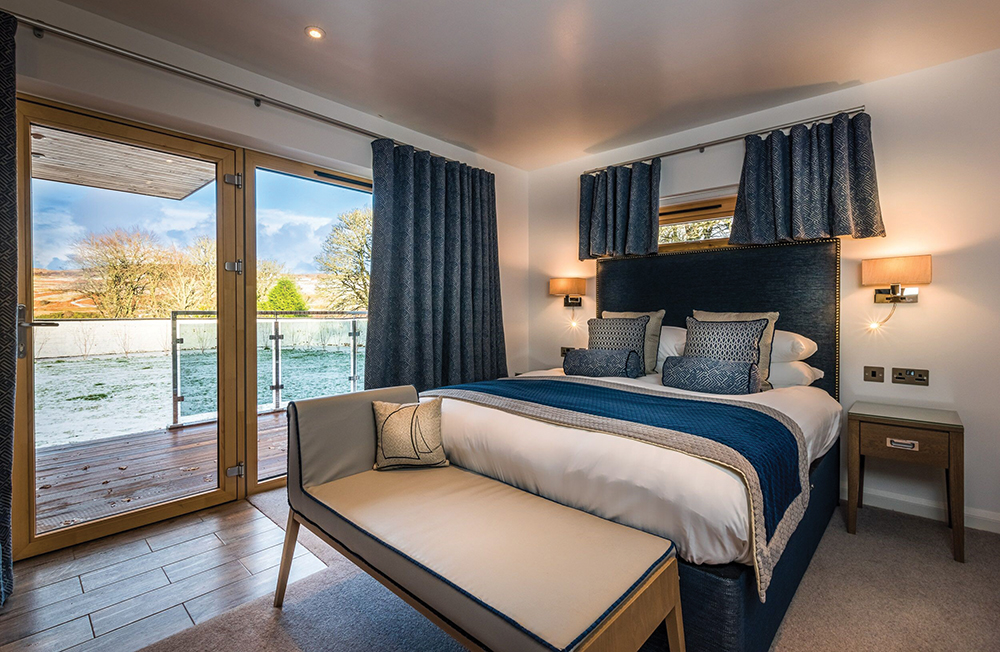 The Isle of Skye is home to some of the most stunning landscapes the United Kingdom has to offer, making it a popular minimoon location. But where to stay?
Well, you know the old saying: If it's good enough for Kanye, it's good enough for me. Mr West stayed at Skeabost Hotel, a boutique hotel near Portree, a few years ago while shooting a music video on the island.
Staff commented that he was "the perfect guest – charming, courteous and polite".
Knowing Kanye, the staff would have been well informed if he was unhappy with any aspect of his stay, so we can only conclude that they offered a service worthy of The Life of Pablo.
Visit Skeabost Hotel's website | t. 01470 532202
The Gleneagles Hotel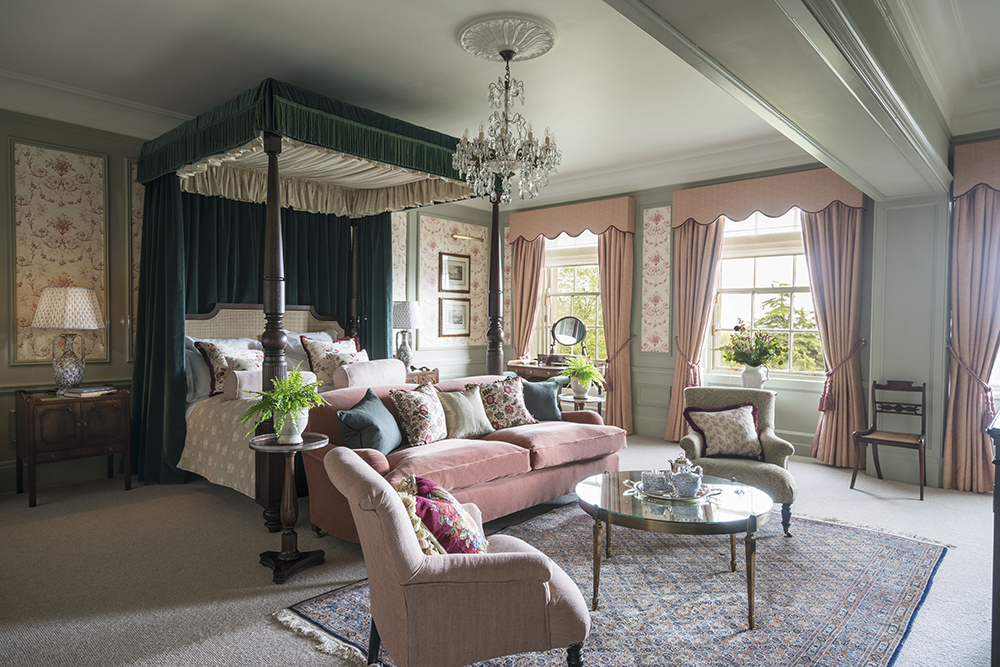 "Gleneagles is the favoured celebrity hotel in Scotland," says Tessa. Celeb guests have included Andy Murray, John Travolta and even royal couple William and Kate.
Envisioned by its creator Donald Matheson as an island-like palace swimming in acres of rolling Perthshire countryside, it was once described as "a riviera in the Scottish Highlands". The hotel sports several lush suites, a state-of-the-art spa, and is home to the only two-Michelin-star restaurant in Scotland.
If you like your luxury to err on the side of rustic, you can book one of Gleneagles' Glenmor Lodges. These cosy cottages offer all the decadence (and facilities) of the main hotel but with that extra touch of privacy.
Visit The Gleneagles Hotel website | t. 01764 662231
Taymouth Marina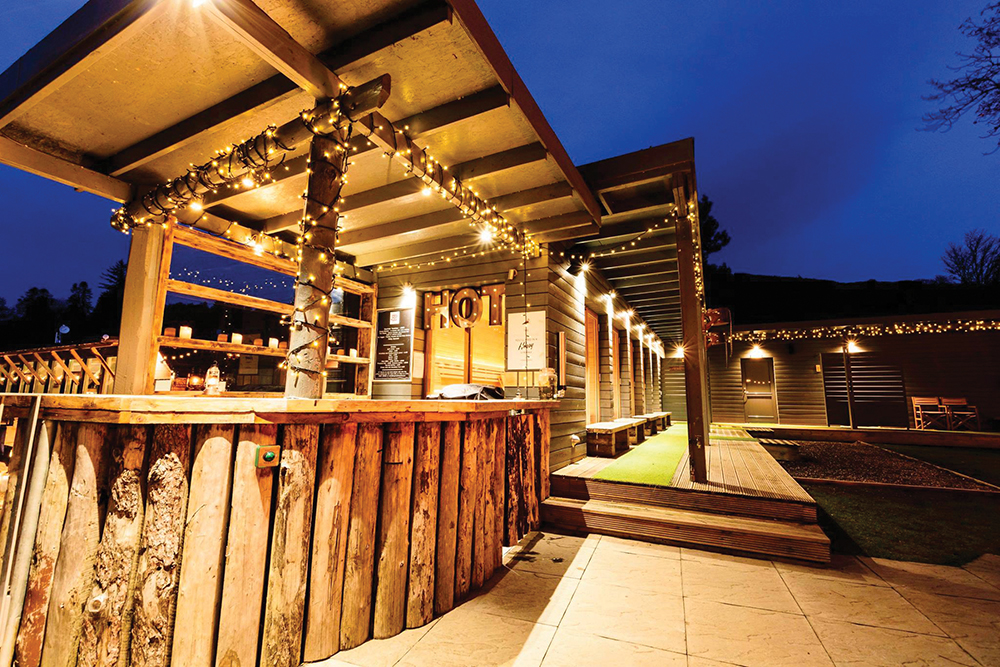 If a posh hotel isn't really your thing, make like Ed Sheeran and decamp to Taymouth Marina.
Set on the banks of Loch Tay, the marina has luxury self-catering accommodation making it perfect for a laid-back honeymoon.
Each apartment has stylish décor, a private hot tub and, best of all, a dog-friendly policy. You'll also get complimentary use of the Hot Box Sauna, an incredibly cool sauna-bar with its own fire pit, private beach and water trampoline.
When Sheeran visited the Hot Box, he even partook in the Loch Tay Challenge which saw him throw himself down a 20ft slide into the open water – but that's perhaps an activity for summer honeymooners only!
Visit Taymouth Marina's website | t. 01887 830216
Inverlochy Castle Hotel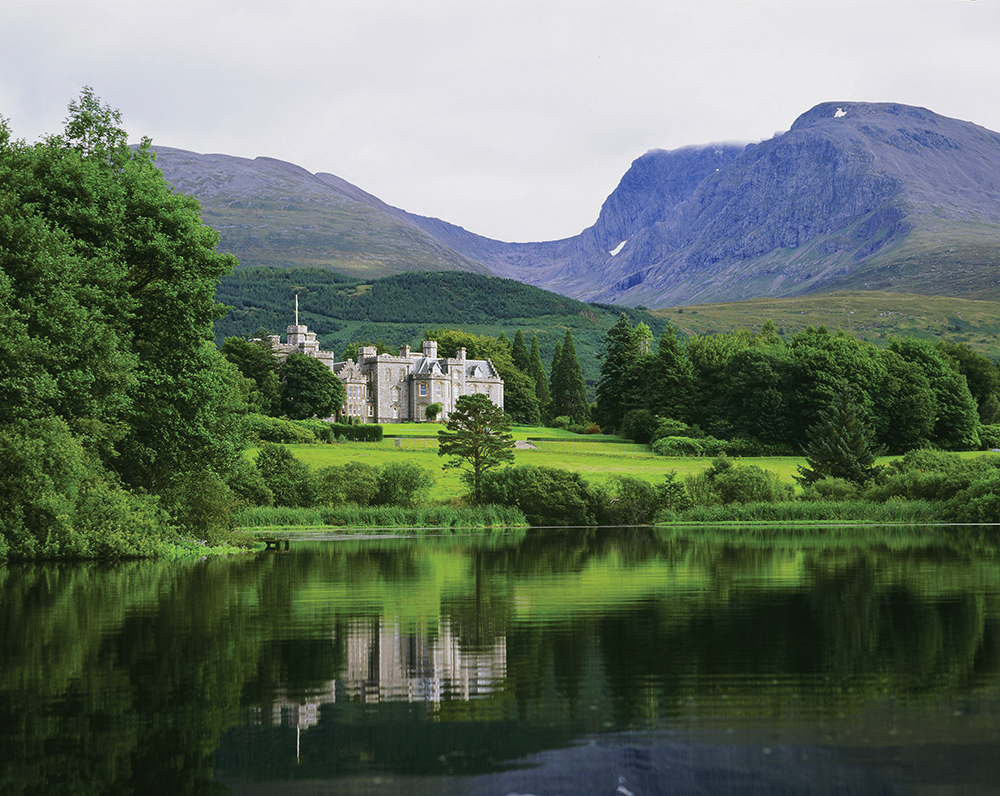 Of all the Scottish hotels favoured by celebrities, Fort William's Inverlochy Castle Hotel is Tessa's number one. "It's absolutely incredible," she says. "It's family-run which makes it quite lovely – it isn't overly corporate. It has a high level of luxury but still has this lovely, special warmth."
High praise indeed, and it seems the likes of Gerard Butler, Sean Connery and the Queen agree. Its cosy-yet-opulent décor gives the whole place an old school Highland charm, but it is the rugged Scottish landscape that surrounds it that makes it unique.
Situated in what is arguably one of the most dramatic and beautiful spots in Scotland, you can head out on romantic walks in the misty woodlands, or sail away on a boat trip on Loch Na Marag on the castle's grounds.
Visit Inverlochy Castle Hotel's website | t. 01397 702177
Hotel Du Vin at One Devonshire Gardens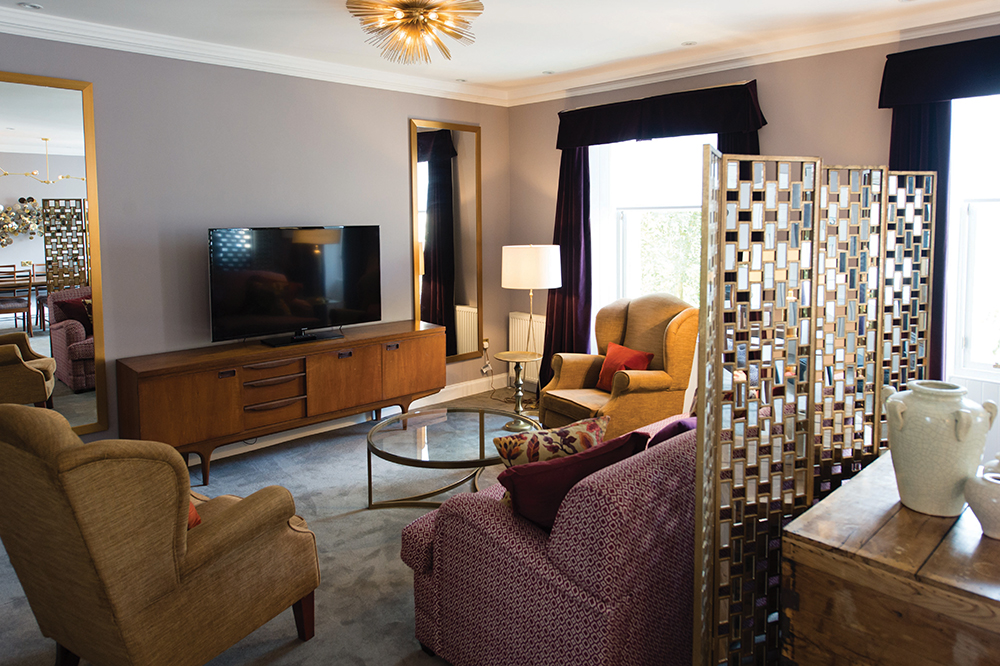 A huge favourite with celebrities visiting Glasgow, this boutique hotel has played host to Brad Pitt, George Clooney, Kylie Minogue, Gwyneth Paltrow and Jon Bon Jovi.
Every room has been individually decorated to give each space its own stylish character, but a sense of sumptuous glamour is threaded throughout all of the hotel's décor. The Belle Epoque Suite is perfect for honeymooners, as it's an insta-worthy space with a deep marble surrounded bath and luxe king-sized bed.
The hotel's Bistro is a must-visit for any foodies (it's headed up by chef Gary Townsend, former head chef of Cameron House). And if you want to be pampered like a celeb, treatments are available in the hotel's beauty room.
Visit Hotel Du Vin at One Devonshire Garden's website | t. 0141 378 0385
The Balmoral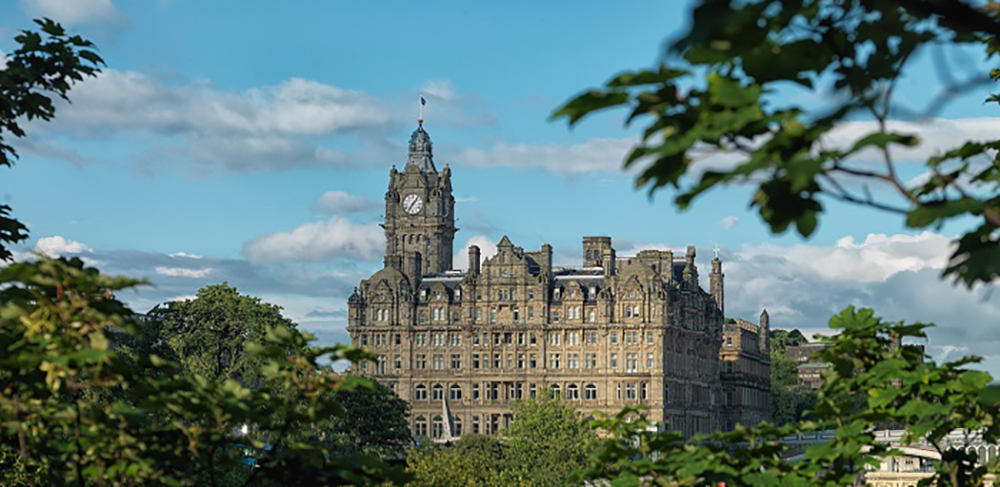 An iconic landmark in Scotland's capital and a first-class hotel to boot, The Balmoral is beloved by the most celeb-y of celebrities. "Even Beyoncé stayed there on her last visit to Edinburgh," says Tessa.
A-listers from Tom Hanks and Oprah Winfrey to Elizabeth Taylor have also been to the hotel, and JK Rowling even finished writing the final Harry Potter novel in her Balmoral hotel room (now called the JK Rowling Suite and a must-book for any self-respecting Potterheads out there).
The hotel's décor is fresh and contemporary while still exuding stately glamour, and there's plenty there to occupy you, from a Michelin-starred restaurant to a luxe spa.
Visit The Balmoral's website | t. 0131 556 2414
---
Want to bring your canine friend along with you on your honeymoon staycation?