11 readings that would be perfect for a humanist wedding ceremony
We've found a few lovely wedding readings for humanist ceremonies.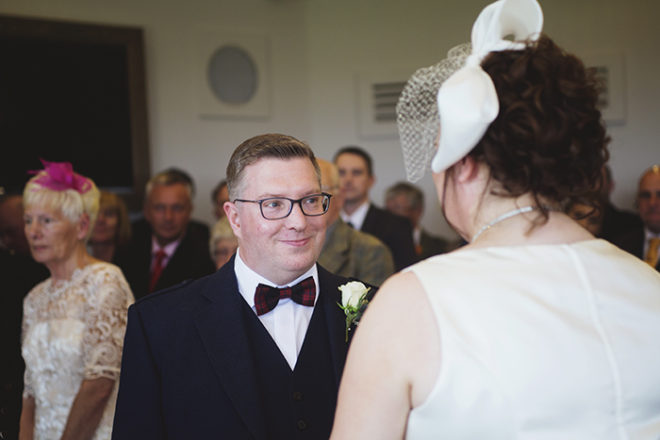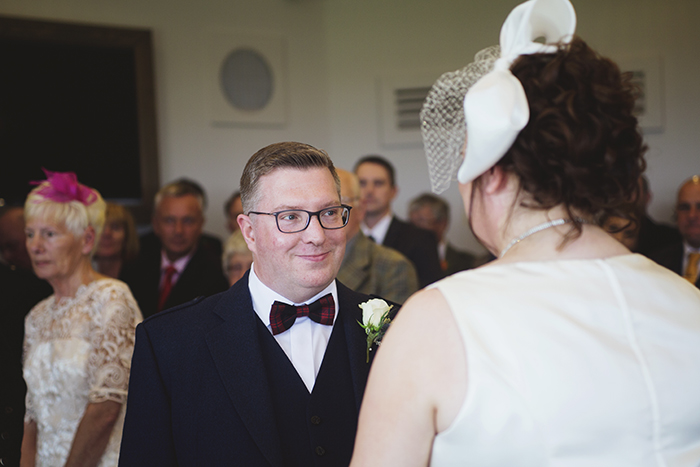 Are you having a humanist wedding ceremony in Scotland? Looking for the perfect non-religious reading for your wedding? We've found a few that you're going to love.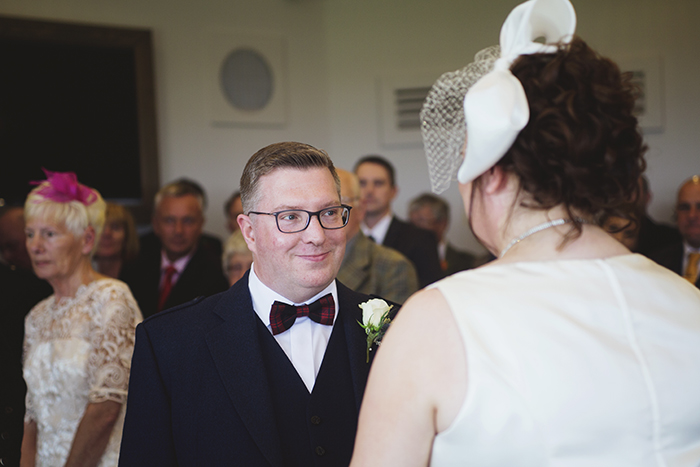 IMAGE | Laura A. Tiliman Photography
1.       Carrie Bradshaw, Sex and the City (season two, episode 19)
His hello was the end of her endings.
Her laugh was their first step down the aisle.
His hand would be hers to hold forever.
His forever was as simple as her smile.
He said she was what was missing.
She said instantly she knew.
She was a question to be answered.
And his answer was "I do."
2.       Charlotte Bronte, Jane Eyre
I have for the first time found what I can truly love—I have found you. You are my sympathy—my better self—my good angel; I am bound to you with a strong attachment. I think you good, gifted, lovely: a fervent, a solemn passion is conceived in my heart; it leans to you, draws you to my centre and spring of life, wraps my existence about you—and, kindling in pure, powerful flame, fuses you and me in one.
3.       Sandra Boynton, Your Personal Penguin
"I like you a lot. You're funny and kind. So let me explain What I have in mind. I want to be Your Personal Penguin. I want to walk right by your side. I want to be Your Personal Penguin. I want to travel with you far and wide."
4.       Albert Einstein, on the theory of Relativity
Gravitation cannot be held responsible for people falling in love. How on earth can you explain in terms of chemistry and physics so important a biological phenomenon as first love? Put your hand on a stove for a minute and it seems like an hour. Sit with that special girl for an hour and it seems like a minute. That's relativity.
5.       Taylor Mali, Falling in Love is Like Owning a Dog [an extract]
Falling in love is like owning a dog.
On cold winter nights, love is warm. It lies between you and lives and breathes and makes funny noises.
Love wakes you up all hours of the night with its needs. It needs to be fed so it will grow and stay healthy.
Love doesn't like being left alone for long. But come home and love is always happy to see you.
It may break a few things accidentally in its passion for life, but you can never be mad at love for long.
Is love good all the time? No! No!
Love can be bad.
Bad, love, bad!
Very bad love.
Love makes messes. Love leaves you little surprises here and there.
Love needs lots of cleaning up after. Sometimes you just want to get love fixed.
Sometimes you want to roll up a piece of newspaper and swat love on the nose,
Not so much to cause pain, just to let love know don't you ever do that again!
Sometimes love just wants to go for a nice long walk. Because love loves exercise.
It runs you around the block and leaves you panting. It pulls you in several different directions at once,
Or winds around and around you until you're all wound up and can't move.
But love makes you meet people wherever you go. People who have nothing in common but love Stop and talk to each other on the street.
Throw things away and love will bring them back, again, and again, and again.
But most of all, love needs love, lots of it.
And in return, love loves you and never stops.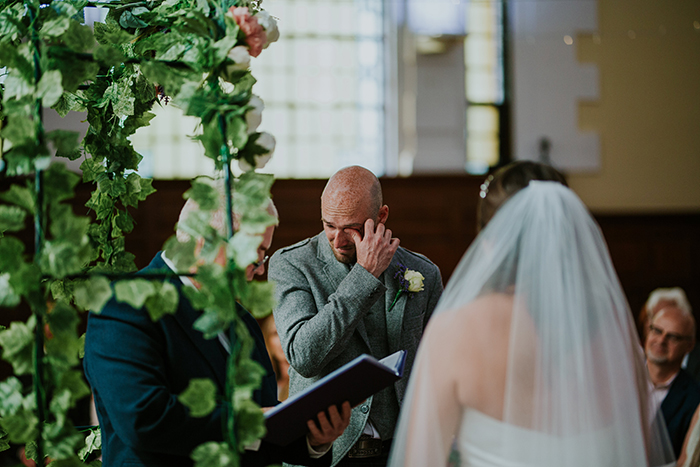 IMAGE | Ross Alexander Photography
6.       Pocahontas, If I Never Knew You
If I never knew you.
If I never felt this love.
I would have no inkling of.
How precious life can be.
And if I never held you.
I would never have a clue.
How at last I'd find in you.
The missing part of me.
If I never knew you.
I'd be safe but half as real.
Never knowing I could feel.
A love so strong and true.
I'm so grateful to you.
I'd have lived my whole life through.
Lost forever.
If I never knew you.
7.       John Lennon, In My Life [an extract]
But of all these friends and lovers
There is no one compares with you
And these memories lose their meaning
When I think of love as something new
Though I know I'll never lose affection
For people and things that went before
I know I'll often stop and think about them
In my life, I love you more.
8.       Rev. Daniel L. Harris, These are the Hands
These are the hands of your best friend, young and strong and full of love for you, that are holding yours on your wedding day, as you promise to love each other today, tomorrow, and forever.
These are the hands that will work alongside yours, as together you build your future.
These are the hands that will passionately love you and cherish you through the years, and with the slightest touch, will comfort you like no other.
These are the hands that will hold you when fear or grief fills your mind.
These are the hands that will countless times wipe the tears from your eyes; tears of sorrow, and tears of joy.
These are the hands that will tenderly hold your children.
These are the hands that will help you to hold your family as one.
These are the hands that will give you strength when you need it.
And lastly, these are the hands that even when wrinkled and aged, will still be reaching for yours, still giving you the same unspoken tenderness with just a touch.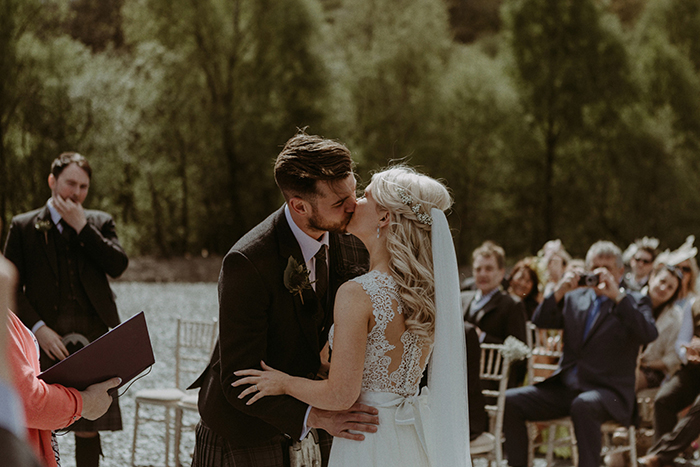 IMAGE | Wonderful and Strange
9.       Beyoncé, Flaws and All
I'm a train wreck in the morning
I'm a bitch in the afternoon
Every now and then without warning
I can be really mean towards you
I'm a puzzle yes indeed
Ever complex in every way
And all the pieces aren't even in the box
And yet, you see the picture clear as day.
I don't know why you love me
And that's why I love you
You catch me when I fall
Accept me flaws and all
And that's why I love you.
I neglect you when I'm working
When I need attention I tend to nag
I'm a host of imperfection
And you see past all that
I'm a peasant by some standards
But in your eyes I'm a queen
You see potential in all my flaws
and that's exactly what I mean.
You catch me when I fall
Accept me flaws and all
And that's why I love you.
10.   Charlotte Gray, Crazy with Love
I know every bump, every bulge, every wrinkle.
Every sag, every bag, every scar, every flaw, every
whisker.
I know that you fleck the bathroom tiles with
shaving foam,
That you flood the floor with bath water,
That you never take your plate out to the sink,
That you strew your clothes,
That you forget to change your socks,
The you tell me the ending of detective novels,
That you track mud through the house,
That you never remember to pay the paper bill.
I know your eccentricities, your prejudices, your
moods.
And somehow, for some reason I can never fully
Understand, I am crazy with love for you.
11.   Ellie Fredricksen, Up
"You and me… we're in a club now. You will always be my greatest adventure."