Here's why you should invite kids to your wedding
We find out why you're going to see a lot more kids at weddings over the next few years – and how it doesn't have to be a bad thing…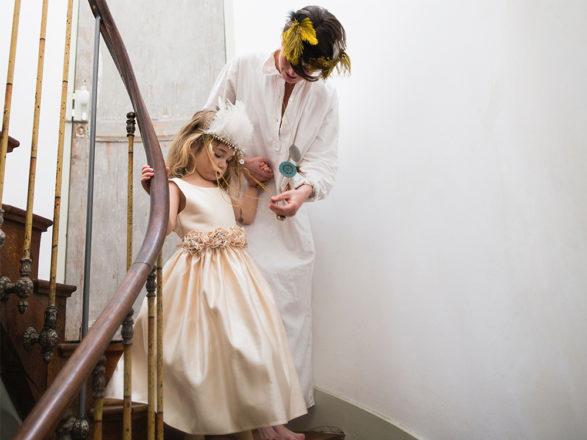 First comes love, then comes marriage, then comes the baby in the golden carriage – that's the way the old sing-song goes. But it's not how real life goes; not for everyone, anyway.
The number of Scottish couples choosing to start a family outside of marriage has risen considerably over the past few decades. According to the National Records of Scotland, just 3.9 percent of babies were born to unmarried parents back in 1974, yet by 2017 this had increased to 46.7 percent. Many of us are tying the knot in our 30s and 40s. Clutched pearls over children born outside of wedlock has gone well out of fashion, only rearing its head nowadays in your granny's favourite BBC period drama.
Sometimes, though, it feels like the wedding industry hasn't caught up. Some parents have confided in SWD that they feel like wedding businesses don't offer services that cater to kids, and that the industry in general doesn't often consider that children can be – and often are – a big part of their parents' wedding.
A few months ago, in fact, we received an email from a recent bride called Catriona asking us to provide more coverage in the magazine on the increasingly larger role of kids at weddings. I have to admit that my knee-jerk reaction, as someone without kids, was scepticism.
Parents, especially mothers, do so much to make sure their kids feel happy, healthy and loved. I always felt that if they decided to get married post-kids, that their big day should be all about them as individuals; a break from always being someone's mum or dad.
But Catriona explained it in a way that I hadn't thought of before: "For us, getting married wasn't just us coming together as a couple, but celebrating who we were as a family. It was as much my son's day as ours."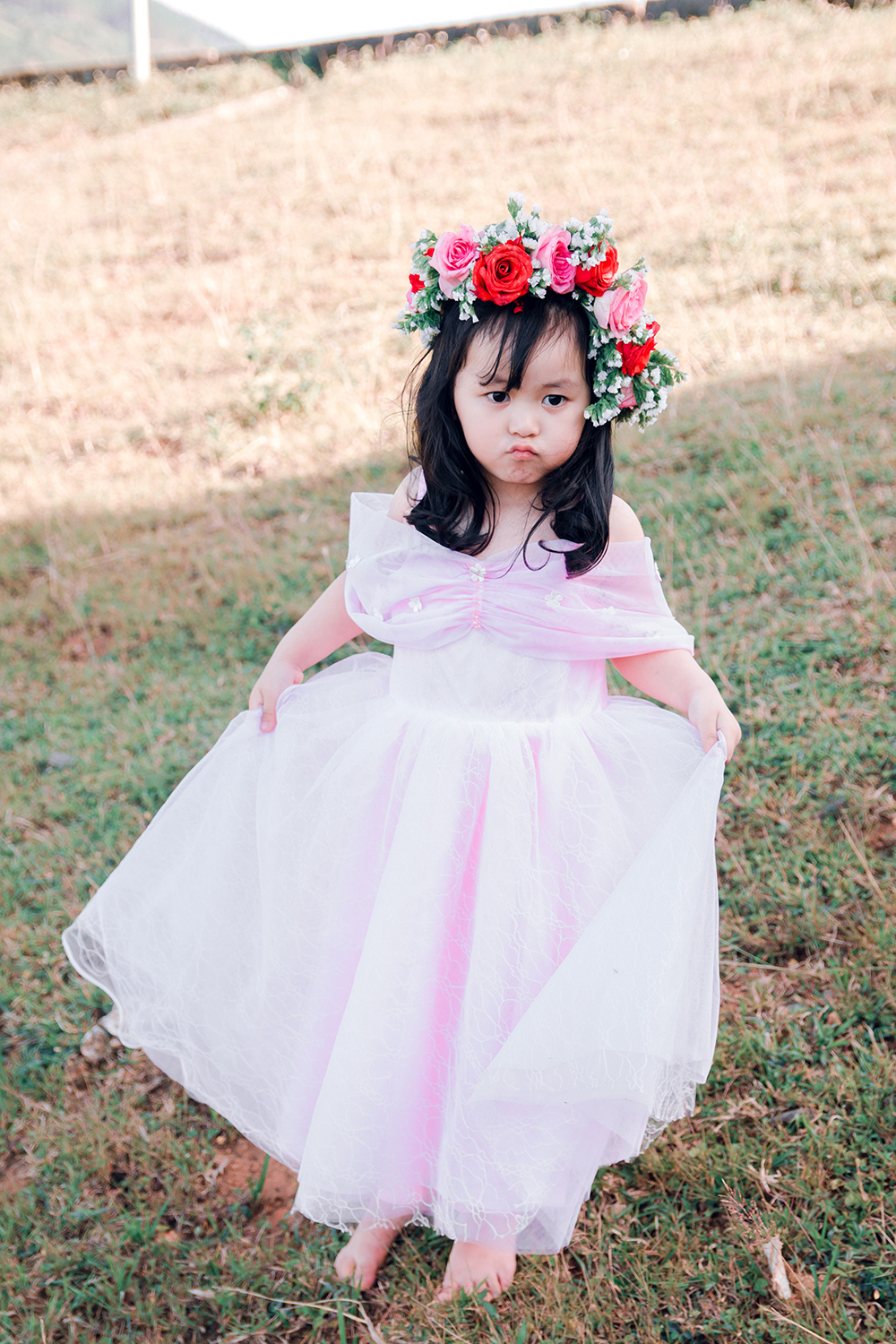 BABY BOOMERS
At this year's Scottish Wedding Show in Glasgow, I was surprised by how many brides-to-be had their kids with them. Most of the time, brides are flanked by mums, aunts, sisters and bridesmaids, with partners only coming in a close second in the wedding show companionship sweepstakes. But this time another demographic was giving them all a run for their money – the under-10s.
"I certainly feel like more couples are having children before they get married," says Jenn Bray, who owns and runs The Event Nanny, a child-minding service specifically for big functions such as birthdays or weddings. "Couples have to consider a more child-friendly approach when planning their big day, when before it would have been adults-only."
Yet despite the increase in couples getting married who already have children either together or from previous relationships, the wedding industry is still squarely aimed at fresh-faced to-be-weds with no dependants. "Maybe it's because they realise parents or expectant parents now have a more important financial obligation in their child or children," muses Sarah, who was six months pregnant when she got married last year.
"Suppliers might think they're less likely to splash out on extras or extravagant things, so probably avoid 'wasting their time' by trying to make products aimed at them."
KID-FREE ZONES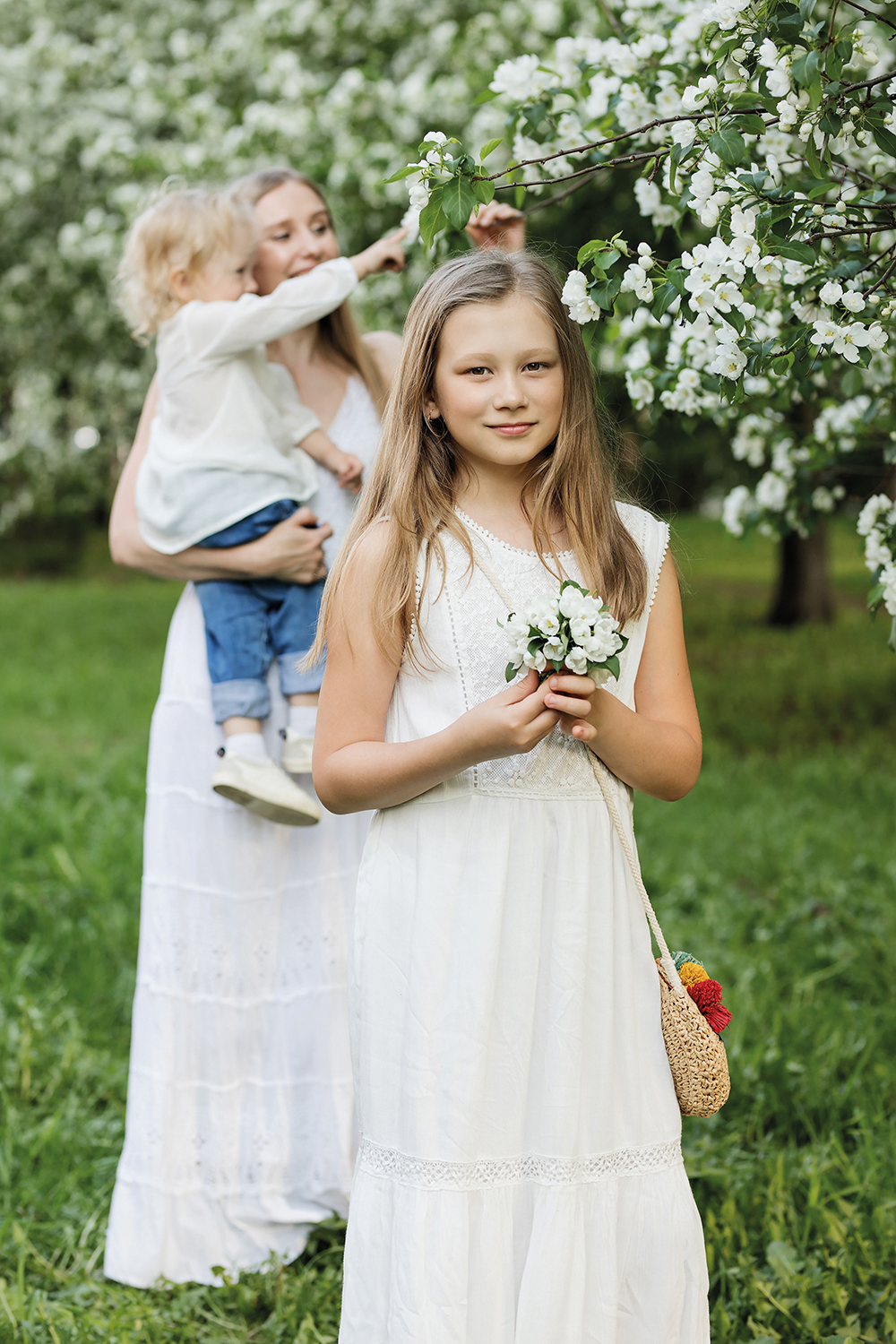 And even if couples with children do have the extra money to splurge, the toy elephant in the room is that there's a stigma around having kids at weddings.
Wedding forums are inundated with posts about how to tactfully tell guests that your celebration will be an adults-only event.
"I suppose weddings are supposed to be quite serious affairs, and are seen as a time where adults can let loose and leave the children at home for the weekend," says Catriona.
"Parents are always concerned about having to keep young children in check during what will be a very long day for them – no one wants to have the child that throws a temper tantrum during the ceremony."
But does it really have to be this way?
Surely if wedding suppliers and tastemakers acknowledge and cater for kids, weddings can be a fun, rather than strop-inducing, experience for them.
Parents like Catriona are finding new ways to make their big days exciting for the young and the old – and it's really not as hard as you'd think.
DINO-MITE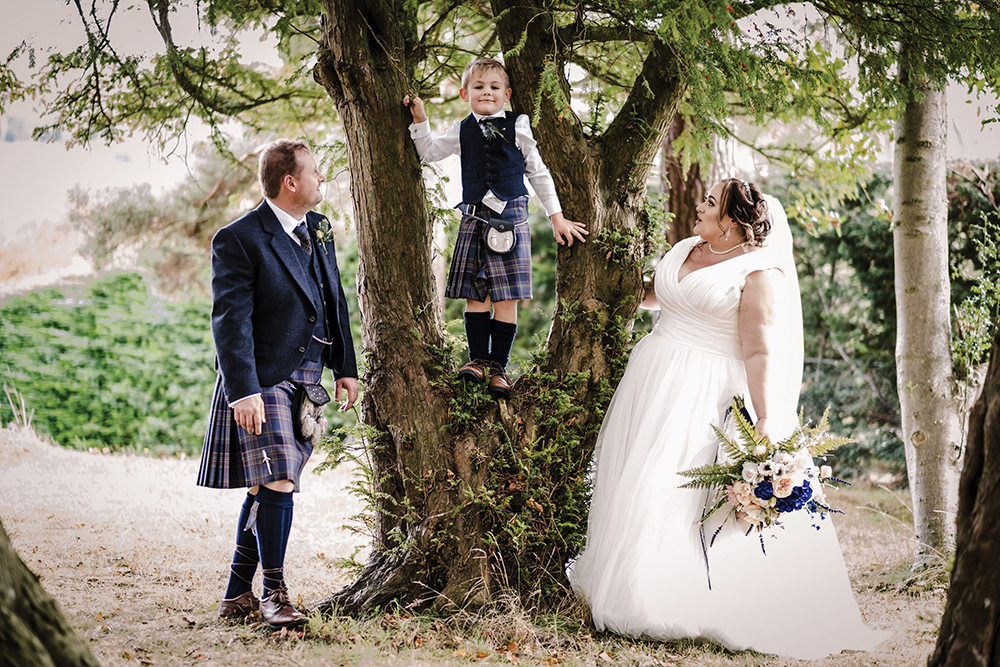 When Catriona and Lee started to plan their wedding day, they wanted to do everything they could to make Catriona's son and Lee's soon-to-be stepson Tristan feel happy and involved.
"We asked him what he wanted for the wedding day – and he said dinosaurs," laughs Catriona.
"We were like, 'seriously?' But he was adamant, so we said ok to having a dinosaur-themed wedding!"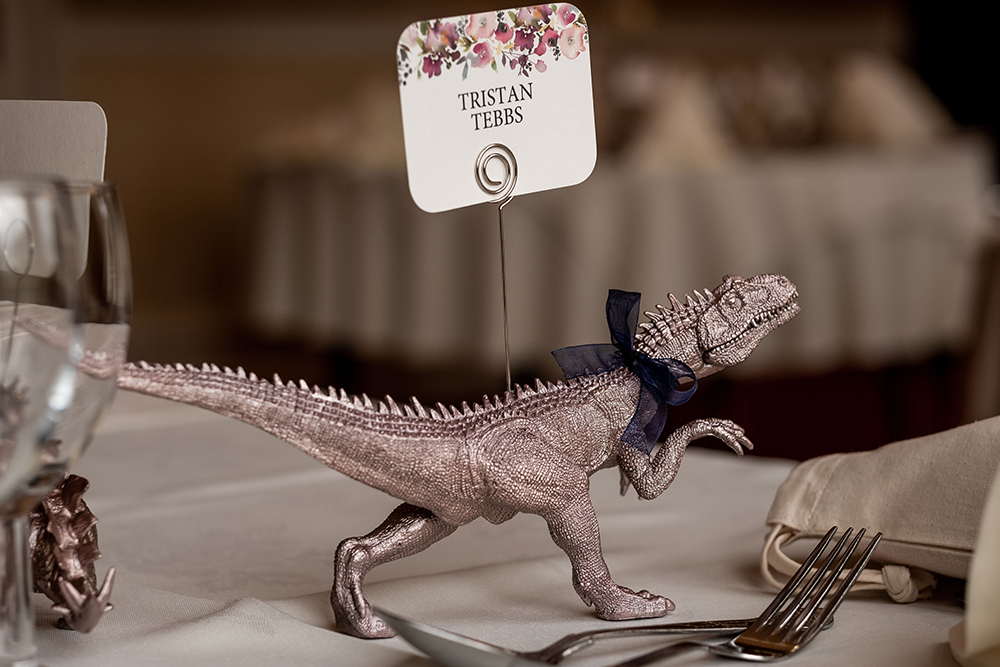 Initially, not everyone was as enthused about the idea as they were.
"Most people were quite taken aback by the concept, and thought it might go too far and be tasteless. They couldn't really see how we were going to do elegance and dinosaurs," recalls Catriona.
"Traditional wedding suppliers tend to focus on themes such as rustic, romantic or bohemian styles. After making some enquiries, we found that a lot of suppliers were able to cater for unusual requests – but I just wish those who could would have shouted about it a bit more!"
Despite that initial scepticism, when the day came their guests were blown away by how the dino-décor turned out.
"They all thought it was fantastic, and were pocketing all the dinosaur-themed stuff to take home as souvenirs!
A lot of them thought it was going to look ridiculous, but they totally got it when they saw it," says Catriona.
DO IT YOURSELF CHILDCARE
So now we know it's ok to child-proof your wedding. But how do you do it?
Just because a child has every right to be there, doesn't mean a wedding is an ideal location for a playdate.
"You have to find ways to break up the day for them and reduce the chance of boredom developing while the adults chat away," advises Jen at The Event Nanny.
"Having a spare room or breakout area for them to play in with plenty of toys and a TV to watch movies on when they get tired is a great way to keep young ones occupied without family members or friends having to entertain them and miss the wedding fun."
To make the breakout space extra exciting for children, you can transform it into a hideaway or den to suit their particular interests, much like you would transform a blank canvas wedding venue to suit yours.
Teepee Dreams by Jen can set up a variety of different styles of teepees for kids, ranging from army camouflage to pink flamingos.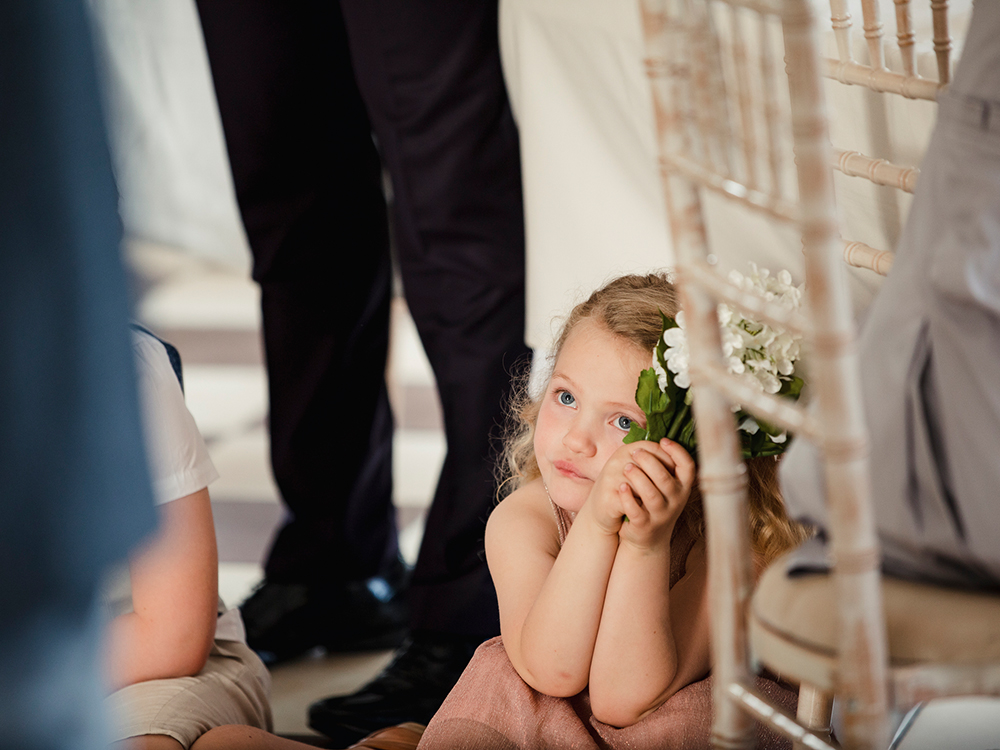 To make them feel really special, make-up a custom activity-pack just for them. "We got the children dinosaur tote bags filled with dinosaur-themed toys and games – they loved it!" says Catriona.
For the times when the kids really have to behave, Jen at The Event Nanny has a few pointers.
"Try to keep the ceremony as short as possible so they don't become fussy, and have a family member on standby in case the child gets too noisy and needs to be taken outside.
For photos, try to get them soon after the ceremony while the child is still looking clean and fresh – they won't stay that pristine for long!"
And Jen's last piece of advice?
"Hire an event nanny!" she laughs. "They can look after the kids' needs and make sure their day is fun and memorable so that you can enjoy your wedding without worrying – it's the best of both worlds!"