Our opinion: How far can I ask our wedding guests to travel?
Team SWD are here to help solve your big day issues!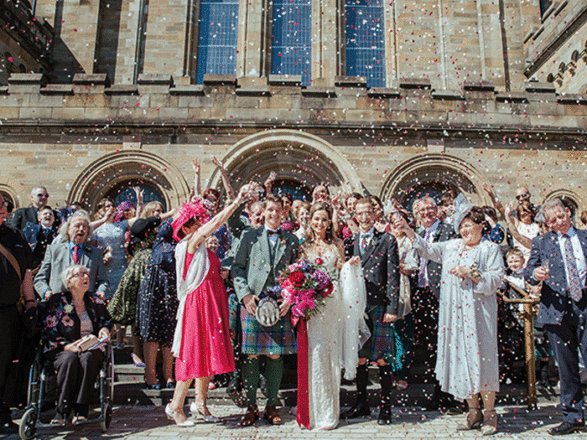 Have no big day fear! Team SWD are here to solve your wedding woes.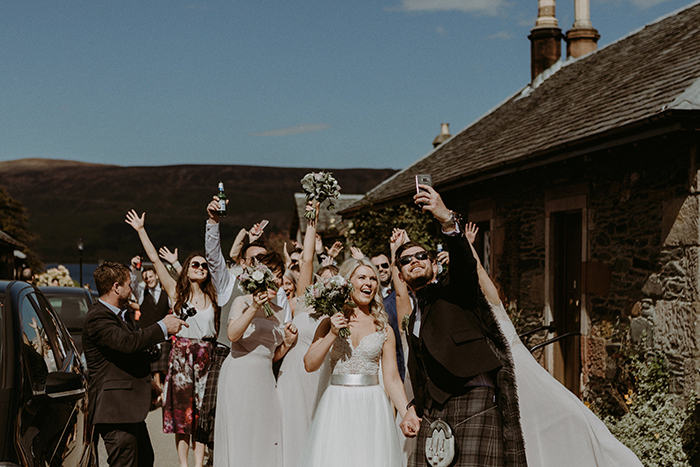 IMAGE | Wonderful and Strange
Q: How far is it reasonable to expect guests to travel for our wedding?
Ok, first things first, I'm going to assume you're talking about a non-destination wedding here.
If you're jetting off to a gorgeous exotic island to say I do, then you'll probably have a more exclusive guest list and may even be paying for your nearest and dearest to join you.
You'll also be fully aware that the associated costs of travelling abroad will deter a lot your would-be guests, and have factored that into your plans.
Basically, that's a whole other kettle of fish.
IT'S THE THOUGHT THAT COUNTS
So let's just focus on the more manageable distances of non-destination weddings and start with this " don't spend too much time worrying.
Even if your bestie is now based eight hours away down south, if you'd like her there, invite her.
If you want someone to be a part of your day, then no matter how far away they are invite them. You may be surprised by the effort people will go to and the worst they can say is sorry, we're not going to make it.
PRACTICAL APPROACH
Of course, that's all easily said and a nice thought, but the last thing you want to be dealing with in the run up to your wedding is moaning aunties and huffy friends.
And you also don't want to end up having to rethink your guest list last minute because half of them can't make it and you're going to struggle to fill capacity.
So here's a few practical steps to take that'll keep everyone (you and your partner included!) happy:
If you and your partner are from two different places, consider choosing a venue that's close to equal distance between your hometowns, if possible.
Failing that, think about numbers. It's probably easier (and fairer) for your family of 10 to travel four hours than it is for your partner's family of 30+ to make that journey.
Think about access to your venue. If it's in a secluded rural location, see if your budget will stretch to organising buses or transport for everyone.
Even if your venue is super easy to get to, if you've got lots of guests travelling from the one place, organising a bus could be a nice gesture.
Remember that people tend to make more of an effort to travel and stay overnight for weddings they're invited to for the whole day. On the other hand, evening guests might not go to the same effort. If you can, send day invites to people who've got a long way to travel.
Include key venue and travel information like nearby accommodation, transport links, and directions in your invitation to make it as simple as possible for everyone to get there.
To save you being pestered with questions about getting to your venue, you could also nominate someone you trust (a bridesmaid or groomsman, maybe) as a point of contact on your invite's travel info section.
Be considerate and put as much practical help in place as possible, and you can ask your guests to travel a much bigger distance than you'd think!