"Our cake toppers were our favourite video game characters!"
Quira + Drew celebrated their fave hobby with gaming-inspired cake toppers!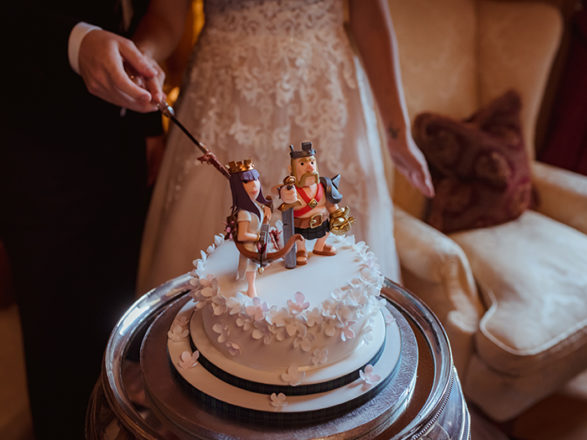 Couple Quira and Drew took online dating to a whole new level – instead of meeting on app, they met on an online game!
To honour the beginning of their relationship, the couple asked that online characters from the game be made into edible cake toppers for their wedding cake.
Read all about their alterego cake toppers below…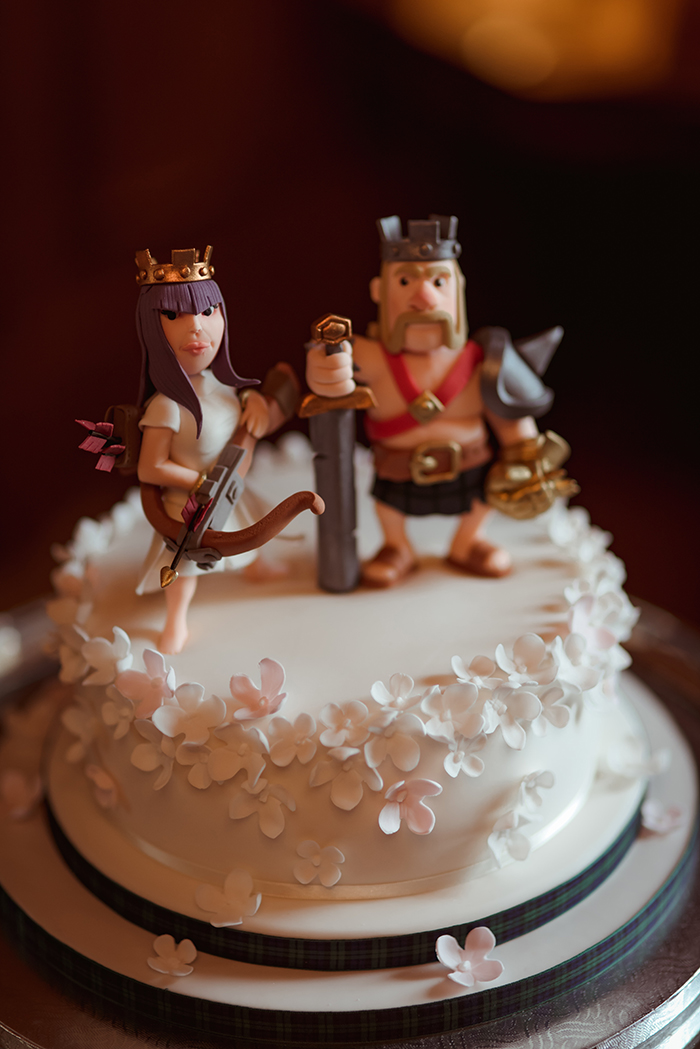 IMAGES | Mark Timm Photography
All is fair in love and war, and this is true – almost literally – for Quira and Drew, who first met through online game Clash of Clans.
"Both of us were members in a very competitive clan comprising people all over America. At one time, we ended up being ranked third in all of the US for our war win streak – we were good!" says Quira.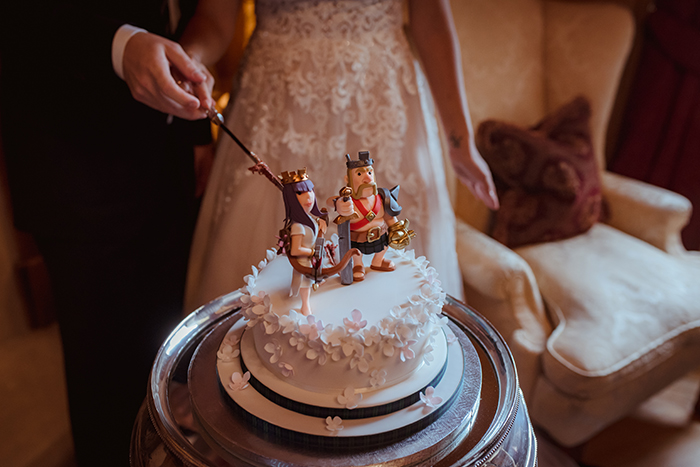 Though they live in America, the couple ultimately decided to elope to Scotland. And when the time came to choose a cake, they immediately knew they wanted to pay tribute to their origin story.
"I knew I wanted the cake toppers to be of the two most important characters, the Archer Queen and Barbarian King," explains the bride.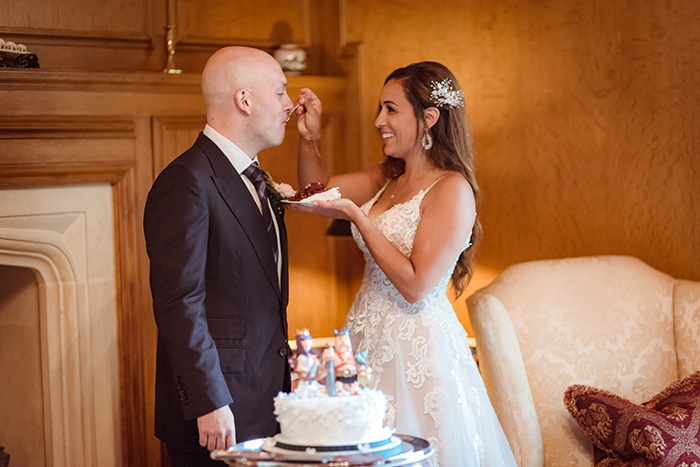 "When we booked cake designers Sugar and Spice, I also requested that they change the characters' outfits to a wedding dress and a traditional Scottish kilt."
Quira and Drew sent the images of their favourite characters to the team at Sugar and Space to inspire the design of the cake toppers, but still couldn't believe how well they turned out when they finally got to see them in the, well, flesh.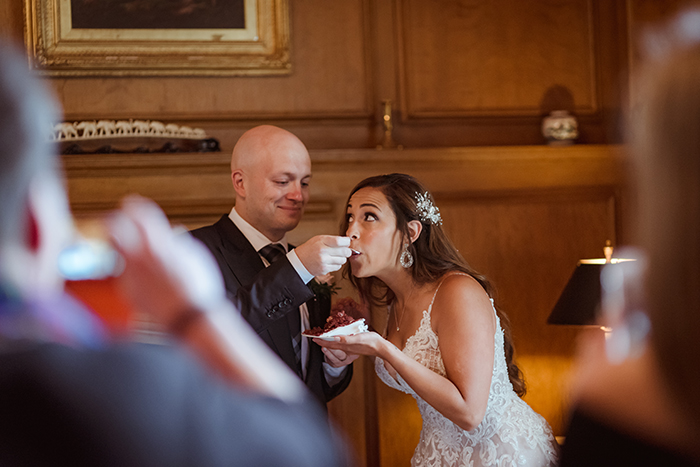 "Neither of us could believe how real they turned out! We were both like, 'how did they do that?!'" Quira laughs.
---
STILL LOOKING FOR A CAKE DESIGNER?