The next big wedding cake trends for 2018 from a former GBBO contestant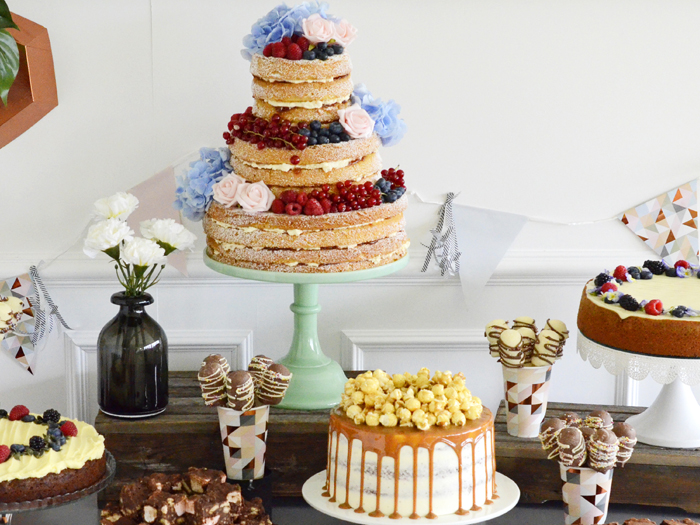 The new series of The Great British Bake Off has finally arrived and though the avid fans in the SWD office were initially apprehensive about how it'd be sans Mary, Mel and Sue, we're already completely hooked (in fact, digital ed Steph prefers the new GBBO posse!).
Cakes are never far from our minds at SWD HQ at the best of times, but we've been thinking about them approx. 200% more since the new series kicked off.
Specifically, we've been wondering what the next big trends in wedding cakes will be. So we got in touch with former GBBO contestant Paul Jagger (aka the creator of that magnificent lion bread), who now specialises in wedding cakes, for his take on the next big bakes.
HIGH SHINE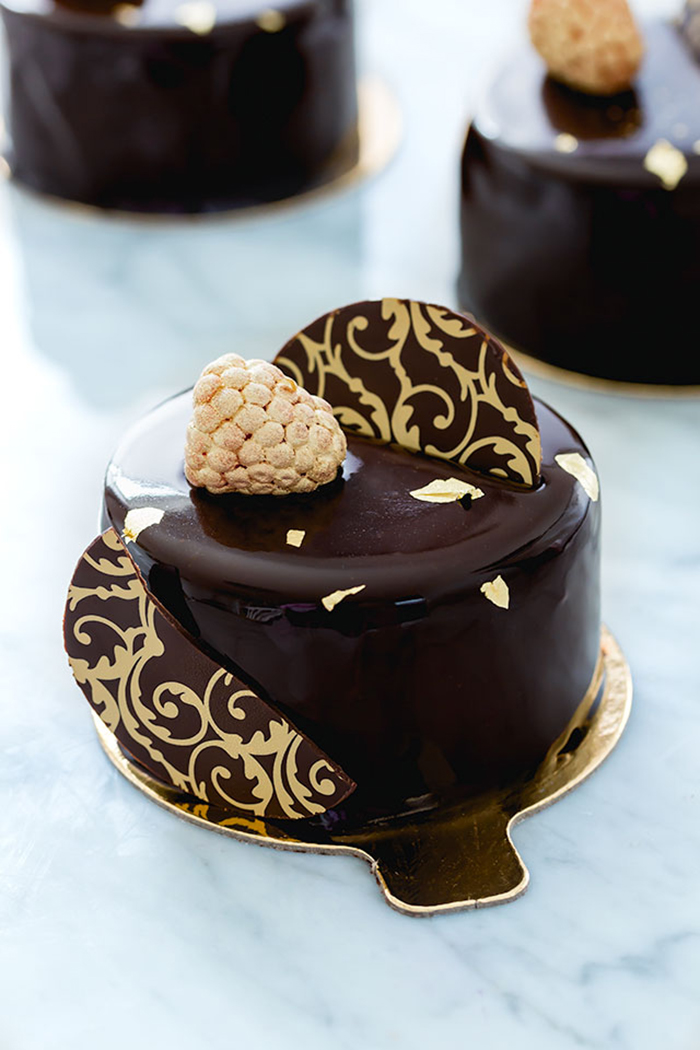 "High-end galaxy shine patisserie cakes are so beautiful and would add real glamour stacked on cake stands of different heights."
BOHO BAKES
"Dashes of bronze metallic, feathers and gold give a rustic but chic feeling. Rosemary garland cakes with lemon and rosemary buttercreams add to the natural feel."
GATSBY VIBES
"Highly decorated cakes with monograms, metallic and 1920s Art Deco inspired designs suit a wedding themed around Gatsby with sharp suits and beaded headdresses."
TOWERS OF TREATS
"Instead of the usual three-tier wedding cake couples in 2018 will want layers of crepes stacked and dripped with maple syrup or doughnut towers iced in the wedding colours with unusual flavours like peanut butter and jam, or lemon meringue. However if it's glamour you want, the beauty of a macaroon tower with the colours expertly displayed in chevrons creates some French patisserie chic."
ON THE TABLE
"I love the dessert table trend, as this is where everyone with a sweet tooth will go and salivate, and it is where you can show your personality and the theme of the day."
PAINTED LOVE
"I particularly love the creative paint stroke trend. The drip cakes with watercolour brush-stroked buttercreams are still en vogue, but they have been a little overdone."