Hire a mobile gin trailer from Edinburgh Gin for your wedding day!
Do you love a good G&T? Us too! How cool would it be to have a mobile gin bar at your wedding drinks reception? Now, you can!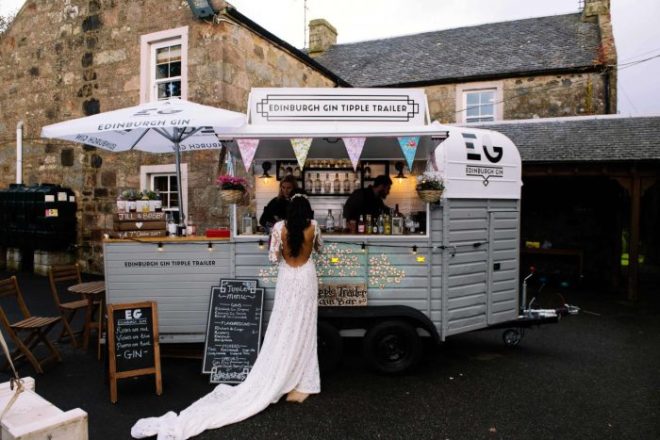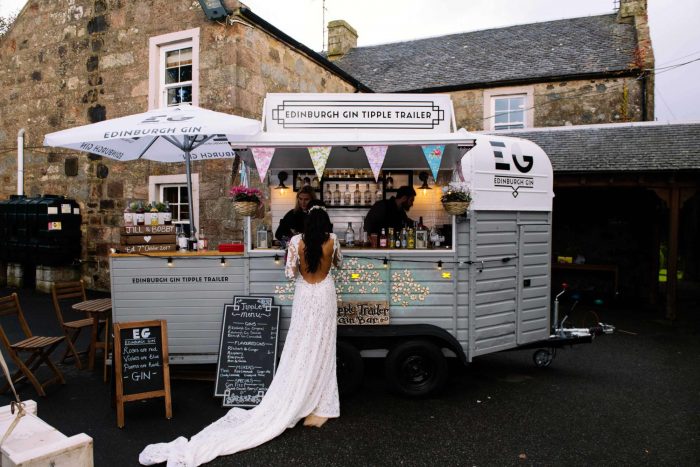 When it comes to a wedding, there's nothing like a good toast to really get the party started. Every special occasion deserves a bar stocked with the best tipples around, right?
Well, that seems to be the consensus reached by Edinburgh Gin who have launched their very own gin bar trailer.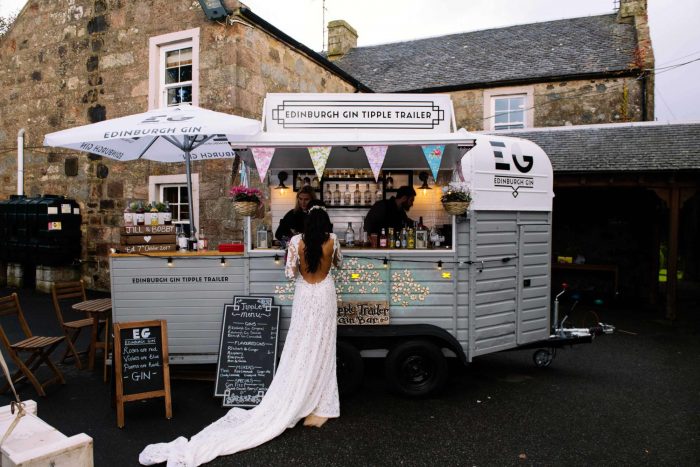 IMAGES | Edinburgh Gin
Converted from a traditional horse trailer, this mobile bar comes complete with an assortment of classic Edinburgh Gin serves, cocktails and gin fizzes. Most importantly of all, however, it just looks so charming that it would be just perfect for photographs.
Whether your wedding is taking place in a large garden or you just want to complement a bigger venue, this mini bar is ideal for outdoor events such as weddings.
Even better, the trailer can be fully customised so you can tailor it to your individual needs. If you love Edinburgh Gin's luscious liqueurs, for example, you can include the option to indulge your guests with their very own miniatures or triple pack.
Gin liqueur can be added to Prosecco to create a unique gin fizz your party will most definitely want to raise.
Originally found on The Gin Kin