Let's talk about plus-size groomswear
Find a plus-size groomswear shop near you in Scotland.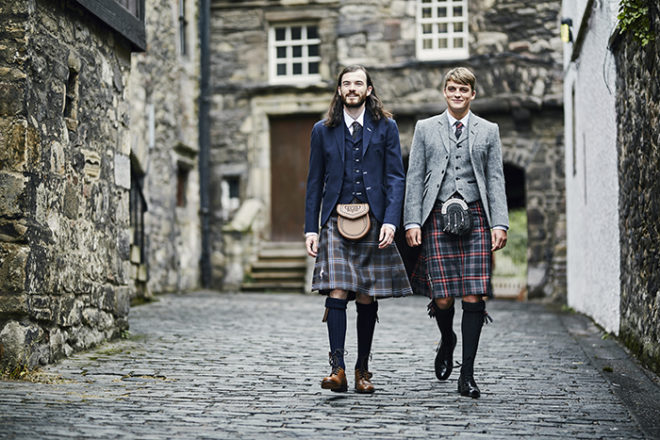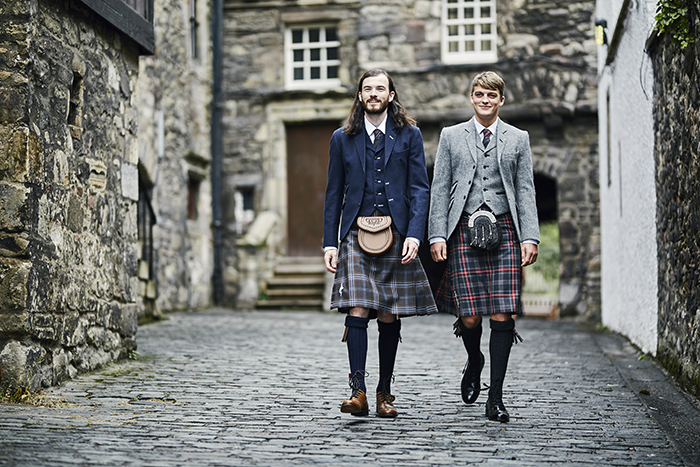 It's not generally spoken about anywhere near as much as women's fashion, but we need to chat about plus-size groomswear, says features writer Claire McPhillimy.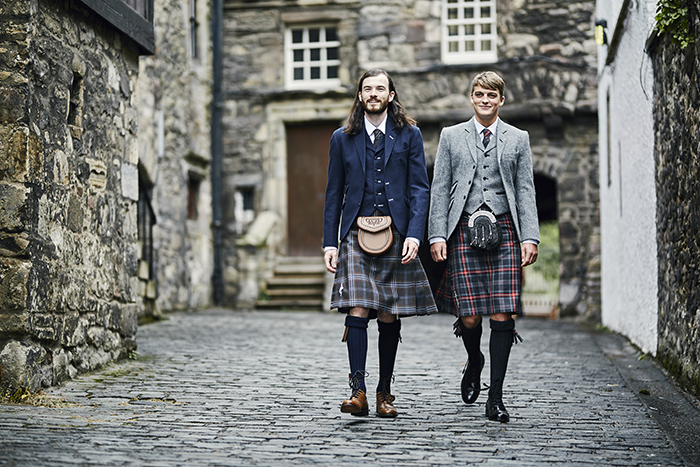 IMAGE | Eight Yards
Let's talk about groomswear. Generally speaking, we don't hear anywhere near as much chat about plus-size male fashion as we should (Jacamo adverts aside), and even less when it comes to plus-size groomswear.
If you've got the budget to buy a tailor-made suit to your exact measurements then maybe this won't be much of a concern, but if you've not, what then?
There's no need to be nervous about the prospect of hiring a kilt or a suit, no matter what your size or height, if you go to the right shop. Paul Swadzba, director of Eight Yards, confirms this:
"Grooms get a great choice of products, with hire stores doing more garments that look like purchase goods with attention to small details."
Eight Yards have kilts for hire with jackets up to a 62" chest and kilts up to a 68" waist, and like any good kiltmaker or tailor, have solutions to help find you the perfect fit if you're outside this size range, too.
For example, Eight Yards offers kilts up to a length of 27.5", which will work for grooms up to 6' 8" and do go out a lot at the waist, alongside extra-long-fitting jackets.
Again, just phone up the kilt or suit shop you're eyeing up in advance to check out what sizes they offer across both hire and to buy ranges.
That'll save you any wasted trips to shops that aren't going to have anything to offer you except an uncomfortable and awkward trying-on experience.