Our Opinion: Has the traditional stag do had its day?
Two of our #officelads fight it out - has the traditional debauched stag do had its day? Let us know what you think in the comments!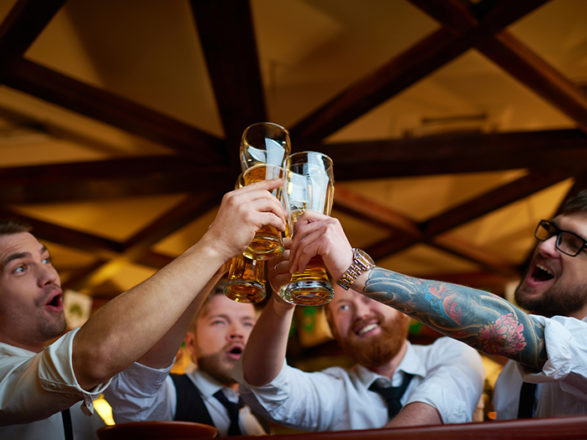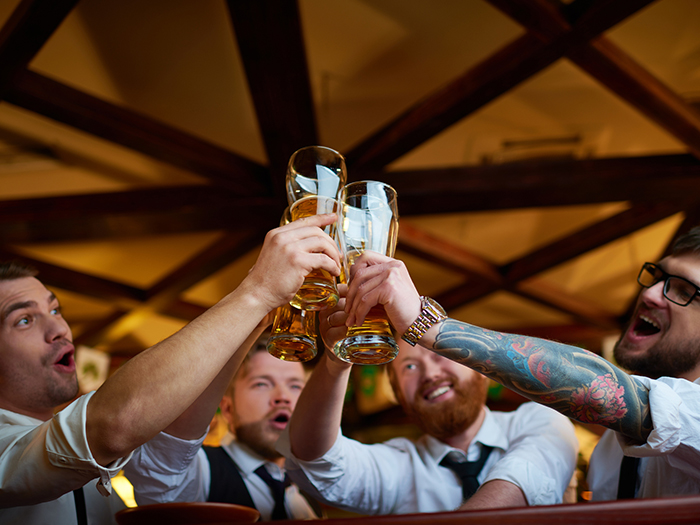 Recent research suggests many men don't enjoy a hedonistic stag do, but feel pressured into having one by their mates. Is it time to declare the boozy prank-filled stag over?

NO! Says Matthew Gaffney, your social life is about to become more family-oriented, so your stag should be on the wide side!
Boozy nights, strip clubs and fancy dress " a stag do is the perfect send-off for any groom-to-be. There's no better way to spend your stag than surrounded by your best mates for one last night of freedom. It's a rite of passage that every man deserves, and why shouldn't we? We've just signed up to a future of mortgages, bills, family commitments and debt, so there's no harm in having a final wild hurrah.
In fact, sometimes the stag do is more fun than the actual wedding. When else would you see Big John from the office dressed as a chicken, or get to experience drinking copious amounts of alcohol in a gentlemen's club with a bunch of random pals?
˜Best weekend ever' is how I would describe a recent stag do I attended " though I might be a wee bit biased. It was my brother's, so as best man I was tasked with the challenge of organising the best stag do ever.
No pressure! Fifteen of us jumped on a plane to Spain and I can honestly say it provided some unforgettable drunken memories, some of which should never be repeated. It certainly gave all the men something to laugh about on the day of the wedding.
As someone who had watched and enjoyed The Hangover, I naturally was a bit apprehensive about how the stag celebrations would unfold, but there was no need to worry. It's not all shaved eyebrows, being tied to a lamppost and spending the night in jail, you know; it's actually all about the banter and camaraderie that naturally comes when a bunch of lads get together.
Every guy deserves a stag do, whether it's a few pints in the local or a weekend in Prague. Is it time to say goodbye to the traditional debauched ways of celebrating your last days as a single man? Absolutely not. After all, it's a stag do " not a stag-don't.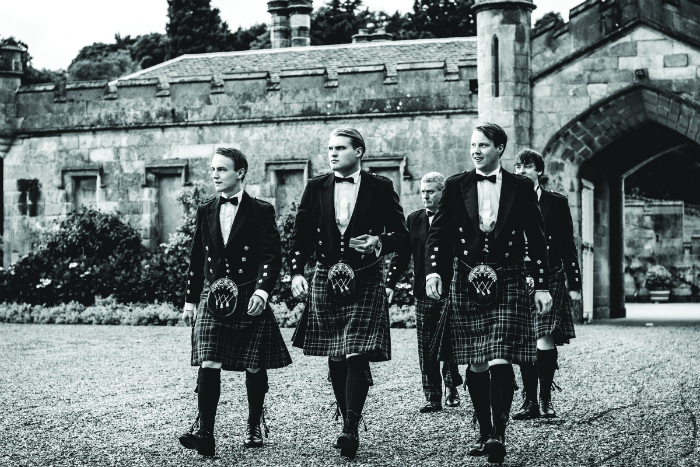 IMAGE | Karol Makula
YES! Stephen Gallacher is ready to retire his status as a lad after experiencing several variations of the same stag do.
Lads, eh? What are all the lads like? All the lads on tour for the stag do! All the top lads getting together at the airport. Look at the lads, all exchanging banter wearing primary-colour shirts and drinking pints of cooking lager.
All the lads, walking up the steps to the aeroplane, talking about five-a-sides and how they're already going to be sick. Those lads, giving some banter to the air hostess. "Give us a smile, doll," they wink. "Yeah I'll have another cider," one slurs. "I'm sorry for my friend's behaviour, please don't phone the police at the other end," begs another.
All the top banter lads on tour, one of them has indeed been sick, getting off the plane in a European capital (it doesn't matter which one). Lads, eh? They're oblivious to a 16th-century Gothic cathedral which survived the Red Army's advance in 1944, but have noticed t's only a pound for a beer.
The top banter cheeky lads are there in a bar, remembering the time one of the gang, called something like Pumba Pete or The Fiend, got into a fight with a bin in Prague. Typical, it's the strippers for them next "good old lads, up to their high-jinks! They just love it when a bored lady gyrates on them in her pants while she thinks about going to Euro-Tesco for fags after she finishes.
Look at the fearful lads, they're having a great time! Pumba Pete is a laugh, isn't he? He peed in a cafe and got them all thrown out of a wine bar. Ooft, a bit cheeky!
Need I go on?
Here's an idea. Instead of a weekend immersed in a cloud of Krusovice and shame, consider this: a real stag is a fine, noble creature that you don't often see wearing a t-shirt saying Big Dave's Wolfpack 2017. So what about doing something like having a nice meal with your mates? How about being a bit more polite and inviting, I don't know, some women?
After all, we're not just lads any more.
For ideas of what to do for your stag do head over to our Hen & Stag Do Ideas of the Directory!