How to elevate a blank canvas space from humdrum to Pinterest-perfect
Five easy ways to make your venue look Pinterest-perfect.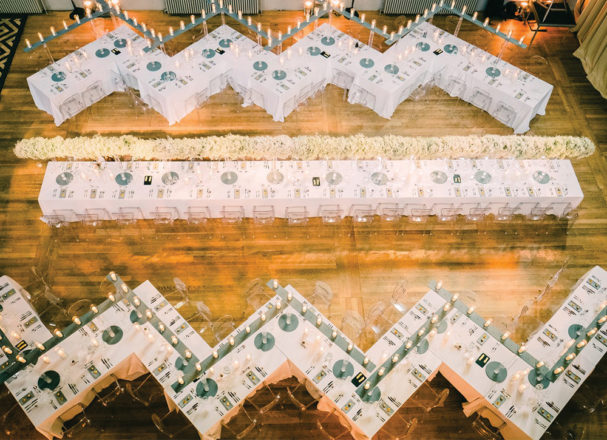 If you're not feeling inspired by your wedding venue's decor, here are a few handy tips that will give any space a much-needed wedding boost!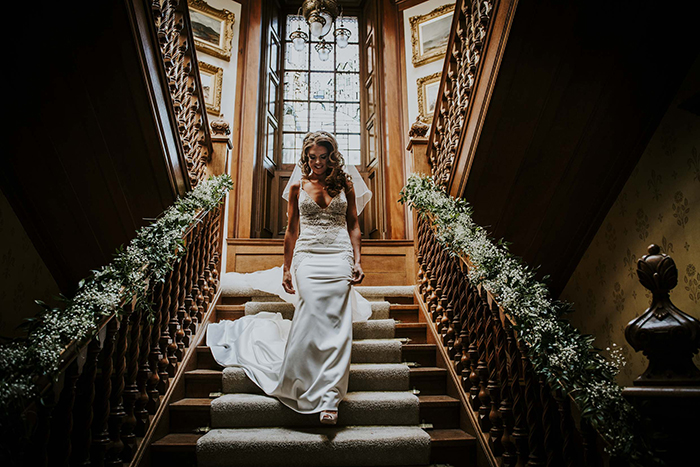 IMAGE | Tommy Cairns Photography
LET THERE BE LIGHT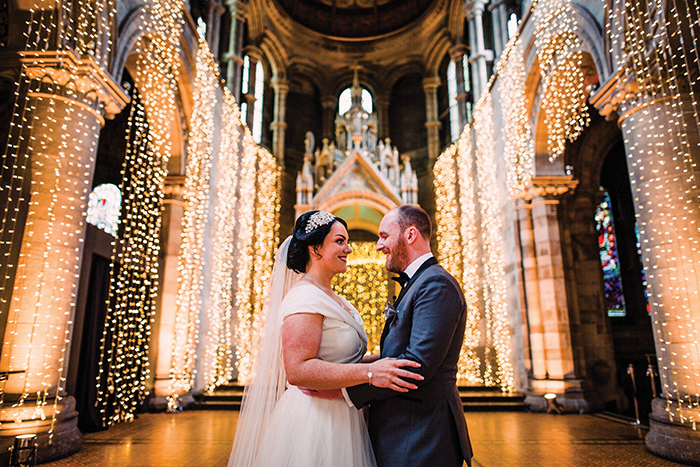 IMAGE | Fern Photography
Lighting can hugely change the look and feel of a space.
"Light travels, and, depending on where the source of it is placed, it can completely transform a room," says Heather at Make Believe Events. "It has much more impact than an inanimate prop like a vase of flowers, which can only consume the space it's in."
Soft, warm lighting creates a sense of cosiness and romance; think fairylights wrapped around pillars, bundled inside jars or serving as a curtain backdrop to your top table. Lighting isn't confined to the indoors either, as Heather points out: "Festoon lighting is great outside wedding venues on summer nights. It's very pretty, and it's great for designating an area where guests can smoke or take a breather from the party to chat to each other."
Alex from Covered In Style, a tipi hire company that also provides furniture and décor, says that these break-out spaces can work well indoors, too: "An indoor firepit with chill-out area, including comfy seating, is really popular and a great way of offering something other than dancing to those who can't, won't and probably shouldn't!"
THE COVER-UP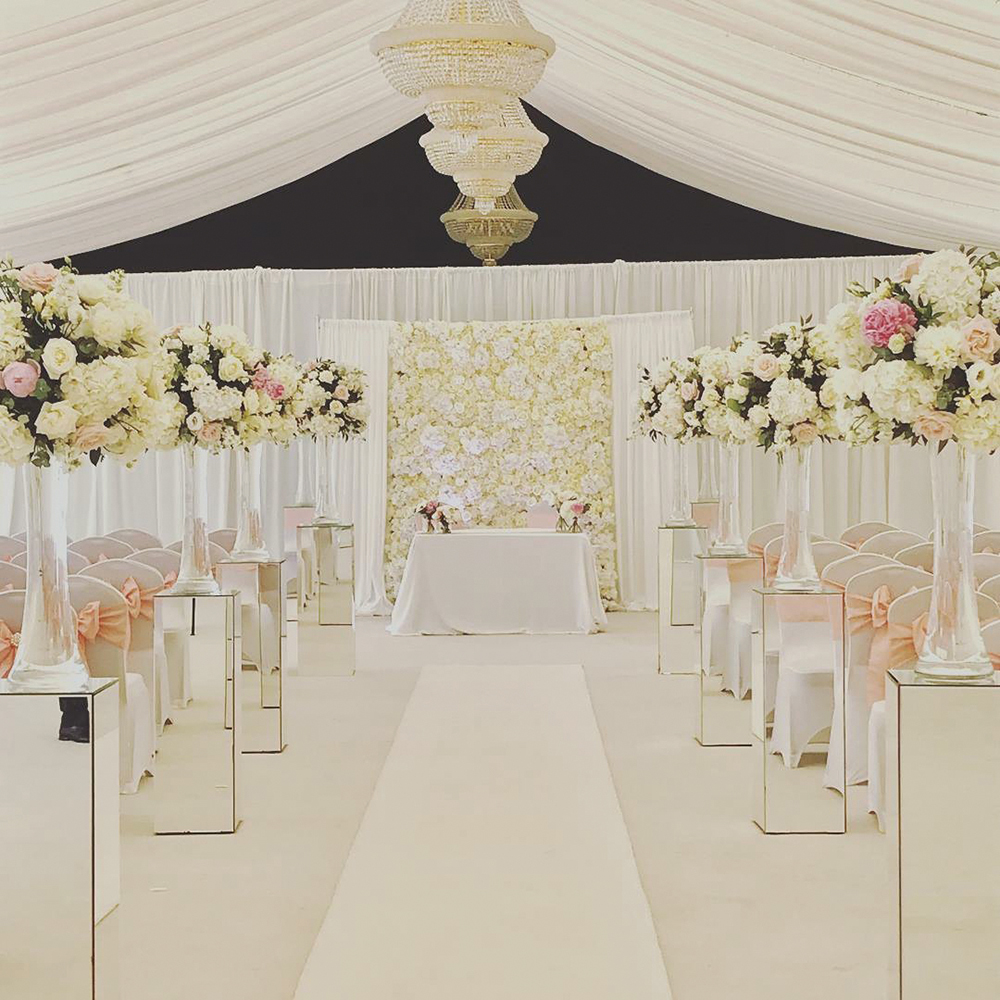 Dressed by Ivory Tower Weddings
Using fabric drapes to partially or completely cover the walls of your venue can be hugely transformative (think the before and after pictures of Bella Hadid).
"Room draping is so versatile and converts the space into a blank canvas," says Laura at Ivory Tower Weddings. "It's then easy to achieve any look, whether it be rustic, elegant or romantic."
While draping an entire room can be expensive, even draping just one wall can be wonderfully effective, especially if you're getting married in a venue such as a bowling club or town hall. "You can use drapes to hide an area that has notice boards and art projects by the local Brownies hanging up, for example," says Heather at Make Believe Events.
It's not just the walls that can be given a makeover, either. "The ground might have a badminton court drawn out on it, or might just be a bit worn down, but we can temporarily re-carpet the room for your event," says Heather.
"Paired with covering the walls with drapes, you wouldn't believe how different some spaces look – our couples are always really impressed!"
DO IT YOURSELF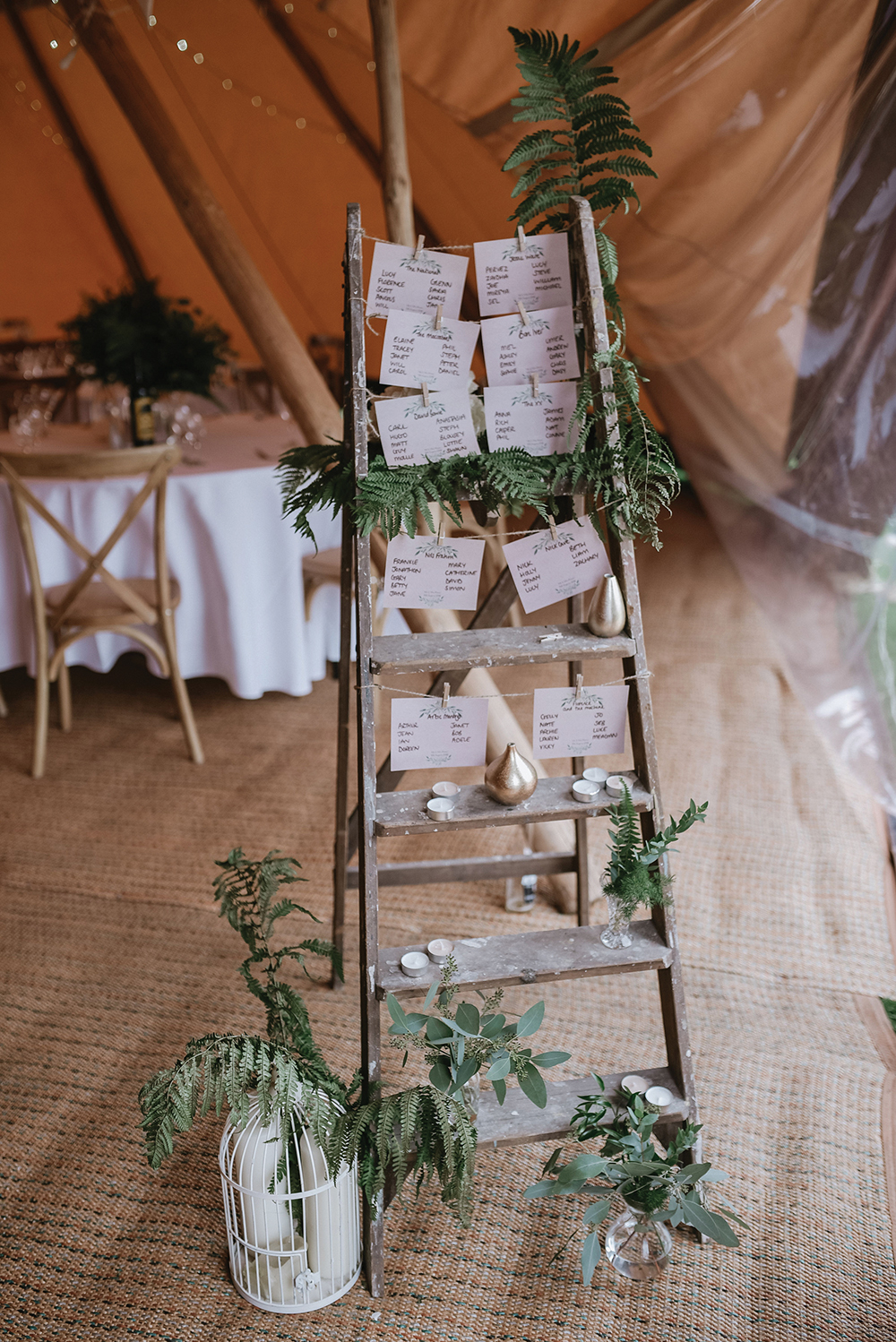 Dressed by Covered In Style | IMAGE: Mike Taylor Photography
Taking a fully DIY approach to your wedding décor can prove time-consuming (and surprisingly costly), but a few simple projects can add charm and personality to your day.
Those fancy flower hoops you've seen all over Pinterest? Not as hard to recreate as you'd think, says Alex: "We recently had a bride who made her own. She just bought a few hula hoops, spray-painted them gold, then decorated each with flowers and ribbons."
Going DIY doesn't actually mean you have to craft all your décor by yourself, Art Attack style – if you're not that arty but you do have a good eye for decorative items, consider sourcing some bits and bobs to give your venue character.
"Don't be afraid to use mismatched props – you could create an aisle and ceremony backdrop using different lanterns and hurricane vases with an abundance of candles," says Katie from Get Knotted.
"Start checking out charity shops and vintage festivals in the months before your wedding to find some really cool, unique pieces for your wedding decorations."
BRING THE ROOF DOWN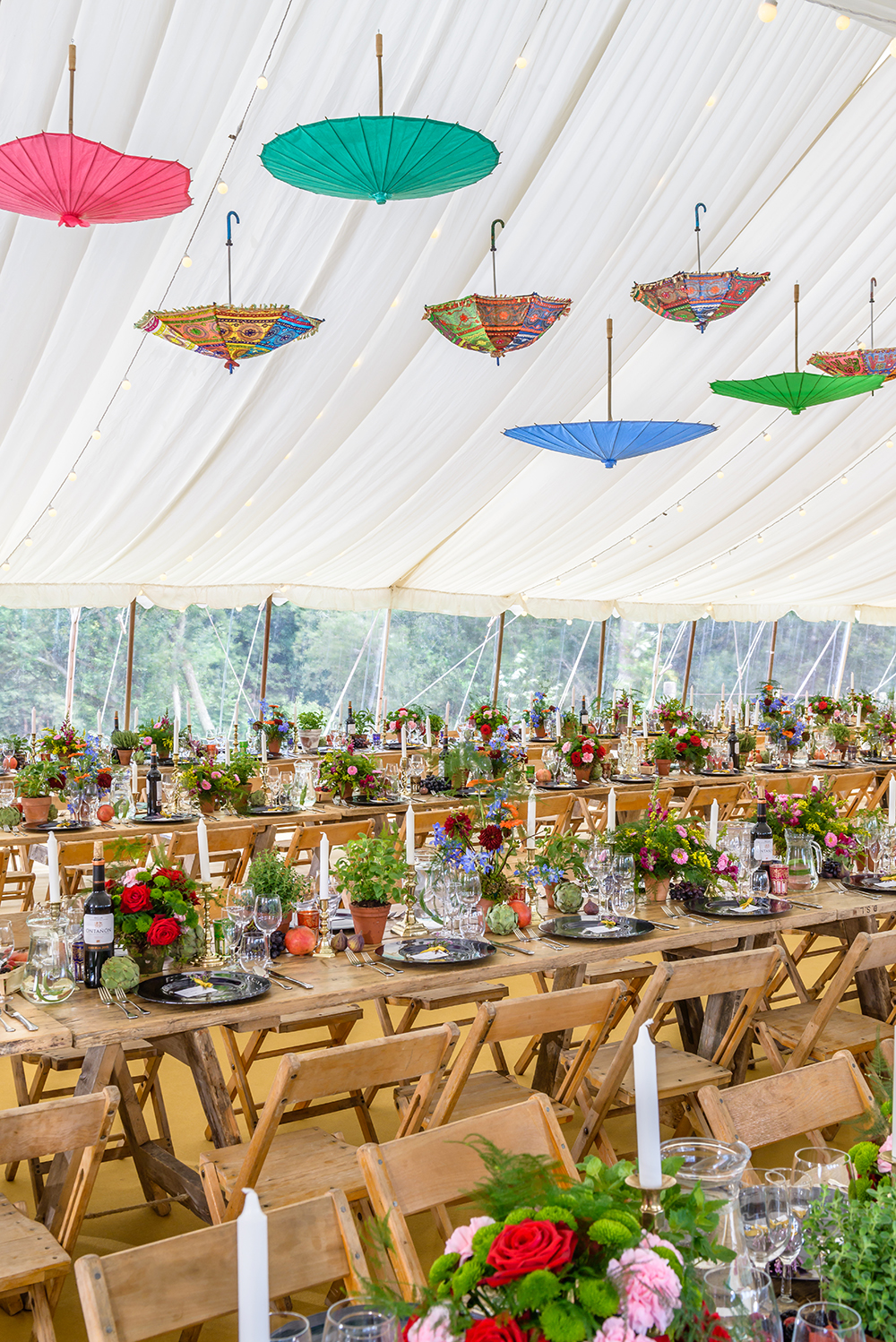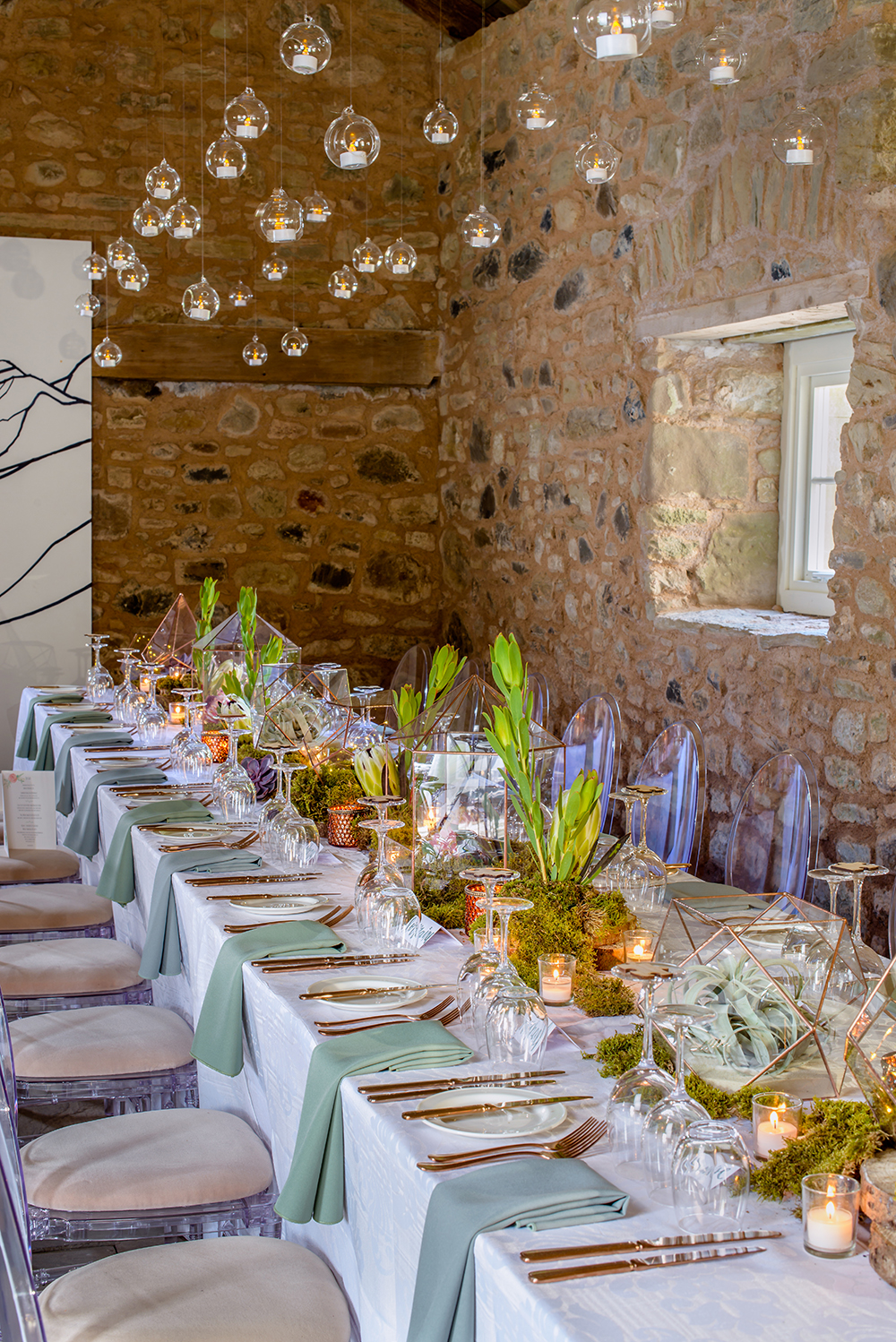 Both images styled by Get Knotted | IMAGE: kevingreenfield.com
A great way to transform a venue is to bring the roof down – literally.
"Opt for one of the many hanging options, like bunting, pom-poms, or a fairy light rig, because it can help lower the ceiling. Doing that creates a really beautiful, celebratory atmosphere," says Alex from Covered In Style.
"Often the ceilings and roof space in venues can be neglected, but to get the overall look you want, you will need to think about what to do with the space above your heads," adds Katie at Get Knotted.
"Suspending decorations from the ceiling or rafters is the ideal way to transform the look and feel of your venue. If the ceiling is overly high and you create the illusion of a lower ceiling, it gives your venue a sense of romance and intimacy."
RECYCLE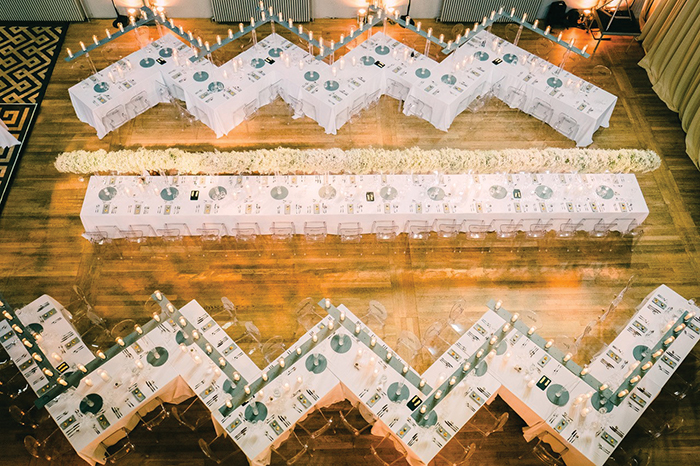 IMAGE | Fern Photography
You have to make your wedding décor work for you, not the other way round, so repurpose it to get your money's worth.
"We always recommend to our brides that they get as much use from their hire items as possible," says Laura at Ivory Tower Weddings.
"If they have lovely centrepieces for the tables then these can be used on display plinths along the aisle to add some more detail to the ceremony. A simple floral archway looks fab as a backdrop during the nuptials, but then it can be moved behind the top table for the wedding breakfast!"
Roni at All Wrapped Up Events has a top tip for anyone who wants to get multiple use from their wedding décor: make sure it's easy to transport! "Some couples invest in these big ornate props that can't be moved, and they can be easily put in a corner and forgotten about," she explains.
But if you're smart about it, it can work really well. "I had a couple that used a wooden ladder up to three times during their wedding," recalls Roni. "They placed bottles of gin on it and made it their table plan, tying the table names to each bottle.
Then at the speeches, they gave each table their bottle of gin with some tonic so everyone could join in for the toast, and later at the reception they used it as a DIY gin bar!"
---