House of Ollichon are the only bridal collection in the world without a wedding dress!
The House of Ollichon bridal collection doesn't feature a single wedding dress - we LOVE it!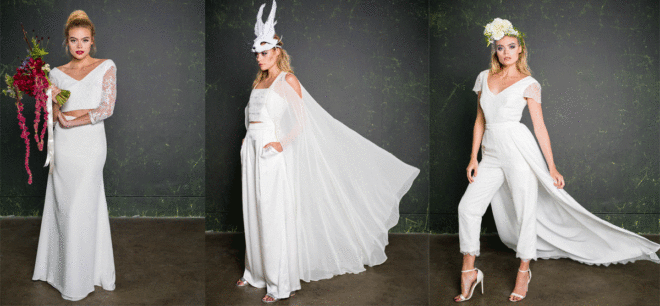 House of Ollichon is a bridal designer like no other, mostly because you won't find a single wedding dress in their whole collection. Nope, they're all about luxury bridal jumpsuits and separates, and we love them!
We sat down with founder and designer Hannah Ollichon to find out more her gorgeous, quirky bridal collection…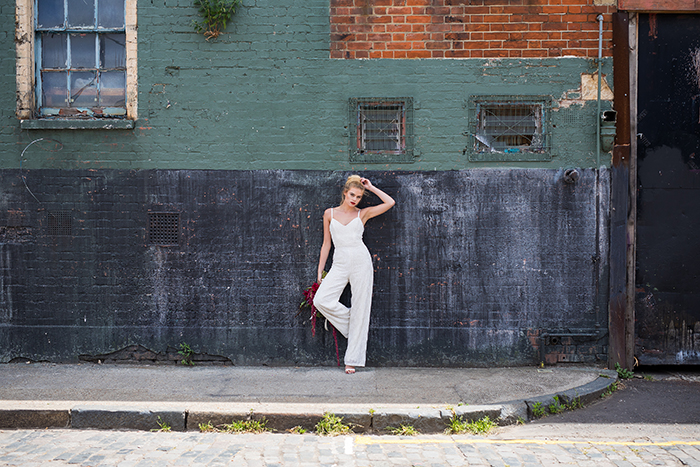 The House of Ollichon mantra is one that resonates with women and brides all over – 'be a special version of your normal self'.
It's an idea that came to designer and founder Hannah after her own difficulties finding the perfect wedding dress as a bride.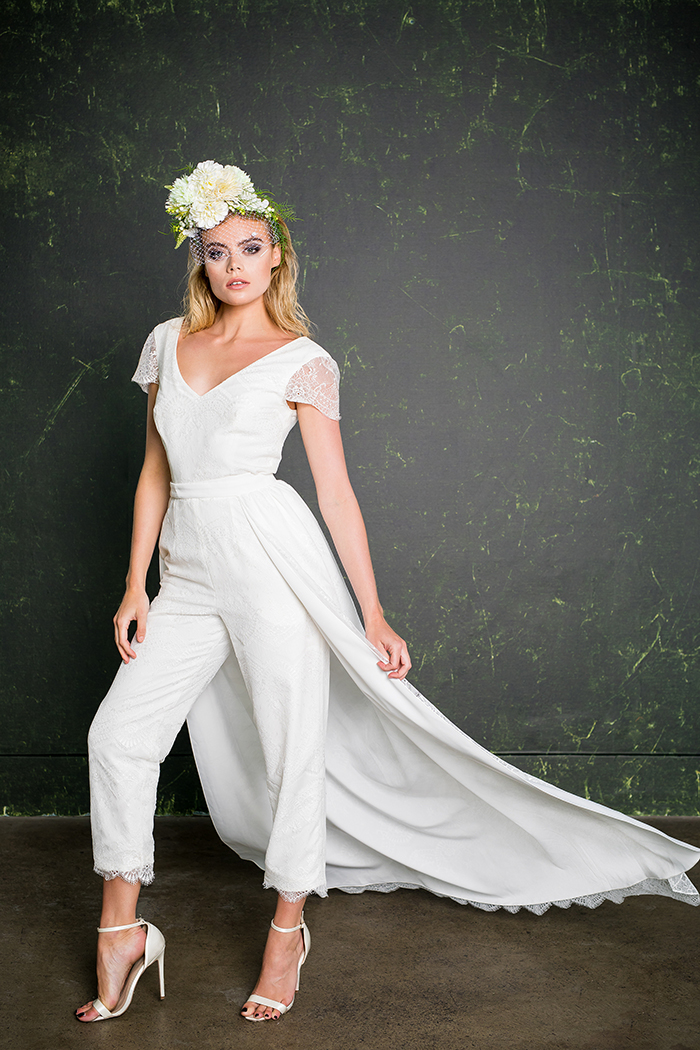 "My husband and I got married in Islington Town Hall with a 'friends only' celebration in a pub afterwards," explains Hannah. "I struggled to find something that bridged the gap between high street and big meringue bridal. I ended up in a dress from Hobbs and now I look back on pictures and think "It was fine…". No woman should think she just looked 'fine' on such an important day in their life!
I said to my husband at the time "there is such a gap in the market for chilled out bridalwear", so after a year of sampling and researching I decided to take the leap."
House of Ollichon, a quirky collection offering stylish brides a range of luxury bridal jumpsuits and separates, was born!

A unique bridalwear collection
"We are the only bridal collection in the world without a dress!", says Hannah, who wanted to shake up the bridal industry with the launch of House of Ollichon.
"We encourage women to be themselves on their wedding day; why would you dress up in a meringue with pearls and a chignon if that isn't you?"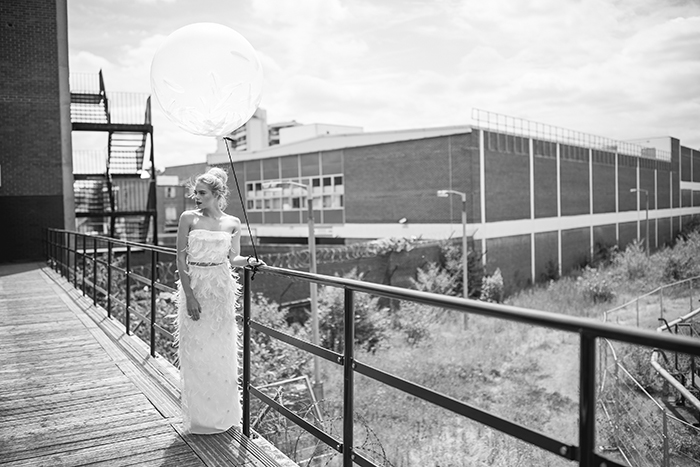 It's an approach that's certainly struck a chord with brides around the world, and with SWD – we're all for helping brides feel happy, comfortable and chic on their big day!
The brand is now launching their 4th collection over summer to coincide with their 4th birthday, an occasion Hannah and team are planning to mark with a big celebration at House of Ollichon HQ in the near future.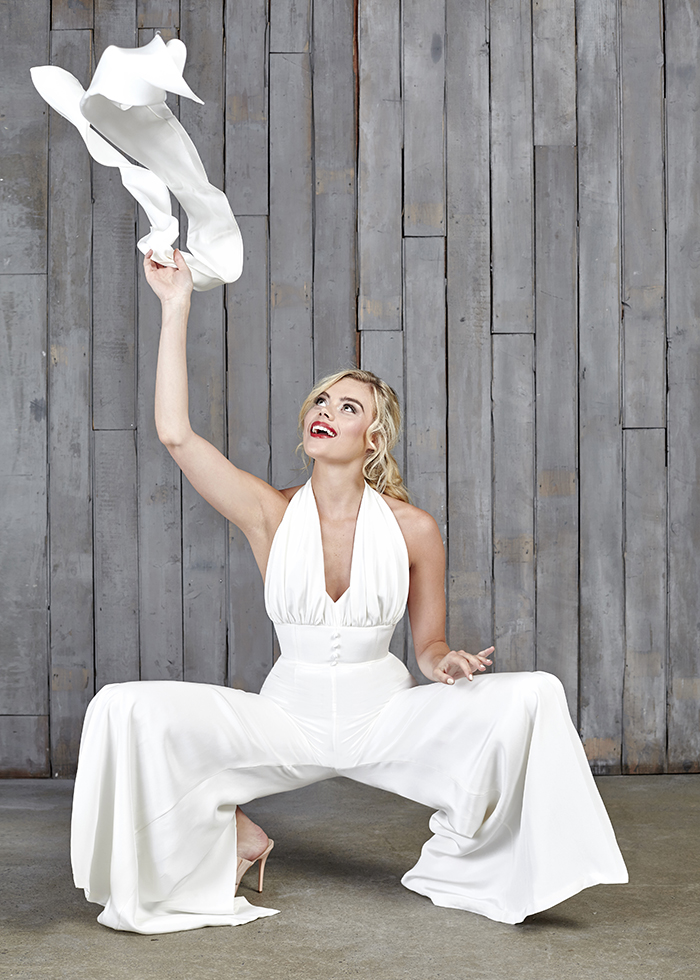 The House of Ollichon bride
So who is the House of Ollichon bride?
Well, clearly the collection is ideal if you want to make a less formal fashion statement on your wedding day, whilst still looking and feeling ah-mazing.
And designer Hannah knows how to give you exactly what you're looking for!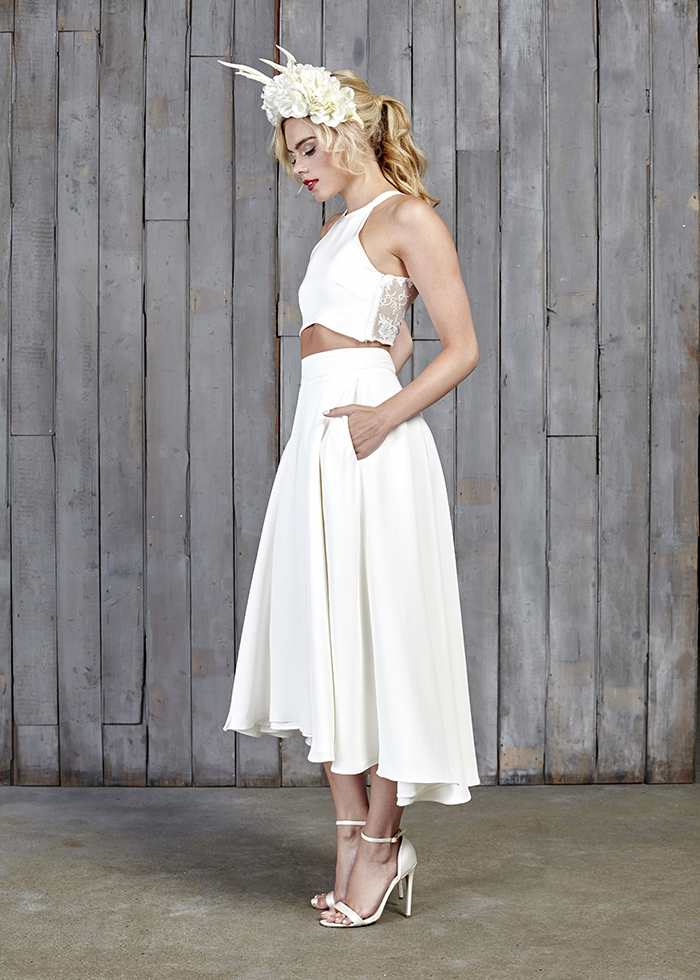 Every single House of Ollichon piece is named after someone very special to Hannah, from her Mum and best friend to real Brides of Ollichon who have taught her something from their own creativity.
"I looked at all the incredible women in my life and designed pieces from their characters; whether they are romantic, hate any fuss, have a bigger bust, longer legs or are maybe on their second marriage," explains Hannah.
"I'm also inspired by my own clients. So many people have their own individual style and come to us with their own vision. We are always honoured to deliver it."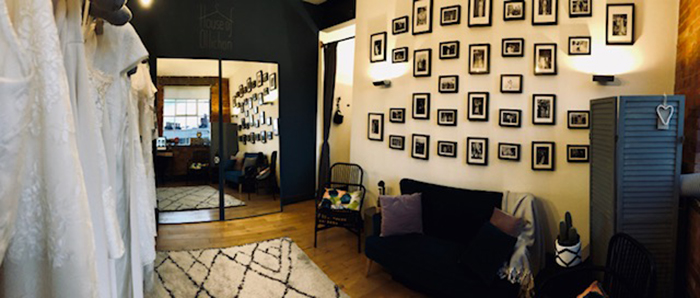 That includes an incredible one-off project for a Las Vegas 'glow in the dark' themed wedding, where the bride wanted to be a Bridal Surfing Mermaid! House of Ollichon made her a layered skirt attached to white denim hot pants with fairy lights embedded inside, so when the party got started she could switch herself on!
"It's just the best job in the world. The fact that someone has chosen your designs for their special day is such an honour," smiles Hannah.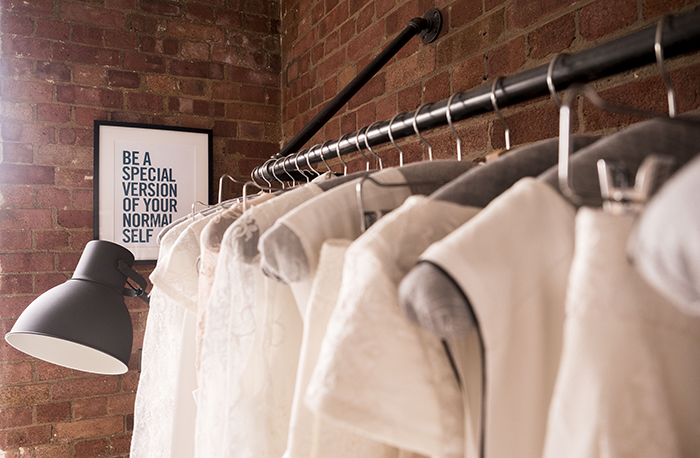 Shop the House of Ollichon collection
At the moment, you can look online at the House of Ollichon collection and travel to their HQ in London to shop it in person.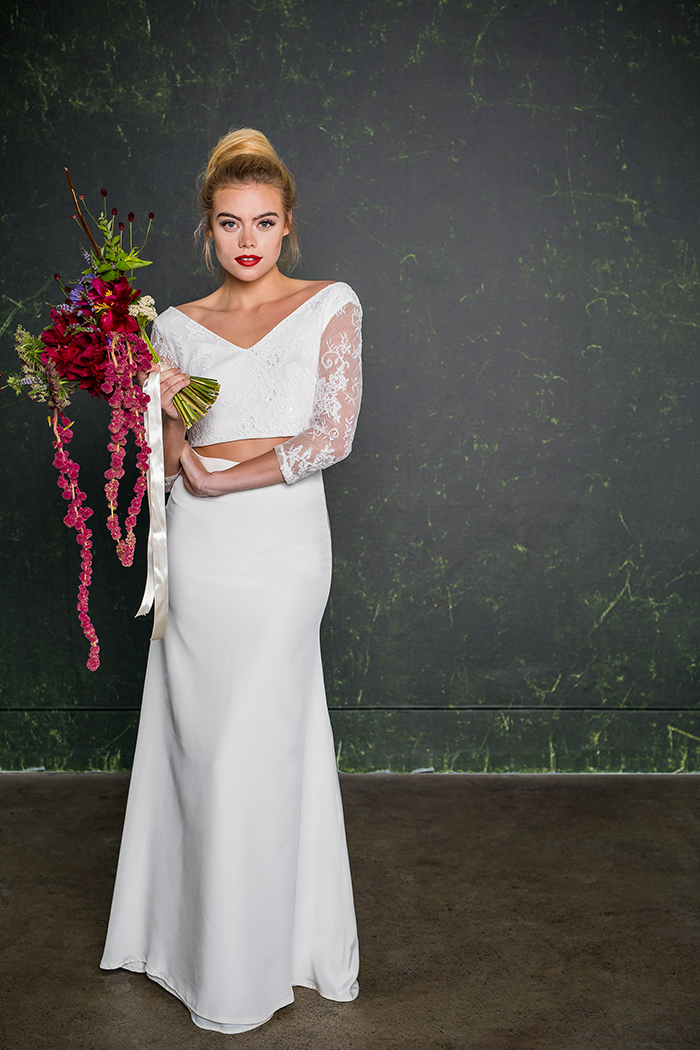 "I have lots of gorgeous Scottish brides and we are so lucky that they are happy to invest their time and money to travel to London and visit us," says Hannah.
"We totally appreciate what a leap of faith this is and I would love to find a stockist in Scotland to save brides-to-be valuable travel time!
Finding a stockist in Scotland is our next step as there are so many Scottish brides looking for this alternative style, and all we want to do is offer women the chance to be a 'special version of their normal selves'!"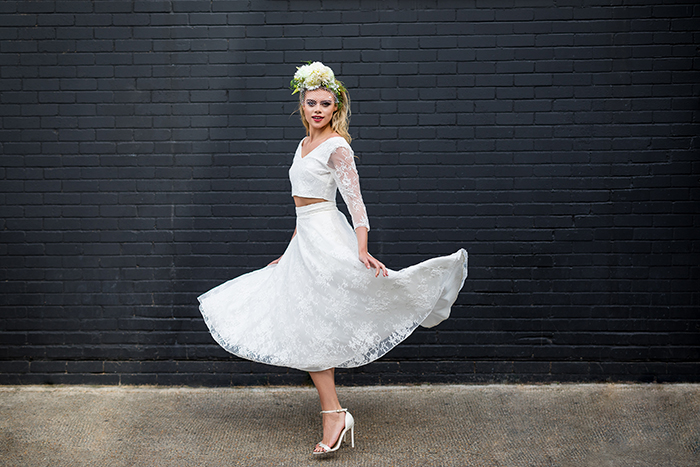 e. hannah@houseofollichon.co.uk | t. 07825 132745