Steal their style: Guy Ritchie heads to Scotland for stag do
Want to have your stag in Scotland sipping on the best whiskies available in the world? Steal Guy Ritchie's stag style for inspiration!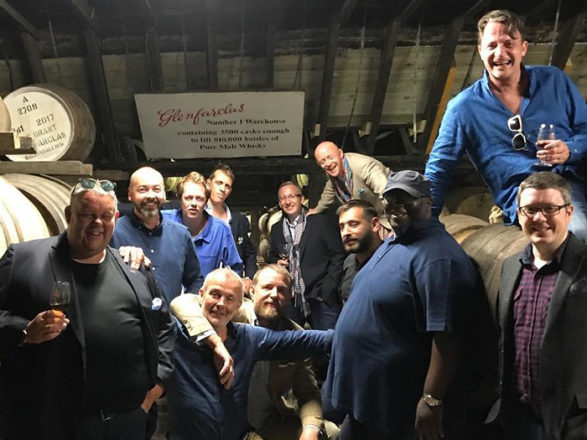 A boozy stag in Magaluf with all your #lads might soon become a thing of the past. More and more, we're seeing stag parties approaching the traditional outing in a more refined manner " think heading to a scenic part of Scotland to sip on premium whiskies instead of downing shots!
Film director Guy Ritchie is one of the latest to head to a stag with some Scottish flavour. He posted pics to his Instagram page surrounded by pals in Speyside, peak Scottish whisky country, for a friend's stag do. We love the idea of keeping it local (we are the Scottish Wedding Directory, after all) so here's the best way to steal this stag do style.
GO TO GLENFARCLAS DISTILLERY

Ritchie can be seen with his mates tasting some vintage Glenfarclas whisky at their distillery, on what we're guessing is their Five Decades Tour and Tasting. The tour allows guests to see the famous distillery in-depth, and taste some of Glenfarclas' rarest whiskies. This particular tour comes in at £100 per person, but there are cheaper tours available if that's a little outside your budget.
EXPLORE SCOTLAND

Another snap shows Ritchie and friends at the small village of Dallas, Moray. If you're not too hungover from sampling a few drams, there's tons of opportunities to explore this area of Scotland. You can go canoeing on the River Spey, climb Ben Aigan, or explore the beautiful nearby Cairngorms in a hired car. If you're looking to do fun activities during the day and relax with a dram at night, Speyside is a perfect stag do spot for you.
GET A LOVELY HOTEL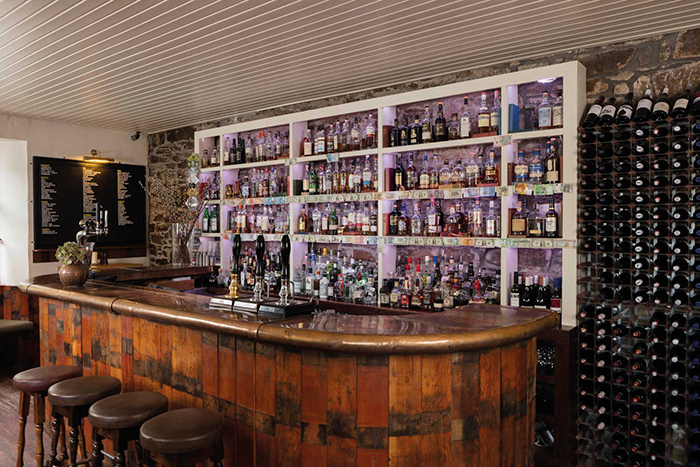 But where can refined gentlemen on a stag do chill out and recharge after a long day of having a good time? We personally love The Craigellachie Hotel in the heart of Speyside. It's absolutely beautiful and completely relaxing and comfy. Their on-site pub the Copper Dog is a great place for food and a blether, and with live music every Thursday to Saturday, it always has an amazing atmosphere. If you want to continue the whisky theme, head upstairs to The Quaich, a bar with one of the most extensive whisky collections in the world. You can take a journey through the different eras of whisky with Quaich Bar manager Lyndsey Gray, who can arrange a tasting to suit everyone's individual palate (from £45 a head). Fun fact: Kate Moss has been known to party at this hotel!