Get inspired by these Gryffe Weddings destination wedding films
Gryffe Weddings tell us more about their bespoke destination wedding film packages!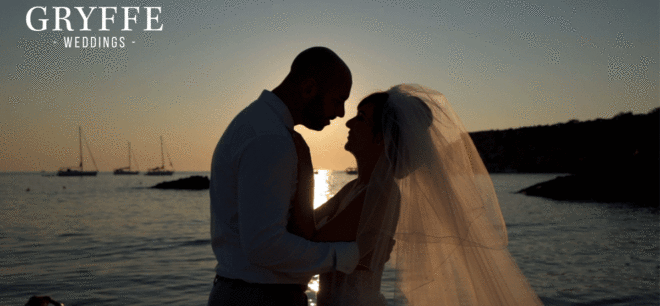 If you ask us, there's no better cure for the January blues than looking at destination weddings.
It's the ultimate form of holiday inspo – gorgeous, exotic locations AND stunning wedding dresses! What more could you need to distract you from the snow, ice and general yuckiness outside?!
We asked the experts, Gryffe Weddings, to share some of their recent destination wedding films and give us the lowdown on the logistics of hiring them for your big day abroad…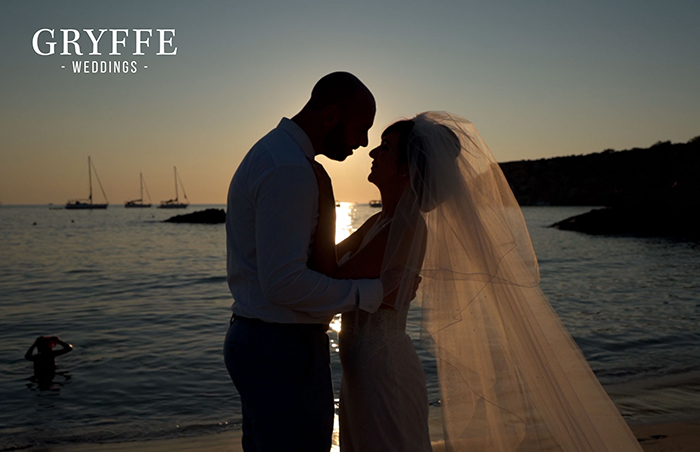 Bespoke destination wedding packages
Gryffe Weddings have been working as wedding videographers throughout Scotland for years, with their passion for creating high quality, cinematic wedding films earning them a great reputation.
In the past 5 years or so, they've also started shooting destination weddings, mainly in Ibiza and Mallorca.
As a result, they now also offer bespoke destination wedding video packages that cover bridal preparations through until dancing, including aerial filming.
"Destination weddings tend to have the ceremony later in the day around 6 pm, when the sun isn't as direct," explains Steven. "And the party always goes on much later in the evening! We don't have a set time we stay till, but normally we'll be there to capture the party late into the night.
We also charge travel and 1-2 nights accommodation on top of our package costs. This can be as little as £200 depending on the flight prices."
We asked them to share a few of their favourite examples from recent years to give you a wee flavour of their signature style…
Club Tropicana
"Pikes Hotel had been on our bucket list for a LONG time and we were jumping for joy when Sarah and Matt booked (we were actually in Ibiza when their booking form came through!).
Pikes is a very unique venue – their emotional ceremony was set in a beautiful court yard underneath massive shiny disco balls!
The family shots were taken on the PINK tennis court.
Guests then enjoyed drinks by the pool where Wham's Club Tropicana was filmed and partied till the very early hours in Freddie's (namedafter Freddie Mercury as he was a regular guest, and had his legendary 41st birthday there)!"
Beach vibes
"Laiken and Shaun's wedding venue was at a restaurant set on the cliff of one of the prettiest Ibiza beaches.
The couple and their friends and family were so laid back – it was so much fun to be part of!
We got a perfect sunset before dinner which was the icing on the cake!"
Family favourite
"We were delighted to return to Portal Nous church to film Zoe and Stephen's perfect day.
They chose the amazing The St. Regis Mardavall Mallorca Resort to continue the celebrations.
Mallorca holds a very special place in Stephen and Zoe's hearts as Stephen's grandparents have had a place there for over 30 years!"
t. 01505 874056 / 07914 805243 | e. info@gryffeweddings.co.uk
Read reviews for Gryffe Weddings