"Why I choose a gold lace wedding cake"
Bride Stephanie tells us why she wanted a gold lace wedding cake.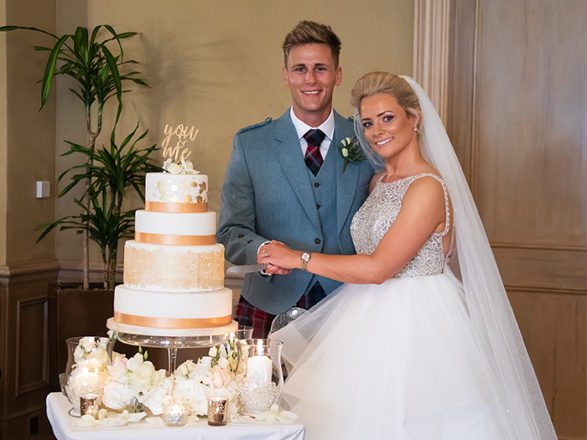 Settling on the design of your wedding cake can be tricky; you want to go for something different, but you want to know it won't look too wacky.
When bride Stephanie worried that the ruffled effect she initially wanted for her wedding cake was being overdone, she struggled to think of an idea that could replace it.
Then her mum spotted a cake that looked like it has been wrapped in gold lace, and Stephanie knew she'd found the perfect design for her wedding cake…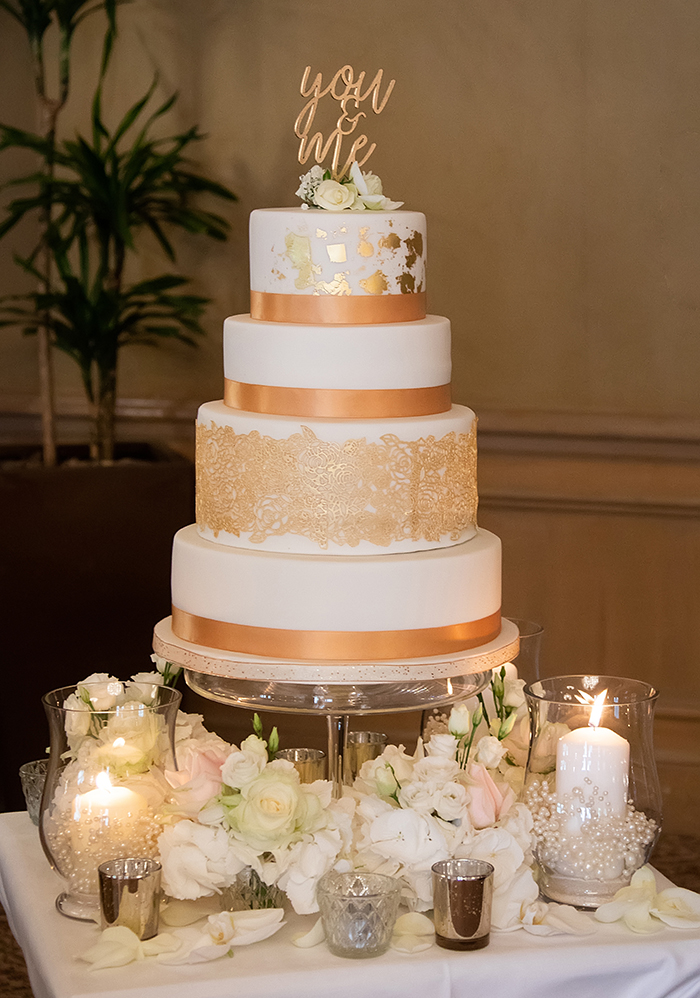 IMAGES | Parris Photography
"We didn't want any oversized flowers or opulent ornamentation fixed all over the cake. We thought only having two of the four tiers with detailing on them was enough, and I wanted to stick to a simple colour scheme of gold and white," says the bride.
"I was keen to get a local cake designer to make our cake so we didn't have to travel too far and so that they could set the cake up for us on the day, and finally found Lesley at The Occasional Cake Company.
She listened to our ideas and then did an amazing sketch for us with beautiful little details throughout which we loved as soon as we saw it. We booked her right away because we knew she could make us the wedding cake of our dreams."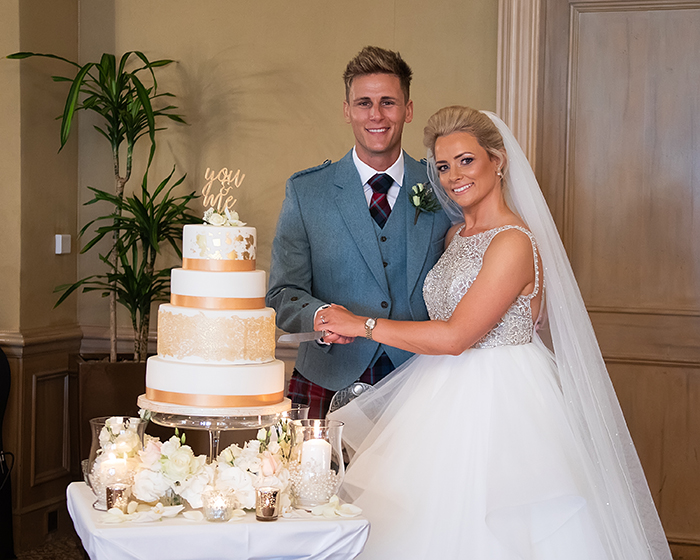 Stephanie's favourite element of the cake was the gold lace effect that circled the second largest tier. "I had been looking online for ideas, and really liked the ruffled effect that was appearing on lots of wedding cakes.
I quickly started to feel that it was being overdone however and was at a bit of a loss on what to do, but my mum saw the sugar lace style on a cake while she was out one day and sent me a picture of it," recalls Stephanie.
"I instantly loved it and asked Lesley if she could incorporate it into our cake somehow!"
Still looking for a cake designer?