Generation game: the changing styles of wedding day fashion
How have wedding dresses changed over the years? We take a look into the family albums of three brides to find out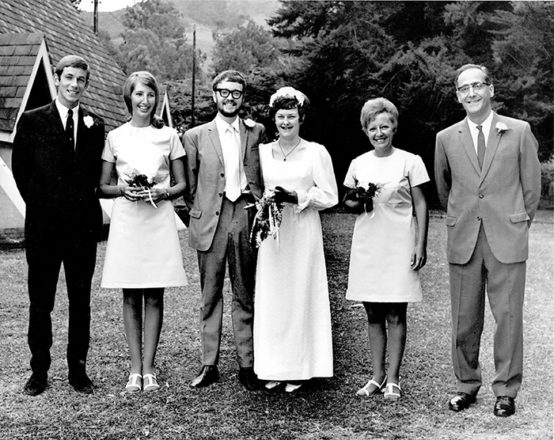 How have wedding dresses changed over the years? We take a look into the family albums of three brides to find out.
~ LEANNE ROSS ~

THE BRIDE
Married 24th August 2017
Leanne chose this beautiful embroidered gown for her wedding to Samuel at The Parsonage, Airth.
After hunting round several boutiques with no joy she discovered her perfect dress with its illusion-neckline bodice, buttons down the back and charming hidden pockets.
"I was with her when she tried it on and as soon as the curtain was pulled back and I saw her face, I knew instantly she had found her dress," says mum Alison. "Her beaming smile was proof " and, of course, my tears!"
Leanne wore her mum's veil on her wedding day but made it her own, removing the silk floral crown and adding a diamante comb.
She says, "I felt like a princess!" and her mum agrees, "She looked like one!"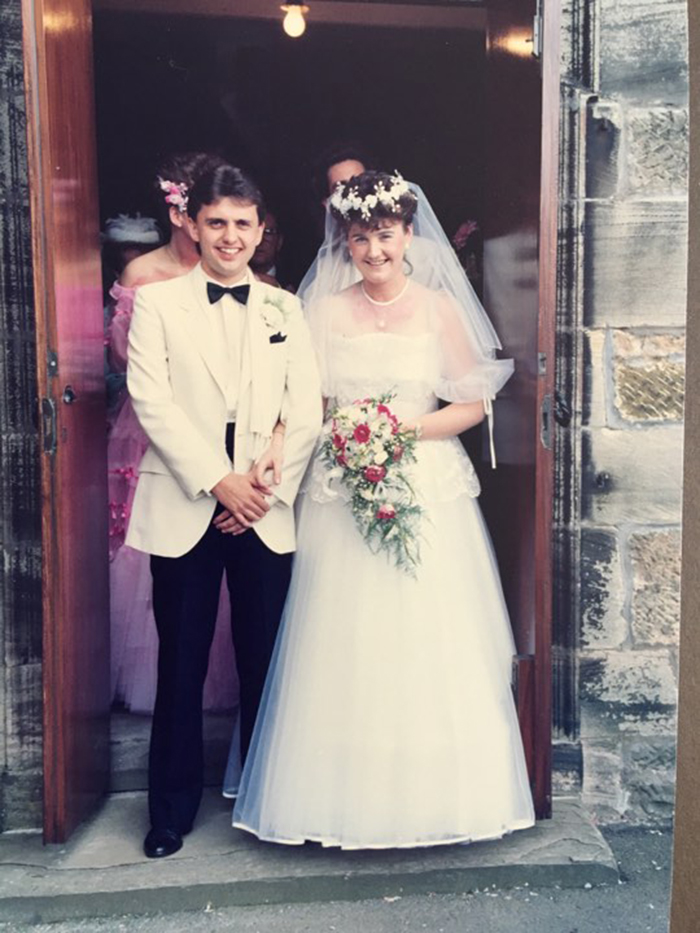 IMAGE | George Trapp Photography
THE MUM
Married 16th August 1986
When Leanne's mum Alison married Kevin at Bothkennar Church, Carronshore (where Kevin's parents had wed) she epitomised 80s' bridal fashion in a full-length organza gown with a scalloped overlay bodice and puff sleeves with tie detail.
"It was bought from a boutique in Newmarket Street in Falkirk the October before for £110," she says. It was the first dress Alison had tried on and she knew right away it was The One.
"My mother burst into tears and said ˜Wrap it up, we'll take it!" she remembers. "I didn't want to take it off and felt amazing."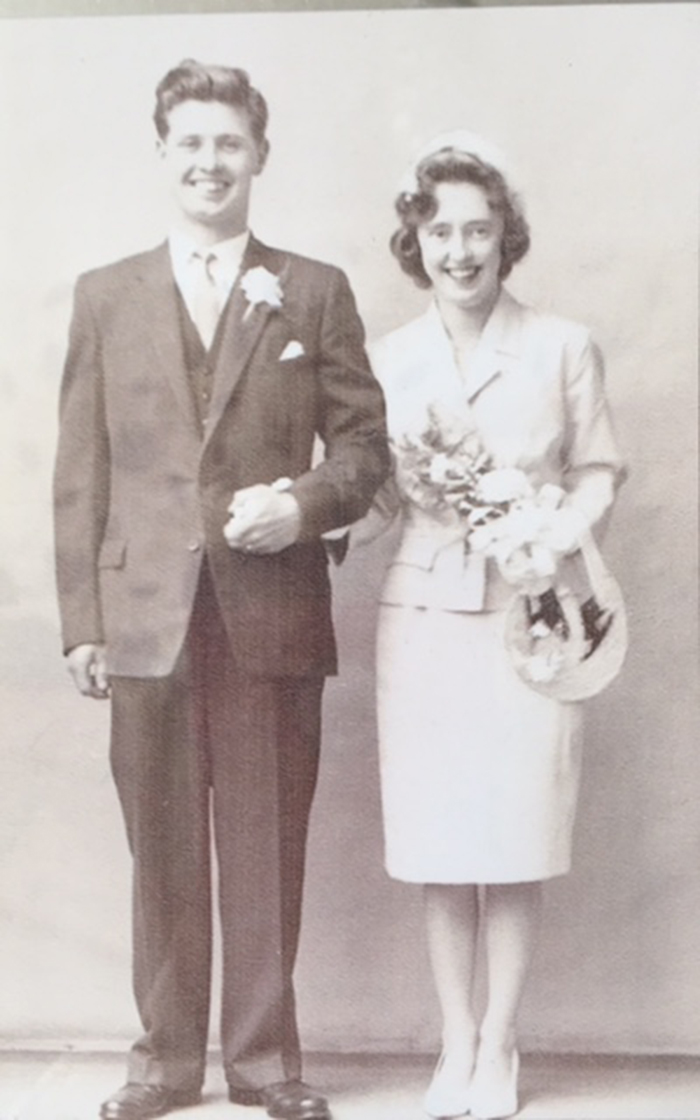 IMAGE | Bill Aitken
THE PATERNAL GRANNY
Married 1st April 1961
When Janette married Robert at Bothkennar Church it was a rushed wedding and they didn't have time to buy outfits, so Janette wore a pale blue suit from Young's in Falkirk (where she used to work).
While it wasn't the wedding gown she had planned, she felt "comfortable" in her suit. We reckon she looks totally stylish " very 60s chic!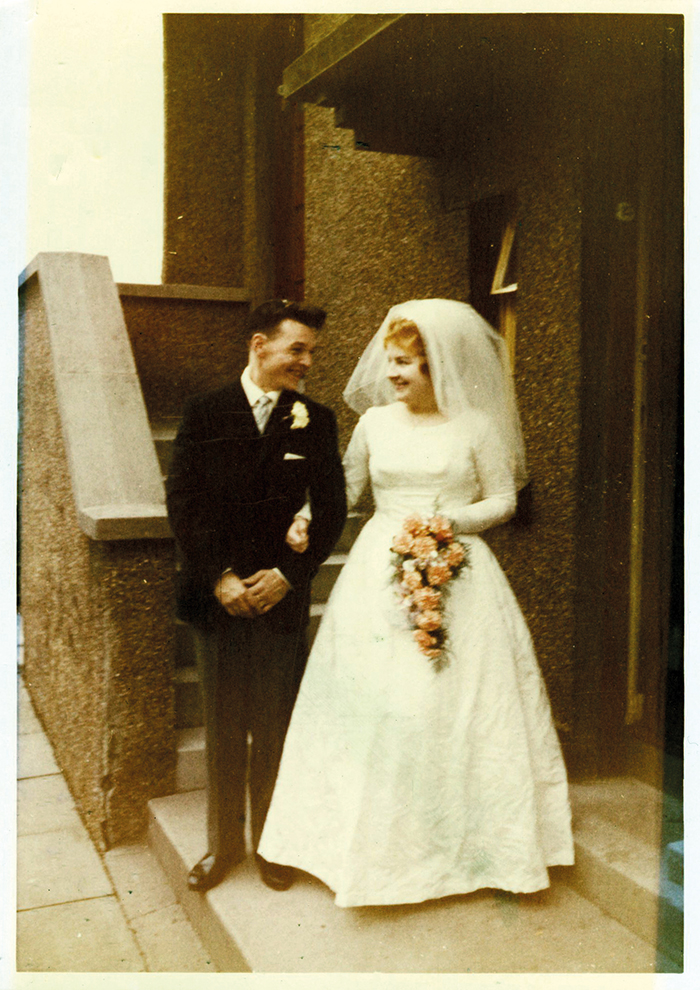 THE MATERNAL GRANNY
Married 26th October 1963
Leanne's maternal gran Anne had her gorgeous full-length white dress with long sleeves made by a family friend.
The traditional A-line gown was crafted from heavy white jacquard fabric and had a scoop neck.
Anne was only 21 when she married husband Robert at St Francis Xavier Church in Falkirk and "very nervous", but in this dress she felt like a million dollars!
~ LISE SMITH ~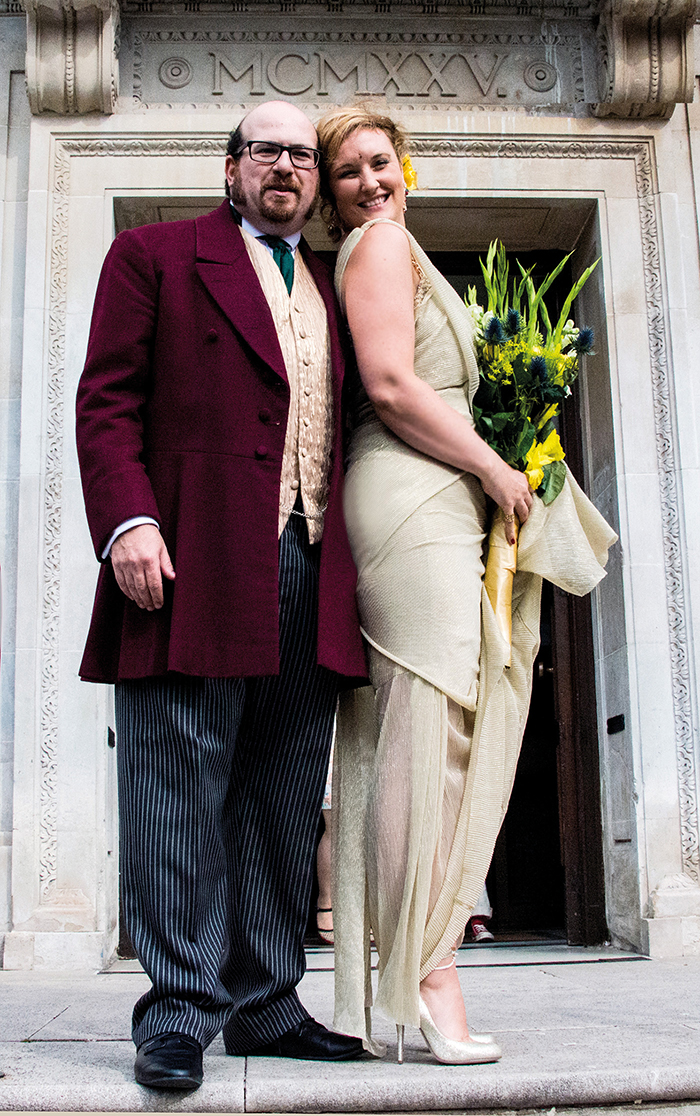 IMAGE | Chantal Guevara Photography
THE BRIDE
Married 30th August 2014
Lise used to live and work in India and studied Indian Literature at university so when it came to dressing for her wedding to Darien, a sari was the obvious choice.
"My dress was a pale gold draped sari from Tahrun Tahiliani in Delhi and I wore it with Indian jewellery and a floral updo," she remembers.
"The bouquet came from a flower stall on the street and was put together by my bridesmaid's daughter about an hour before the wedding because the company didn't turn up with the one I had ordered " true story!"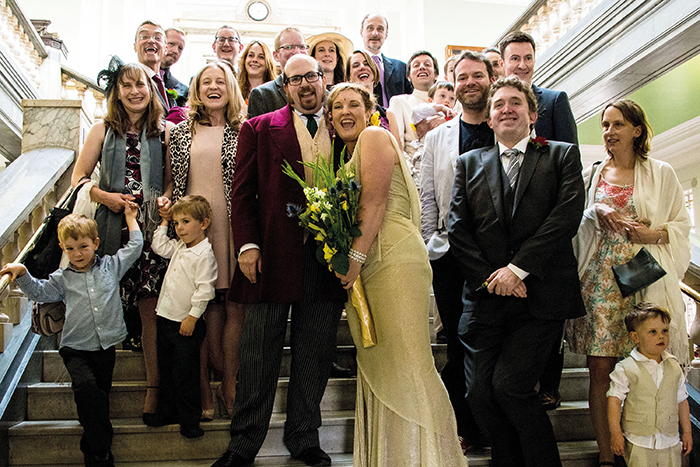 Lise says her bridal attire was practical as well as stylish. "My dress made me feel very glam (I dress up fairly rarely) but at the same time it was comfortable enough to dance around in all night, which was very important as I'm a trained dancer and now work in the performing arts."
Darien was also influenced by his studies in his outfit attire. Having read Victorian Literature at university he opted for a period style, complete with gold waistcoat and burgundy frock coat.
"I made the cravat for him from dark green silk dupion," says Lise. "He didn't know my dress was gold when he chose the waistcoat " it must have been sheer serendipity!"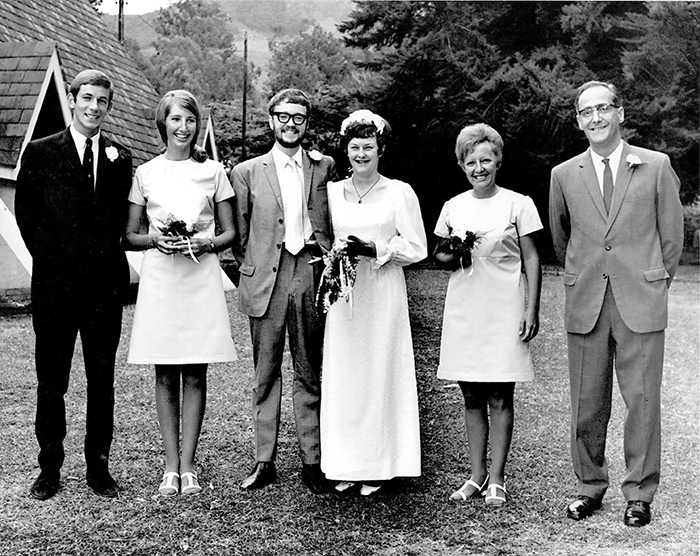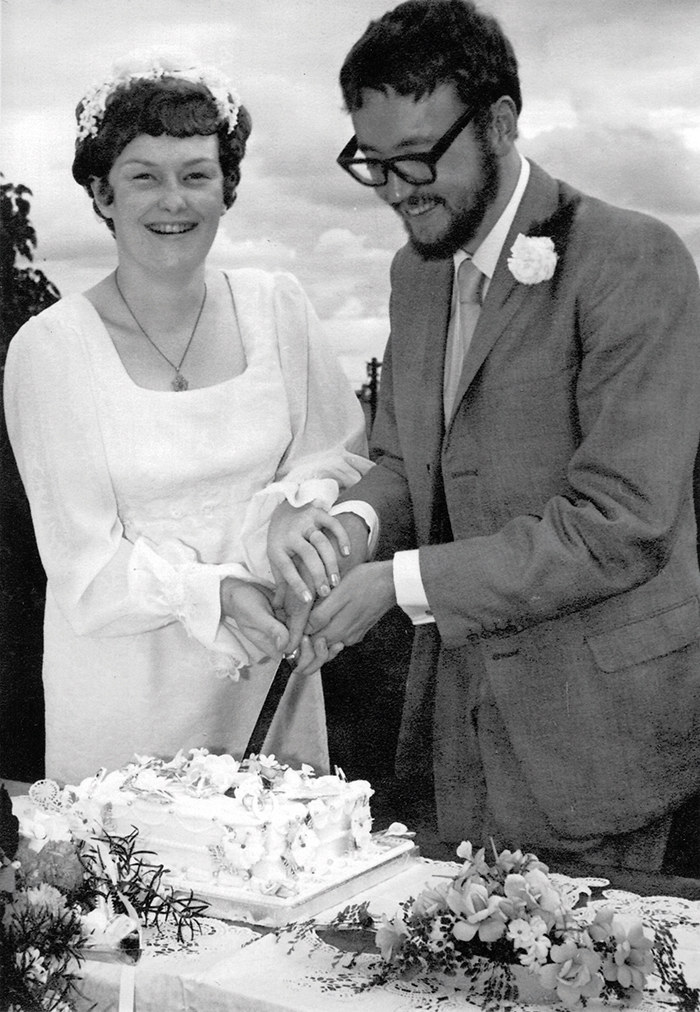 THE MUM
Married 4th April 1970
Lise's parents Glynis and Stephen tied the knot in Malawi, where they were working at the time. Her mum chose a white velvet Regency-style gown with a lace trim and chiffon sleeves, accessorising with a floral headpiece and a bouquet of tropical flowers. "I felt very elegant," says Glynis.
"The dress was made bespoke for me and I've kept the chiffon to this day." Stephen wore a grey silk tie to match his pale grey suit and Lise says he still sports the tie from time to time!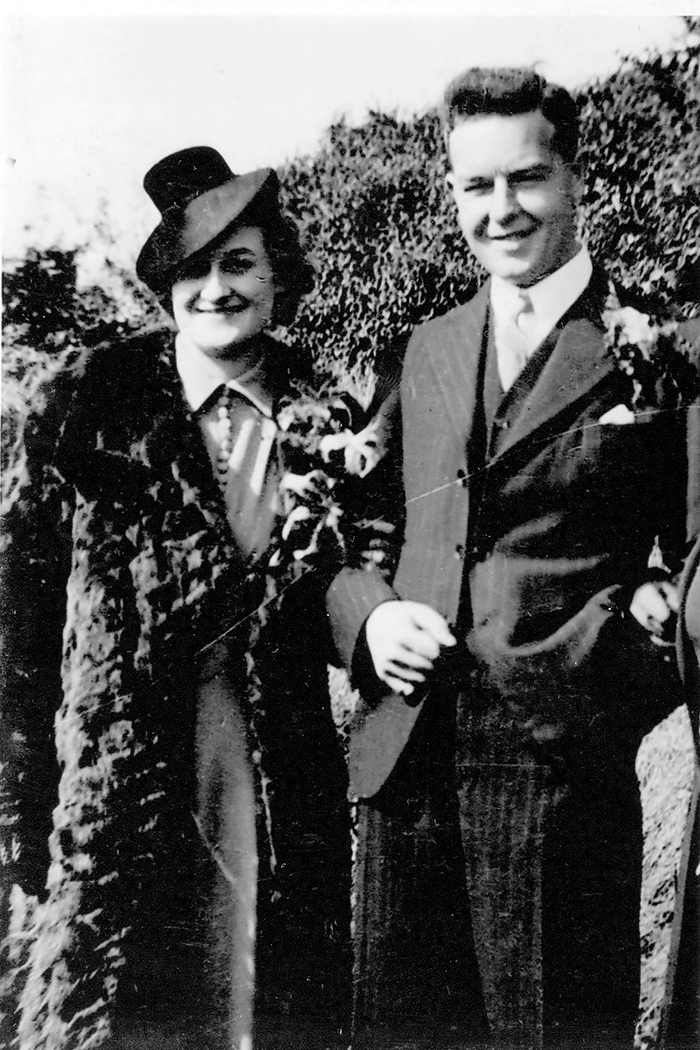 THE GRANDMA
Married 28th September 1940
Lise's grandma Winifred married Eurfryn during the Second World War, and owing to rationing had to forgo a traditional wedding gown.
"My nana wore a pale blue day dress with a brown hat and coat and my grandad was in his threepiece pinstripe suit," explains Lise.
There were no bouquets " just corsages " but we reckon Winifred looked very elegant.
~ EMMA DAVIES ~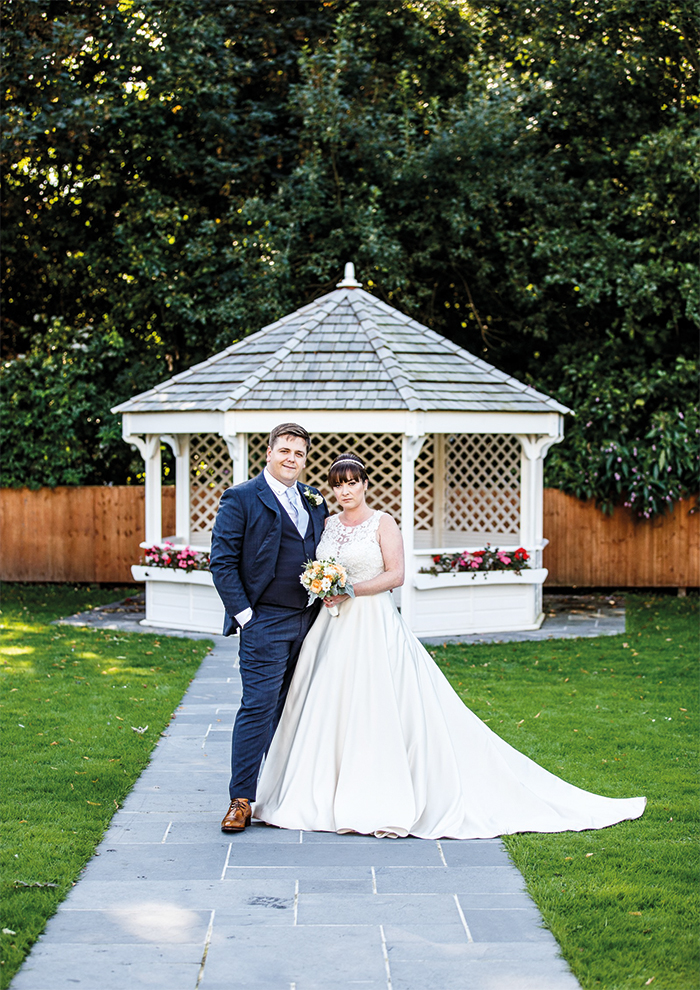 IMAGE | Kevin Brown Photography
THE BRIDE
Married 17th September 2017
When Emma and Alan tied the knot at Briars Hall Hotel, Lathom, she chose this beautiful full-skirted gown with hidden pockets and a lace illusion neckline.
The dress was backless but had a full train. "I knew it was The One mainly because it had pockets but also because it wasn't strapless," she says. On the big day Emma felt absolutely fantastic. "I just loved having it on!" she smiles.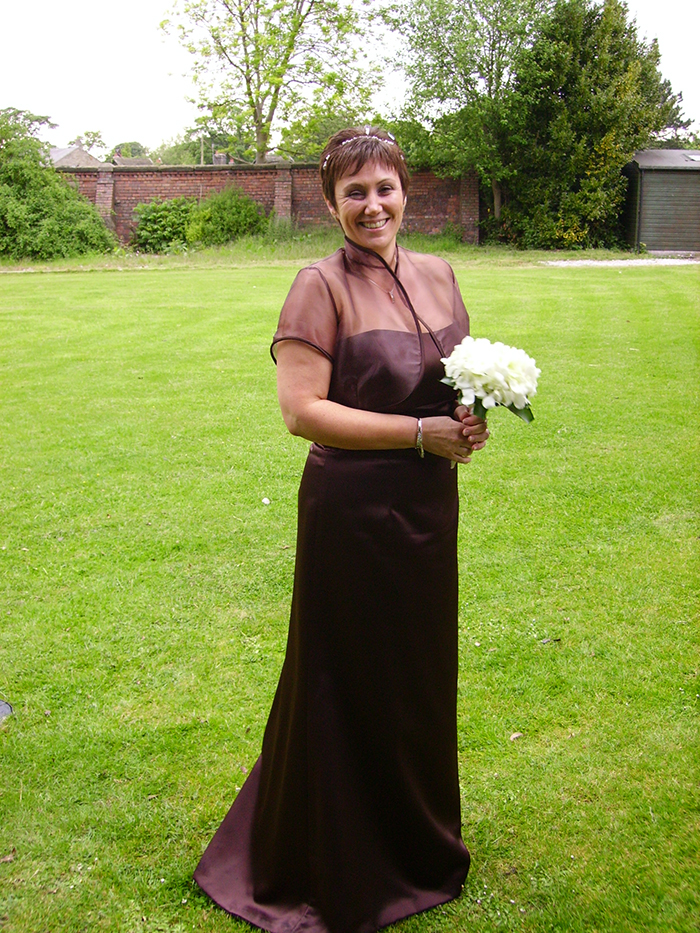 THE MUM
Married 27th May 2007
Linda and her husband Dave got hitched in the same venue her daughter would choose for her wedding a decade later, and she wore this gorgeous dark brown, full-length strapless creation by Dessy.
"I wanted a different colour, rather than going for ivory," she says. And the verdict? "I felt fabulous," says Linda. "It caused quite a stir due to the colour!"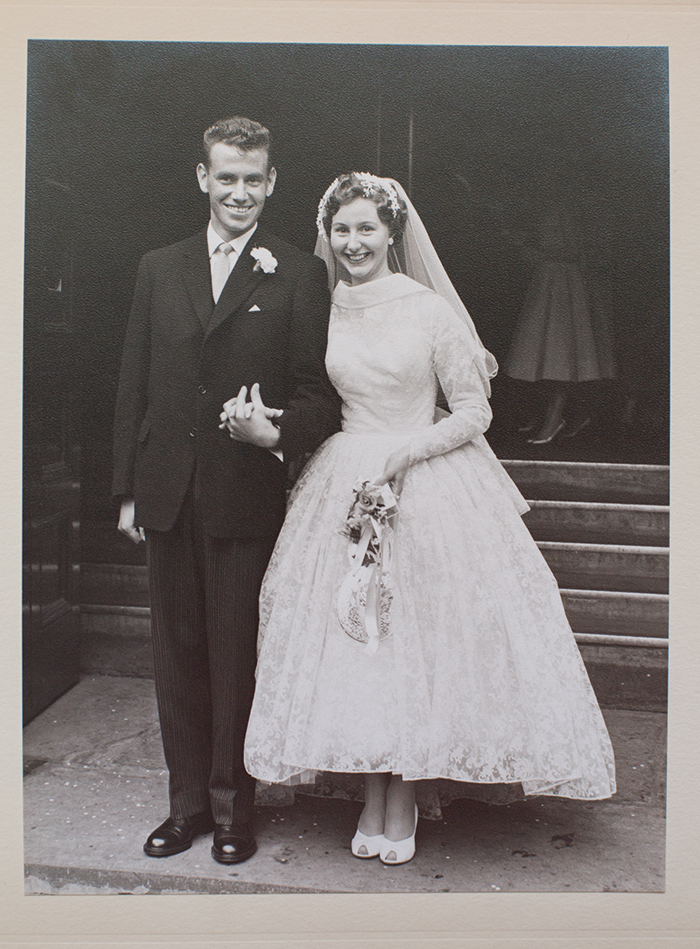 THE GRAN
Married 27th July 1959
Anne rocked 50s' glamour in her elegant full-skirted gown when she married husband Thomas at Gilfillan Memorial Church, Dundee.
The dress was actually bought as a special 21st birthday present from Lauries of Reform Street and cost 15 guineas, which was expensive at the time.
Anne's sister was bought a fur coat for her landmark birthday but Anne favoured a dress. She loved the style, particularly that it dipped at the back. "It was totally different to other wedding dresses I had seen," she says.
We think she looked amazing!