"We had a gamer girl wedding cake!"
Siobhan and Claire wanted to celebrate their love for video games through their wedding cake!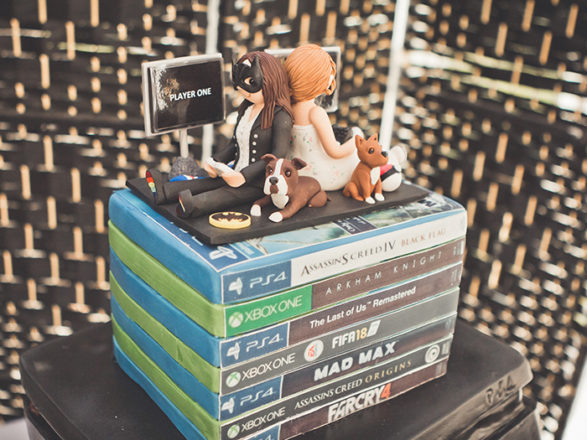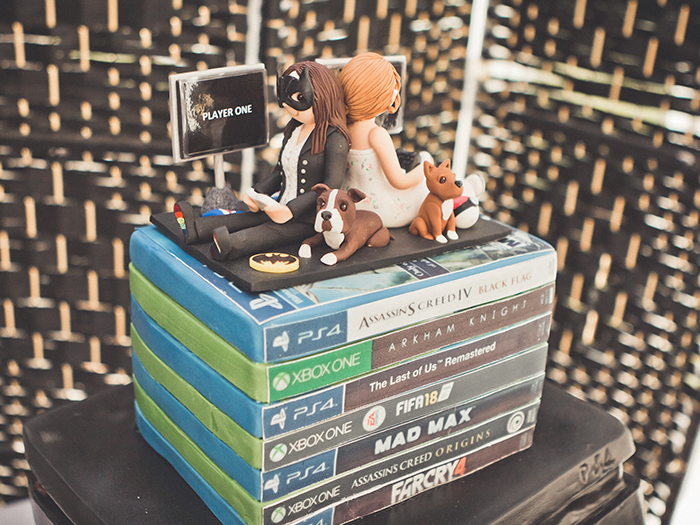 Novelty cakes are always fun, not only because they look amazing, but because they always have a great story behind them!
Siobhan and Claire wanted to celebrate their mutual love for computer games, so had a wedding cake made up of their favourite gaming titles – with cake topper models of them playing them at the top!
Read about how Siobhan and Claire's gamer cake came about…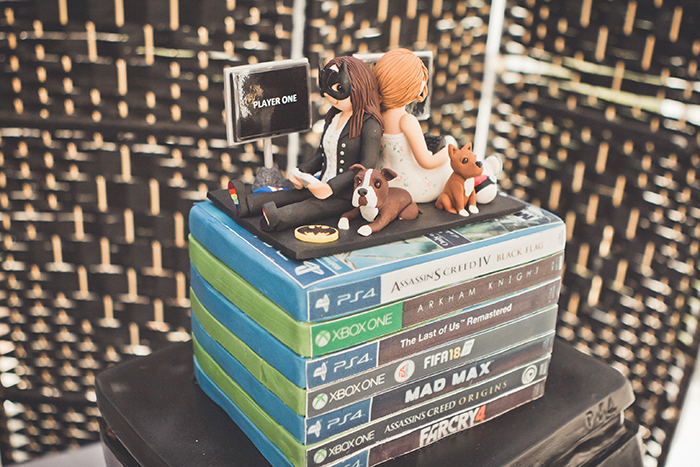 Couples who game together stay together, and Siobhan and Claire definitely find it helps settle arguments in their relationship. "We've often used Mario Kart races to decide who does the dishes!" laughs Siobhan.
Gaming is incredibly important to both Siobhan and Claire, so when it came to thinking of wedding cake ideas, their thoughts naturally turned to their favourite pastime. "Gaming is our primary common interest.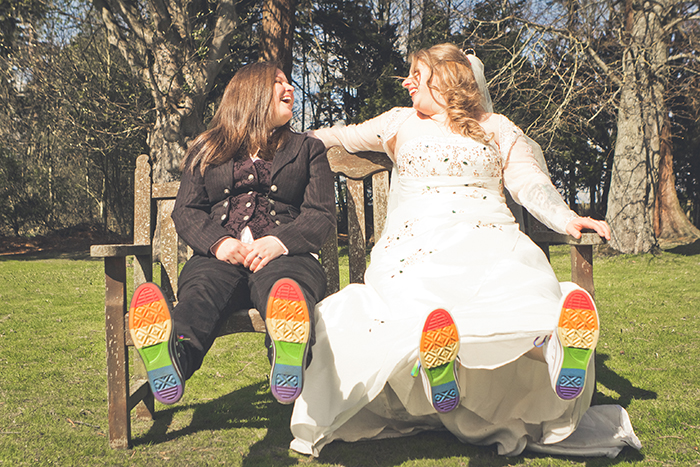 "We've decorated our home with a lot of gaming and geeky memorabilia and merchandise," explains Siobhan. "I saw a picture of a cake topper online that was a bride trying to drag her groom away from his console by the ankle.
I showed Claire and joked that if that was us, we'd be playing back to back and the idea just snowballed from there!"
Luckily for Claire, her sister is the incredibly talented Laura of Jappacakes, so she sat down with the couple and helped brainstorm ideas for a showstopping cake.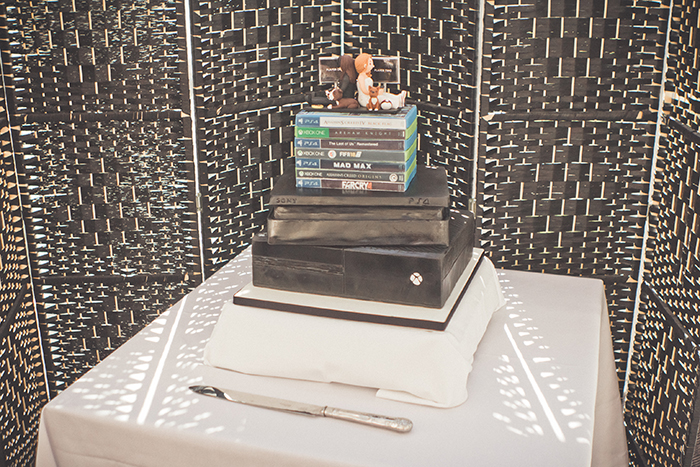 "Laura came up with the idea of the video game cases for the cake, and at first I was like, 'can we actually do this?'" says Siobhan.
"But it turned out absolutely fantastic. We wanted to keep the cake a secret so it'd be an awesome surprise for everyone, and our guests were totally shocked and amazed – some of them even had to be told it was a real cake!"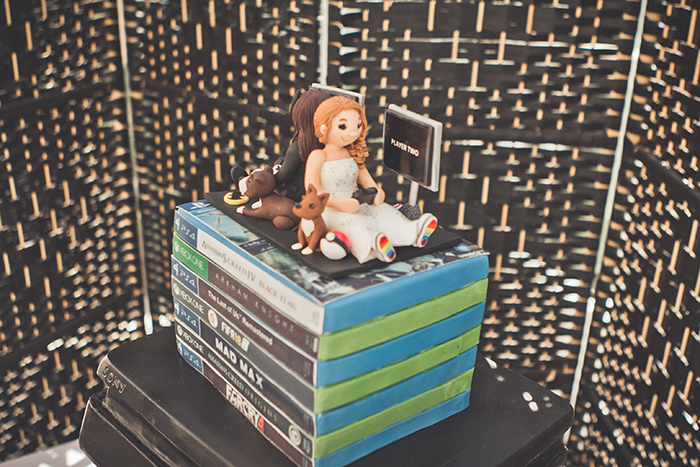 ---
---
STILL LOOKING FOR A CAKE DESIGNER?