Find your dream wedding venue in Scotland with the RAD Hotel Group
Here's our guide to picking the right RAD Hotel Group venue for your big day!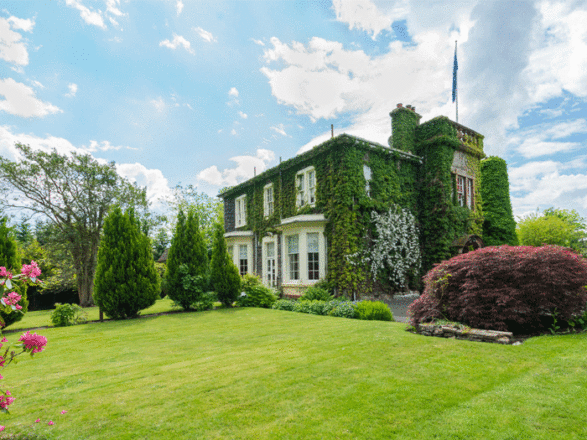 The RAD Hotel Group offers a range of luxury, award-winning venues – here's our guide to picking the right one for your big day!
If you're feeling a bit overwhelmed by the whole process of picking your wedding venue, looking to a trusted organisation like the RAD Hotel Group is definitely the way to go. With five stylish and award-winning venues under their care, you're bound to find the perfect place in which to say 'I do'!
Since purchasing Lochside House Hotel in 1999, The RAD Hotel Group has gone on to win several awards and build a portfolio of five luxurious and stylish wedding venues.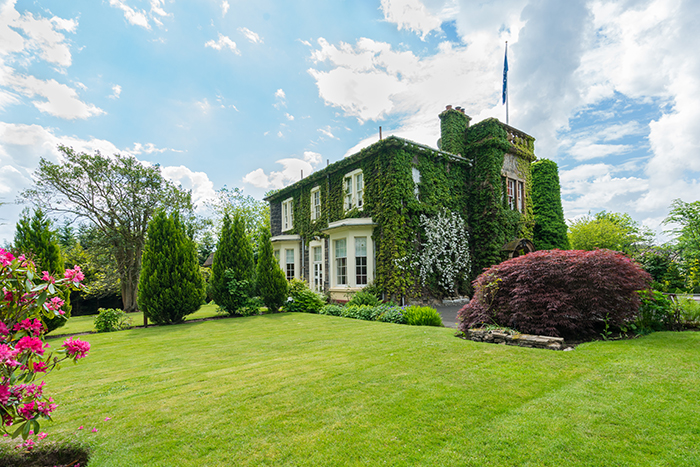 When you pick a RAD Hotel Group wedding venue, you can rest assured that every inch of the hotel – and your big day – will meet owners Robert and Vivien Kyle's high standards.Each venue has to meet the brand's core values of putting people first, providing high quality luxury at affordable prices, and always going the extra mile to make customers happy.
It's great news for you because no matter which venue you go for, you'll be treated to the exact same first class service and hospitality that's made the RAD Hotel Group so successful over the past two decades.
So which one's for you? Here's an at-a-glance view of the RAD Hotel Group's gorgeous venues to help you whittle down the options…
LOCHSIDE HOUSE HOTEL AND SPA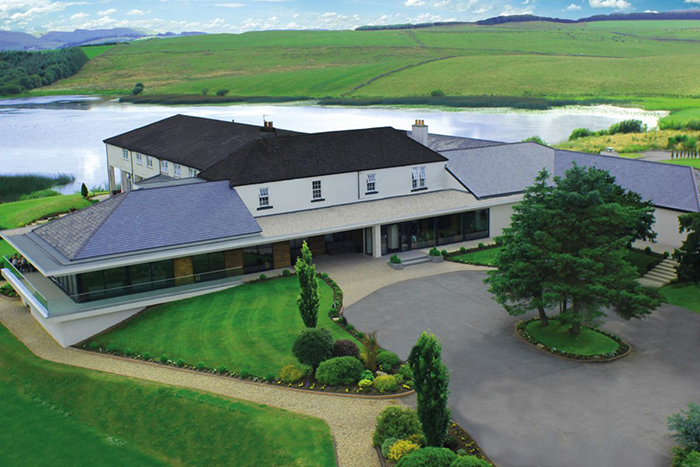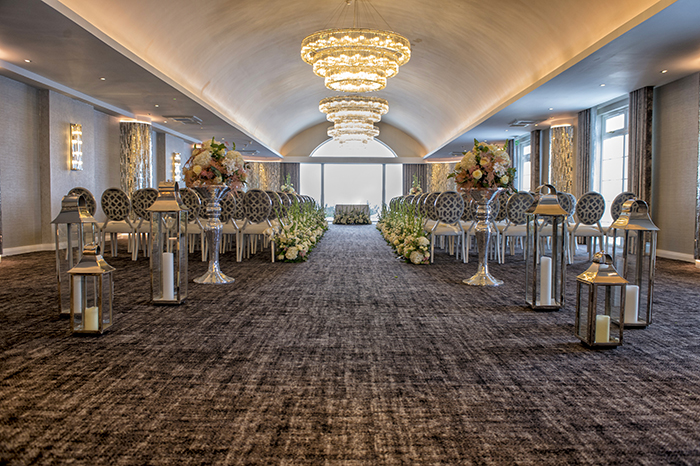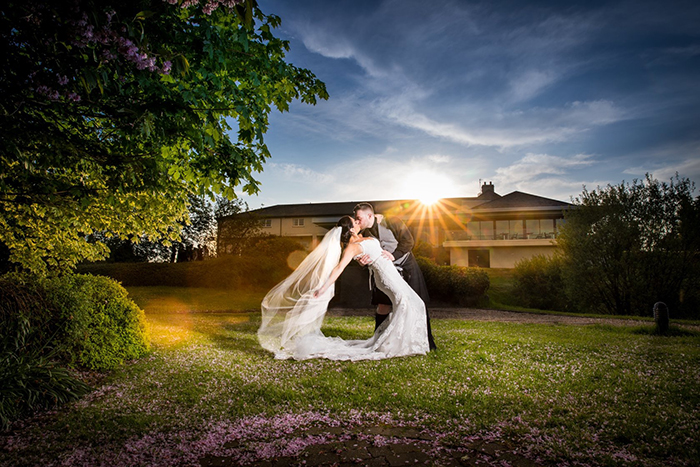 If you're looking for a modern, chic venue with breathtaking views for your wedding snaps, Lochside House Hotel & Spa might just be for you!
Spacious outdoor terraces and patios mean you've got plenty of scope to take full advantage of 20 acres of picturesque landscaped gardens overlooking the Loch of Lowes in Ayrshire.
There are also two modern and chic indoor function spaces, both of which offer views out to the grounds,  just in case the weather doesn't play nice for your big day. Caters for up to 220 guests.
Read reviews for Lochside House Hotel & Spa
HETLAND HALL HOTEL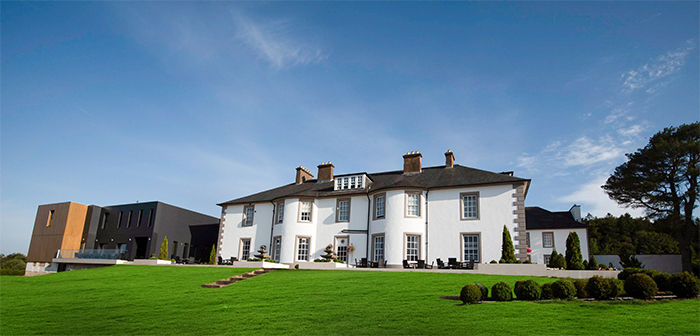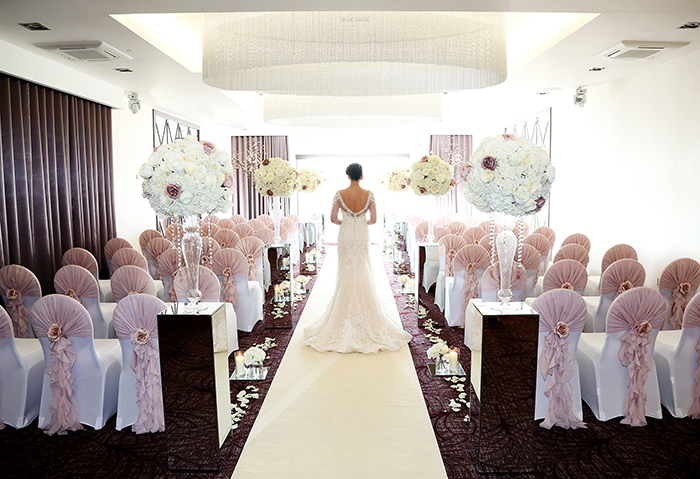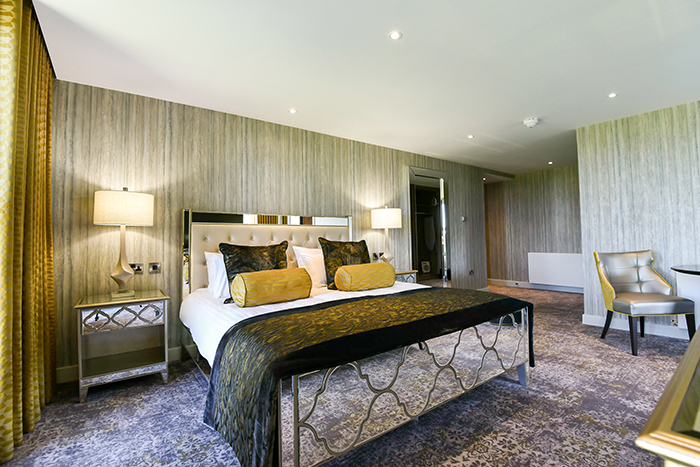 Jane Austen fans will love the beautiful private parkland and views that surround this lovely country house in Dumfries and Galloway.
Recent refurbishments were treated sensitively, so although the interiors have been modernised, Hetland Hall Hotel has retained its original charm and character.
The newly transformed honeymoon suite and function suites are the perfect settings for a traditional but stylish wedding. Caters for up to 180 guests.
Read reviews for Hetland Hall Hotel
THE CARLTON HOTEL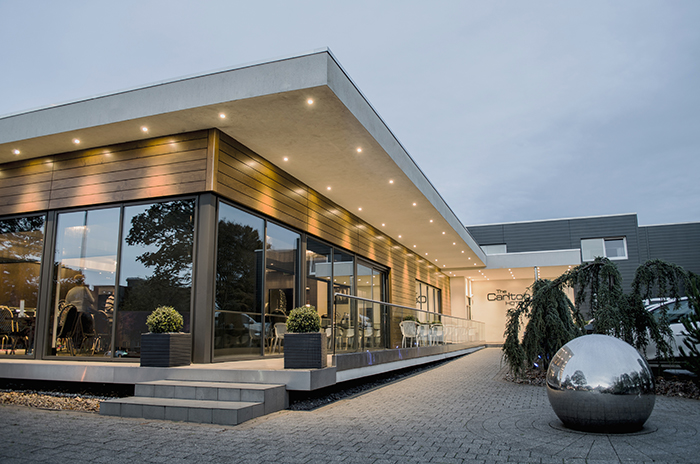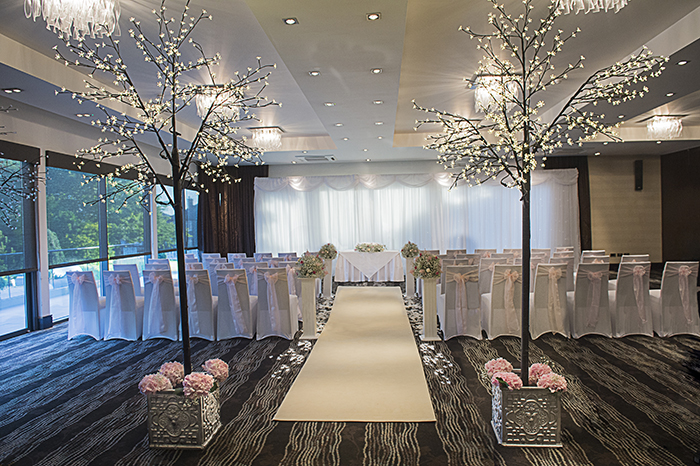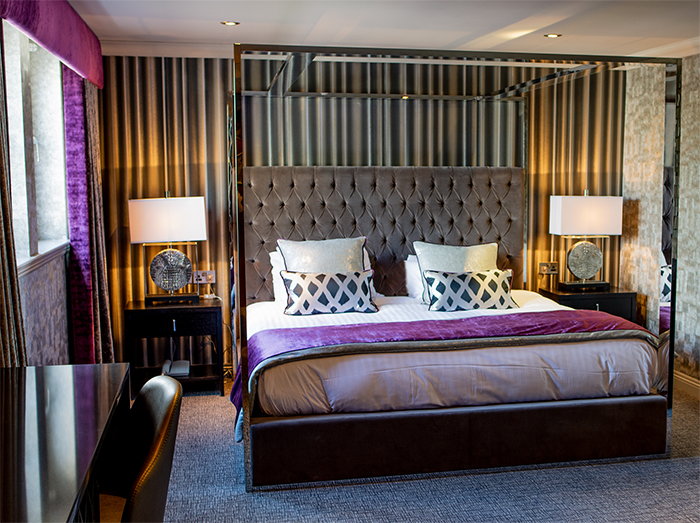 With chic and contemporary interiors, The Carlton Hotel in Prestwick is ideal for couples hoping to make a style statement with their wedding.
Bold colours and luxe furnishings mean you won't have to add in tons of extra décor to achieve a sophisticated and relaxed atmosphere for your big day.
You'll also love on-site Logan's Bar and Restaurant – it's known for its delicious seasonal menus and trendy gin collection. Caters for up to 200 guests.
Read reviews for The Carlton Hotel
DALMENY PARK COUNTRY HOUSE HOTEL AND GARDENS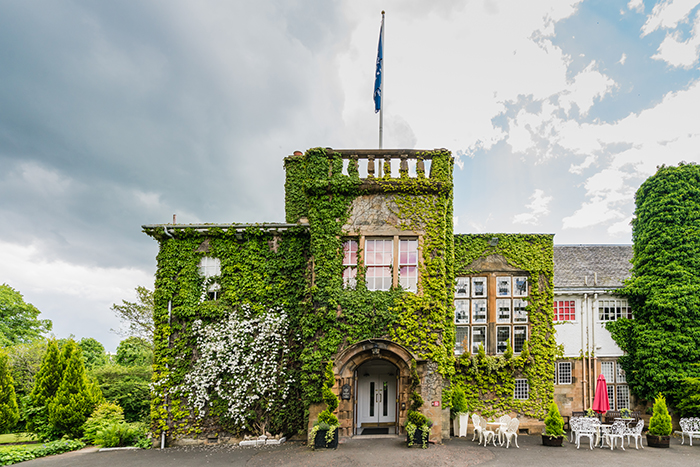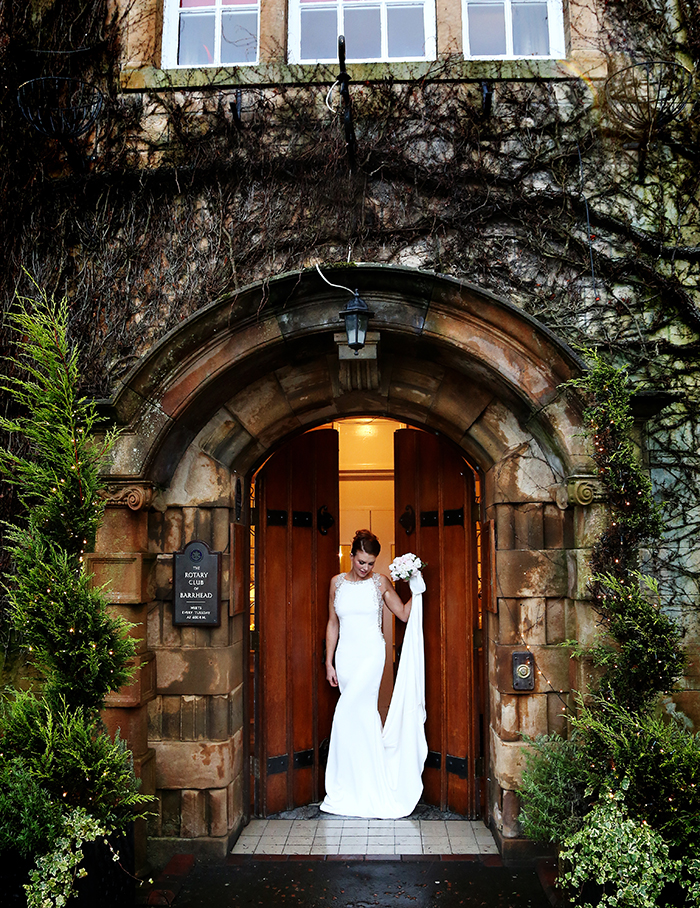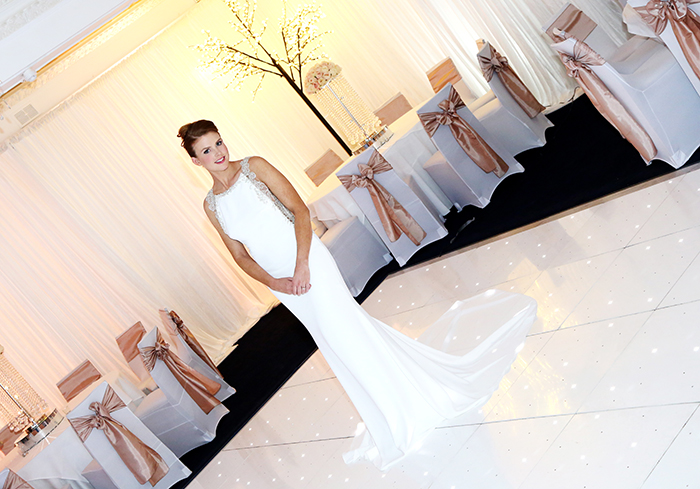 This romantic country mansion house hotel near Glasgow, which comes with two acres of manicured gardens and grounds, will definitely give you those fairytale vibes.
Dalmeny Park boasts three bars, outdoor patio areas, a gorgeous ballroom and lavish honeymoon suites, plus it's all available for exclusive-use hire.
Perfect for enjoying a luxurious, unique wedding for up to 200 guests.
Read reviews for Dalmeny Park Country House Hotel and Gardens
RADSTONE HOTEL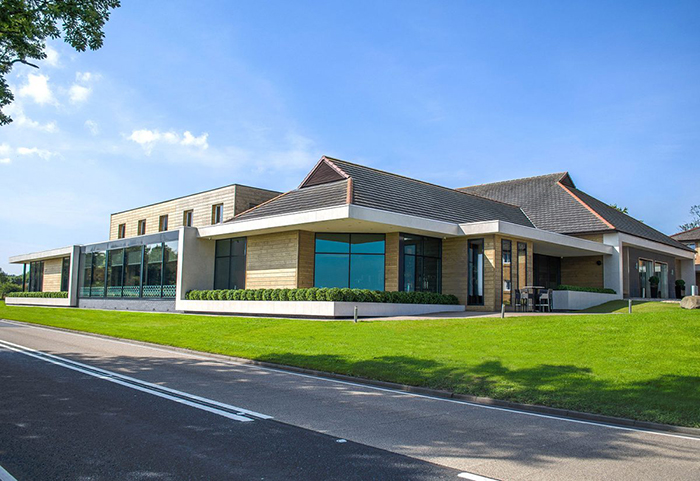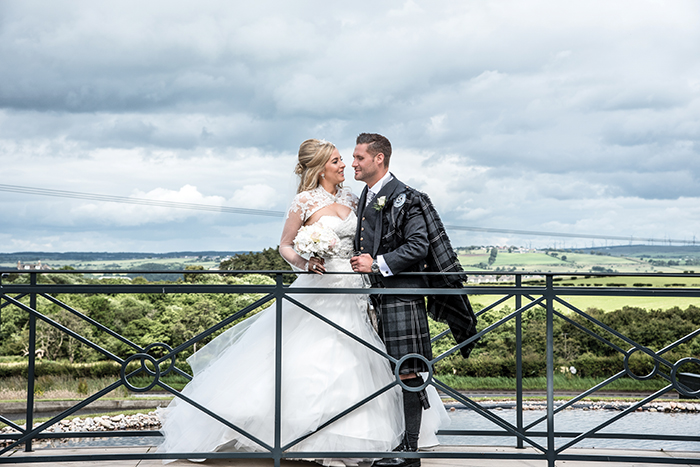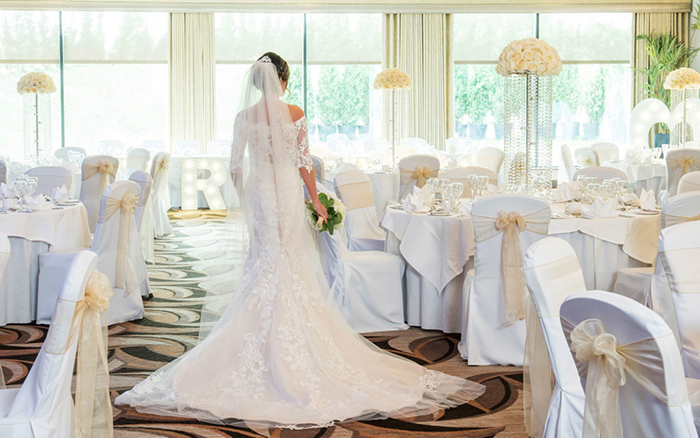 Opulent and modern, the Radstone Hotel offers a range of stylish function rooms to suit small, intimate weddings or more grand celebrations for large parties of up to 350 guests.
Although its rural location in Larkhall, Lanarkshire, offers plenty of privacy and striking views across the Clyde Valley, it's also within easy reach of both Glasgow and Edinburgh, which is ideal if you've got guests travelling from all over the place for your big day.
Read reviews for Radstone Hotel
Find out more about The RAD Hotel Group's gorgeous Scottish wedding venues
t. 01290 805989 | e. reservations@radhotelgroup.com