How to easily personalise your groomswear
Here's how to make your wedding groomswear so *you*.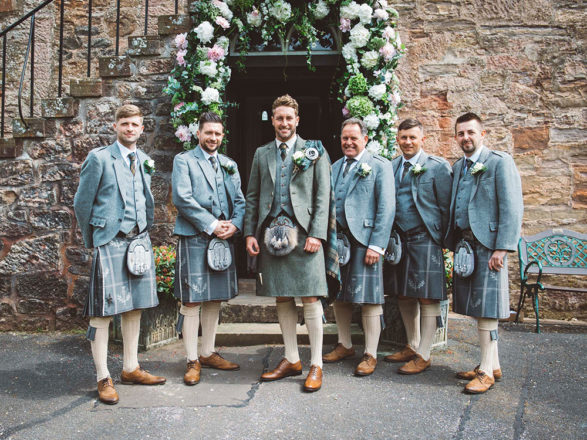 You want every part of your wedding to reflect your personality, right down to what you wear.
But how do you go about making sure that your suit or kilt, or whatever it is you feel like wearing, is unique to you and on budget?
Keep reading to find out…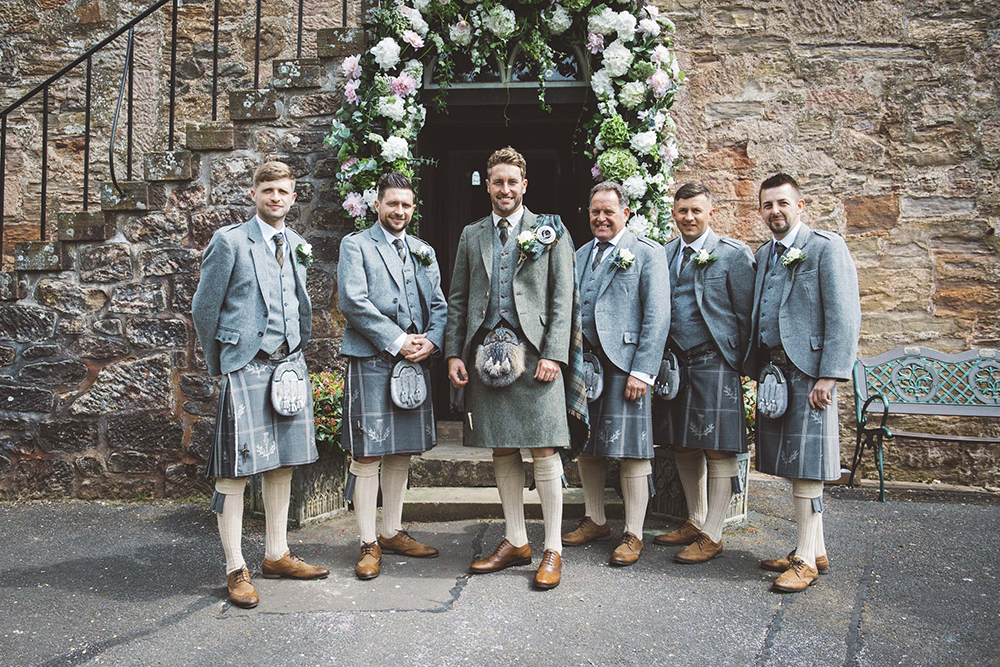 IMAGE: Tommy Cairns Photography
One of a kind
The average Scottish bride will set aside over £1,400 for her dress, and if you plan to allow yourself a similarly generous budget, you could get a custom-made suit or kilt outfit.
"The made-to-order service isn't cheap but it's a great way to have a truly unique and individual kilt outfit that you can treasure for years to come," says Craig Halley from Slanj Kilts.
While it is a bigger financial outlay than hiring or buying off the peg, you've also got the benefit – as Craig points out – of being able to wear a bespoke outfit again and again, which generally can't be said for a wedding dress!
Obviously, the biggest advantage of getting a custom-made outfit is that you get to create your dream outfit from scratch. First off, everything will be made to fit you, so if there are certain jackets or cuts you feel more comfortable in, you can ask for exactly that.
And secondly, you'll be able to decide on everything from the fabric and colours to personal finishing touches to create a totally one-of-a-kind look.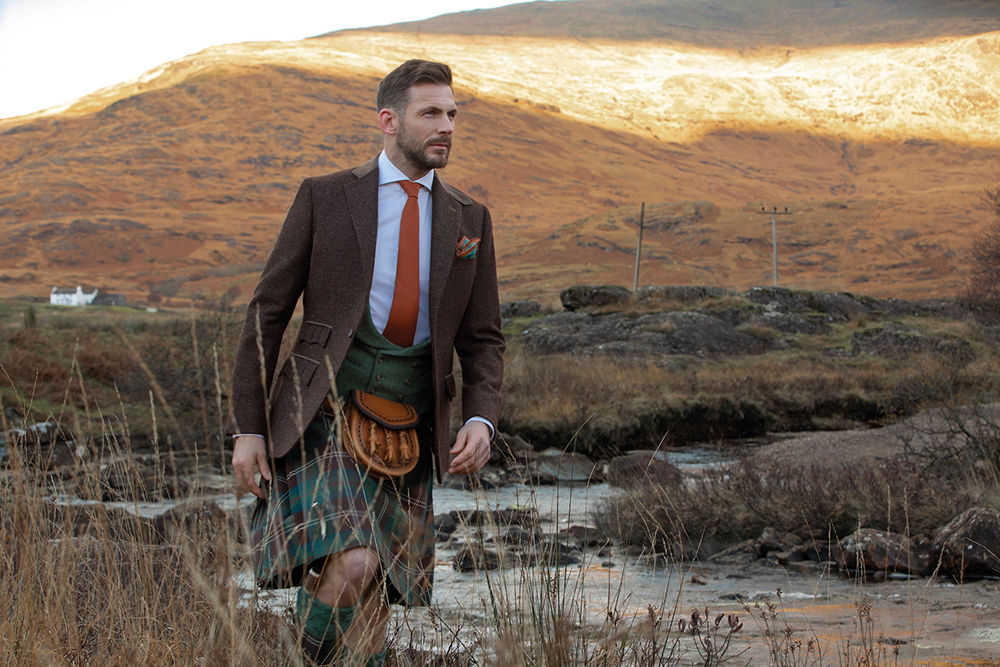 Outfit by Andrew Brookes Tailoring
At Andrew Brookes Tailoring, the Edinburgh-based menswear tailor, the three-fitting process at their design studio couldn't be easier. "It starts with an initial call or meeting in the studio so we can get a better feel for our customers," explains Andrew Brookes, creative director and founder.
"It's helpful if clients bring photos or images from magazines to show what they like, as that helps us narrow down likes and dislikes. We also have a huge inspiration wall we've built up to help showcase the vast array of possible looks and outfits."
They'll never rush the process, but a three-piece suit can be delivered within six weeks – it really all depends on the bespoke fabrics, signature detailing, fit and style that you choose.
You might not know exactly what it is you want, but don't worry – you'll get plenty of guidance from your chosen tailor. "Our Signature range allows customers to add their own edge to a kilt outfit. It's a simple way to make a traditional outfit modern or quirky," explains Izzy Tetlow from MacGregor and MacDuff.
"Starting from choosing the jacket fabric and lining to deciding on smaller details like the jacket collar, cuff and pockets, you'd work alongside our Signature Collection Stylist to design your perfect jacket and waistcoat."
More of a suit man than a kilt fan? Walker Slater also offers a made-to-measure service that starts at £900; you'll pick from their selection of cloths and a suit will be made to your exact specifications.
Clever buys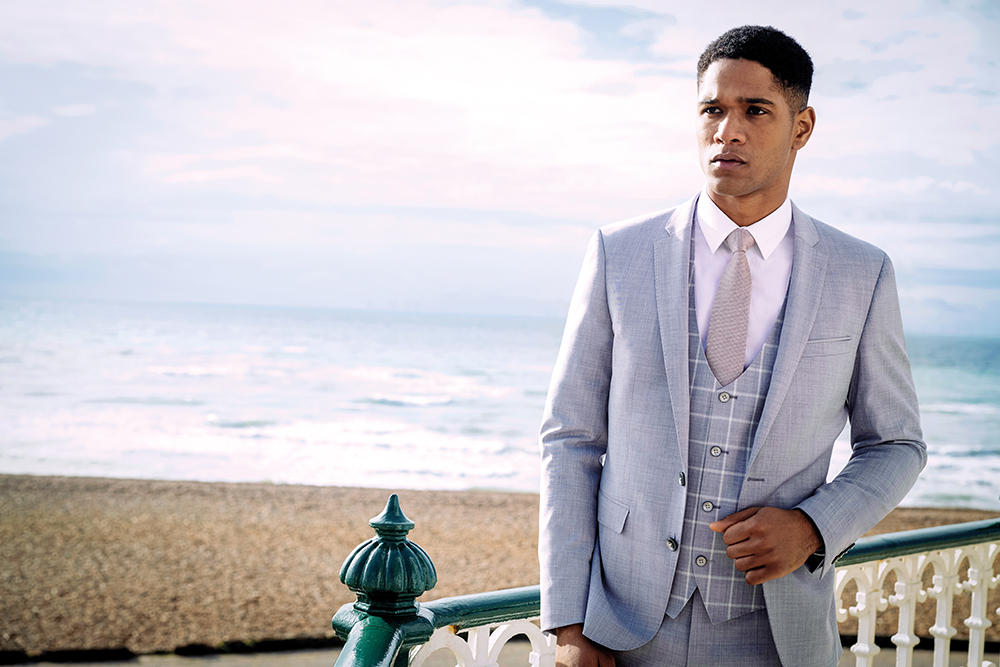 If your budget just won't stretch to a bespoke outfit, but you would like to buy rather than hire, there are plenty of ways to make a style statement. Martin Byrne from men's fashion brand Remus Uomo advises, for instance, going for contrast pieces to create a stand-out look.
"A contrast jacket or waistcoat can be a very statement look if you're mixing your colour palette, like a navy jacket with a grey waistcoat," says Martin. "A subtler way of doing this is to stick with the same colour but alternate between plain and patterned fabrics. Our new Laro suit is perfect for this."
And remember, buying a kilt or suit off the rails doesn't mean you can't add a twist or make a few wee changes. Alterations are a great way of adding your own personal stamp and improving the fit, and they're normally pretty budget-friendly – Slater Menswear actually offers free alterations on jackets, suits and trousers purchased online or in-store.
It's amazing what a difference a few well-placed alterations can make, whether that's slightly shortening your jacket sleeves or having the trousers taken in for a more tapered fit.
Finishing touches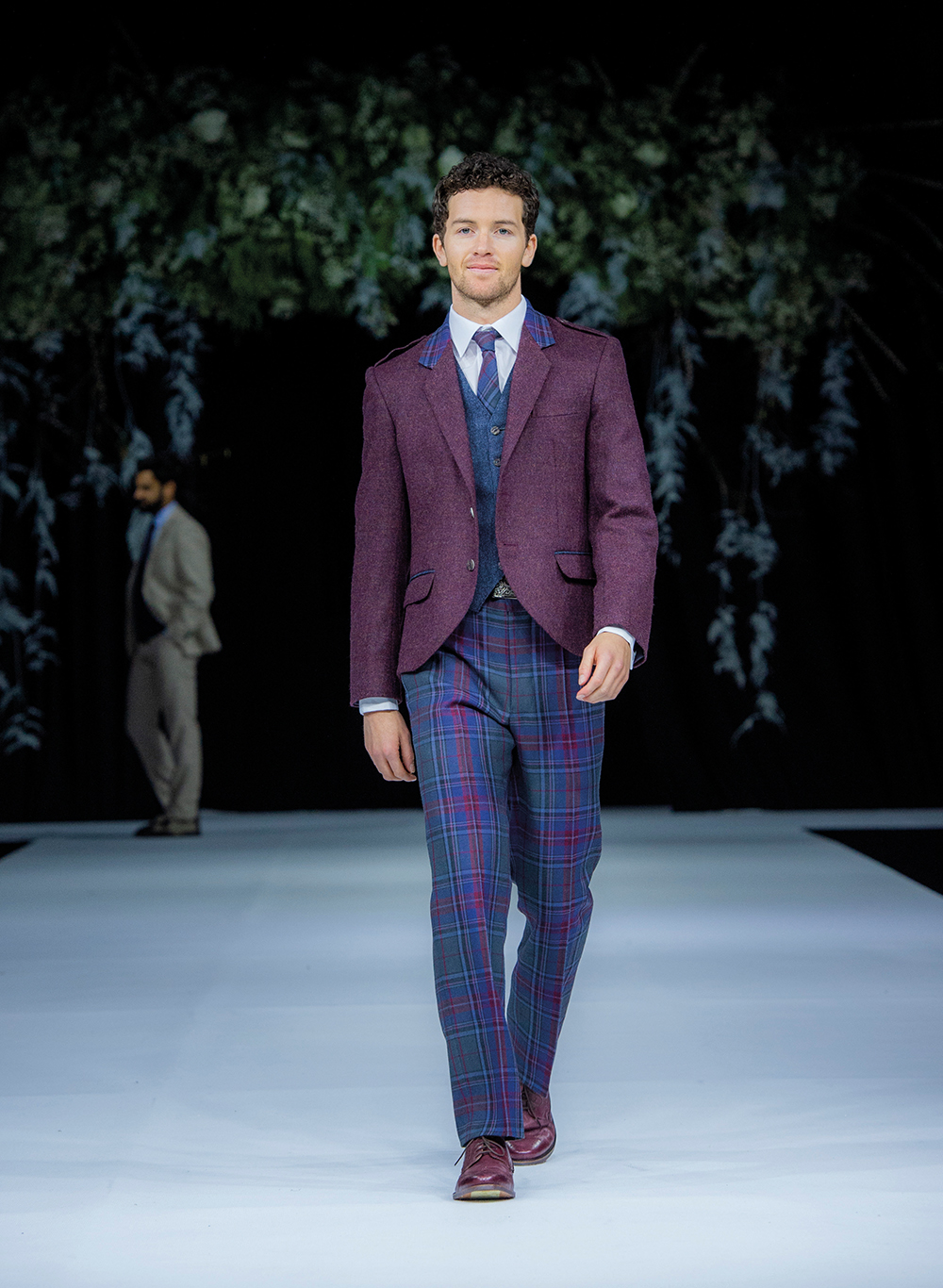 IMAGE: Alan Peebles | Outfit by Kilts 4 U
Though you might think that hiring an outfit doesn't offer much in the way of personalisation, you'd be surprised by the variety of hire options available these days.
Most suit and kilt hire companies have outfits in a variety of different colourways and styles so you certainly won't be limited when it comes to finding something that suits your wedding theme, and while you won't be able to make any changes to the outfits themselves, you can easily personalise them with accessories.
"There are many accessory options available to customers who hire kilt outfits," explains Izzy from MacGregor and MacDuff. "It can be as simple as having a different sporran or tie colour as the rest of the wedding party, or adding a plaid to the groom's outfit."
You could even treat yourself to those Grenson brogues you've been eyeing up – it is your wedding day, after all!
---