Devine Bride: Top trends from Meghan + Harry's wedding
Laura Devine says it's time to say goodbye to tiered cakes and big bouquets!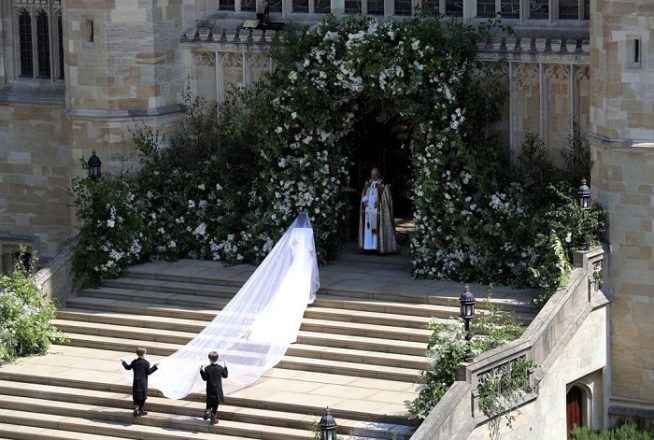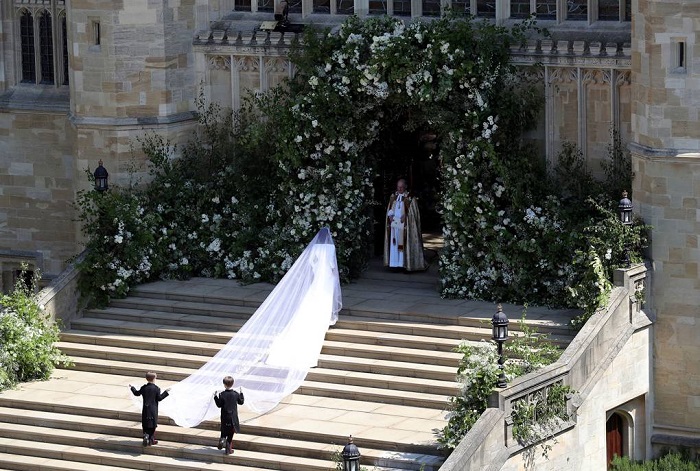 In her last blog for Scottish Wedding Directory (sob!), Laura Devine dissects the Wedding of the Year, Meghan + Harry's 19th May nuptials, and pulls out the trends you'll be seeing in 2018/19!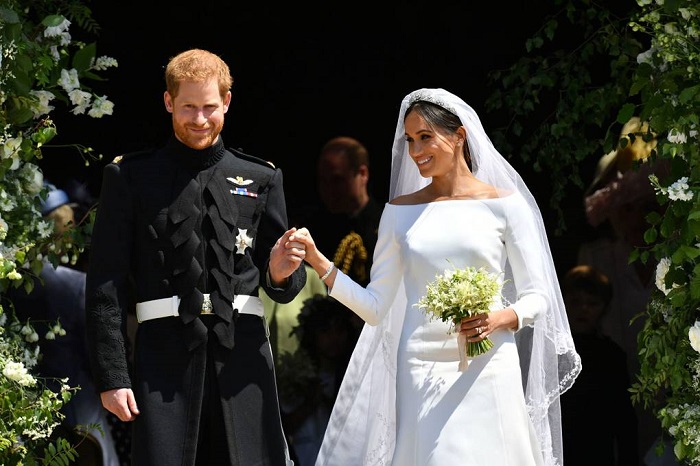 It's only been a few weeks, but, undoubtedly, the royal wedding will influence trends for years to come. Brides and suppliers alike are already trying to emulate Meghan's style, match the pantone of her nails, and recreate some of the flavours from her wedding breakfast.
I've spotted a few trends emerging already, that will easily transcend even the most diverse wedding styles¦
~ DECONSTRUCTED CAKES ~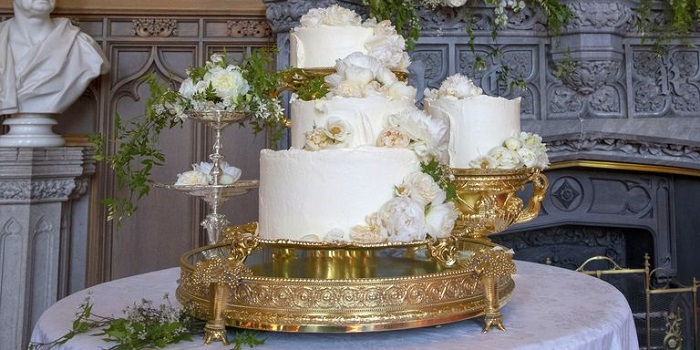 IMAGE | Getty Images
Instead of a traditional, high tiered wedding cake, Meghan opted for a simple and short two-tier cake, with two more tiers placed separately at stepped heights.
The way the four tiers of three separate cakes were displayed mimicked that of a traditional tall tiered wedding cake, but I rather liked the way it was ˜deconstructed' " much more modern, much easier to cut, and much easier to serve!
I also love the idea that, unlike Harry and Meghan, this would also allow you to go a bit more mix and match with your cake tiers.
You could have a few flavours, styles, textures, or colour combinations, even made by different family members, but some simple styling with some fresh flowers could bring it all together.
~ DIY FLOWERS ~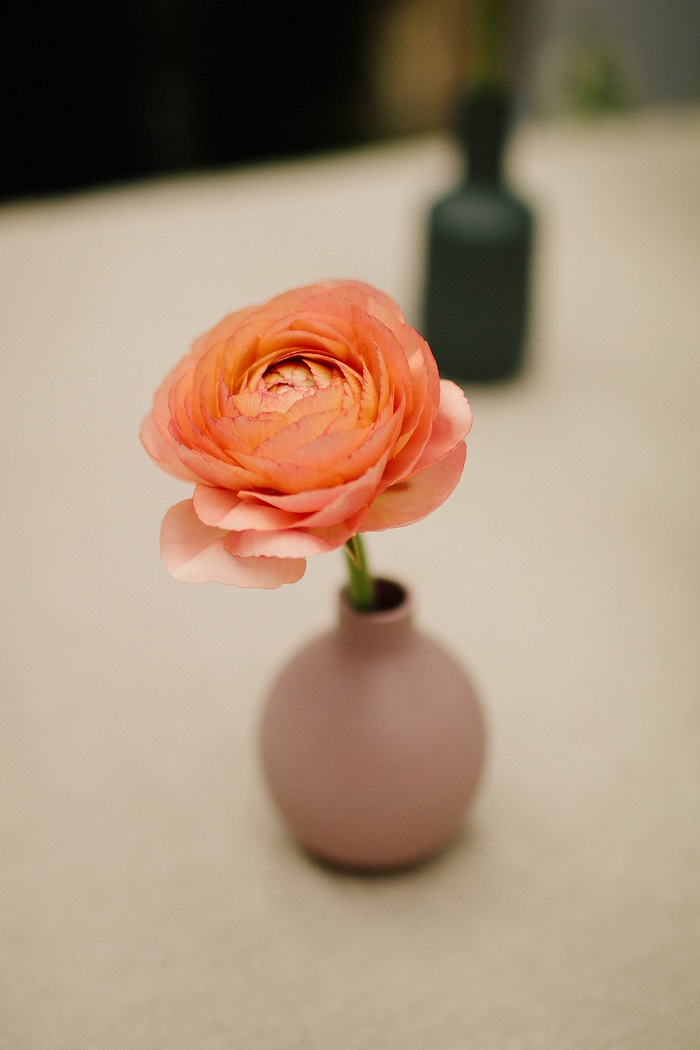 Vogue UK reported that Harry hand picked many of the flowers in Meghan's bouquet from their private gardens at Kensington Palace; said to include Forget-Me-Nots as a touching tribute to his mum, Princess Diana (Forget-Me-Nots were her favourite flowers).
Such a lovely sentiment and so much more personal than the florist using their own stock! I love this idea and I am increasingly seeing more of my London brides going for more wild and rustic bouquets that are home grown by family members.
For those that are less ambitious, try out some simple centrepieces using single stem vases or bottles first.
~ MAKING AN ENTRANCE ~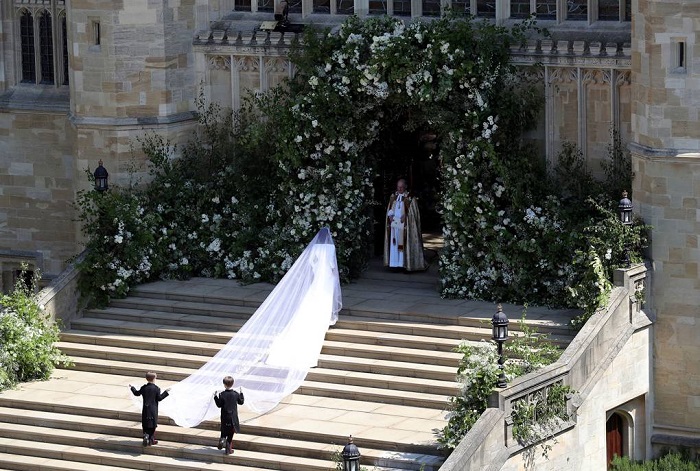 IMAGE | Getty Images
Meghan chose to walk most of the way down the aisle at St George's Chapel by herself " and why not?
On one hand I completely disagree with the sentiment of a father ˜giving away' the bride, thus indicating the father is passing over ownership to the husband, but on the other hand it is a nice tradition and a lovely moment to share with your dad.
However, in today's modern world, with equally modern and diverse families, the social and family politics of weddings only adds stress to the day. Since the royal wedding, I have already had two separate requests from brides to be who wish to ˜make an entrance' by themselves on the day, and would like some help coordinating this¦ and why shouldn't you take full advantage of the spotlight on one of the most wonderful and important days of your life?
Keep an eye out on my Instagram (@devinebride) to see how those ones play out!
Will you be taking any inspo from Harry Meghan's wedding?  I'd love to hear what you've got planned!
You can find me over at devinebride.co.uk and on Instagram as @devinebride.
You can also say hello via laura@devinebride.co.uk " I'd love to hear from you!
My consultations are free and I will be as involved as you want me to be through your planning process. I can plan your full wedding, style it, be your coordinator, or I can simply take on the odd jobs you don't want to do or don't have time to do.

About the author, Laura Devine of Devine Bride
Laura is a wedding tasker and runs the multi award-winning wedding blog Devine Bride.
Laura offers pick and mix wedding planning, from stationery to styling, hire a bridesmaid to help on the day, and from wedding planning to wedding websites. Her honest and practical blog covers hen parties to honeymoons and everything in between.
Laura won Best Rising Star at the Wedding Blog Awards 2016, Wedding of the Year 2016 with Your London Wedding Magazine, was highly commended in the Wedding and Events category at the UK Blog Awards 2017, and is a finalist at both the UK Blog Awards 2018 and The British Wedding Awards 2018.
Laura is Glasgow born and bred but now splits her time between Scotland and London, where she lives, works and plays. She is a graduate of the Glasgow School of Art and the London College of Fashion.
In her words, "Weddings are important because they celebrate life and possibility, and ultimately, it's all about making people happy " and I love that."
Are you looking for more wedding inspo?