Decisions, decisions! SWD's guide to handling wedding planning dilemmas (part 3)
This week we're talking about picking bridesmaids!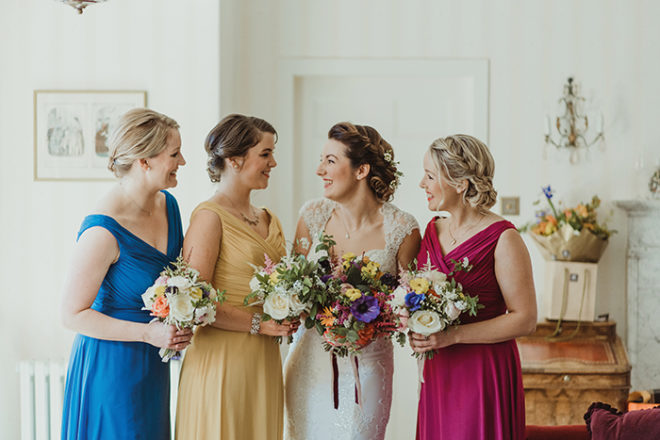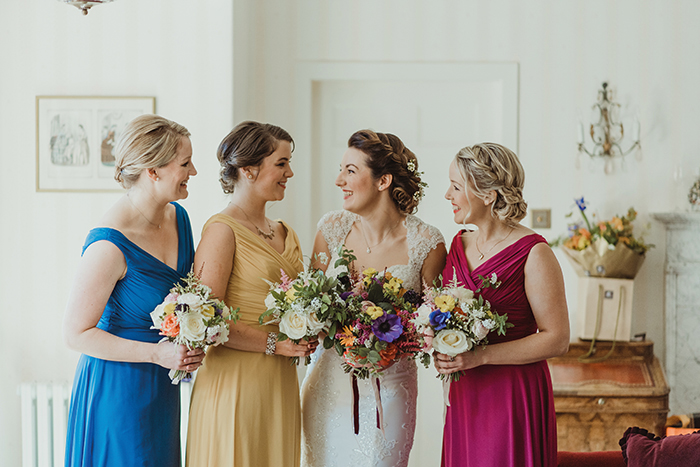 Worried about mucking up your table plan? No idea how to whittle down your guest list?
We've pulled together the ultimate guide to help you make your mind up about common wedding planning dilemmas, which we'll be sharing over the next few weeks.
Part three is all about picking your bridesmaids…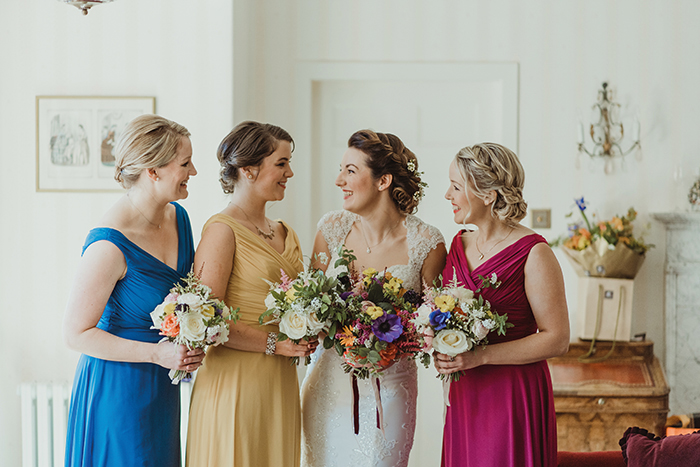 IMAGE | Marc Millar Photography
You've got three sisters, your long time bestie who's practically a sister, uni pals who know too many secrets about your drunken fresher escapades, work colleagues you spend more time with than your future spouse –basically, you've got tons of amazing friends and not enough open bridesmaid spots.
So who on earth do you pick? We've all seen weddings where the bride's had 10 of her best mates by her side but if you don't have the budget (or let's face it,the head space) to choose them all, there are a few different approaches you can take.
One: tell them all from the get-go that you're struggling to find enough room or budget for lots of bridesmaids, or at least drop a few hints.
Two: make the decision to only have close family members as bridesmaids to prevent any secret resentment between friends.
Then there's three: find a clever way to give all your best pals and closest confidantes status as honorary bridesmaids.
They might not get to wear a dress or walk down the aisle, but you could invite them to get ready with you on your wedding morning or have special corsages made for them to wear throughout the celebrations.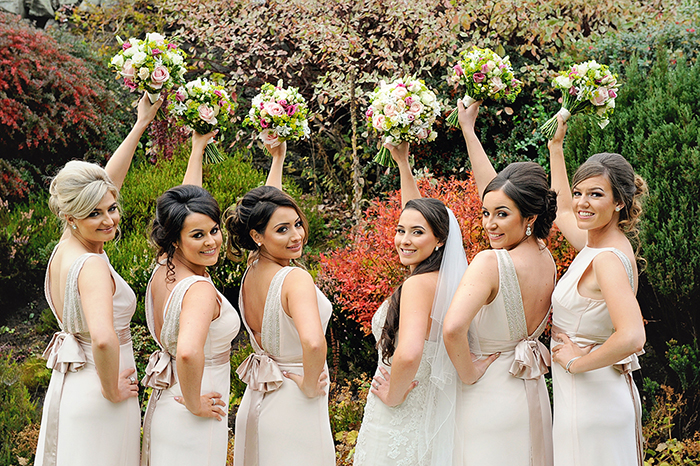 IMAGE | Alex Martin Photography
A difficult decision
If you're really struggling to chose your wedding party, hopefully it'll be some comfort to know that you're definitely not the only one!
Nearly 75% of those surveyed by One4all, the Post Office gift card, admitted they were no longer in touch with everyone from their wedding party, and only 4% chose bridesmaids and groomsmen based on who they've known the longest.
Instead, 25% of Scots opt to keep their wedding party as family-only, with another 24% simply choosing the people closest to them at the time of getting married.
So basically, there are no hard and fast rules on what you do! Make a decision you feel comfortable with and stick to it.
Already got your bridesmaid selection sorted?