Wedding theme inspiration: How to plan a coorie wedding
Author Gabriella Bennett reveals how to give your big day a coorie vibe.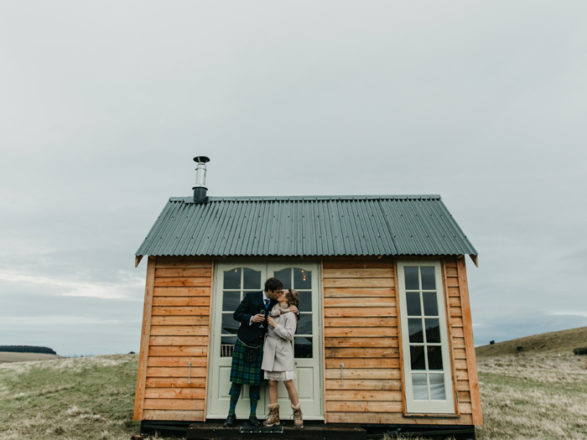 Have you decided on your wedding theme yet? Couples often consider their theme or colour scheme fairly early on during the wedding planning process, and with good reason; it helps to inform other wedding-related decisions, such as the type of flowers or style of cake. Having a general idea of how you'd like your day to look or feel makes narrowing down your options a lot easier.
If you're struggling to decide on a theme, don't fret: the answer could be right on your doorstep in the form of coorie, a Scottish lifestyle concept that journalist and author Gabriella Bennett has explored in her book The Art of Coorie: How to Live Happy the Scottish Way.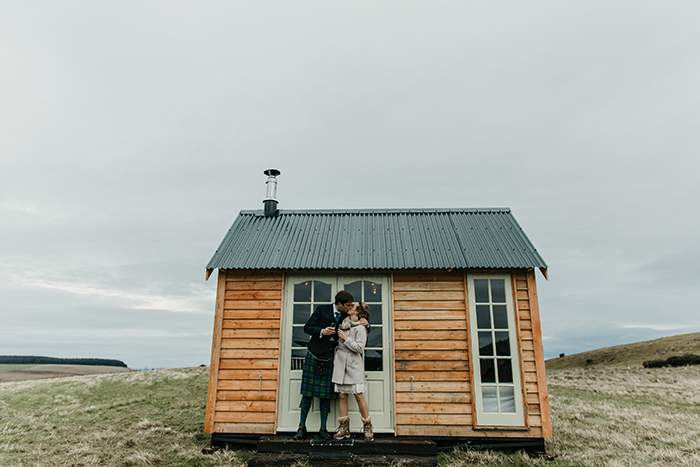 Image | Emma Lawson Photography (photographed at Aswanley)
"Coorie is about drawing inspiration from what's around you and the traditions of Scotland to live better," explains Gabriella, "and there are plenty of ways to do that when getting married."
It all begins with the venue, of course. "In Scotland, coorie weddings are set against some of the most beautiful scenery in the world and venues are chosen because of a couple's attachment to the place," says Gabriella.
"With that in mind, a wedding on Skye, for example, could reference the island's gin links in cocktails served up to guests, or include tables given the place names of the most awe-inspiring mountains."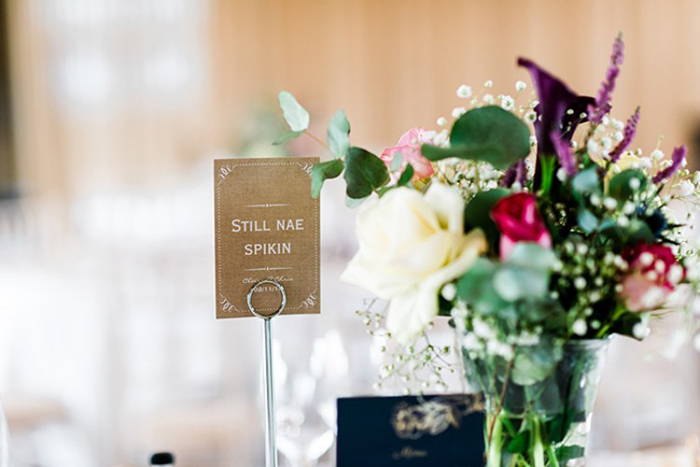 Image | James Kelly Photography
Grooms can wear attire that celebrates Scotland's heritage and terrain – MacGregor and MacDuff, for instance, recently released the Islay Mist tartan, a grey, blue and purple design inspired by the breathtaking landscapes and sunsets of the Isle of Islay (pictured below).
Orkney-based jewellery designer Sheila Fleet is also heavily influenced by her beautiful surroundings, from the island's natural rock formations to the rippling waves of the sea.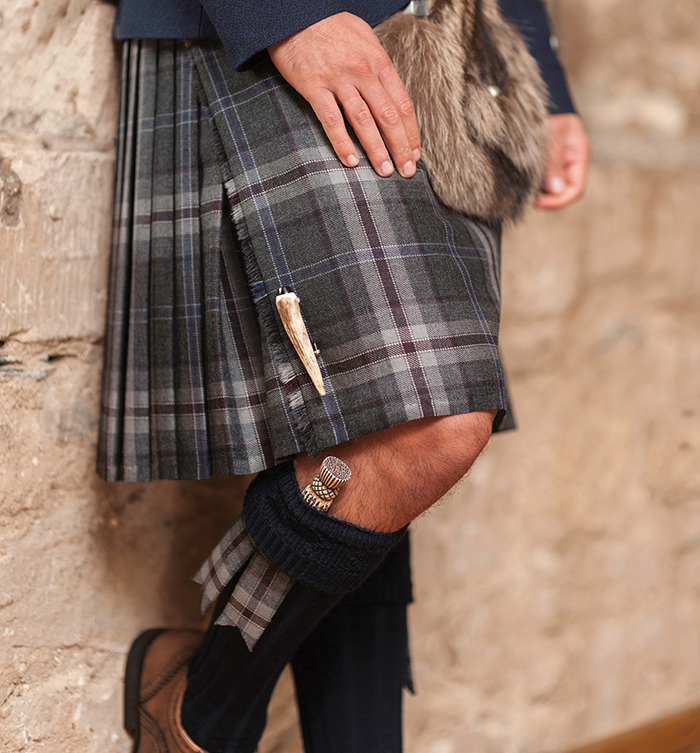 Lots of us associate coorie with cosiness, warmth and conviviality, feelings that are at the heart of every great Scottish gathering.
If you've chosen a venue with roaring log fires and intimate, comfortable reception spaces then you've won a watch, but if your venue is somewhat lacking in the coorie department, this is easy enough to rectify.
"Adding greenery is an easy way to make a space feel more coorie. Forest finds from the local area can be arranged into a wild but natural display," says Gabriella. "A coorie cake can be dressed with brambles or Scottish flowers – anything that reminds us of home."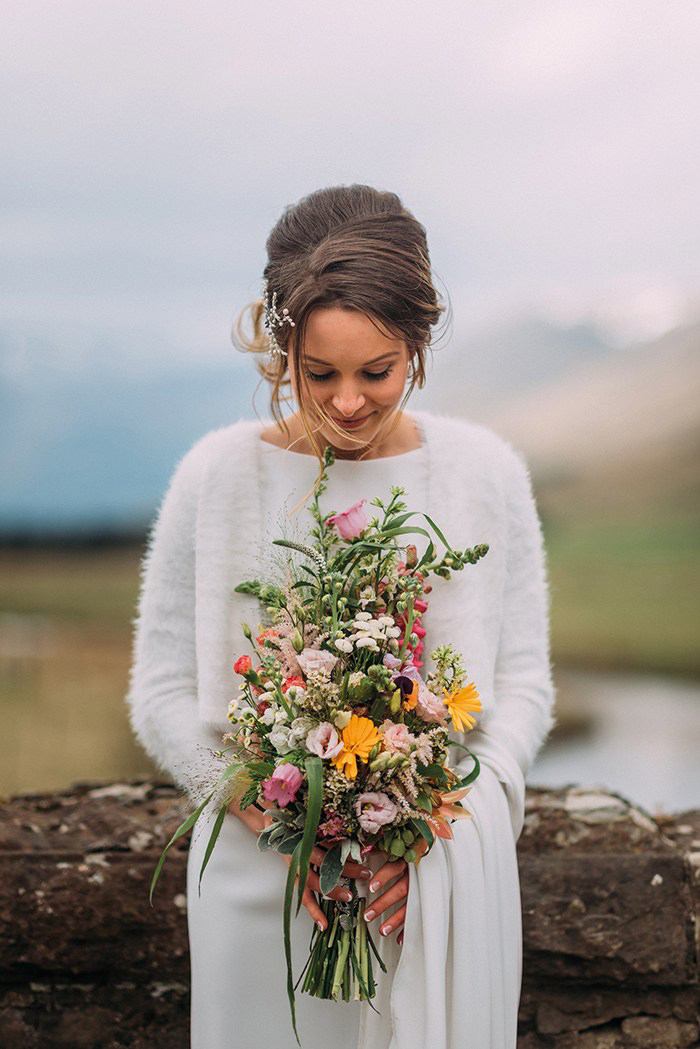 Image | Burfly Photography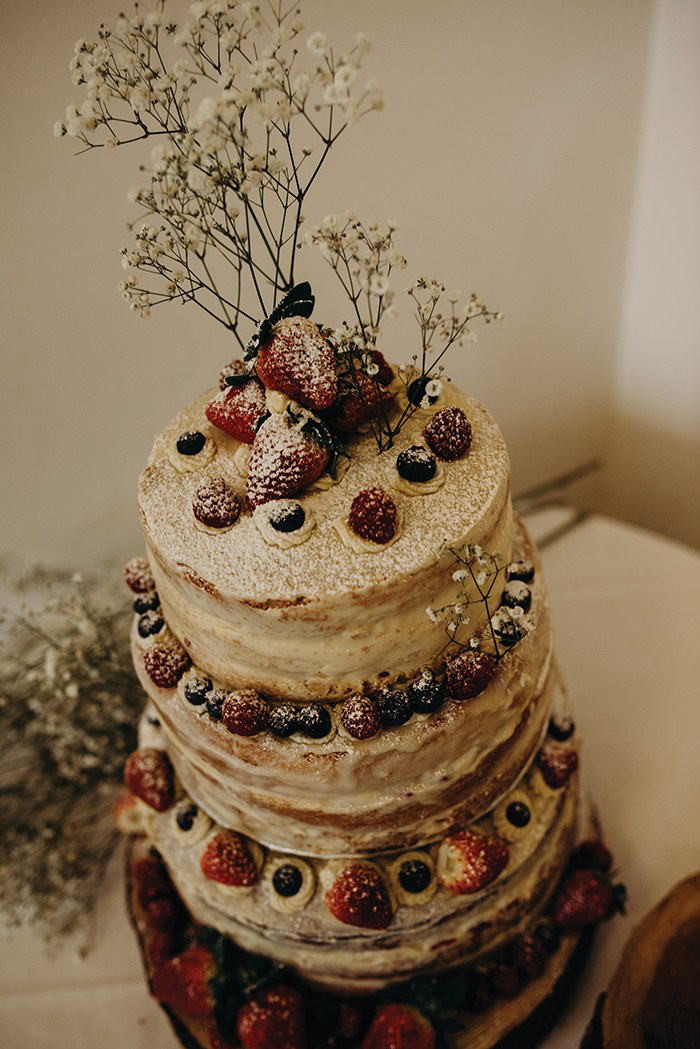 Image | Weddings by Hayley and Craig
For a cosy vibe, Gabriella suggests draping sheepskin rugs on the back of chairs and making use of as many fairy lights as possible in your table decorations: "Battery-operated fairy lights look brilliant switched on and stuffed into a mason jar then placed on tables to add a coorie night-time glow."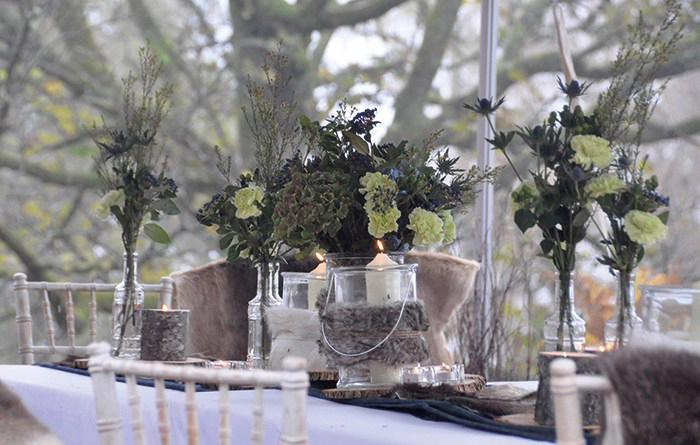 Image | Laura A Tiliman Photography
If you'd like to give guests more of an inner glow, Gabriella reckons a mini bottle of bootleg gin makes an ideal favour. "This can be done simply by steeping Scottish botanicals in vodka (definitely a cheat but tastes just the same!) and bottling."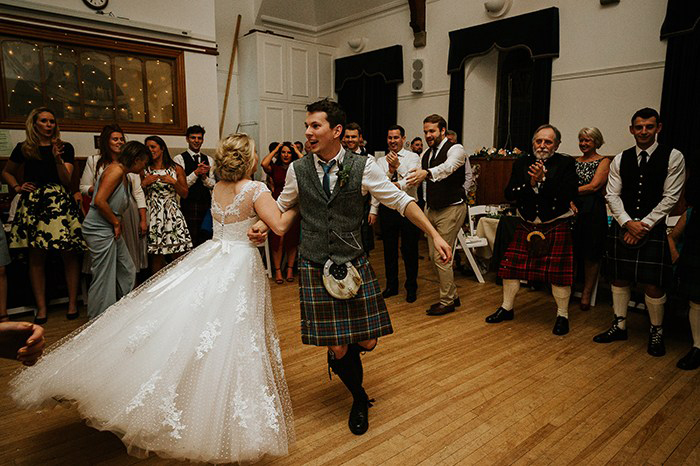 Image | Struve Photography
Music plays a pivotal role in setting the tone of your celebration too, and a coorie wedding playlist is one that celebrates Scotland's contemporary bands and traditional music scene in equal measure. A ceilidh goes without saying.
"No reception would be complete without Deacon Blue's Dignity. Primal Scream, Travis and Talking Heads will fill the dance floor, while tracks by the guitarist Tony McManus would be ideal as background noise during some of the quieter moments," says Gabriella.
For evening sustenance, toast marshmallows over a fire pit, then get some hot toddies on the go. The Gay Gordons isn't going to dance itself.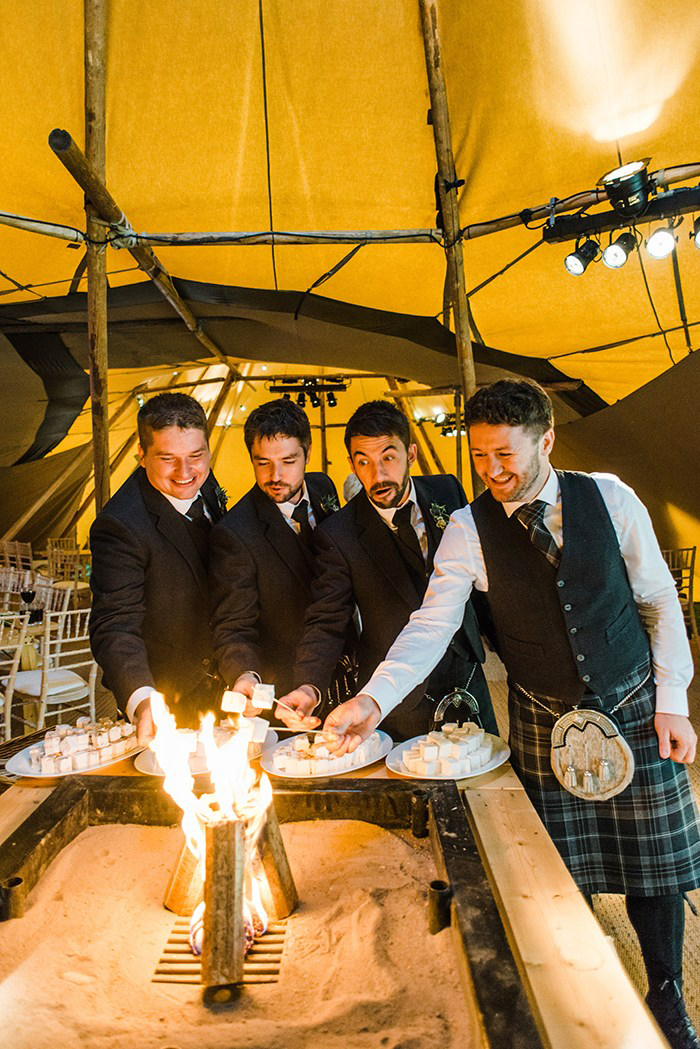 Image | Photos by Zoe
WANT MORE COORIE INSPO?