Ask a wedding musician: how do we choose our wedding band?
We put your most-asked wedding music woes to the experts.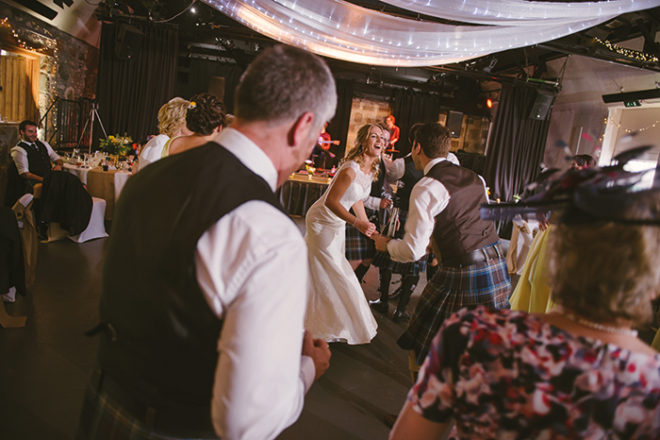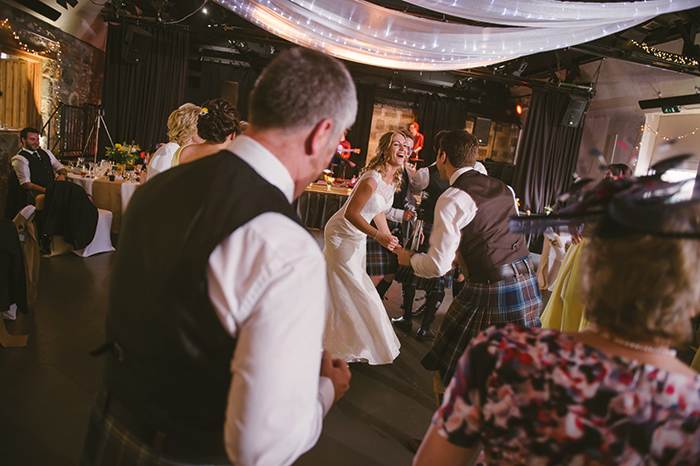 There's a lot to think about when it comes to your wedding music – and even more to ask about. 
We put your most-asked wedding music woes to the experts…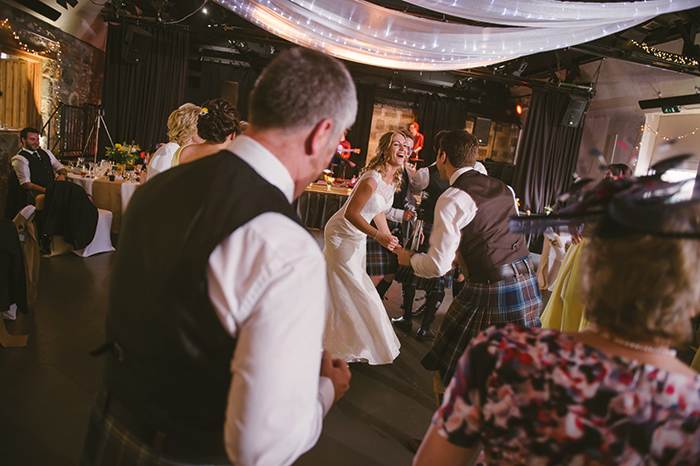 IMAGE | Aboyne Photographics
How do we even begin finding a band we love that suits our tastes?
Even the most encyclopaedic music lover can be forgiven for not knowing their local wedding band scene inside out.
For many couples, just knowing where to start is the difficult bit, especially if they have a very specific type of band in mind. "Do plenty of homework," advises Dee from the band Splendid Gentlemen.
"Watch lots of videos of bands performing, search online websites and directories, and even just check out Google with the keywords you're looking for, like 'Funky Wedding Band Scotland'.
"Avoid settling on the first band that seems to offer what you're looking for. Instead, Dee recommends doing some digging to ensure they're definitely the group or individual for you:
"Check their set list or repertoire on their website to see if they have the songs you like, and always go and see any potential band live – sometimes they don't sound exactly like they do online!"
What type of music should we have played at our drinks reception?
Drinks receptions are tough to accompany with music because your guests will almost certainly not be ready for a boogie, but you still want some music to keep them bopping along.
It might be better, then, to opt for a lower key (but no less talented!) musician – an acoustic guitar player, pianist or harpist.
Janet Annand, a classical harpist and clarsach player, recommends couples "go for relaxing music that creates a fun atmosphere – ideal for a drinks reception."
Even though you might be off posing for photos for much of the reception itself, it's still best to work closely with your chosen musician(s) to ensure that the music is still characteristic of the big day you're trying to create.
"The best type of music to play will be carefully tailored to the individual desires and tastes of the wedding couple," says Janet.
"Have a conversation about what style of music you would like with your musician before the big day."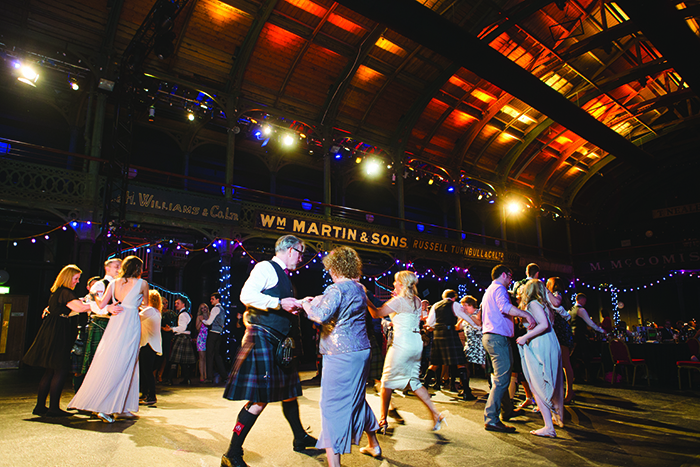 IMAGE | The Gibsons
We really love a particular band, but we're on a tight budget – is there anything we can do to bring the price down?
One of the biggest downers of wedding planning is contacting one of your dream wedding suppliers, only to realise they're priced waaay out of your budget.
Wedding bands are no different, yet you might be tempted to hold out hope that you'll somehow be able to bring their quoted price down.
If you're booking them for a Saturday night during wedding season that's unlikely to happen, says Del at Hireaband.
"Some couples think if they ask a band to play a shorter set it will bring the price down, but that doesn't work because they still wouldn't be able to play another gig that night to make the money back," he points out.
Del explains that if you contact an agency company like Hireaband, they can put you in touch with other musicians who play in your chosen style who are just as good, and for less money.
"I always suggest to couples on a budget to look for wedding bands who have just started playing together.
The best are experienced musicians who are playing in a new line up and are looking to fill their diaries and start their business."
DO YOU HAVE A WEDDING QUESTION YOU WANT ANSWERED?