Arrive in style for your wedding with Granite City Car Hire
Find out more about this stylish wedding transport!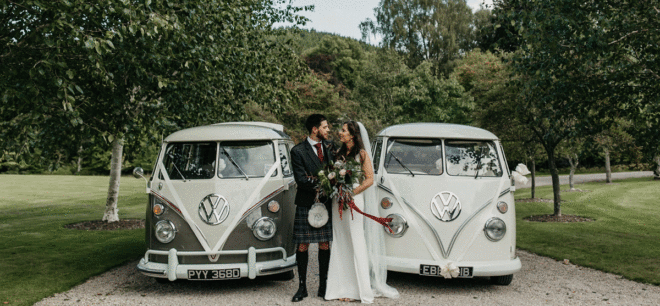 Looking to make your wedding extra special by arriving in style? Or maybe you fancy being whisked off post ceremony for a champagne drive?
Granite City Car Hire have just the ticket!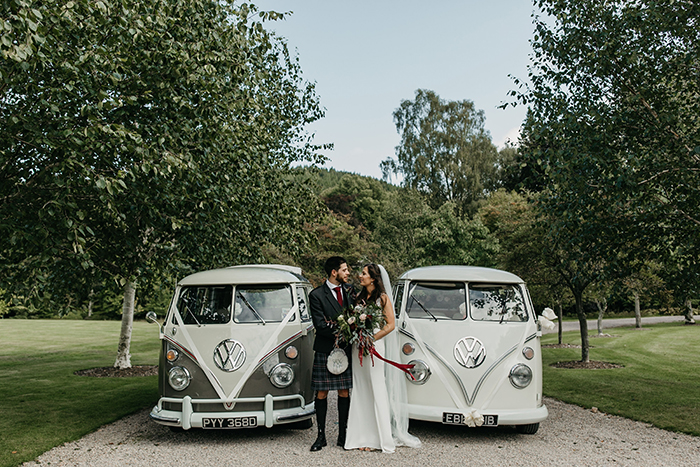 They specialise in Volkswagen 1960s splitscreen bus and campervans, which are a spacious and stylish alternative to a Rolls Royce or stretched limo.
When you see the big VW logo coming down the street people instantly wave and smile – it's nostalgic and quirky, but timeless and classic all at the same time.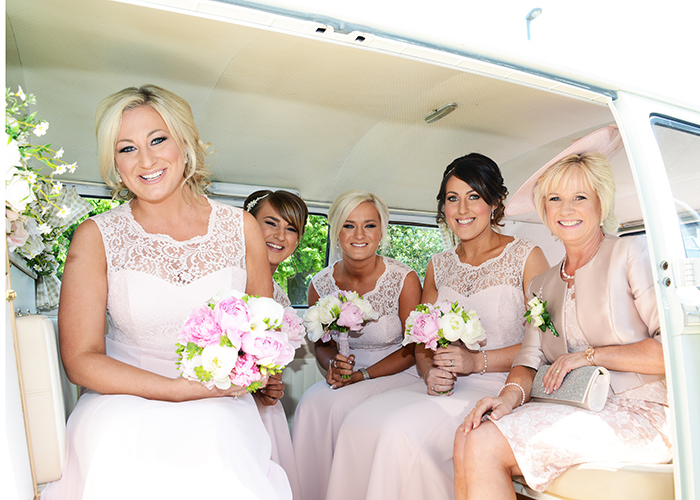 Daisy and Tallulah
Granite City Car Hire's VWs have their own quirky personalities so it was only right they named them.
Tallulah was manufactured in the Volkswagen Hanover factory in 1966 and is basically the holy grail of VWs – a 21 window Delux ''Samba'' Microbus. She has a retractable sunroof, perfect for some fun photos.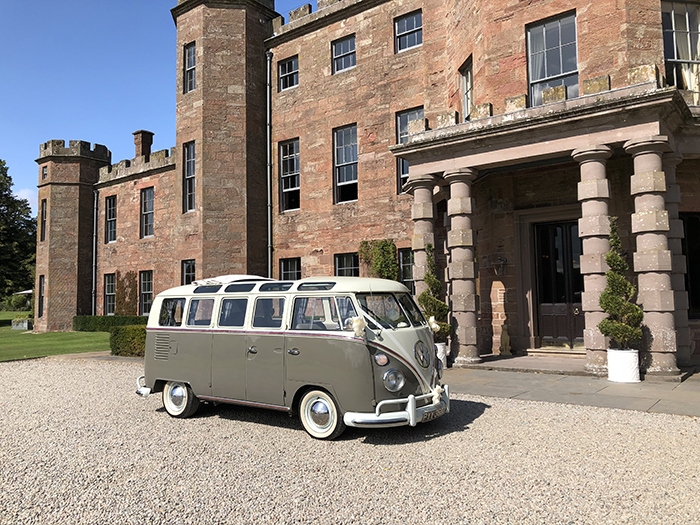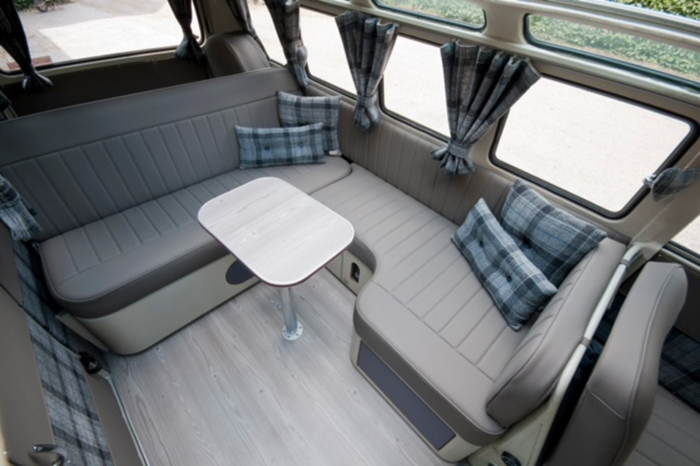 Tallulah
Meanwhile Daisy, manufactured in 1964, was the first VW Splitscreen available for wedding hire in the North East of Scotland.
She's an 11 window Delux Microbus painted in all wedding white custom paint, with cream leatherette upholstery decorated with daisy and pink roses. The interior benches seat up to 5 passengers with room for one more in the front cab.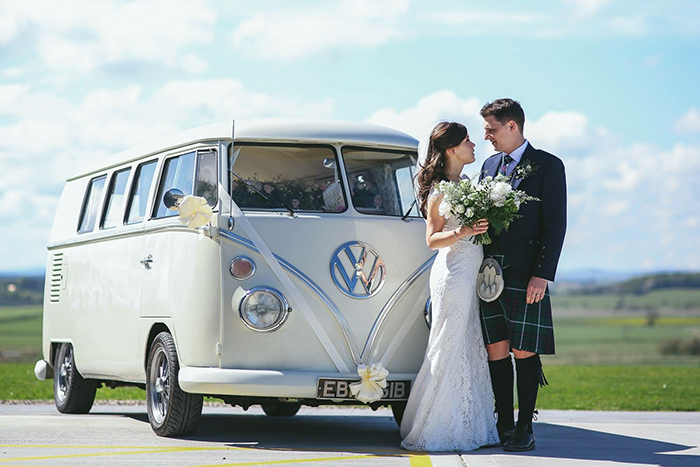 Daisy
Booking Granite City Car Hire
Book Granite City Car Hire with peace of mind knowing they're national award winners – they won best in class wedding transport provider for Scotland at the Scottish Vows Awards 2018, and the Top Tier Awards 2018 for best wedding transport in the North East of Scotland!
Although based in Grampian, they can travel further afield with their trailer.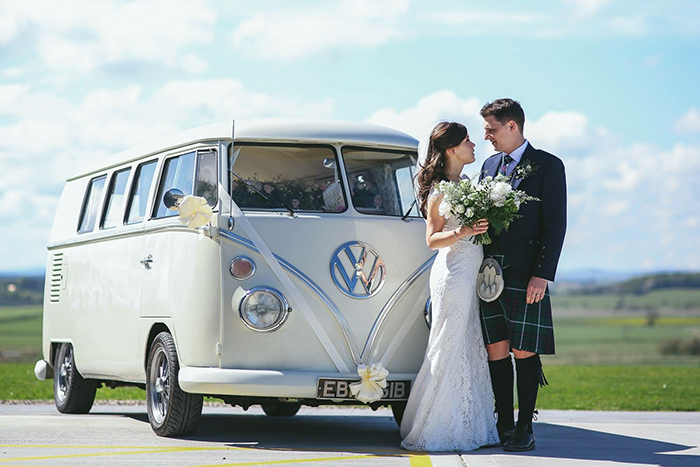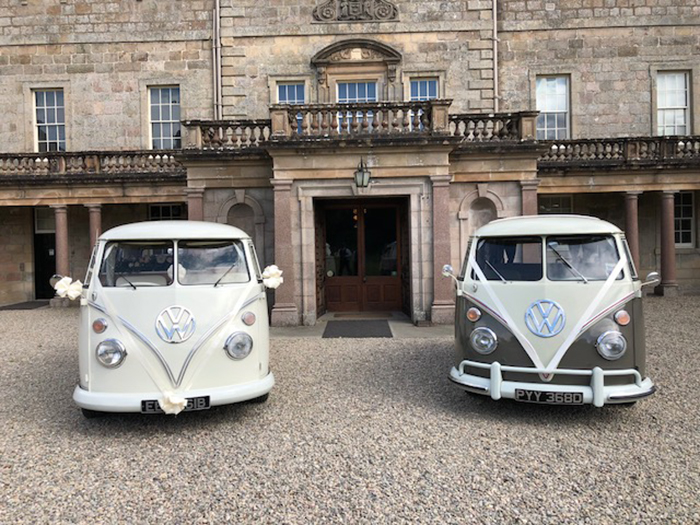 Get in touch to receive a competitive quotation and keep in mind that they get bookings up to three years in advance – we'd recommend contacting them as soon as you can to chat about your wedding transport.
Start planning your VW wedding transport with Granite City Car Hire