All aboard! 5 things you need to know about wedding transport
 Need a ride to your venue? Or maybe its transport for your guests on your mind. Here's five things you need to know about wedding transport.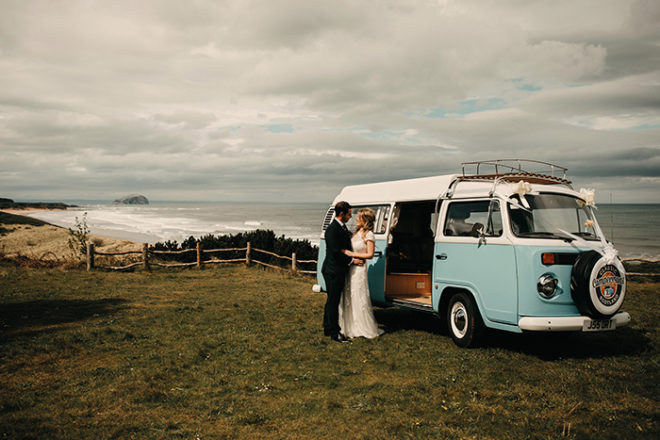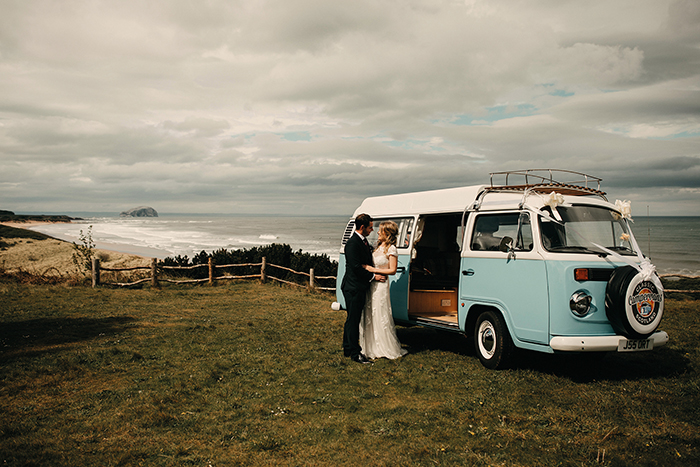 Need a ride to your venue? Or maybe its transport for your guests on your mind. Here's 5 things you need to know about wedding transport.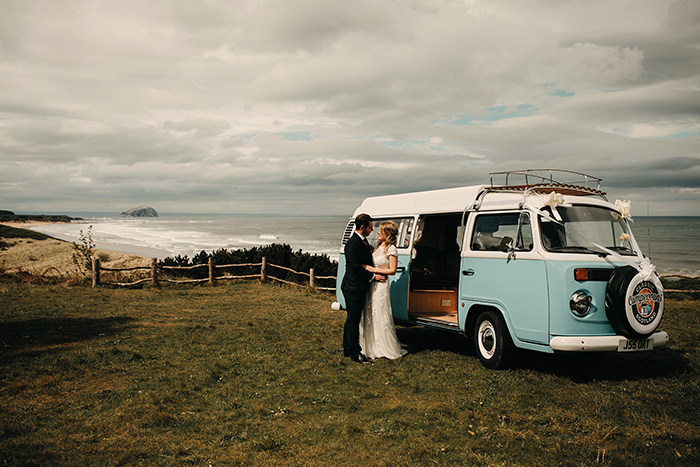 IMAGE | John Johnston Photography
1 // IT DOESN'T NEED TO COST THE EARTH
You've spent time and money on everything from the dream dress to the exact colour of chair ties, so don't overlook the transport. If your budget's on the small side, there are smart ways to keep costs down.
You could opt for larger, more practical cars which can transport more of the wedding party at once or have one car make multiple trips to the ceremony (remember to leave plenty of time for this). If you're booking a few cars, be sure to ask about multiple-car booking discounts to get the most for your money.
And always enquire whether the price is a flat-rate or based on mileage to avoid any surprise costs.
2 // YOUR GUESTS MIGHT LIKE A RIDE, TOO
If the venue is in a remote location with poor public transport links or there's a distance between the ceremony and reception, it's a good idea to provide transport for your guests such as a minibus or coach. Include a transport option in your RSVPs to keep track of numbers.
You could even make the transport part of the wedding day fun and go for something like a retro red double decker with personalised bus tickets!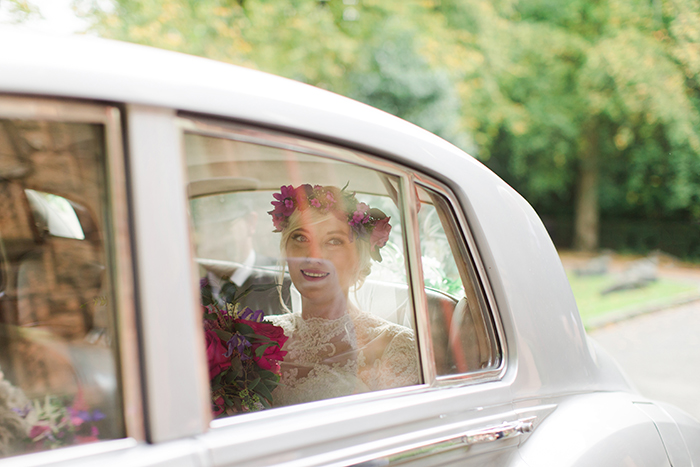 IMAGE | The Gibsons
3 // STYLE MATTERS – BUT SO DO THE PRACTICALITIES
Traditionally on the wedding morning, the groom and best man travel together, then the mother of the bride with the bridesmaids  and lastly the bride and her father. This of course can be changed to what suits you and your wedding party, but remember to choose transport not only based on what looks best, but what actually fits the numbers (including your dress, which may take up a few seats depending on style!).
Post-ceremony, the journey with your new spouse is the only alone time you'll get all day so many suppliers can arrange to take you out on a slightly longer trip, just the two of you, for a moment of calm before the drinks reception. Communicate with your transport supplier to plan a route and see what's possible.
4 // YOU CAN MAKE IT PERSONAL TO YOU
There are so many ways to put your personal touch on your wedding transport, with many suppliers incorporating ribbons, balloons and flowers to really make your chosen car your own and tie it in with your theme.
Think about your soundtrack and pick songs you would love to listen to on the way to the ceremony and reception.
Oh, and it doesn't need to be a car, of course. Embrace your theme with any means of transport; we've seen everything from tractors decorated for the big day and vintage campervans with pretty bunting to a fairytale horse-drawn carriage and even a helicopter arrival! Your chariot awaits¦
5 // IT'S A GREAT PHOTO OP!
Your wedding transport is among the first things your guests will see. It's how you officially start your big day too (hopefully with a glass of champagne in hand) so you will want your gorgeous transport captured in all its glory. Make sure your photographer knows you want snaps of your arrival so they can be prepared, and tell them if you plan to go for a drive after the ceremony so they can follow behind you and get some snaps.
If there's time, your guests will love the chance to get their own pictures with your fancy or unique transport " such a great selfie backdrop!